Duke Of Wellington

Norwich, NR3 1EG
Duke Of Wellington

Norwich, NR3 1EG
Cask beers available
Cask beers available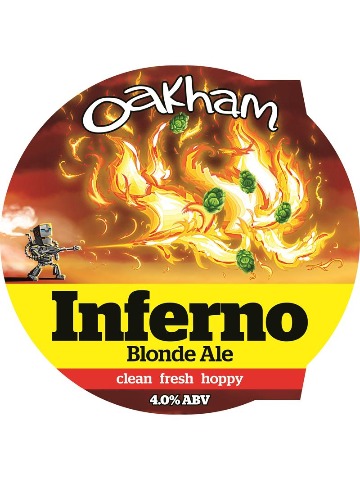 Inferno - 4%
Inferno
Oakham
4% abv
£4.00 pint
This light igniting ale flickers complex fruits across your tongue leaving a dry fruity bitter finish smothering your thirst. Inferno uses a blend of five different hops from the Yakima Valley to create its floral aroma and unique flavour.

£4.00 pint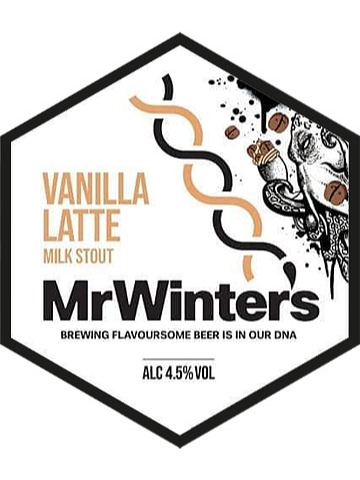 Vanilla Latte - 4.5%
Vanilla Latte
MrWinter's
4.5% abv
£4.00 pint
Coffee and vanilla milk stout.

£4.00 pint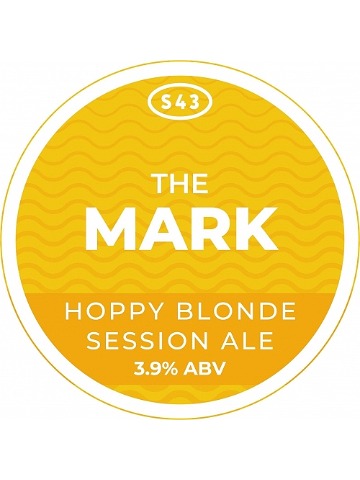 The Mark - 3.9%
The Mark
S43
3.9% abv
£4.00 pint
Our flagship thirst quencher. Super light in colour, clean and crisp, backed up by a big dry hop charge that gives plenty of citrus and tropical fruit aromas and flavours; all accentuated by an authentic American ale yeast.

£4.00 pint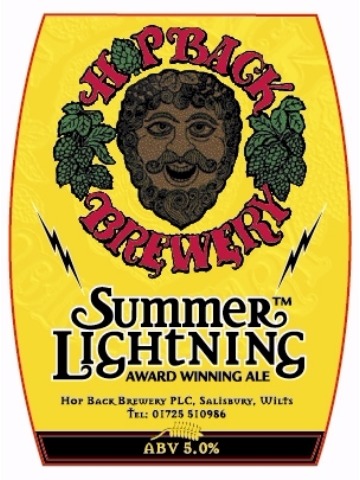 Summer Lightning - 5%
Summer Lightning
Hop Back
5% abv
£4.10 pint
The original Summer ale brewed all year round. An extremely pleasant bitter, straw coloured beer with a terrific fresh, hoppy aroma. This, coupled with an intense bitterness, leads to an excellent long, dry finish. Probably the beer to receive the most awards in Britain!

£4.10 pint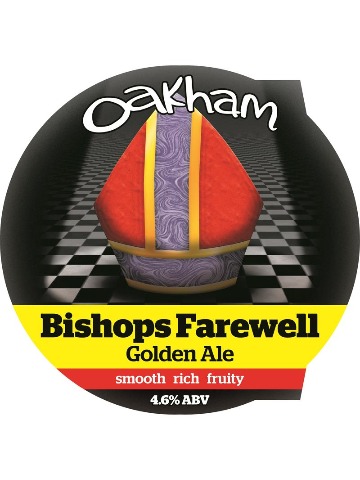 Bishops Farewell - 4.6%
Bishops Farewell
Oakham
4.6% abv
£4.00 pint
Intensely hoppy and full-bodied golden best bitter. Tropical fruit flavours provide a counterpoint to the grapefruit hoppy character. An abiding dryness develops.

£4.00 pint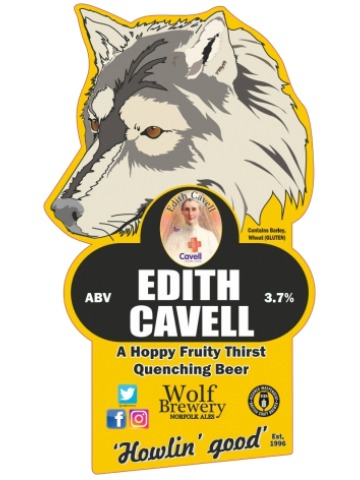 Edith Cavell - 3.7%
Edith Cavell
Wolf
3.7% abv
£3.60 pint
This golden ale is hoppy, but yet has a bittersweet taste with hints of blackcurrant which generates a long smooth light finish.

£3.60 pint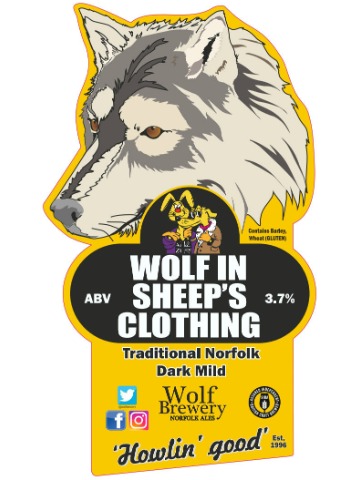 Wolf in Sheep's Clothing - 3.7%
Wolf in Sheep's Clothing
Wolf
3.7% abv
£3.40 pint
A traditional Norfolk brown mild, lightly hopped to acquire the smooth malty aroma but yet a fruity undertone with a long clean finish.

£3.40 pint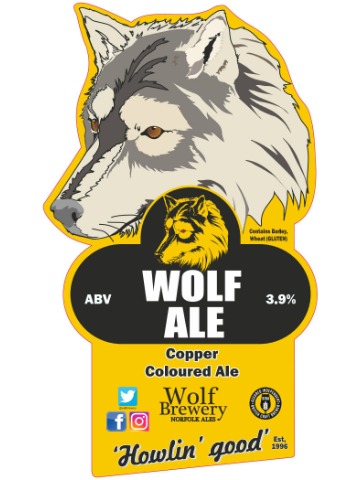 Wolf Ale - 3.9%
Wolf Ale
Wolf
3.9% abv
£3.40 pint
A traditional copper coloured ale with lots of bite, this is a glorious, full bodied brew and a brilliant, mellow, malty session beer.

£3.40 pint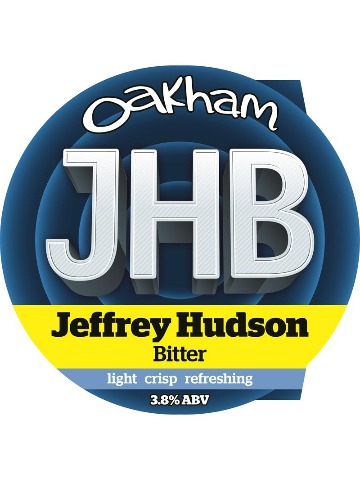 JHB - 3.8%
JHB
Oakham
3.8% abv
£4.00 pint
An assalt of aromatic citrus hop, a hoppy, fruity and grassy bittersweet palate and an uncompromising dry, bitter aftertaste characterise this impressive straw-coloured ale.

£4.00 pint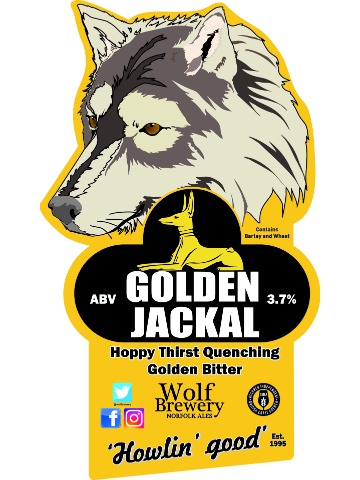 Golden Jackal - 3.7%
Golden Jackal
Wolf
3.7% abv
£3.40 pint
A hoppy, thirst quenching golden session bitter, with a flowery nose and slightly citrus aftertaste. Our flagship award winning beer.

£3.40 pint
Craft Keg available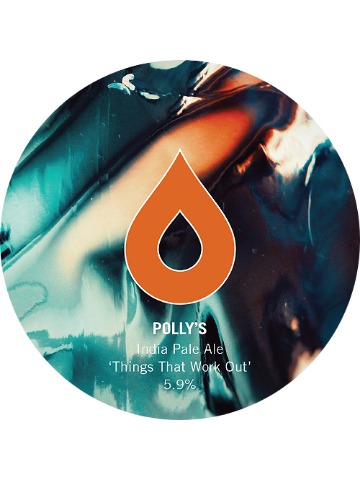 Things That Work Out - 5.9%
Things That Work Out
Polly's
5.9% abv
£6.50 pint
Our newest crack at the old school. Desperate for approval from our perennial "West Coast is the best coast" head of sales, our latest effort packs in all those incredible old school notes that hooked us into beer all those years ago; with a three hop lineup of Amarillo, Centennial and Chinook bringing vibes of resinous pine, grassy bitterness, and just a hint of sweetness from the malt bill balancing everything out.

£6.50 pint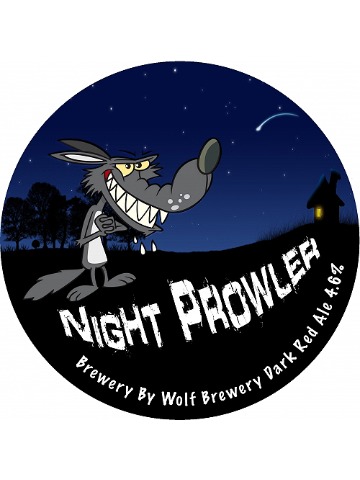 Night Prowler - 4.6%
Night Prowler
Wolf
4.6% abv
£4.20 pint
Dark red craft lager which highlights both its fruity hops and toasted caramel-essence medium bodied malt characters.

£4.20 pint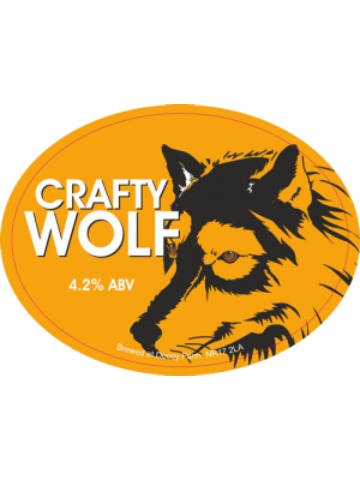 Crafty Wolf - 4.2%
Crafty Wolf
Wolf
4.2% abv
£4.20 pint
A unique flavoured blonde craft lager using fruity hops to create a floral citrus aroma with butterscotch undertones to create a jam-packed flavoursome pint.

£4.20 pint
Ciders & Perries available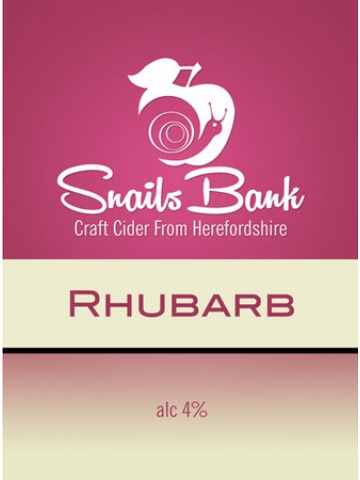 Rhubarb - 4%
Rhubarb
Snails Bank
4% abv
£4.20 pint
A real apple cider infused with tart rhubarb and blended with vanilla for a smooth session cider.

£4.20 pint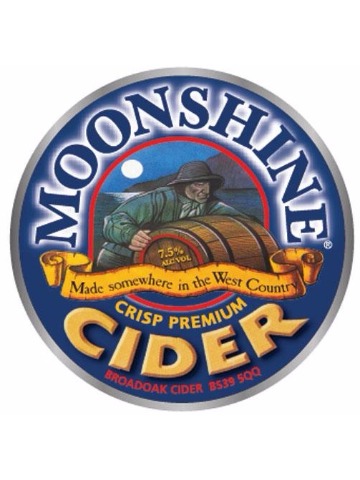 Moonshine - 7.5%
Moonshine
Broadoak
7.5% abv
£4.50 pint
This medium-sweet cider has a crisp, light, refreshing, fruity flavour, supplied by dessert and culinary apples, resulting in a very drinkable character, despite its strength.

£4.50 pint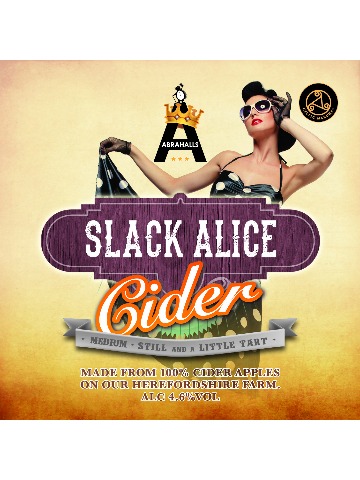 Slack Alice - 4.6%
Slack Alice
Celtic Marches
4.6% abv
£4.20 pint
A medium well-rounded yet a little tart 4.6% cider drier than Thundering Molly, still mellow with a very slight tart finish.

£4.20 pint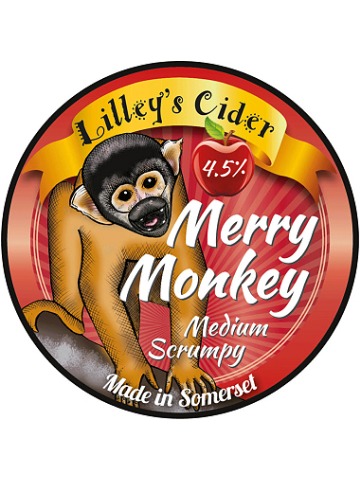 Merry Monkey - 4.5%
Merry Monkey
Lilley's
4.5% abv
£4.20 pint
A medium scrumpy made with unfiltered bittersweet apple, full of character with a rich appley flavour.

£4.20 pint
Coming Soon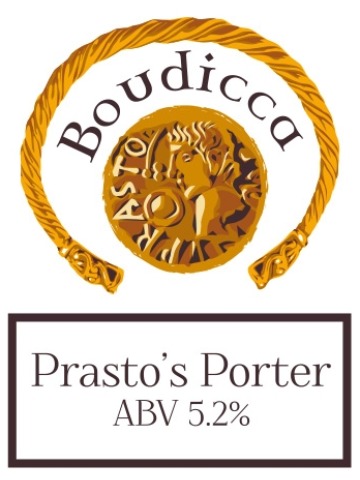 Prasto's Porter - 5.2%
Prasto's Porter
Boudicca
5.2% abv
£4.00 pint
The beer is a Porter with dark fruit and hops on the nose and hints of roast malt and smoke. Full bodied in the mouth, smooth with a dry and very subtle smoky finish with fruit and hop notes skittering over the top of it.

£4.00 pint
Lupus Lupus - 4.2%
Lupus Lupus
Wolf
4.2% abv
£3.60 pint
Unique blonde ale made using American fruity hops which gives it a unique floral flavour with a clean, biscuit finish but with a citrus twist throughout. – Which makes this ale The Leader of The Pack.

£3.60 pint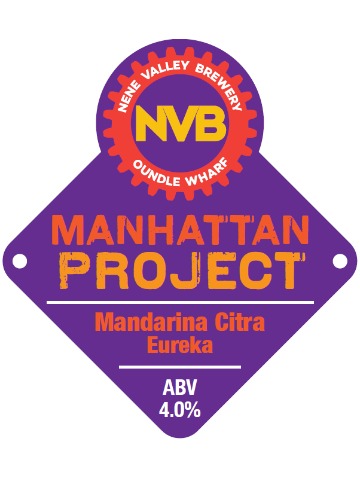 Manhattan Project - 4%
Manhattan Project
Nene Valley
4% abv
£4.00 pint
A crisp pale ale full of Mandarina, Citra and Eureka hops. Brewed in collaboration with The Cambridge Blue and The Royal Standard.

£4.00 pint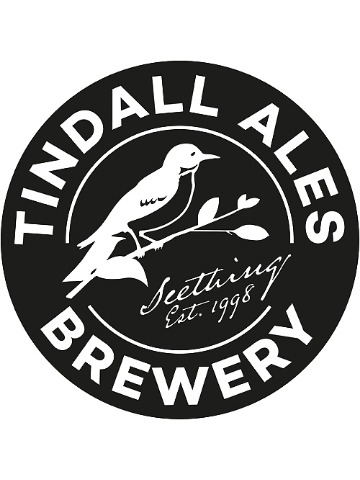 Galaxy Dream - 4%
Galaxy Dream
Tindall
4% abv
£4.00 pint
Awaiting tastings notes from brewer.

£4.00 pint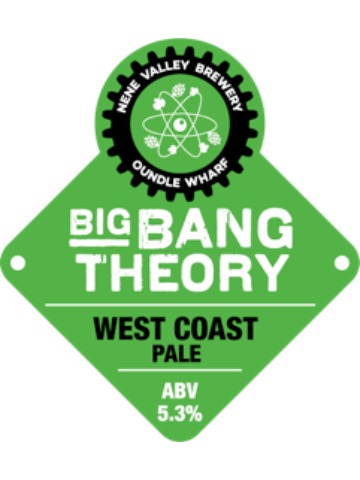 Big Bang Theory - 5.3%
Big Bang Theory
Nene Valley
5.3% abv
£4.10 pint
Wonderfully balanced pale ale with a huge hop aroma giving way to malty sweetness and a gentle bitter finish.

£4.10 pint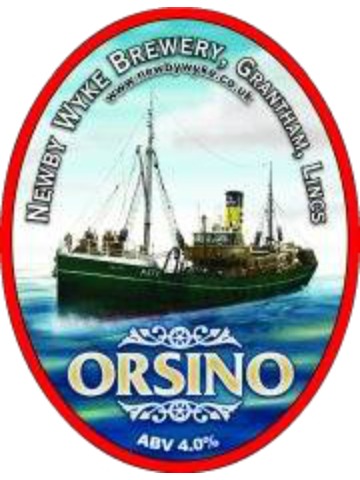 Orsino - 4.1%
Orsino
Newby Wyke
4.1% abv
£4.00 pint
A new yellow summer beer very hoppy and fruity aroma.

£4.00 pint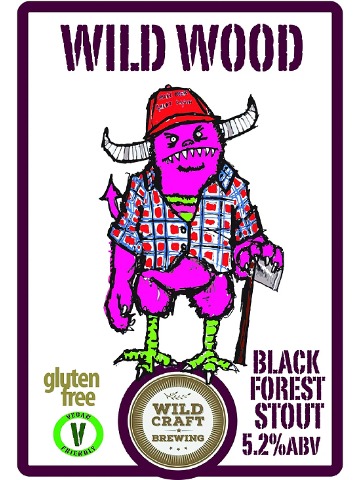 Wild Wood - 5.2%
Wild Wood
Wildcraft
5.2% abv
£4.00 pint
Black cherries, chocolate and beer, what more could you want? Relax into this velvety chocolatey stout with added black cherries to add a sweet, juicy edge.

£4.00 pint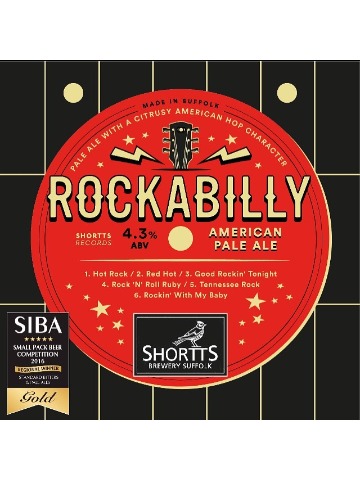 Rockabilly - 4.3%
Rockabilly
Shortts Farm
4.3% abv
£4.00 pint
American Pale Ale, pale amber in colour, moreish malt with refreshing fruity hops and a hint of citrus.

£4.00 pint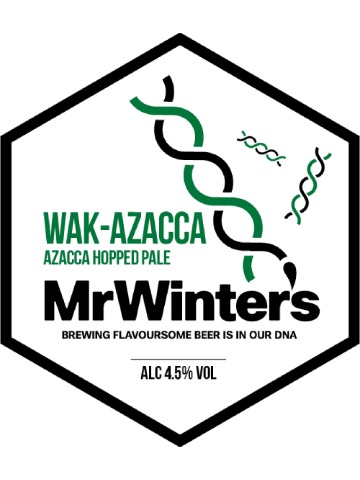 Wak-azacca - 4.5%
Wak-azacca
MrWinter's
4.5% abv
£4.00 pint
Azzaca hopped pale ale, big in citrus and tropical flavours. Well rounded with a bitter bite.

£4.00 pint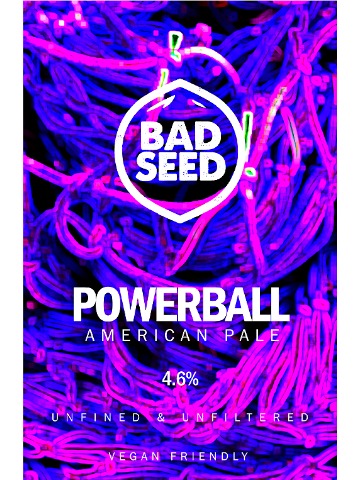 Powerball - 4.6%
Powerball
Bad Seed
4.6% abv
£4.20 pint
In your face American Pale Ale hopped with Azacca and Columbus hops. Easy drinking pale with big fruit character and huge aroma. A riot of tropical and citrus flavours.

£4.20 pint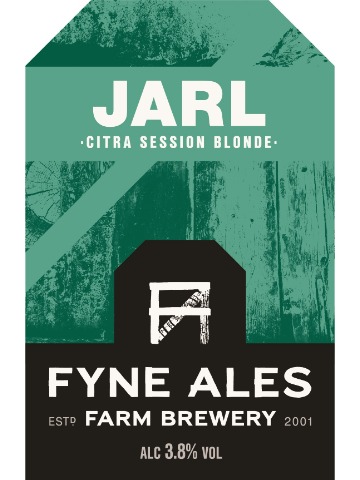 Jarl - 3.8%
Jarl
Fyne
3.8% abv
£4.20 pint
Light and golden coloured beer with a strong citrus and hop aroma. Citrus and grassy hop flavours dominate the palate with a light and refreshing dry finish. A superbly drinkable beer.

£4.20 pint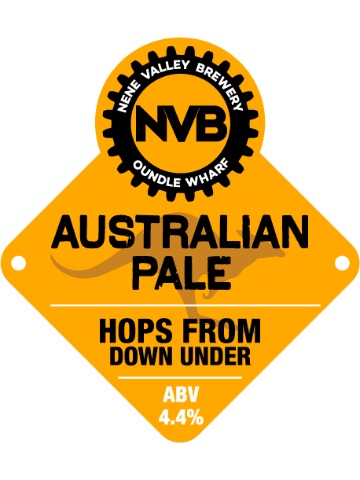 Australian Pale - 4.4%
Australian Pale
Nene Valley
4.4% abv
£4.00 pint
A rich golden ale with a floral aroma preceding citrus and tropical fruit flavour from the Australian galaxy hops.

£4.00 pint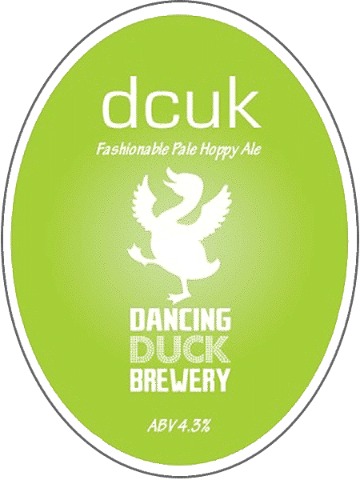 DCUK - 4.3%
DCUK
Dancing Duck
4.3% abv
£4.00 pint
A great aroma and powerful upfront hoppy bitterness give way to an explosion of citrus and pine flavours. A full on hop attack not for the faint hearted!

£4.00 pint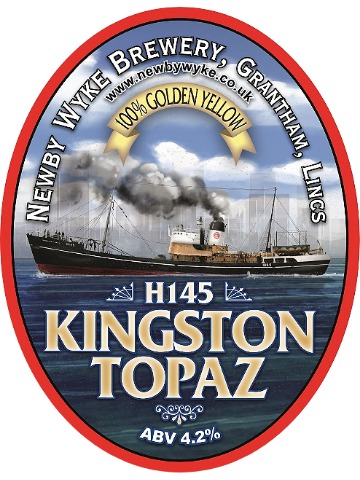 Kingston Topaz - 4.2%
Kingston Topaz
Newby Wyke
4.2% abv
£4.00 pint
A golden-yellow ale, with a hoppy aroma.

£4.00 pint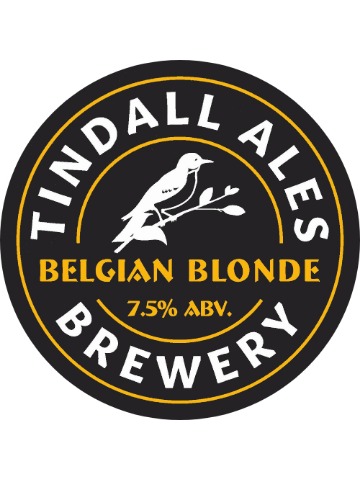 Belgian Blonde - 7.5%
Belgian Blonde
Tindall
7.5% abv
£4.50 pint
A dense and very flavourful sweet Belgian style blonde.

£4.50 pint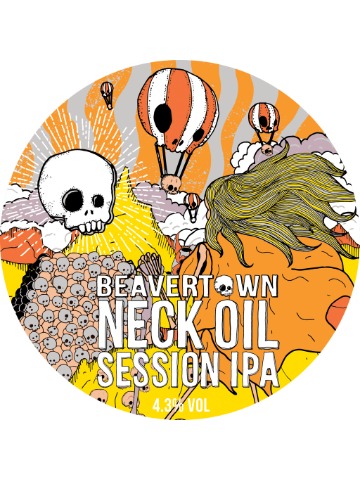 Neck Oil - 4.3% (keg)
Neck Oil (keg)
Beavertown
4.3% abv
£5.80 pint
We wanted to create a light, crisp, punchy, go to beer! A beer that you know you can pick up and appreciate or simply get it down ya neck. Extra pale base malts are used to keep it crisp and give the hops a great platform to dance on. Masses of hop additions during the whirlpool and a huge dose of dry hops make this a brilliantly 'easy' IPA.

£5.80 pint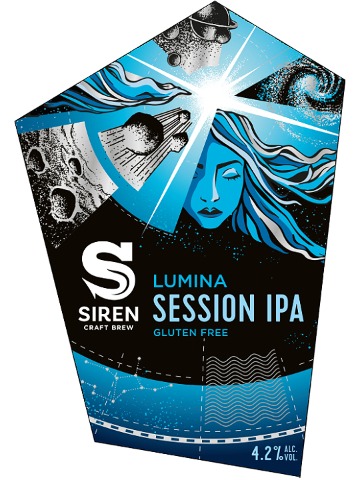 Lumina - 4.2% (keg)
Lumina (keg)
Siren
4.2% abv
Our shining light, glowing with juicy tropical fruit notes. Hoppy aromas of mango and pineapple guide you towards explosive flavour, flashes of delicate citrus highlights and refreshing balanced bitterness. Our epiphany of a session beer drinks with a pillowy soft mouthfeel and pours with a beautiful light haze.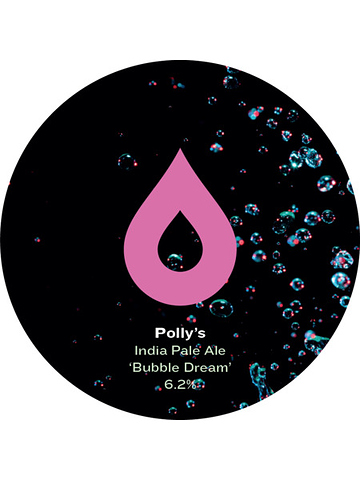 Bubble Dream - 6.2% (keg)
Bubble Dream (keg)
Polly's
6.2% abv
A strong contender for the new in house favourite IPA we've produced; we set about smashing everything together that we love about beer. Chinook brings an old school resinous bite underlying the new school juicebomb notes from our ever dependable pairing of Azacca and Mosaic. Silky, hazy, and juiced out to the max; this is an IPA that cascades along the palate like the dream it references.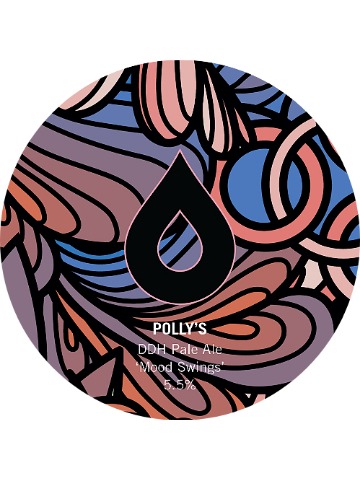 Mood Swings - 5.5% (keg)
Mood Swings (keg)
Polly's
5.5% abv
Mood Swings bolsters our opinion that our DDH pales are the most underrated arm of our output with a high-juice, low bitterness dry-hop bill of Citra, Bru-1, Azacca, and Columbus - all great varietals in their own right, but when combined rock up to the party with a whole host of mega ripe mango, pineapple and peach notes, with a mellow bitterness in the back to keep everything in check.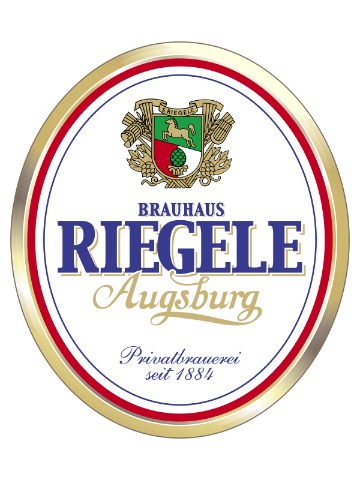 Riegele Privat - 5.2% (keg)
Riegele Privat (keg)
Riegele Augsberg
5.2% abv
£5.60 pint
Crisp, elegant, and complex in character, Privat is perfectly balanced with a clean and remarkably smooth finish thanks to the Riegele husk separation process.

£5.60 pint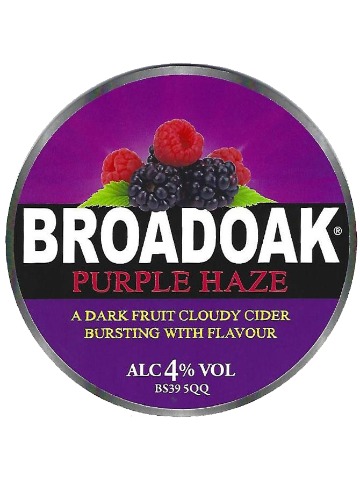 Purple Haze - 4%
Purple Haze
Broadoak
4% abv
£4.20 pint
A dark fruit cloudy cider bursting with flavour.

£4.20 pint
This beer board is powered by Real Ale Finder. To get real time notifications from this pub download our consumer app.