Duke Of Wellington

Norwich, NR3 1EG
Duke Of Wellington

Norwich, NR3 1EG
Cask beers available
Cask beers available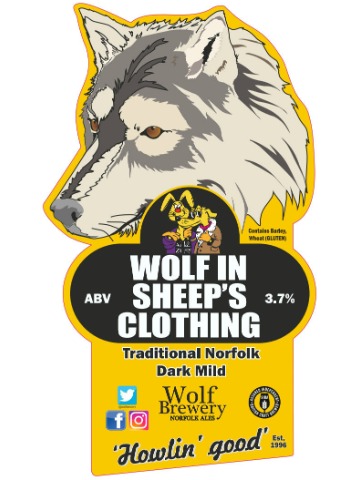 Wolf in Sheep's Clothing - 3.7%
Wolf in Sheep's Clothing
Wolf
3.7% abv
A traditional Norfolk brown mild, lightly hopped to acquire the smooth malty aroma but yet a fruity undertone with a long clean finish.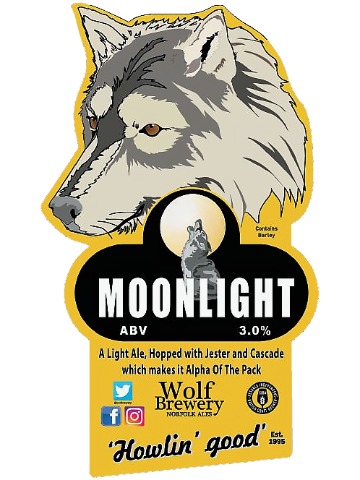 Moonlight - 3%
Moonlight
Wolf
3% abv
A light ale hopped with Jester and Cascade which makes it Alpha Of The Pack.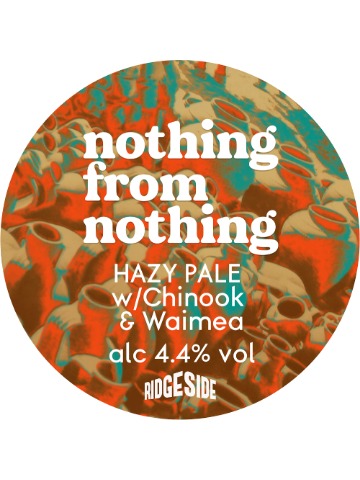 Nothing From Nothing - 4.5%
Nothing From Nothing
Ridgeside
4.5% abv
Smooth, sessionable and sweet, sweet cask - that's the name of the game! Nothing from nothing where North West America meets Southern hemisphere New Zealand producing beautiful pine, stone fruit and bags of citrus notes.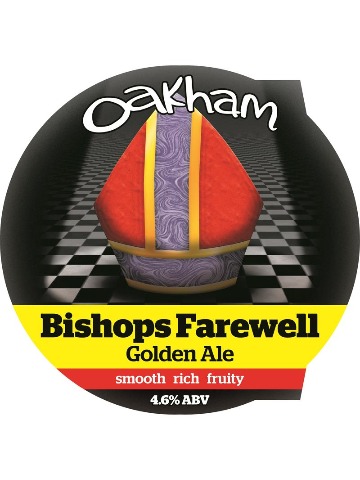 Bishops Farewell - 4.6%
Bishops Farewell
Oakham
4.6% abv
Intensely hoppy and full-bodied golden best bitter. Tropical fruit flavours provide a counterpoint to the grapefruit hoppy character. An abiding dryness develops.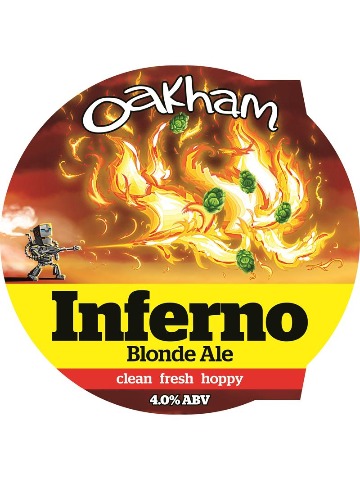 Inferno - 4%
Inferno
Oakham
4% abv
This light igniting ale flickers complex fruits across your tongue leaving a dry fruity bitter finish smothering your thirst. Inferno uses a blend of five different hops from the Yakima Valley to create its floral aroma and unique flavour.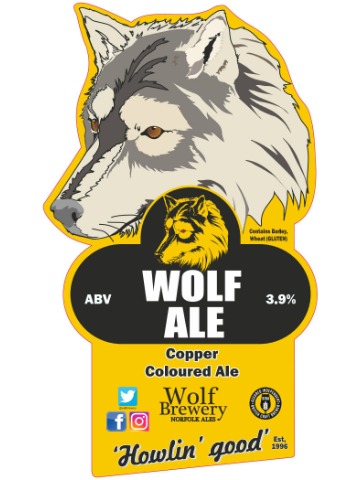 Wolf Ale - 3.9%
Wolf Ale
Wolf
3.9% abv
A traditional copper coloured ale with lots of bite, this is a glorious, full bodied brew and a brilliant, mellow, malty session beer.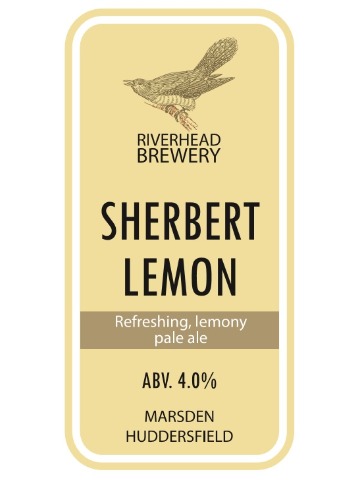 Sherbert Lemon - 4%
Sherbert Lemon
Riverhead
4% abv
Refreshing, lemony pale ale. Extra Pale ale brewed with additional wheat, distinctive lemongrass and citrus hop notes.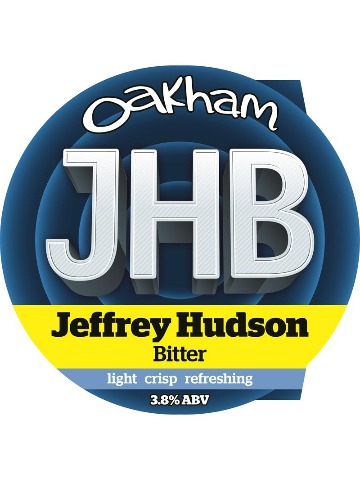 JHB - 3.8%
JHB
Oakham
3.8% abv
An assalt of aromatic citrus hop, a hoppy, fruity and grassy bittersweet palate and an uncompromising dry, bitter aftertaste characterise this impressive straw-coloured ale.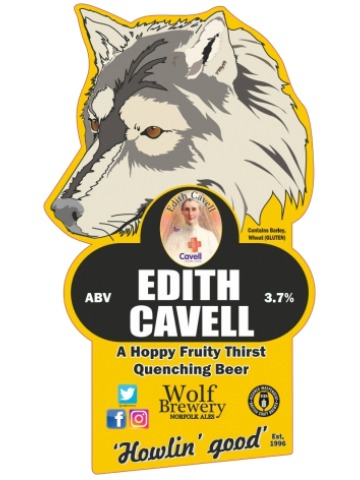 Edith Cavell - 3.7%
Edith Cavell
Wolf
3.7% abv
This golden ale is hoppy, but yet has a bittersweet taste with hints of blackcurrant which generates a long smooth light finish.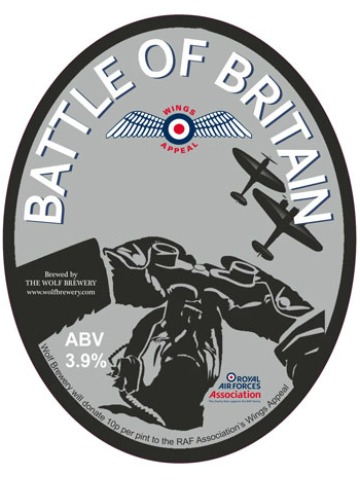 Battle of Britain - 3.9%
Battle of Britain
Wolf
3.9% abv
A British Best Bitter, copper in colour this ale has lots of bite. English hops Goldings and Challenger combine to make this a glorious full bodied brew. A donation is made on each sale to the RAFA Wings appeal.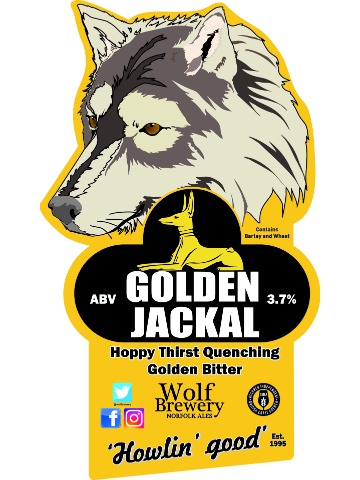 Golden Jackal - 3.7%
Golden Jackal
Wolf
3.7% abv
A hoppy, thirst quenching golden session bitter, with a flowery nose and slightly citrus aftertaste. Our flagship award winning beer.
Craft Keg available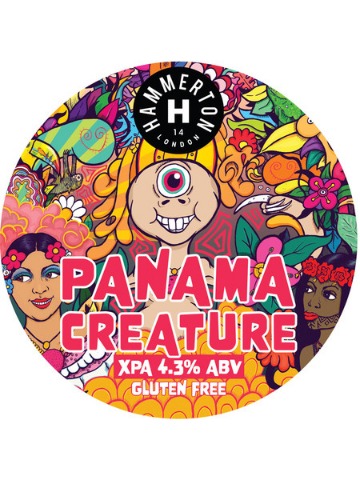 Panama Creature - 4.3%
Panama Creature
Hammerton
4.3% abv
Brewed with extra pale malt and dry hopped with Simcoe, Citra and Waimea. Light bodied with an intense tropical aroma, bursting with fruity flavours and intense shades of mango and passion fruit.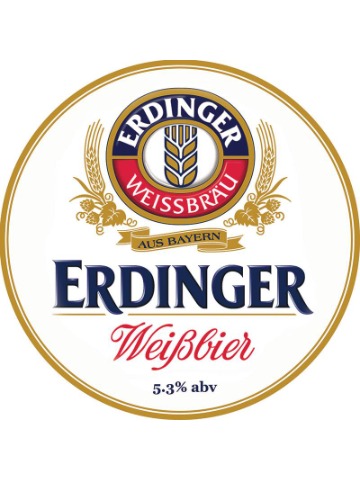 Weissbier - 5.3%
Weissbier
Erdinger
5.3% abv
A wheat beer for those who love outstanding wheat beer flavour the undisputed classic in the Erdinger product range. Brewed according to a traditional recipe and in strict accordance with the Bavarian Purity Law, the beer is still bottle-fermented in the traditional way taking three to four weeks to mature.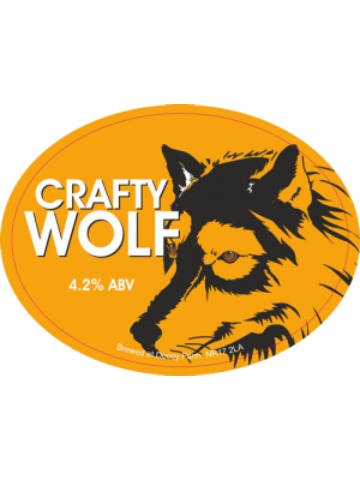 Crafty Wolf - 4.2%
Crafty Wolf
Wolf
4.2% abv
A unique flavoured blonde craft lager using fruity hops to create a floral citrus aroma with butterscotch undertones to create a jam-packed flavoursome pint.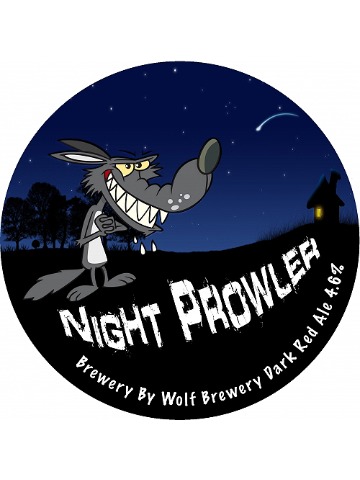 Night Prowler - 4.6%
Night Prowler
Wolf
4.6% abv
Dark red craft lager which highlights both its fruity hops and toasted caramel-essence medium bodied malt characters.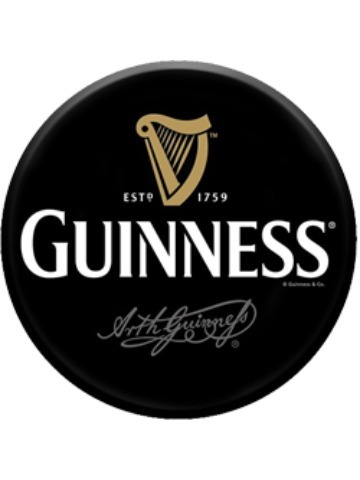 Guinness - 4.1%
Guinness
Guinness
4.1% abv
Unmistakeably GUINNESS, from the first velvet sip to the last, lingering drop. And every deep-dark satisfying mouthful in between.
Ciders & Perries available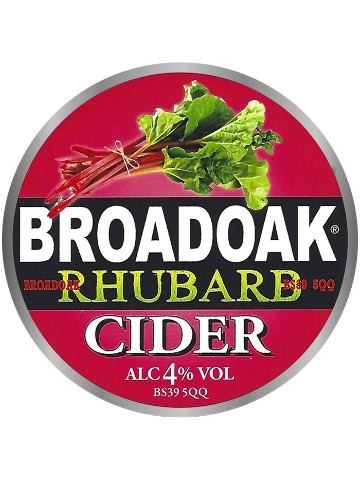 Rhubarb - 4%
Rhubarb
Broadoak
4% abv
Blended with sweet culinary apples to give a delicious drink with a tart note.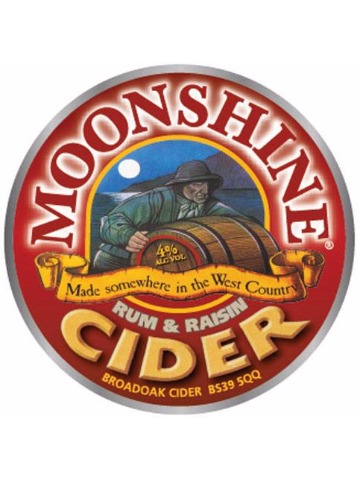 Moonshine Rum & Raisin - 4%
Moonshine Rum & Raisin
Broadoak
4% abv
Moonshine premium cider has been infused with rum and raisin invoking the flavours of the warm and sunny West lndies. A classy cider and very drinkable.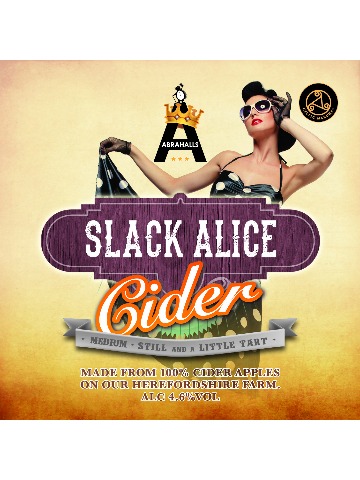 Slack Alice - 4.6%
Slack Alice
Celtic Marches
4.6% abv
A medium well-rounded yet a little tart 4.6% cider drier than Thundering Molly, still mellow with a very slight tart finish.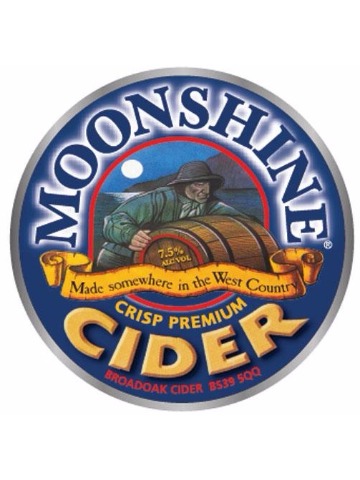 Moonshine - 7.5%
Moonshine
Broadoak
7.5% abv
This medium-sweet cider has a crisp, light, refreshing, fruity flavour, supplied by dessert and culinary apples, resulting in a very drinkable character, despite its strength.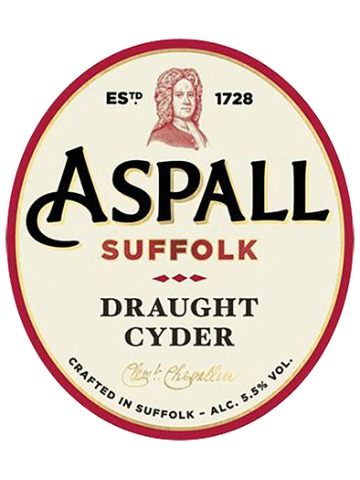 Draught Cyder - 5.5%
Draught Cyder
Aspall
5.5% abv
Mid straw colour and a refreshing medium dry cyder with a floral/appley aroma, especially Russet.
Coming Soon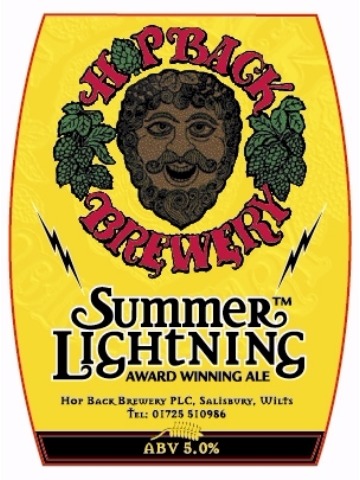 Summer Lightning - 5%
Summer Lightning
Hop Back
5% abv
The original Summer ale brewed all year round. An extremely pleasant bitter, straw coloured beer with a terrific fresh, hoppy aroma. This, coupled with an intense bitterness, leads to an excellent long, dry finish. Probably the beer to receive the most awards in Britain!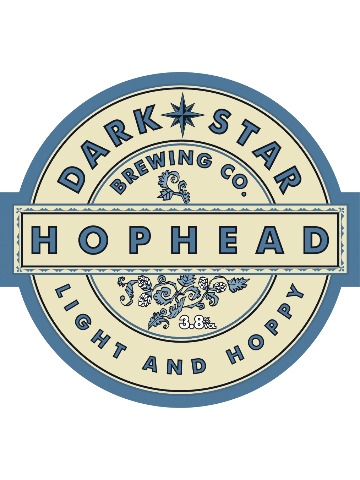 Hophead - 3.8%
Hophead
Dark Star
3.8% abv
An extremely clean-drinking pale golden ale with a strong floral aroma and elderflower notes from the Cascade hops.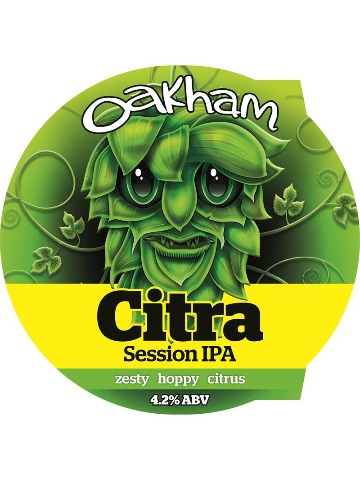 Citra - 4.2%
Citra
Oakham
4.2% abv
A light refreshing beer with pungent grapefruit, lychee and gooseberry aromas leading to a dry, bitter finish.
Lupus Lupus - 4.2%
Lupus Lupus
Wolf
4.2% abv
Unique blonde ale made using American fruity hops which gives it a unique floral flavour with a clean, biscuit finish but with a citrus twist throughout. – Which makes this ale The Leader of The Pack.
Juice Rocket - 4.5%
Juice Rocket
Three Blind Mice
4.5% abv
A juicy hoppy session IPA hopped with Mosaic, Citra and Columbus. After a year of experimentation with different malts and hops. We have settled on this final version which is now part of our core range.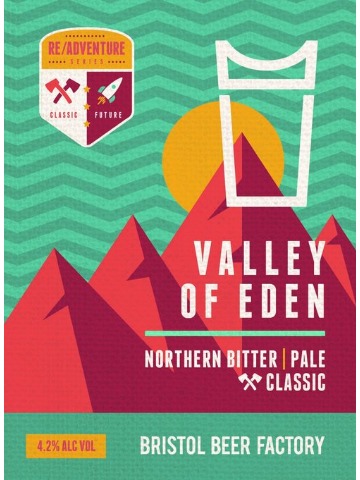 Valley Of Eden - 4.2%
Valley Of Eden
Bristol Beer Factory
4.2% abv
Welcome to the Valley Of Eden, the northern lands that dream of a pale, balanced and bitter pint. Pouring a pale golden this is an all English hopped Northern bitter. High in bitterness with super smooth warm biscuity aromas through the Chevallier classic malt alongside notes of lemon, lime, grass and mint all thanks to the northern Bobek and Fuggles hops. A proud British pale bitter pint with a stonking white head standing tall.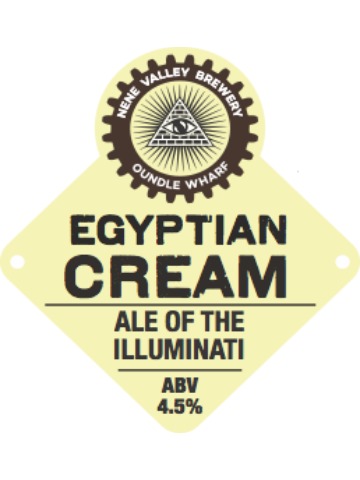 Egyptian Cream - 4.5%
Egyptian Cream
Nene Valley
4.5% abv
A Milk Stout with a velvety mouthfeel and a deep, full richness created with a range of malts and flaked oats with a little extra lactose sweetness. The beer the pharoahs wish they had invented.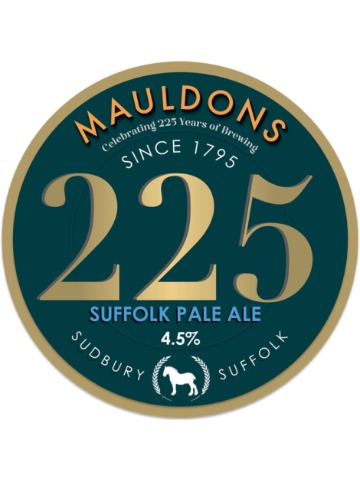 225 - 4.5%
225
Mauldons
4.5% abv
A hoppy pale ale. Our anniversary beer, celebrating 225 years of brewing. This makes Mauldons the oldest brewery in Suffolk!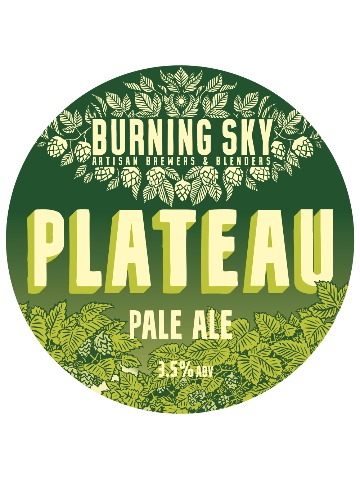 Plateau - 3.5%
Plateau
Burning Sky
3.5% abv
Pale gold in colour, with a crisp malt edge and sharp bitterness. Plateau has been hopped at different stages of the brew, with a big mix of US and NZ hops to satisfy the discerning drinker. Full in flavour, zesty, refreshing and low in alcohol, this beer will have you returning to the bar for another.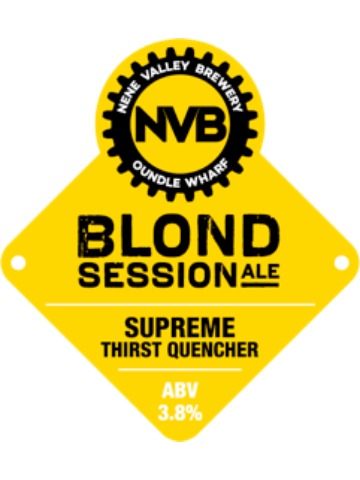 Blonde Session Ale - 3.8%
Blonde Session Ale
Nene Valley
3.8% abv
The light golden colour says refreshment but this not a bland beer. The aroma is complex with different members of the NVB team noting spicy, grapefruit, lemon, and pine aromas. BSA has good body with a hint of sweetness is well balanced by a robust bitter aftertaste.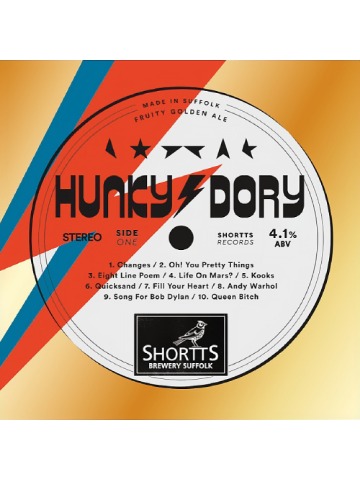 Hunky Dory - 4.1%
Hunky Dory
Shortts Farm
4.1% abv
This was a special of ours that was we brewed last summer called 'Amarillo gold'. It was so popular we thought we better make it a little more permanent. A fruity golden ale is brewed with Vienna, Cara gold, Oates and Amarillo hops.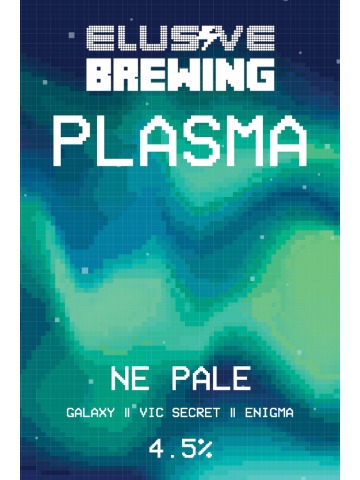 Plasma - 4.5%
Plasma
Elusive
4.5% abv
Hazy pale ale with Galaxy, Vic Secret and Enigma hops in an all Australian line up. It was fermented with the new Verdant yeast strain, which brings more stone fruit to the party.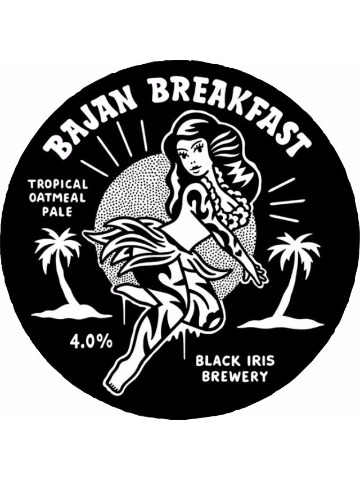 Bajan Breakfast - 4%
Bajan Breakfast
Black Iris
4% abv
Officially labeled as a tropical oatmeal pale ale. Clear pale yellow colour. Fruity sweet tropical fruit notes; mango, banana, ripe papaya, and light hops. Very light, with hops and cool fruit notes throughout, mild banana and passion fruit, and a smooth clean finish.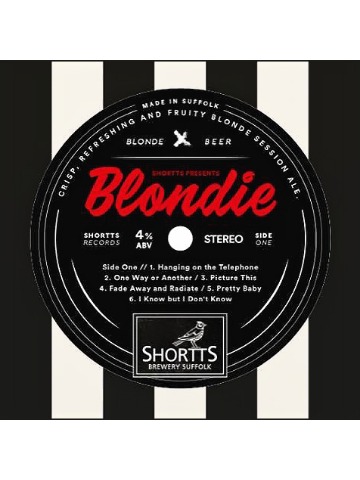 Blondie - 4%
Blondie
Shortts Farm
4% abv
A beautifully balanced blonde beer with refreshing fruity hops and moorish biscuity malt flavours.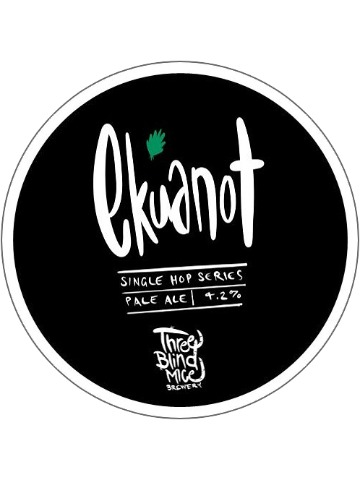 Ekuanot - 4.2%
Ekuanot
Three Blind Mice
4.2% abv
Part of our single hop series. This time showcasing Ekuanot hops delivering plenty of tropical fruit and some pine. A soft malt base backs up this pale ale.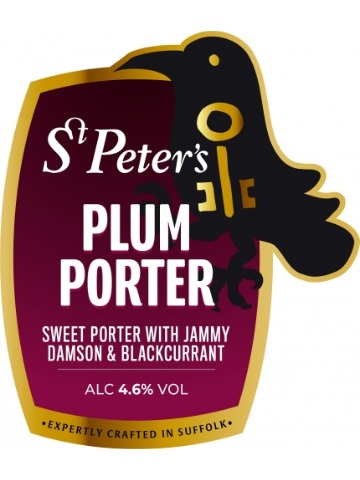 Plum Porter - 4.6%
Plum Porter
St Peters
4.6% abv
A dark, full flavoured beer produced with the addition of chocolate malt in the mash, alongside the careful blending of 3 choice English hops complimenting the natural plum flavour. Providing a distinctive fruity porter.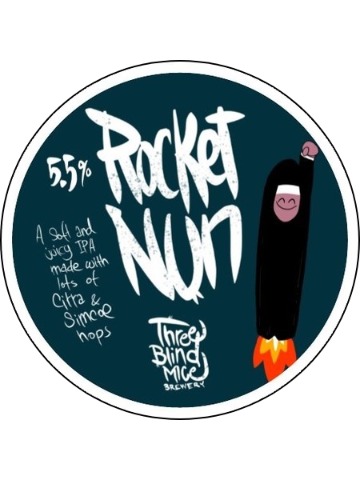 Rocket Nun - 5.5%
Rocket Nun
Three Blind Mice
5.5% abv
Citra and Simcoe New England style IPA. Juicy IPA with two of our favourite hops, nuff said!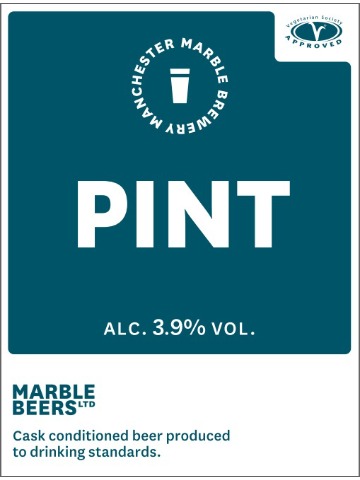 Pint - 3.9%
Pint
Marble
3.9% abv
Our session ale is brewed with an all pale malt bill and then hopped with a blend of New Zealand and US hops. Our benchmark beer promises a burst of zesty aromas, uplifting grapefruit flavours and a subtle lemongrass finish.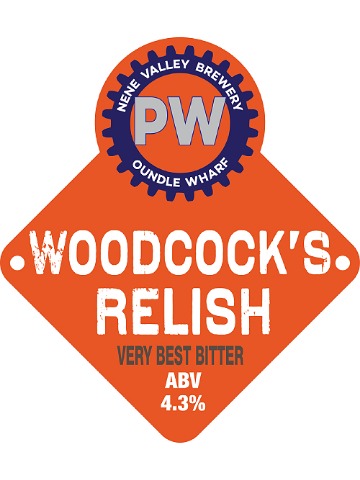 Woodcock's Relish - 4.3%
Woodcock's Relish
Nene Valley
4.3% abv
Classic pale bitter with a peachy and blackcurrant notes from Bramling Cross and Ella hops.
This beer board is powered by Real Ale Finder. To get real time notifications from this pub download our consumer app.