Waveney Ales

Lowestoft, NR33 0PR
Waveney Ales

Lowestoft, NR33 0PR
Cask beers available
Cask beers available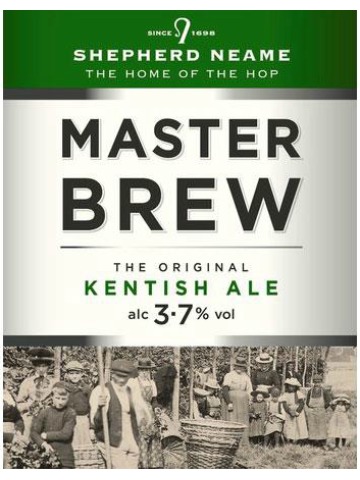 Master Brew - 3.7%
Master Brew
Shepherd Neame
3.7% abv
A distinctive, mid-brown bitter ale, with all the hoppy aroma you would expect of a beer brewed in the heart of the hop country.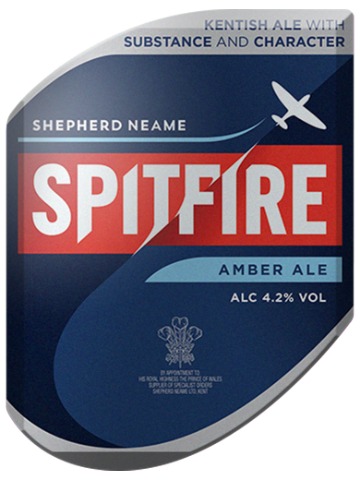 Spitfire Amber Ale - 4.2%
Spitfire Amber Ale
Shepherd Neame
4.2% abv
Spitfire Amber Ale combines the pick of Kentish hops to layer bitter orange marmalade flavour on top of sweet biscuits and caramel malts for a peppery dry finish.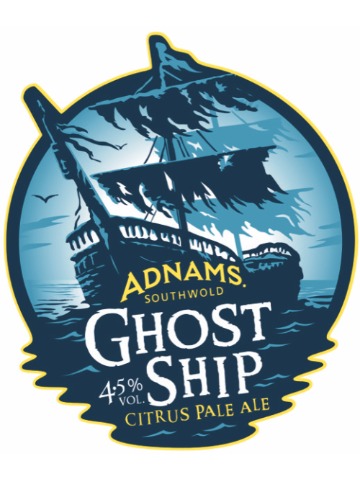 Ghost Ship - 4.5%
Ghost Ship
Adnams
4.5% abv
At 4.5% abv, this Pale Ale has a good assertive pithy bitterness and a malty backbone. It is brewed with a selection of malts: Pale Ale, Rye and Cara. We use Citra, and a blend of other American hop varieties to create some great citrus flavours.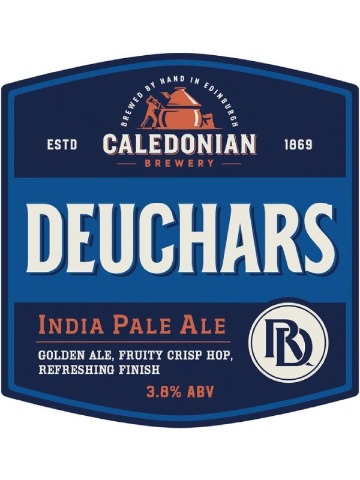 Deuchars IPA - 3.8%
Deuchars IPA
Caledonian
3.8% abv
Rich in character and long on refreshment. Solid gold in colour, strongly aromatic, with hints of fresh citrus. The distinctive light malt and fresh floral flavours combine with the zesty citric hop to deliver a mouth-watering adventure.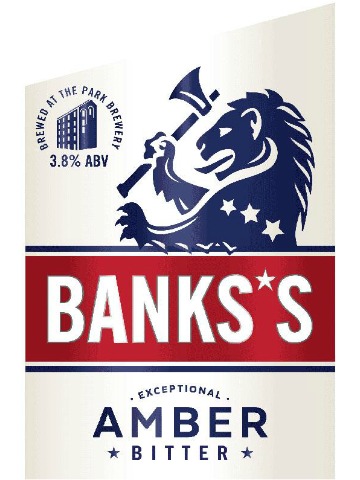 Amber Bitter - 3.8%
Amber Bitter
Banks's, Marston's
3.8% abv
Crafted with the finest ingredients to deliver a really easy drinking beer. A deep gold in colour it comes with malty, hoppy flavours and clean finish with fruity overtones.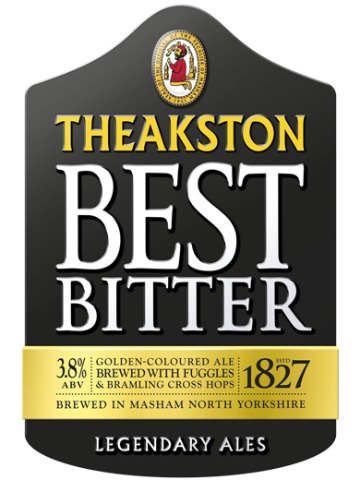 Best Bitter - 3.8%
Best Bitter
Theakston
3.8% abv
The definitive English Bitter. This fine golden-coloured beer has a full flavour that lingers pleasantly on the palate. With good bitter sweet balance, this beer has a subtle hop character described as citrus and spicy. It's a refreshing and very satisfying pint – noted for the aroma of its Fuggle hops and the dry hopping of Bramling Cross to add to its characteristic Theakston aroma.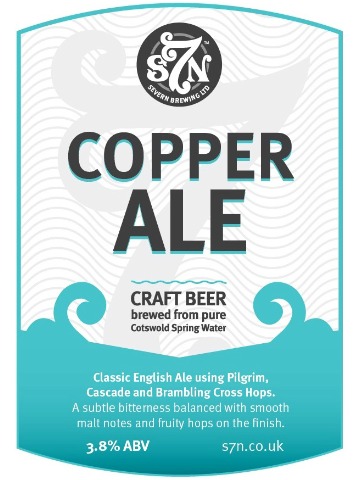 Copper Ale - 3.8%
Copper Ale
Severn
3.8% abv
Classic English Ale using Pilgrim, Cascade and Brambling Cross Hops. A subtle bitterness balanced with smooth malt notes and fruity hops on the finish.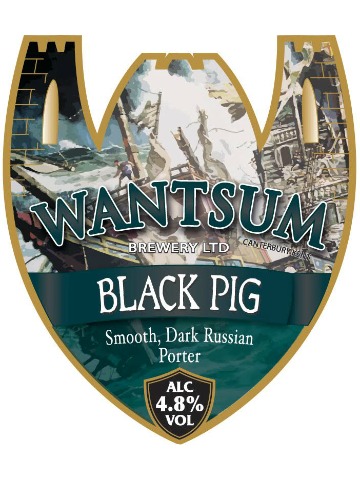 Black Pig - 4.8%
Black Pig
Wantsum
4.8% abv
Adapted from an imperial Russian porter recipe, this beer is incredibly smooth with burnt chocolate and smoky malt notes mixed with delicate hop bitterness and floral notes.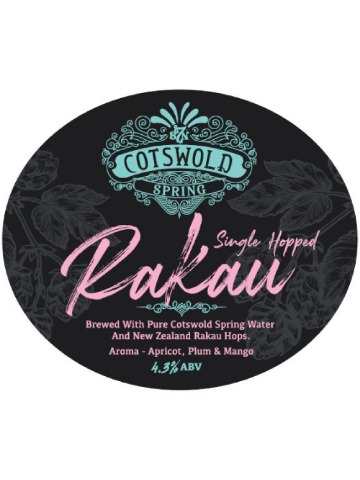 Single Hopped Rakau - 4.3%
Single Hopped Rakau
Cotswold Spring
4.3% abv
Pure Cotswold spring water and speciality Munich malts give a rich malty, bread crust flavour and subtle complexity, giving a solid foundation for the stone fruit flavours of the New Zealand Rakau hops.
Coming Soon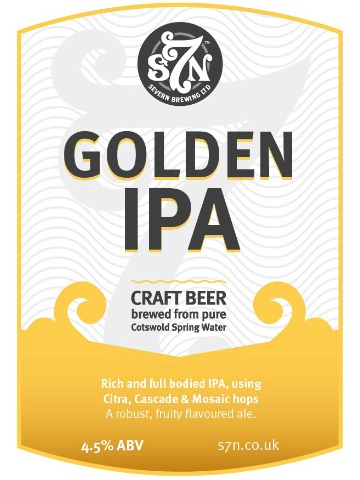 Golden IPA - 4.5%
Golden IPA
Severn
4.5% abv
Rich and full bodied IPA, using Citra, Cascade and Mosaic hops. A robust, fruity flavoured ale.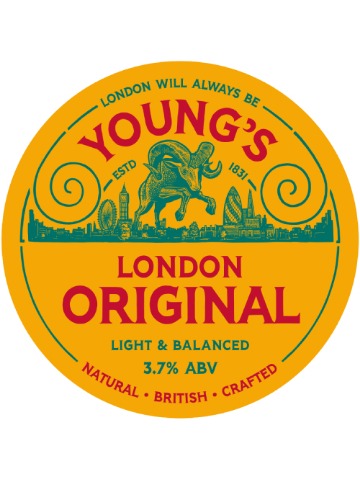 London Original - 3.7%
London Original
Young's, Marston's
3.7% abv
The authentic taste of London. First brewed in Wandsworth in 1864, Young's London Original is our original pale ale. Refreshing with a fruity aroma and long, satisfying bitter finish. Take a London classic head on.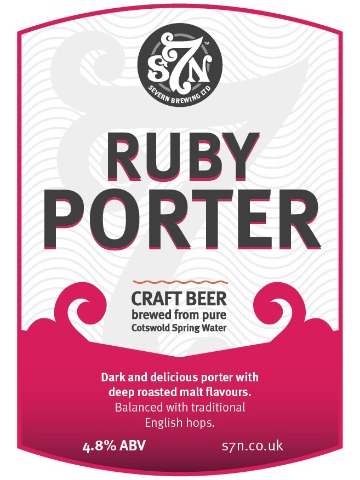 Ruby Porter - 4.8%
Ruby Porter
Severn
4.8% abv
Dark and delicious porter with deep roasted malt flavours. Balanced with traditional English hops.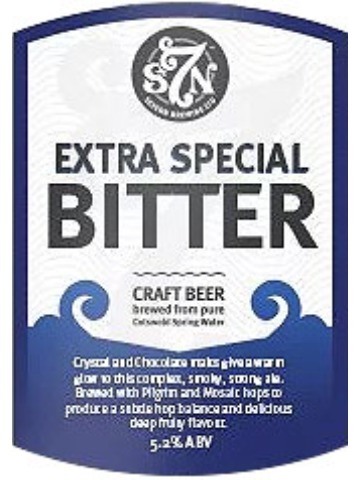 ESB - 5.2%
ESB
Severn
5.2% abv
Crystal and Chocolate malts give a warm glow to this complex, smoky, strong ale. Brewed with Pilgrim and Mosaic hops to produce a subtle hop balance and delicious deep fruity flavour.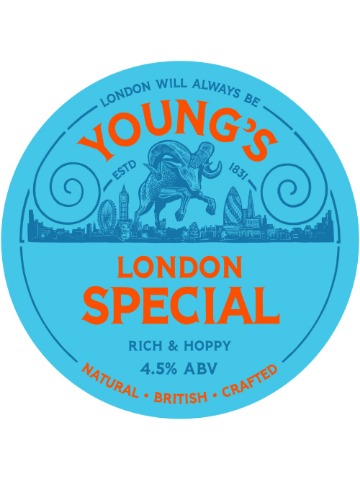 London Special - 4.5%
London Special
Young's, Marston's
4.5% abv
Full flavoured amber ale with toasted nutty malt, stewed apples and pears, balanced by earthy hops and a dry finish. This is a richly flavoursome beer that definitely packs a punch.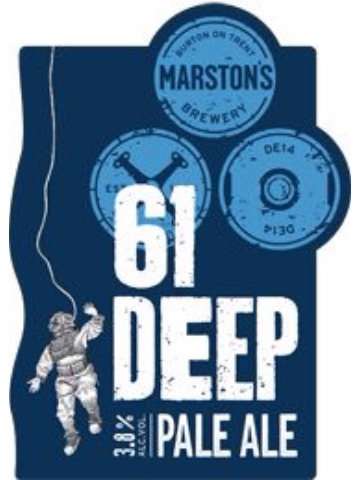 61 Deep - 3.8%
61 Deep
Marston's
3.8% abv
61 metres. That's the depth of the well at the Brewery that gives this refreshing pale ale its name The five American and Australian hops give it its fresh, zesty aroma, whilst the tropical fruit and citrus notes make it extremely drinkable. Dive in.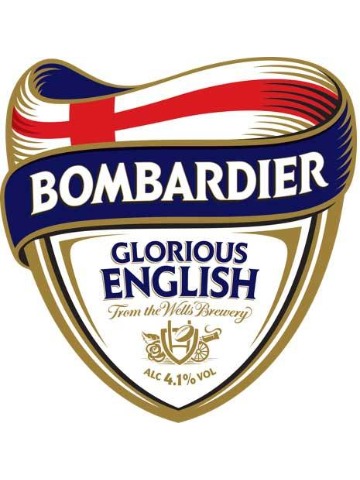 Bombardier - 4.1%
Bombardier
Eagle
4.1% abv
A burnished copper coloured beer with a rich, tempting aroma of peppery hops and raisins, while the palate is dominated by more dark fruit, juicy and tangy hops.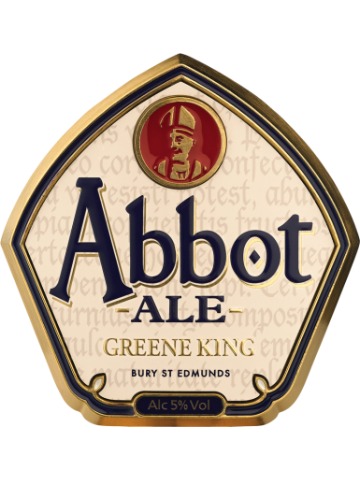 Abbot Ale - 5%
Abbot Ale
Greene King
5% abv
A full-bodied, very distinctive beer with a bitter-sweet aftertaste.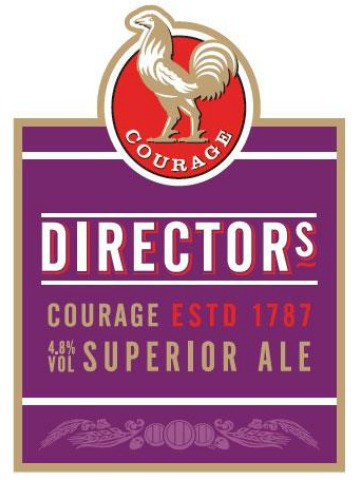 Courage Directors - 4.8%
Courage Directors
Eagle
4.8% abv
A genuine premium beer, pale brown in appearance with a deep rich taste. Full bodied with a clean, bitter taste, balanced with a sweet burnt, malty and fruity notes with a distinctive dry-hop aroma and flavour.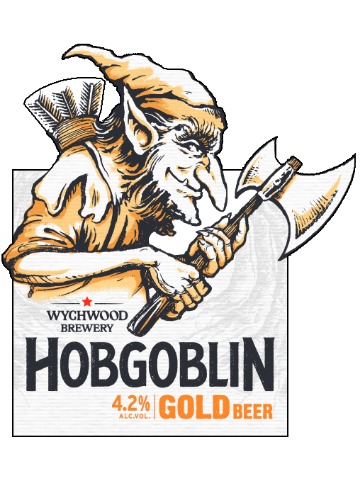 Hobgoblin Gold - 4.2%
Hobgoblin Gold
Wychwood
4.2% abv
Gold coloured beer with a pleasant lemon, white grape and slightly bready nose. Taste reflects the nose with some astringency as the hops kick in.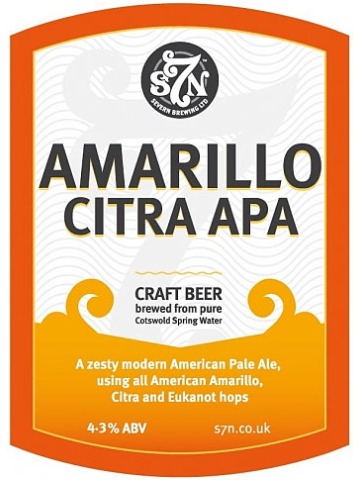 Amarillo Citra APA - 4.3%
Amarillo Citra APA
Severn
4.3% abv
A zesty modern American Pale Ale, using all American Amarillo, Citra and Eukanot hop. Hopped in the boil and at the end of fermentation for a clean, fresh, hoppy aroma and taste.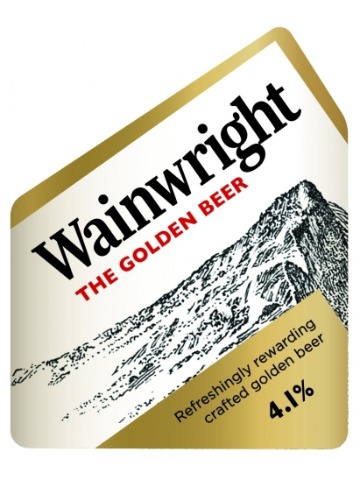 Wainwright - 4.1%
Wainwright
Marston's
4.1% abv
A superb thirst quenching, refreshing beer packed full of flavour, lightly hopped with subtle sweet notes and a delicate citrus aroma. This refreshing golden beer is inspired by the author Alfred Wainwright, famous for his Lakeland Fell guide books. For every summit Wainwright conquered through his passion and commitment, each one delivered the ultimate reward. This fruity sweet bitter will quench any fellwalkers thirst.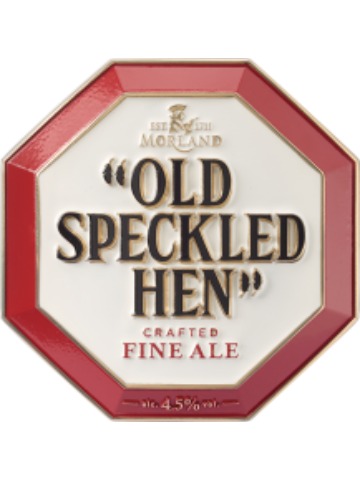 Old Speckled Hen - 4.5%
Old Speckled Hen
Morland (Greene King)
4.5% abv
Morland Old Speckled Hen has a rich amber colour and superb fruity aromas which are complemented by a delicious blend of malty tastes. Toffee and malt combine with bitterness on the back of the tongue to give a balanced sweetness followed by a refreshingly dry finish.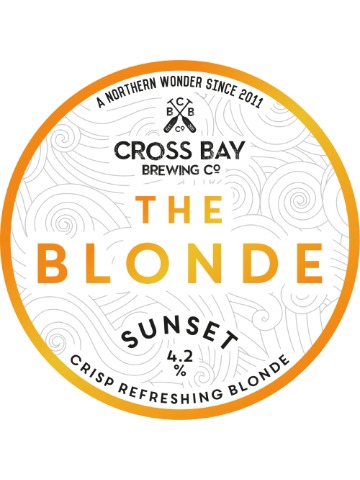 The Blonde - Sunset - 4.2%
The Blonde - Sunset
Cross Bay
4.2% abv
A thirst quenching beer, making its mark as a light and refreshing ale. With a sharp start it then moves on to leave a smooth Orange and Lemon rind aftertaste. A great session ale.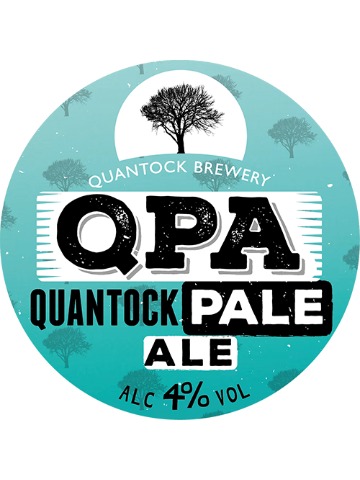 QPA - 4%
QPA
Quantock
4% abv
Incredibly drinkable pale ale, extremely light in colour, crafted using US hops, giving massive citrus flavour and aroma.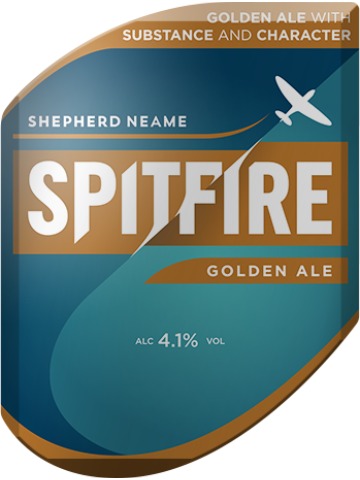 Spitfire Golden Ale - 4.1%
Spitfire Golden Ale
Shepherd Neame
4.1% abv
A golden ale with vibrant fruity and flowery hop character balanced with sweet biscuit, caramel and toffee malts combining to deliver a soft bittersweet finish.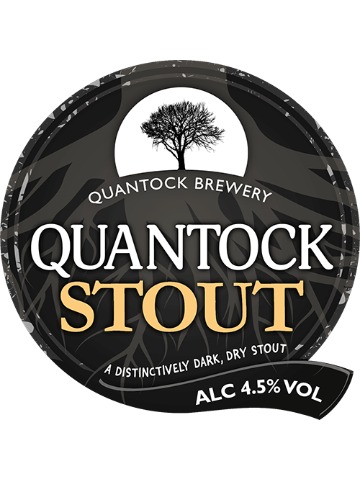 Quantock Stout - 4.5%
Quantock Stout
Quantock
4.5% abv
Roasted barley and chocolate malts, with an aroma of citrus and liquorice and chocolate and coffee flavours.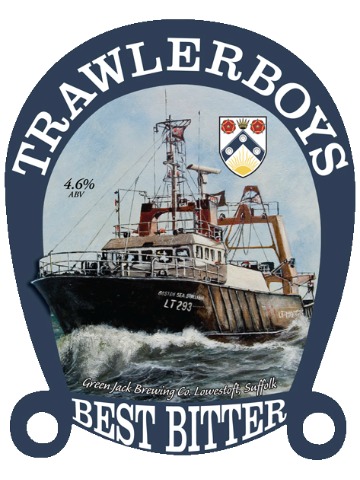 Trawlerboys - 4.6%
Trawlerboys
Green Jack
4.6% abv
A full-bodied, copper-coloured premium bitter brewed with English whole cone hops, rich and malty with fruity hop flavours.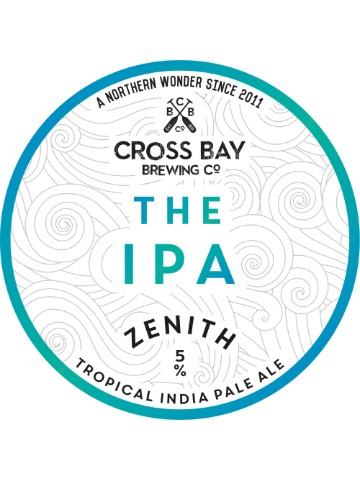 The IPA - Zenith - 5%
The IPA - Zenith
Cross Bay
5% abv
The word Zenith is used to describe when the sun reaches its highest point in the sky. This light, bright coloured IPA is brewed for the arrival of Spring.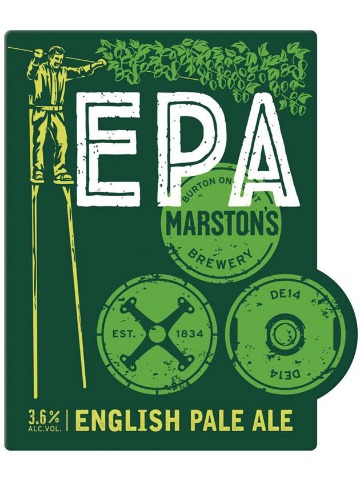 EPA - 3.6%
EPA
Marston's
3.6% abv
A refreshing, lighter blonde ale with subtle citrus flavours and a delicate bitter aftertaste.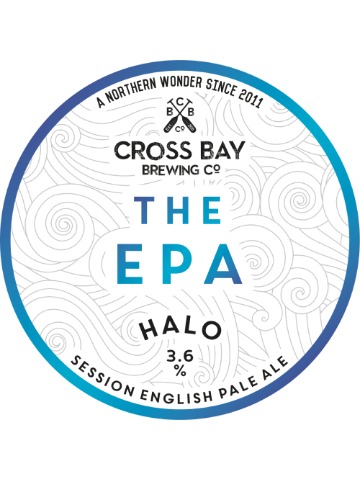 The EPA - Halo - 3.6%
The EPA - Halo
Cross Bay
3.6% abv
Our version of a classic English Pale Ale. Starting with a spicy marmalade and orange rind aroma, that's sure to please real ale drinkers.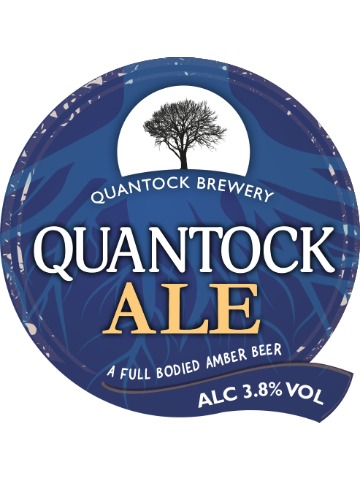 Quantock Ale - 3.8%
Quantock Ale
Quantock
3.8% abv
A traditional amber bitter. Full bodied and malty with a dry finish and a fruity aroma, with hints of roasted malts.
This beer board is powered by Real Ale Finder. To get real time notifications from this pub download our consumer app.