The Tamworth Tap

Tamworth, B79 7LR
The Tamworth Tap

Tamworth, B79 7LR
Cask beers available
Cask beers available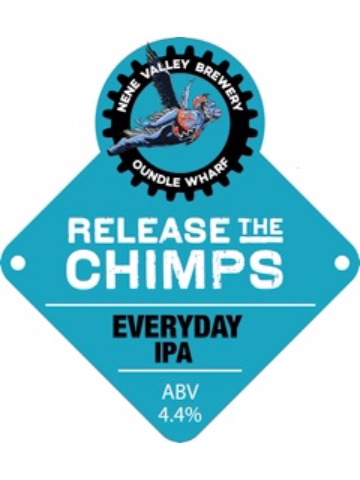 Release the Chimps - 4.4%
Release the Chimps
Nene Valley
4.4% abv
An IPA for everyday drinking. A pale malt base gives a crisp mouthfeel that allows late-addition and dry hops to come through with a clean punchy bitterness and a good deal of hop flavour for such a light beer.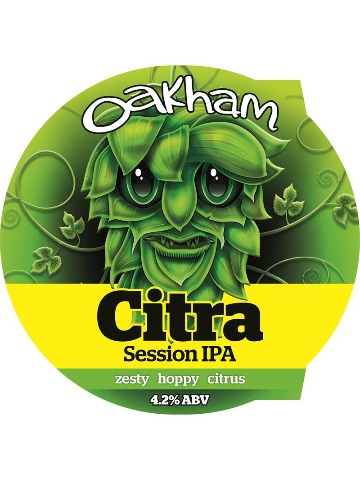 Citra - 4.2%
Citra
Oakham
4.2% abv
A light refreshing beer with pungent grapefruit, lychee and gooseberry aromas leading to a dry, bitter finish.
TBA - 3.9%
TBA
Sherfield Village
3.9% abv
We used a combination of our old favourite hops - English Pilgrim and NZ Green Bullet & Pacific Jade. then chucked in some American Citra at the end to give it an extra kick. Rich for its strength, TBA is a proper modern old-fashioned best bitter.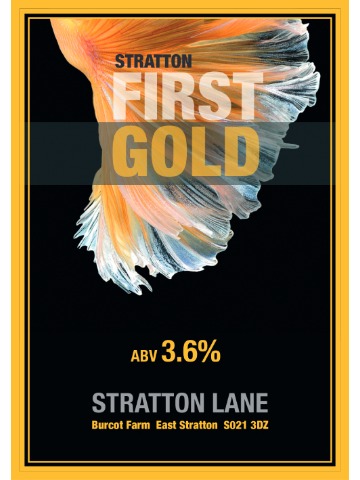 First Gold - 3.6%
First Gold
Stratton Lane
3.6% abv
Our lightly hopped, refreshing, pale golden ale has a subtle grapefuit tang from Cascade and Magnum hops.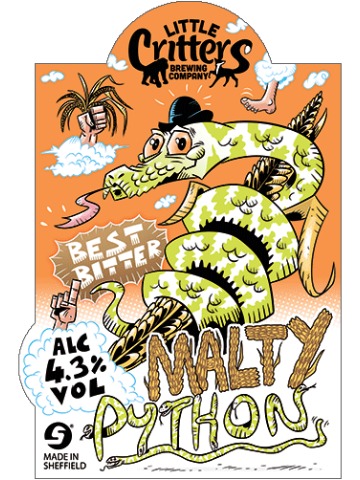 Malty Python - 4.5%
Malty Python
Little Critters
4.5% abv
Our modern take on an English classic, we selected the finest quality malts and balanced their sweetness with some bite from the best quality whole hops. With a hint of caramel and aroma of hedgerow fruits this is a smooth drink to quench the thirst throughout the year.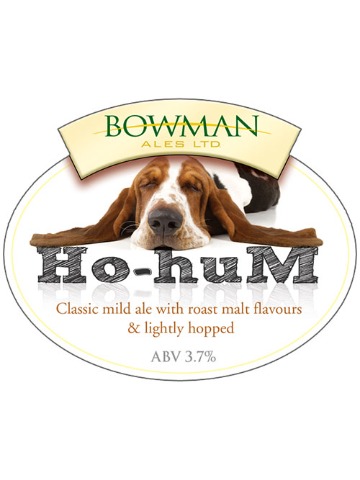 Ho-huM - 3.7%
Ho-huM
Bowman
3.7% abv
Deep brown, classic mild ale, malty and lightly hopped.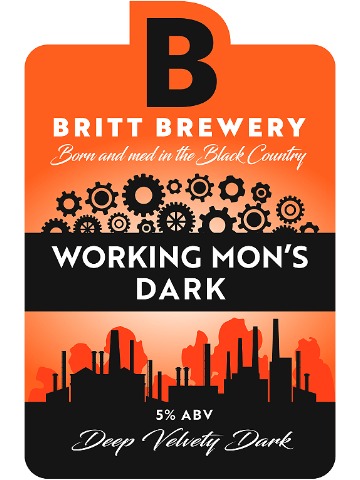 Working Mon's Dark - 5%
Working Mon's Dark
Britt
5% abv
Typical full bodied Black Country mild, with a creamy finish and notes of caramel.
Craft Keg available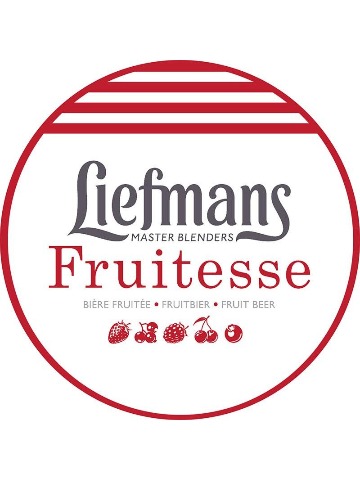 Fruitesse - 4.2%
Fruitesse
Liefmans
4.2% abv
Liefmans Fruitesse is a classic Belgian fruit beer. Aromas and flavours are dominated by cherries, raspberries, and other berries along with a bit of marzipan. Satisfyingly sweet but not cloying, the fruits are on full-display and are accented by a bit of extra sweetness with no hops to distract.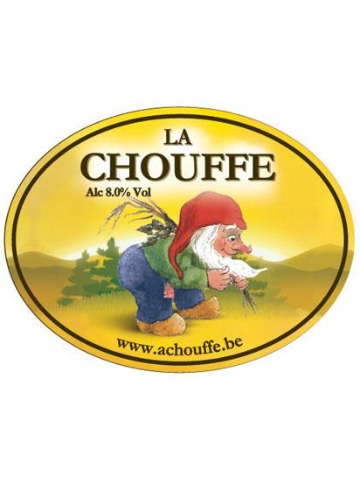 La Chouffe - 8%
La Chouffe
Brasserie d'Achouffe
8% abv
Golden in colour with a thick, white head, La Chouffe is a popular Belgian pale ale that showcases a fragrant aroma of orange peels, toasted breads, and cloves with a touch of white wine grapes. It's slightly tart in flavor with an opposite aftertaste which is both dry and bitter. La Chouffe is flavorful, smooth, and tastes great - what more could you ask for?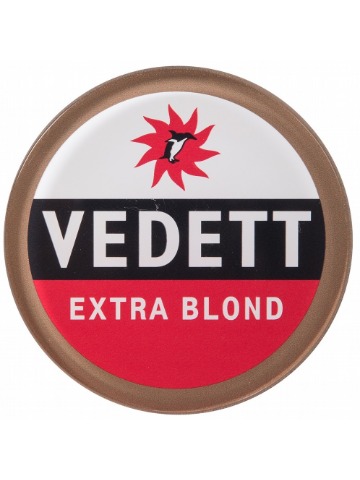 Vedett Extra Blonde - 5%
Vedett Extra Blonde
Duvel Moortgat
5% abv
Vedett is a cult beer brand in Belgium and all over the world. It's known for being alternative, modern, and retro. The aroma is crisp and light of grainy malts, toasted white breads, and sweet caramel. Again, the taste is lightly sweet and refreshing on the palate. You'll pick up notes of flavorful malts and dry hops.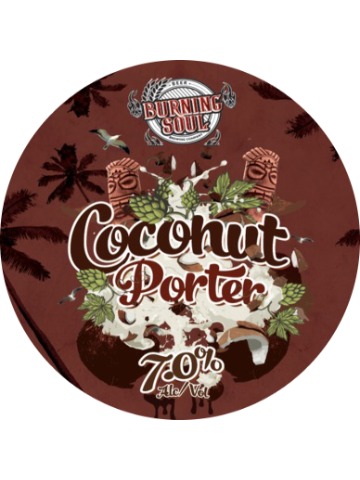 Coconut Porter - 7%
Coconut Porter
Burning Soul
7% abv
Brewed with English malts, roasted coconut and Sorachi Ace hops this beer delivers a big dark chocolate and roast coconut aroma with all the tastes from well-balanced porter-roasted malt, chocolate and hints of coffee paired with a silky smooth coconut hit on the finish to make for a full luxurious flavour. Altogether this makes for a big porter with some serious drinkability.
Ciders & Perries available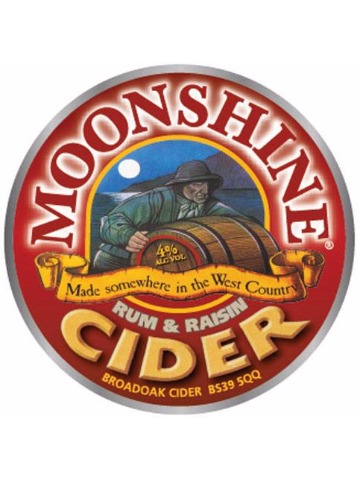 Moonshine Rum & Raisin - 4%
Moonshine Rum & Raisin
Broadoak
4% abv
Moonshine premium cider has been infused with rum and raisin invoking the flavours of the warm and sunny West lndies. A classy cider and very drinkable.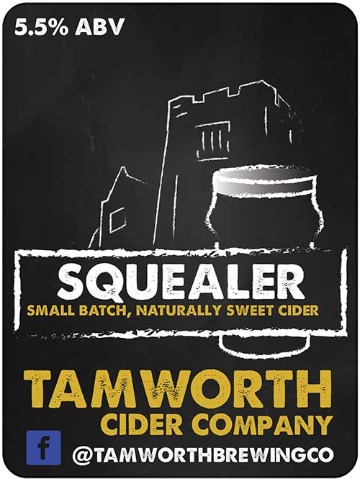 Squealer - 5.5%
Squealer
Tamworth
5.5% abv
Made with 100% apple juice from a single local Staffordshire apple type. No water is added so ABV will vary from harvest to harvest. This golden cider is high in natural sweetness.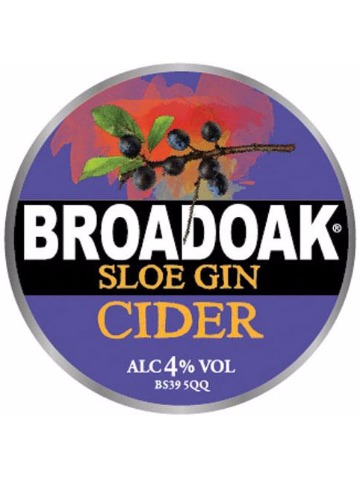 Sloe Gin Cider - 4%
Sloe Gin Cider
Broadoak
4% abv
The marrying of these three flavours, sloe, gin and cider culminate with the characteristics of a fruity cider punch.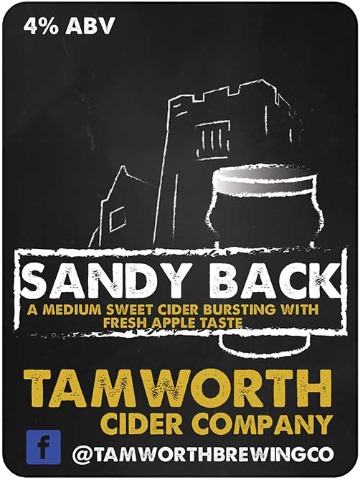 Sandy Back - 4%
Sandy Back
Tamworth
4% abv
Our first cider and Tamworth's first commercial cider, produced, from local apples in decades. This medium sweet cider is bold and fruity.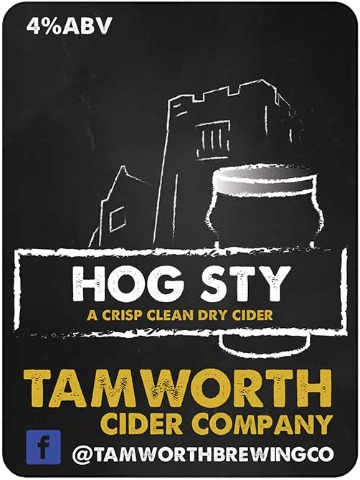 Hog Sty - 4%
Hog Sty
Tamworth
4% abv
A dry cider for the real cider purist. The sweetness of the fruit has been fermented out to leave a clean, crisp taste with all the flavour of the crop.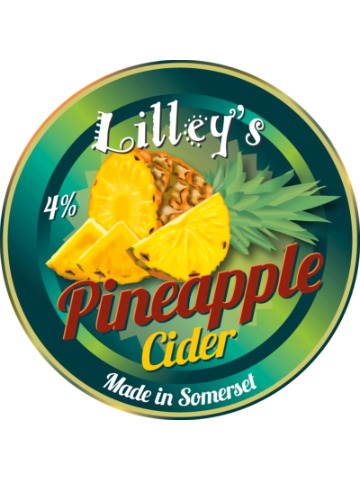 Pineapple Cider - 4%
Pineapple Cider
Lilley's
4% abv
Using our legendary skills in blending fruit with our fantastic cider we have come up with this pineapple delight. in this fruity fusion pineapple juice is paired with our crisp somerset cider creating this exciting fresh flavour.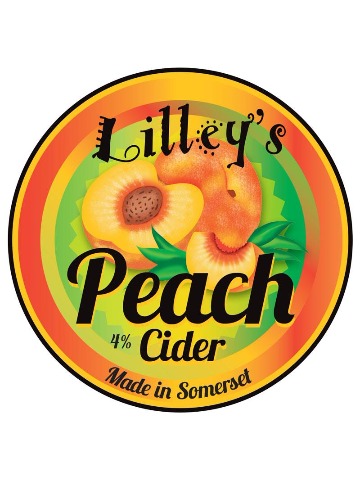 Peach Cider - 4%
Peach Cider
Lilley's
4% abv
Like biting into a juicy ripe peach, sweet and full of flavour. We have blended our Somerset cider with peach juice to create this incredibly scrumptious peach cider.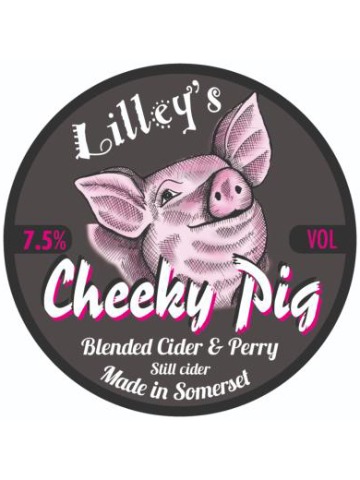 Cheeky Pig - 7.5%
Cheeky Pig
Lilley's
7.5% abv
Lilley's still medium/dry blended perry and cider packed full of crisp refreshing flavour.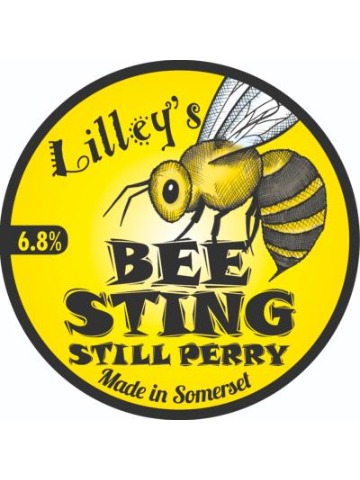 Bee Sting - 6.8%
Bee Sting
Lilley's
6.8% abv
Sweet but incredibly refreshing with a glorious fresh tasting pear flavour and a wonderful pear aroma.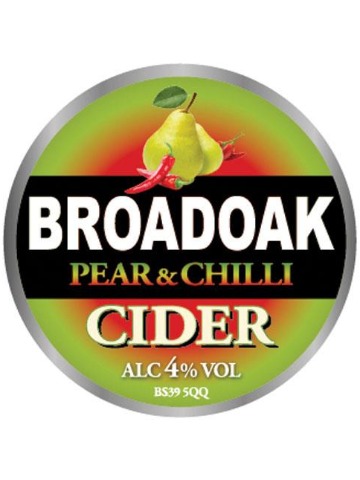 Pear & Chilli Cider - 4%
Pear & Chilli Cider
Broadoak
4% abv
Our classic National Gold Award winning Perry expertly blended with an influence of South East Asia chillies imparting a lovely warm finish.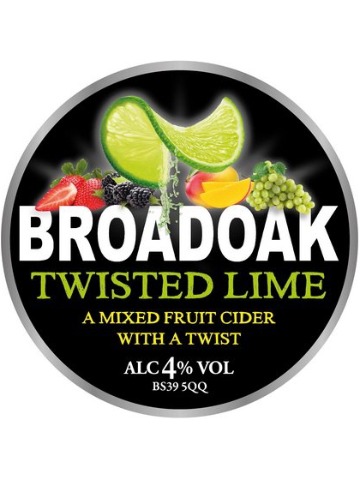 Twisted Lime - 4%
Twisted Lime
Broadoak
4% abv
A smooth cider infused with a blend of fruits producing a luscious green cocktail with a twist of lime.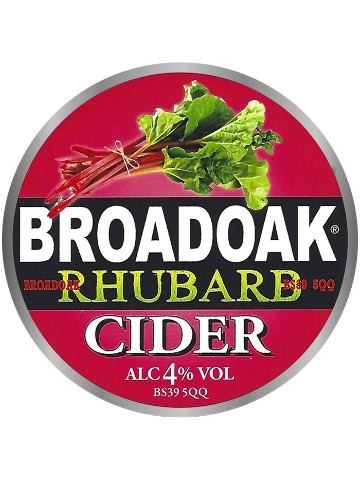 Rhubarb - 4%
Rhubarb
Broadoak
4% abv
Blended with sweet culinary apples to give a delicious drink with a tart note.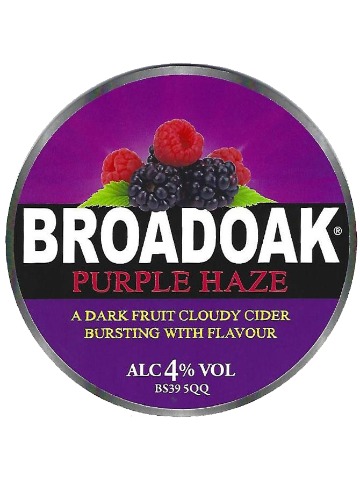 Purple Haze - 4%
Purple Haze
Broadoak
4% abv
A dark fruit cloudy cider bursting with flavour.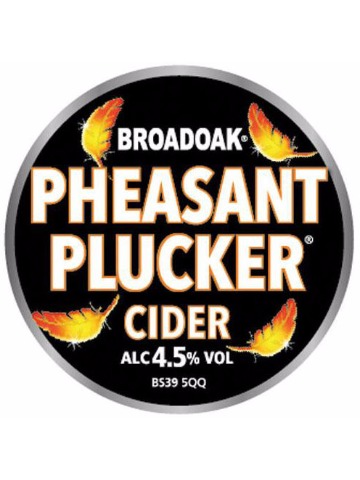 Pheasant Plucker - 4.5%
Pheasant Plucker
Broadoak
4.5% abv
A very apply pleasant to the mouth, yet still farmhouse style cider.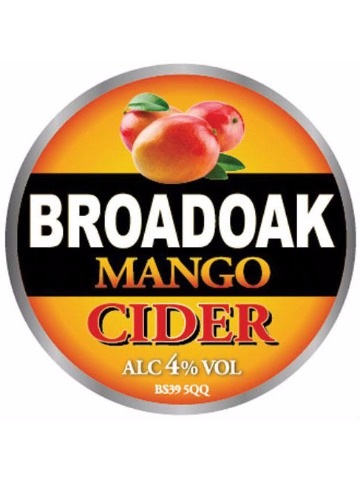 Mango Cider - 4%
Mango Cider
Broadoak
4% abv
An indulgent rich and fruity blend of our Somerset cider and lndian mango imparting a finely balanced medium sweet taste with an invitingly fragrant aroma.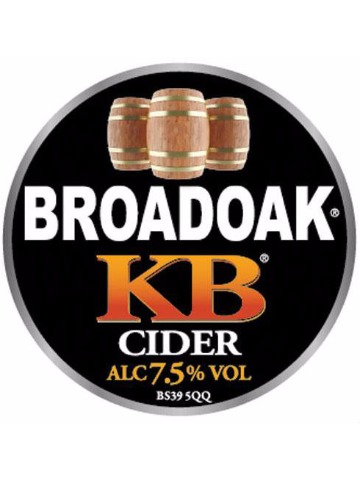 KB - 7.5%
KB
Broadoak
7.5% abv
A single variety cider made from the Kingston Black apple making. A dry copper coloured cider.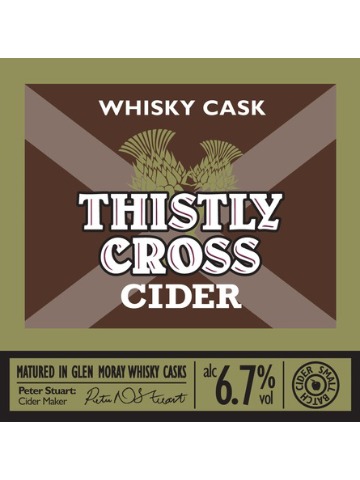 Whisky Cask - 6.7%
Whisky Cask
Thistly Cross
6.7% abv
Matured in ex-Glen Moray (previously Glenglassaugh Distillery) whisky casks this is a dry and subtle cider. Infused with mellow, vanilla oak of the cask. A refreshing, complex drink to be savoured.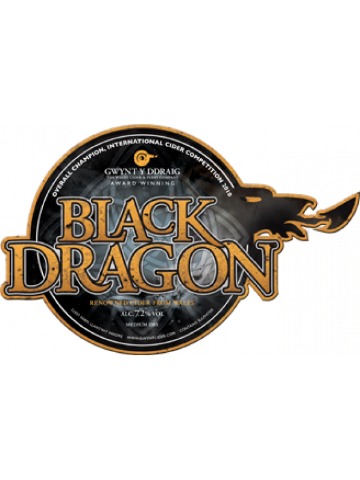 Black Dragon - 7.2%
Black Dragon
Gwynt y Ddraig
7.2% abv
The legendary Black Dragon! This cider now has quite a following amongst the most descerning cider drinkers. It is rich in colour, body and flavour with a fresh, fruity aroma.
Coming Soon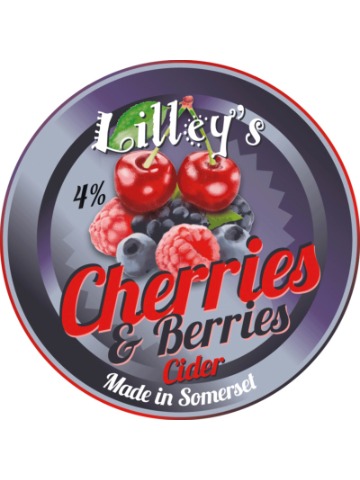 Cherries & Berries - 4%
Cherries & Berries
Lilley's
4% abv
Somerset cider bursting with berry scrumptiousness. Crafted with the most sublime cherries & berries, this mouth-watering cider is sweet with a soft underlying berry flavour and bold cherry notes.
This beer board is powered by Real Ale Finder. To get real time notifications from this pub download our consumer app.