The Ship & Mitre

Liverpool, L2 2JH
The Ship & Mitre

Liverpool, L2 2JH
Cask beers available
Cask beers available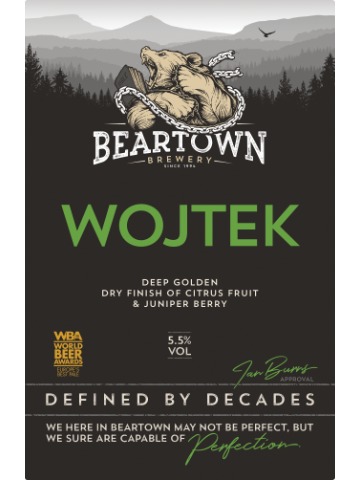 Wojtek - 5.5%
Wojtek
Beartown
5.5% abv
Like the bear it is named after, this beer is powerful, deep golden, and full of character.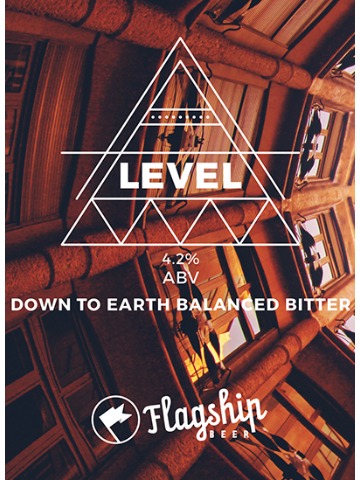 Level - 4.2%
Level
Flagship
4.2% abv
Down to earth balanced bitter with medium roasted notes, toffee and caramel, soft fruitiness.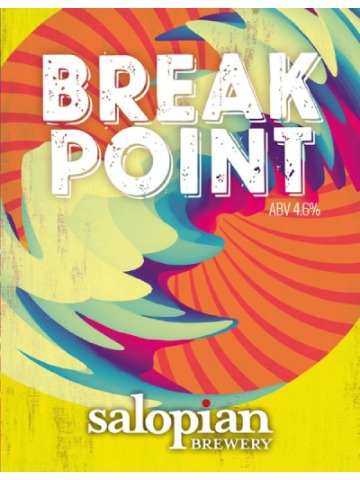 Break Point - 4.6%
Break Point
Salopian
4.6% abv
A bubbly sparkling rush of sweet lemon and vibrant tropical fruits that cavort over a spritely fruit filled finish and a silken maltiness.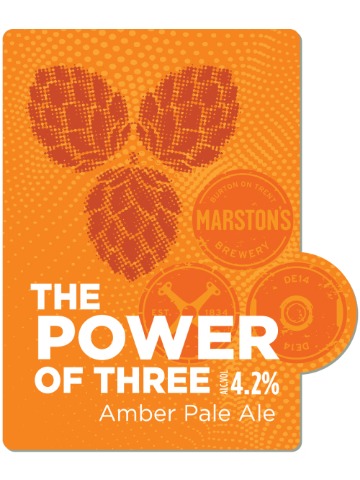 The Power Of Three - 4.2%
The Power Of Three
Marston's
4.2% abv
Three's the magic number. Three English hops. Golding, Challenger and Pioneer. Three aromas. Malt, grapefruit and pine. Three distinct tastes. Light, malty and refreshing.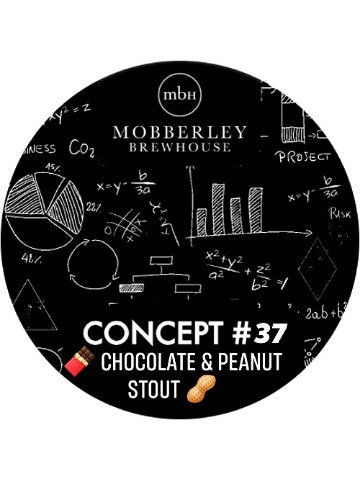 Concept #37 - 4.6%
Concept #37
Mobberley
4.6% abv
A chocolate and peanut stout.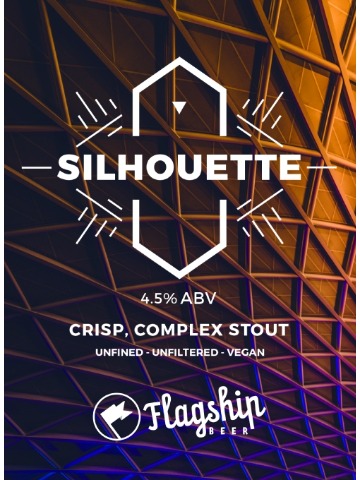 Silhouette - 4.5%
Silhouette
Flagship
4.5% abv
A crisp, dry Irish stout with plenty of roasted, toasted richness.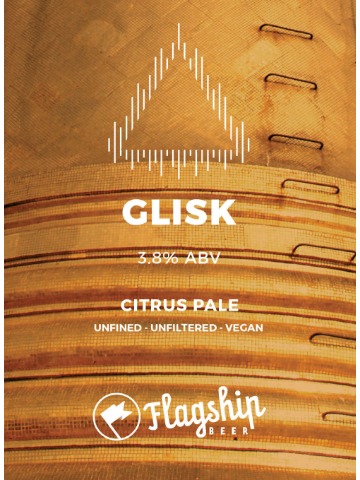 Glisk - 3.8%
Glisk
Flagship
3.8% abv
Pale ale with lots of citrus from orange and classic US hops.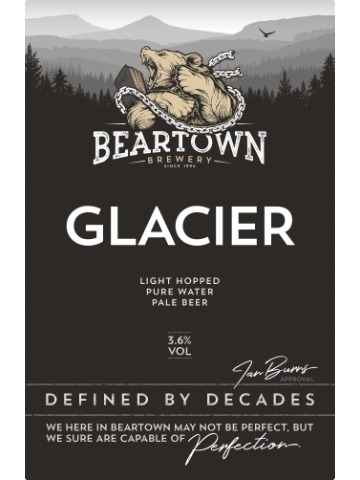 Glacier - 3.6%
Glacier
Beartown
3.6% abv
Light hopped pure water session super pale.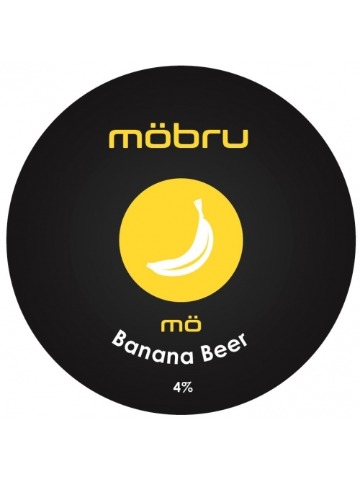 Mo Banana Beer - 4%
Mo Banana Beer
Mobru
4% abv
Banana juice is blended with the Belgian-style Witbier to deliver a premium, smooth beer. A sweet yet restrained full fruity drink with light carbonation and a beautiful banana aroma.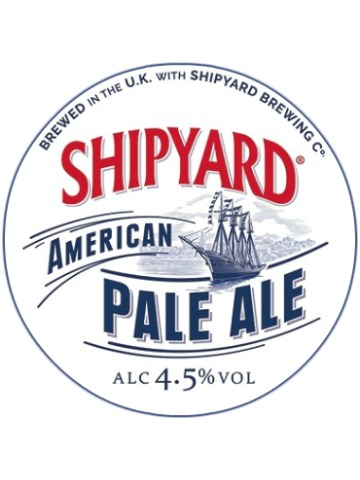 American Pale - 4.5%
American Pale
Shipyard
4.5% abv
An easy drinking, American style Pale Ale bursting with fruity citrus hop aroma and flavour. Dry hopped with 4x American hops Chinook, Cascade, Centennial and Columbus - Drop anchor for a spell and try a great tasting beer.
Craft Keg available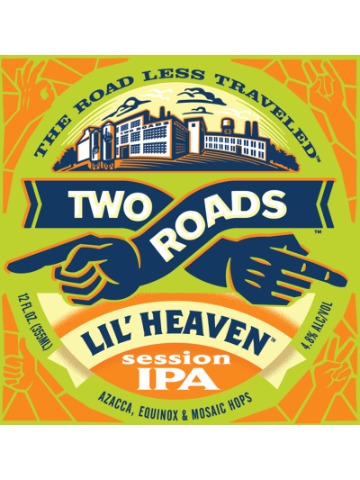 Lil' Heaven - 4.8%
Lil' Heaven
Two Roads
4.8% abv
A session IPA made with three exotic hops - Azacca, Mosaic and Equinox. Taste is of tropical fruits, specifically passion fruit, grapefruit and apricots. Finishes with just enough toasted malt character to balance.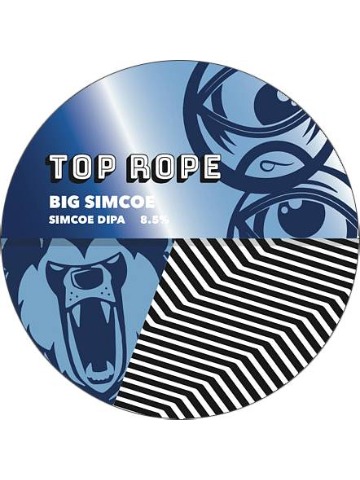 Big Simcoe - 8.5%
Big Simcoe
Top Rope
8.5% abv
It's Big and it has Simcoe! A hazy juicy DIPA that is loaded with Simcoe Cryo hops for the piney goodness that you love!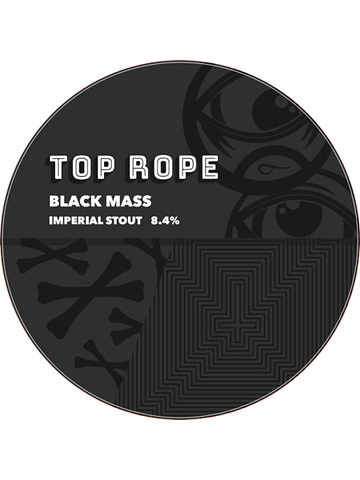 Black Mass - 8.4%
Black Mass
Top Rope
8.4% abv
Named after the powerful finisher of Aleister Black, this Imperial stout is everything you want. Big and dark with roasty and coffee notes are balanced by a subtle dark fruit notes for a smooth drinking stout to warm you up.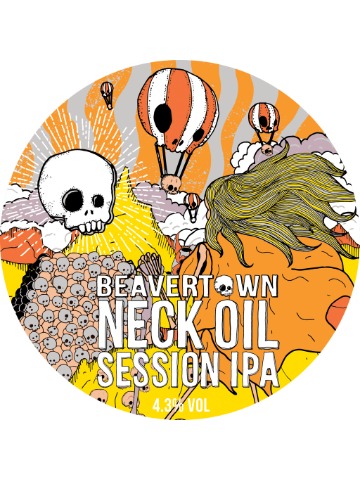 Neck Oil - 4.3%
Neck Oil
Beavertown
4.3% abv
We wanted to create a light, crisp, punchy, go to beer! A beer that you know you can pick up and appreciate or simply get it down ya neck. Extra pale base malts are used to keep it crisp and give the hops a great platform to dance on. Masses of hop additions during the whirlpool and a huge dose of dry hops make this a brilliantly 'easy' IPA.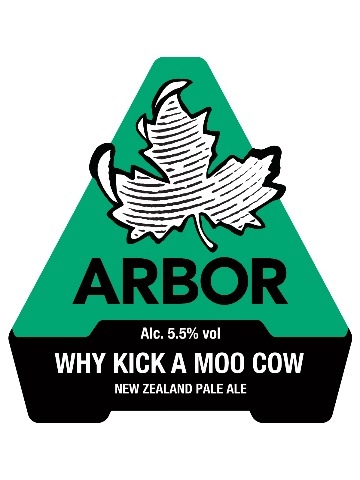 Why Kick a Moo Cow - 5.5%
Why Kick a Moo Cow
Arbor
5.5% abv
New Zealand pale ale brewed with a large quantity of Southern Cross and Rakau hops added in the copper and dry hopped with Pacific Gem and Pacific Jade.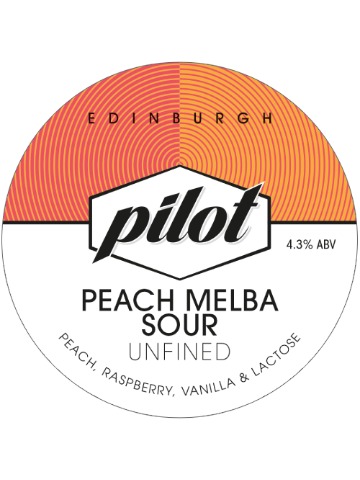 Peach Melba Sour - 4.3%
Peach Melba Sour
Pilot
4.3% abv
Peach and raspberry sour. A delicately balanced peach and raspberry sour with Madagascan vanilla and lactose.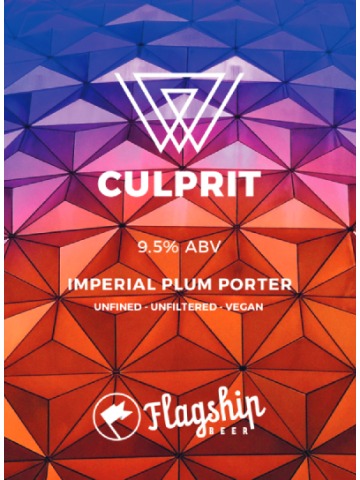 Culprit - 9.5%
Culprit
Flagship
9.5% abv
Imperial plum porter, deceptively light-bodied with complex fruity tang and sweet malts.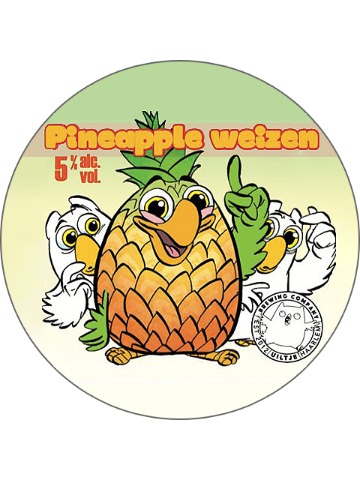 Pineapple Weizen - 5%
Pineapple Weizen
Het Uiltje
5% abv
This amazing pineapple infused Weizen gives you tropical goosebumps while drinking it. The tropical flavors in combination with the strong and somewhat sour flavours make Piewee the Pineapple Weizen something you must try! Besides it's fruitiness, its quite hazy as well, a tropical surprise indeed!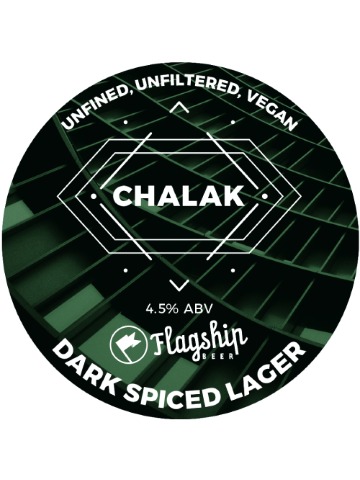 Chalak - 4.5%
Chalak
Flagship
4.5% abv
Dark spiced malted lager with fennel, cloves and pepper.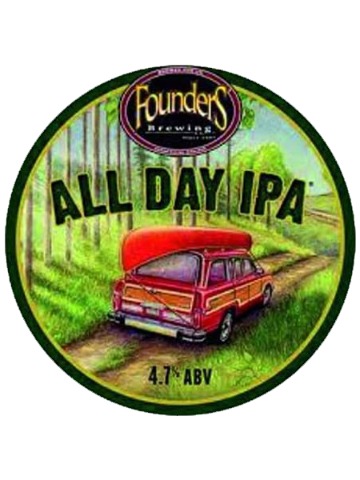 All Day IPA - 4.7%
All Day IPA
Founders
4.7% abv
Satisfies your tastes while keeping your senses sharp. Brewed with a complex array of ingredients. Balanced for optimal aromatics and a clean finish.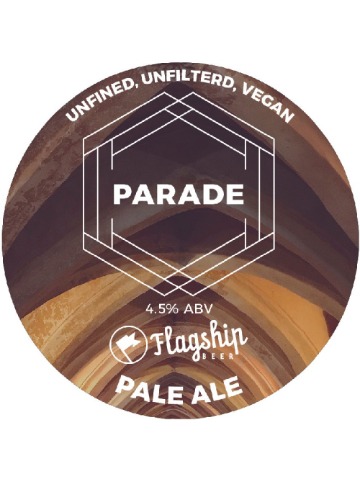 Parade - 4.5%
Parade
Flagship
4.5% abv
Assertive grapefruity hopping.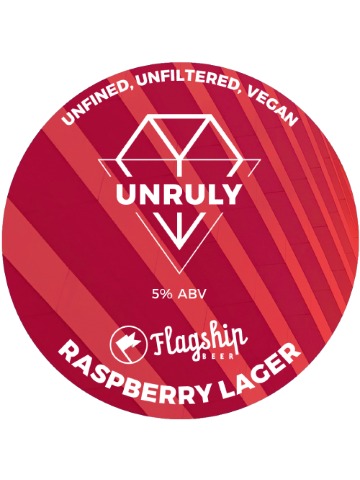 Unruly - 5%
Unruly
Flagship
5% abv
Gently tangy raspberry lager, refreshing and light-bodied with LOTS of juiciness.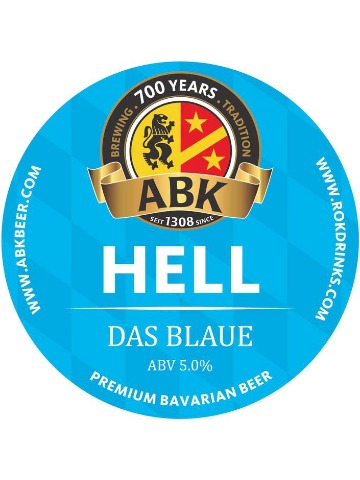 Hell - 5%
Hell
ABK
5% abv
Lightly golden Helles lager with a bubbly, medium white head that steadily shrinks to a thin foamy lace, the aroma is soft and sweet with grain and very flowery hops.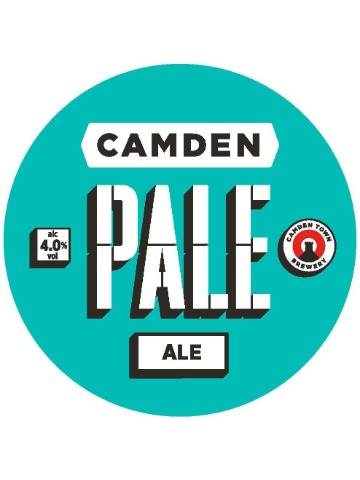 Pale Ale - 4%
Pale Ale
Camden Town
4% abv
Like the Queen wearing dirty sneakers, it's traditionally British with a rock star twist of American hops, giving citrus and tropical fruit, a round body and a drink-me-faster bitterness.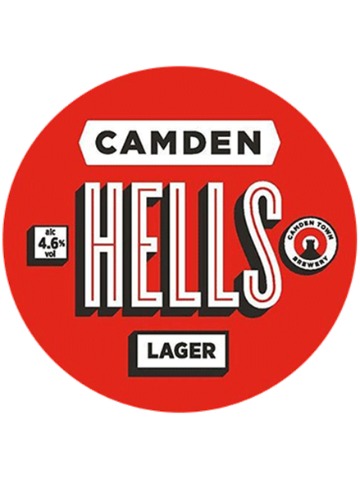 Hells - 4.6%
Hells
Camden Town
4.6% abv
Hells is the lovechild of our two favourite German beer styles - Helles and Pilsner. Clean, crisp and dry, it's the beer we always wanted to drink and the reason we started our brewery. We hope you agree.
Ciders & Perries available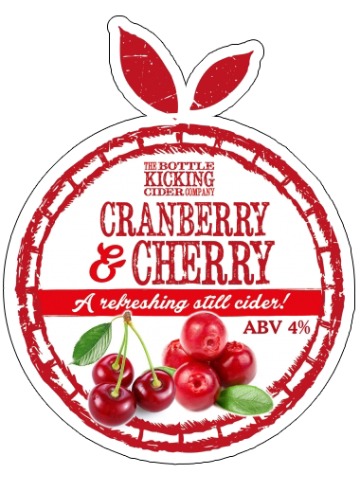 Cranberry & Cherry - 4%
Cranberry & Cherry
Bottle Kicking
4% abv
A refreshing still cider with cranberry and cherry.
This beer board is powered by Real Ale Finder. To get real time notifications from this pub download our consumer app.