The Ship & Mitre

Liverpool, L2 2JH
The Ship & Mitre

Liverpool, L2 2JH
Cask beers available
Cask beers available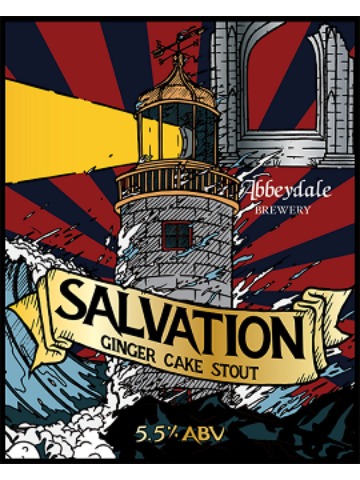 Salvation - Ginger Cake Stout - 5.5%
Salvation - Ginger Cake Stout
Abbeydale
5.5% abv
Each iteration of our dark and brooding stouts and porters series takes inspiration from some of our favourite flavours.This version is our take on a sticky, spicy ginger cake, full bodied yet fragrant with a tasty, lingering finish.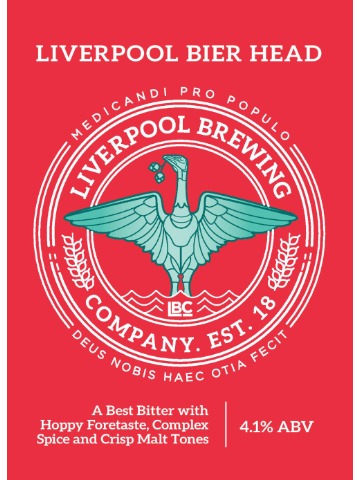 Bier Head - 4.1%
Bier Head
Liverpool
4.1% abv
A Best Bitter, sharp and hoppy to start, with crisp fruity hops and a rich spiced bitter finish.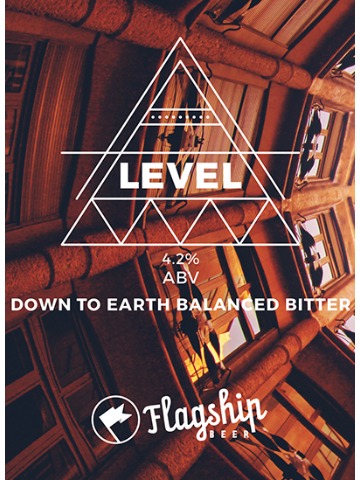 Level - 4.2%
Level
Flagship
4.2% abv
Down to earth balanced bitter with medium roasted notes, toffee and caramel, soft fruitiness.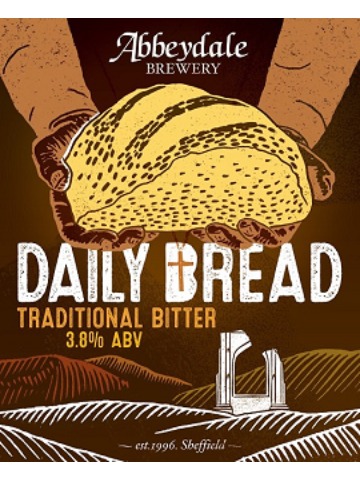 Daily Bread - 3.8%
Daily Bread
Abbeydale
3.8% abv
A classic copper coloured English bitter. Well-balanced, copper coloured beer with malty flavours and a smooth bitter finish. Subtle hop characteristics from traditional Fuggles hops.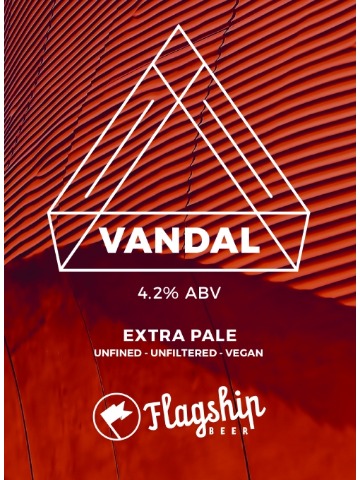 Vandal - 4.2%
Vandal
Flagship
4.2% abv
Gentle citrus hopping on an extra pale malt base.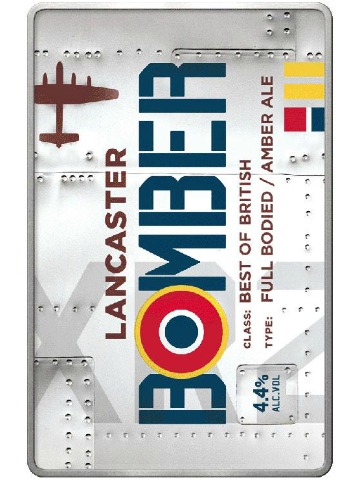 Lancaster Bomber - 4.4%
Lancaster Bomber
Marston's
4.4% abv
Chestnut in colour, Lancaster Bomber has a warming, full-flavoured moreish taste, with a hint of toffee and biscuit.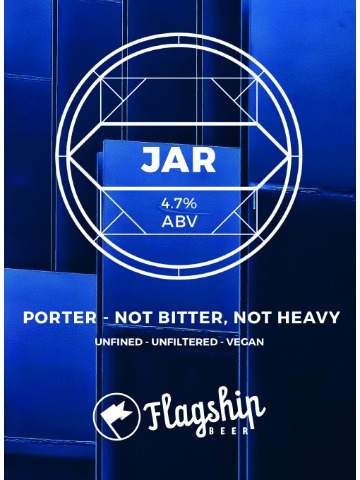 Jar - 4.7%
Jar
Flagship
4.7% abv
Warm, sweet, light bodied and roasted porter. Not bitter, not heavy.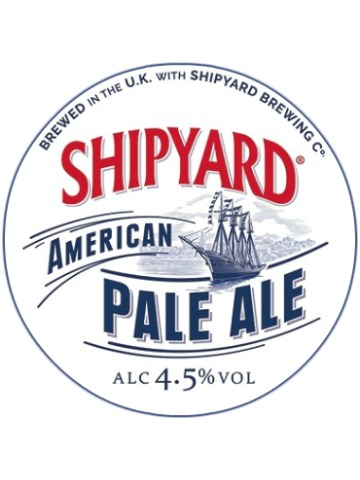 American Pale - 4.5%
American Pale
Shipyard
4.5% abv
An easy drinking, American style Pale Ale bursting with fruity citrus hop aroma and flavour. Dry hopped with 4x American hops Chinook, Cascade, Centennial and Columbus - Drop anchor for a spell and try a great tasting beer.
Craft Keg available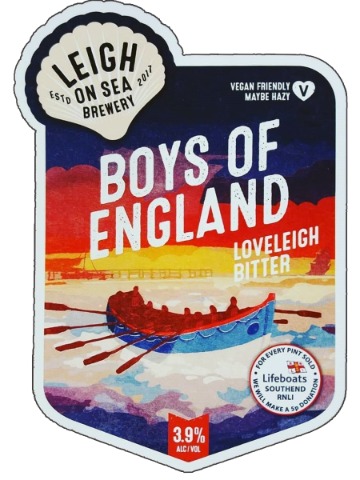 Boys of England - 3.9%
Boys of England
Leigh on Sea
3.9% abv
A refreshing classic English bitter with a perfect balance of hops and roasted malts.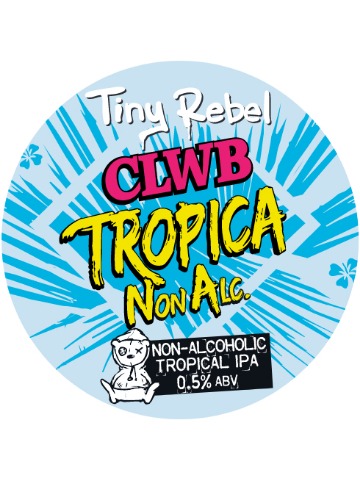 Clwb Tropica NA - 0.5%
Clwb Tropica NA
Tiny Rebel
0.5% abv
Our flagship Clwb Tropica with all it's beautiful peachy, pineappley, passionfruity and mangoy goodness, but allowing you to drink 10 pints and still drive home on the right side of the law.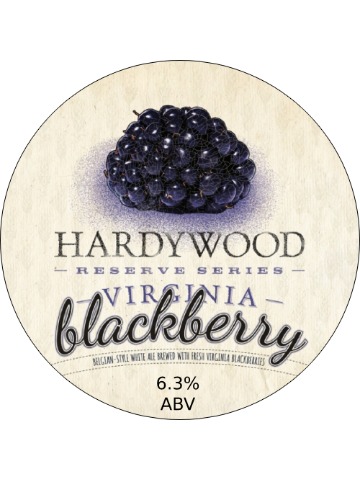 Virginia Blackberry - 6.3%
Virginia Blackberry
Hardywood
6.3% abv
Brewed with a touch of rye and a massive addition of ripe blackberries from Agriberry Farm in Hanover County, Virginia. Our Belgian-style White Ale is ruby-hued with a mild tartness, gentle body and a refreshing fruit finish.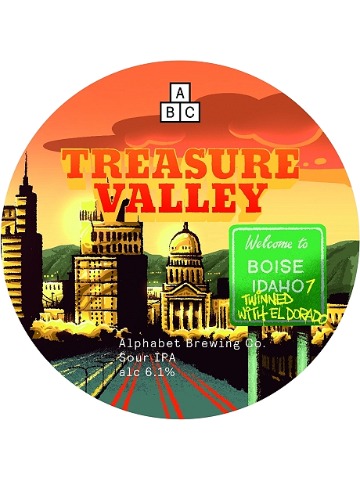 Treasure Valley - 6.1%
Treasure Valley
Alphabet
6.1% abv
Awaiting tastings notes from brewer.Sour IPA fermented with Voss Kveik yeast, and dry-hopped with an abundance of Citra, El Dorado and the powerfully pungent Idaho 7.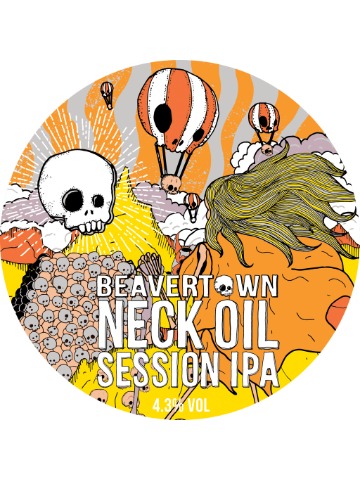 Neck Oil - 4.3%
Neck Oil
Beavertown
4.3% abv
We wanted to create a light, crisp, punchy, go to beer! A beer that you know you can pick up and appreciate or simply get it down ya neck. Extra pale base malts are used to keep it crisp and give the hops a great platform to dance on. Masses of hop additions during the whirlpool and a huge dose of dry hops make this a brilliantly 'easy' IPA.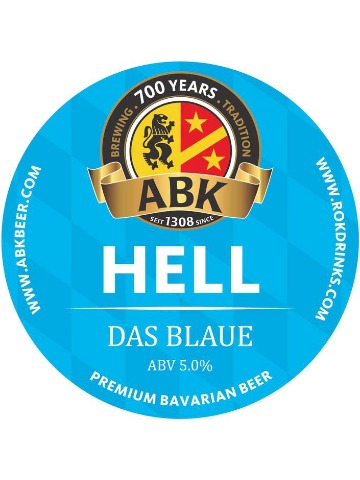 Hell - 5%
Hell
ABK
5% abv
Lightly golden Helles lager with a bubbly, medium white head that steadily shrinks to a thin foamy lace, the aroma is soft and sweet with grain and very flowery hops.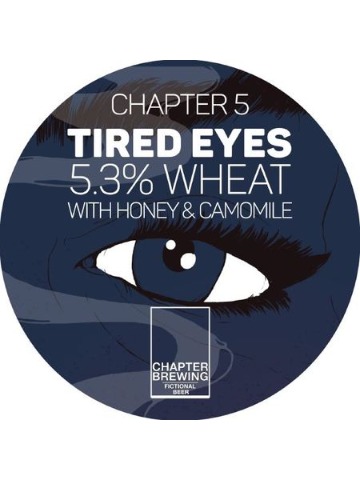 5. Tired Eyes - 5.3%
5. Tired Eyes
Chapter
5.3% abv
Luxurious honey and delicate camomile will soothe your Tired Eyes, will caress away the strain; this wheat beer will guide you down whichever route your current state of dormancy chooses.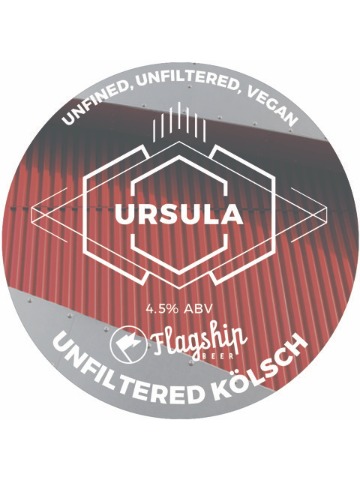 Ursula - 4.5%
Ursula
Flagship
4.5% abv
Clean and crisp Kolsch-style beer.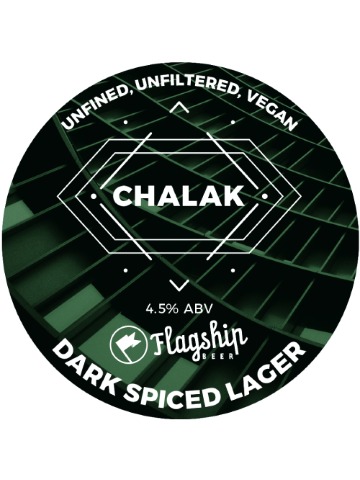 Chalak - 4.5%
Chalak
Flagship
4.5% abv
Dark spiced malted lager with fennel, cloves and pepper.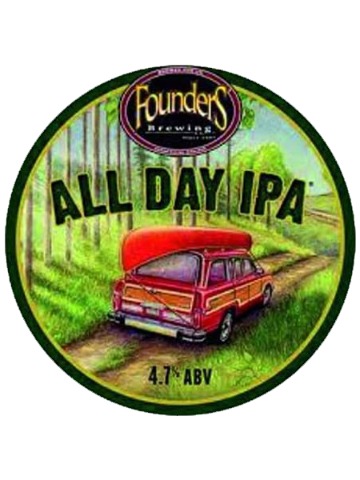 All Day IPA - 4.7%
All Day IPA
Founders
4.7% abv
Satisfies your tastes while keeping your senses sharp. Brewed with a complex array of ingredients. Balanced for optimal aromatics and a clean finish.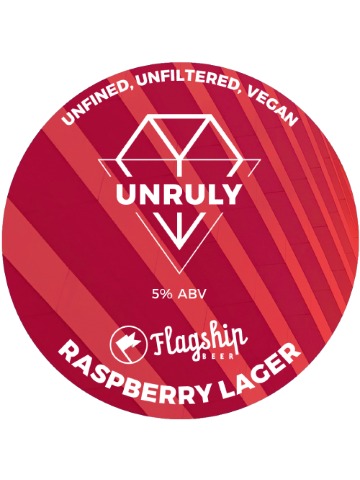 Unruly - 5%
Unruly
Flagship
5% abv
Gently tangy raspberry lager, refreshing and light-bodied with LOTS of juiciness.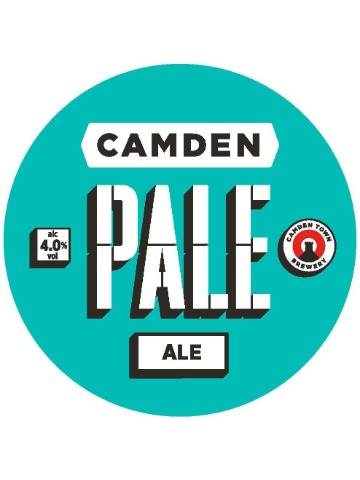 Pale Ale - 4%
Pale Ale
Camden Town
4% abv
Like the Queen wearing dirty sneakers, it's traditionally British with a rock star twist of American hops, giving citrus and tropical fruit, a round body and a drink-me-faster bitterness.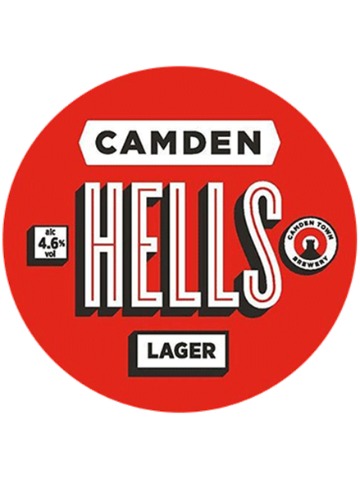 Hells - 4.6%
Hells
Camden Town
4.6% abv
Hells is the lovechild of our two favourite German beer styles - Helles and Pilsner. Clean, crisp and dry, it's the beer we always wanted to drink and the reason we started our brewery. We hope you agree.
Ciders & Perries available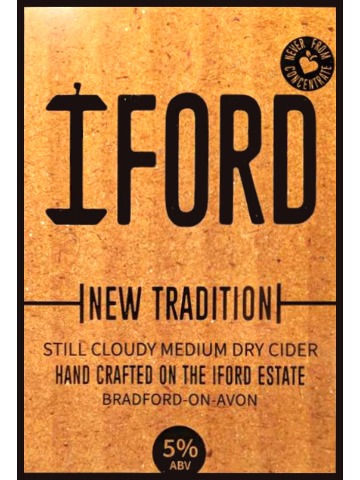 New Tradition - 5%
New Tradition
Iford
5% abv
Still, traditional medium-dry cider. It's all about the apples in this traditional cider crafted for the modern-day: well-rounded, with toffee-apple notes and the irresistible taste of a West Country Orchard.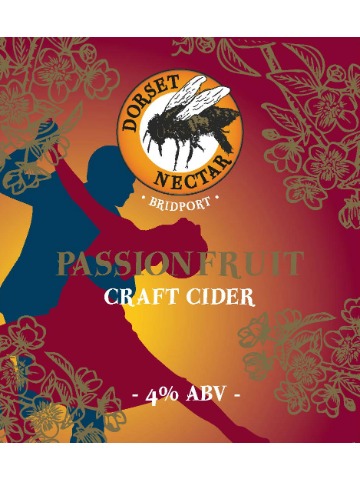 Passion Fruit Cider - 4%
Passion Fruit Cider
Dorset Nectar
4% abv
Sweet, light, fruity refreshing and delicious, our craft artisan cider masterfully blended with a touch of passion fruit.
Coming Soon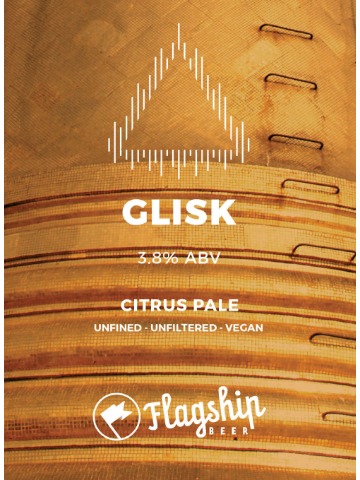 Glisk - 3.8%
Glisk
Flagship
3.8% abv
Pale ale with lots of citrus from orange and classic US hops.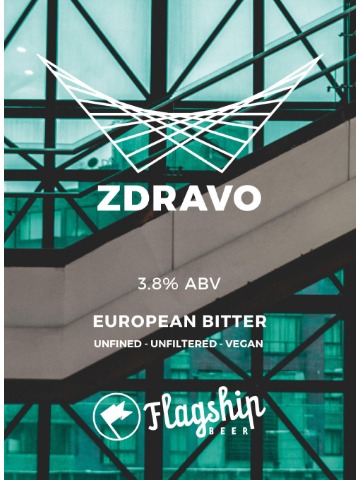 Zdravo - 3.8%
Zdravo
Flagship
3.8% abv
European Pale with Slovenian Dragon hops versus spicy rye.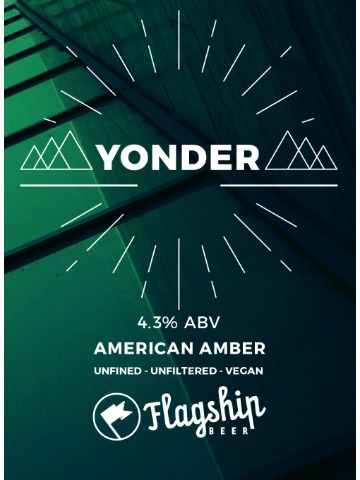 Yonder - 4.3%
Yonder
Flagship
4.3% abv
American amber, assertively hopped with Centennial versus red and crystal malts.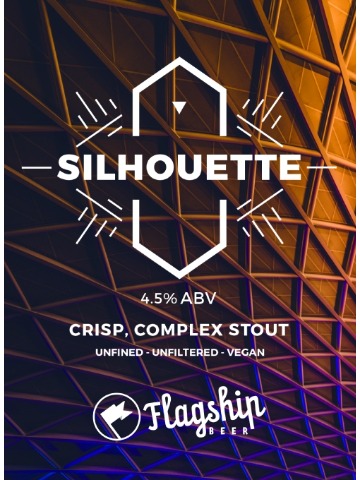 Silhouette - 4.5%
Silhouette
Flagship
4.5% abv
A crisp, dry Irish stout with plenty of roasted, toasted richness.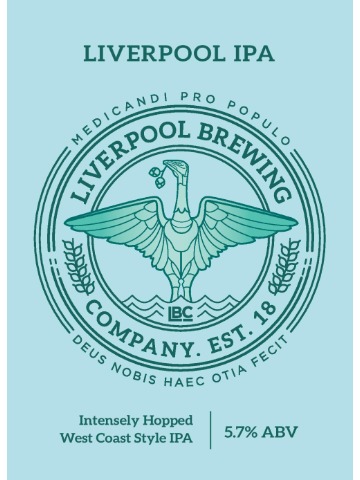 Liverpool IPA - 5.7%
Liverpool IPA
Liverpool
5.7% abv
Intensely hopped West Coast style IPA featuring Ekuanot hops.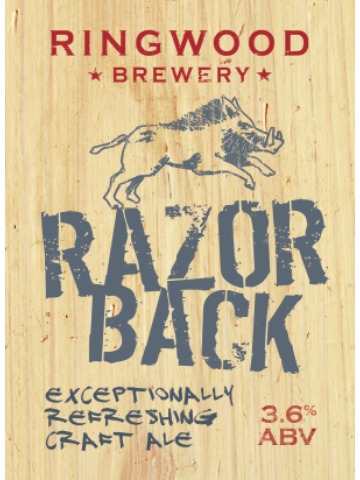 Razor Back - 3.8%
Razor Back
Ringwood
3.8% abv
An ideal balance of hoppy hapiness and citrus flavour, our classic Razorback is plenty refreshing to hit the spot.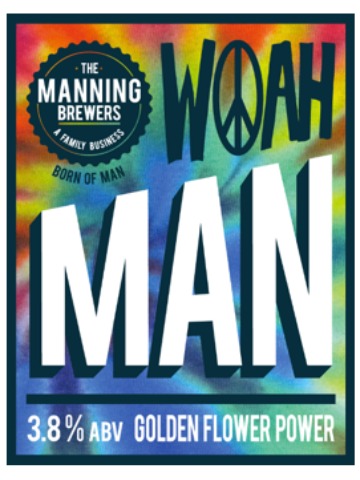 Woah Man - 3.8%
Woah Man
Manning
3.8% abv
A uniquely clean drinking golden pale ale with an uplifting floral aroma. A favourite and flavoursome session beer.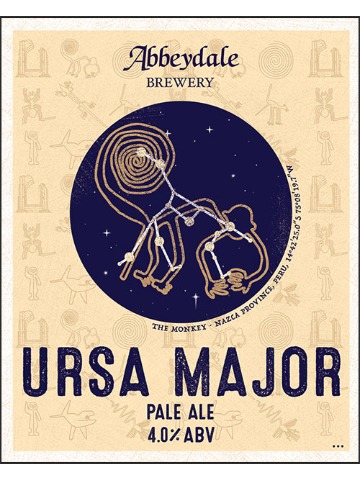 Ursa Major - 4%
Ursa Major
Abbeydale
4% abv
Lovely pale ale hopped with El Dorado, Summit and Columbus hops. Expect tropical fruit flavours coupled with citrus notes.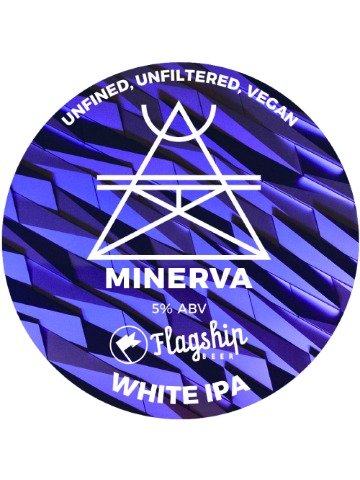 Minerva - 5% (keg)
Minerva (keg)
Flagship
5% abv
White IPA with big Simcoe and Amarillo hoppiness and a soft, citrus wheat.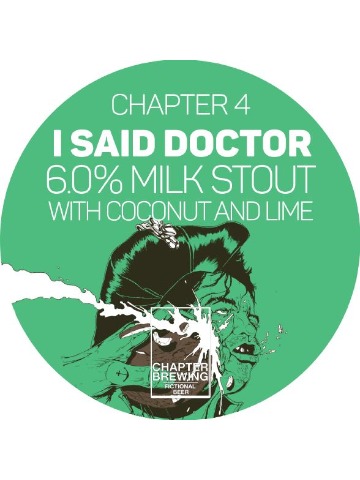 4. I Said Doctor - 6% (keg)
4. I Said Doctor (keg)
Chapter
6% abv
A luscious, vivacious, milk stout with flakes of hand toasted coconut wafting throughout and the bite and sharpness of lime zest cutting through the sweetness at the end.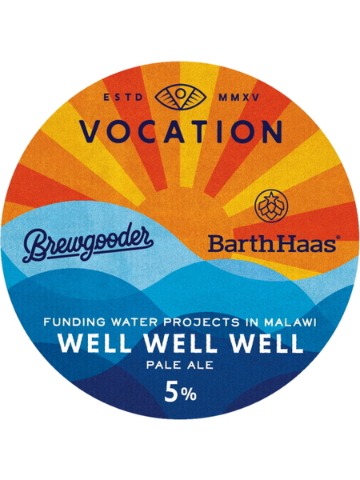 Well Well Well - 5% (keg)
Well Well Well (keg)
Vocation
5% abv
Pale ale brewed with Sabro, Cashmere and Citra hops. Our contribution to the Brewgooder 2020 Global Gathering. For every keg and cask sold, £10 will go towards bringing fresh drinking water to the people of Malawi. Collaboration with Barth-Haas Group.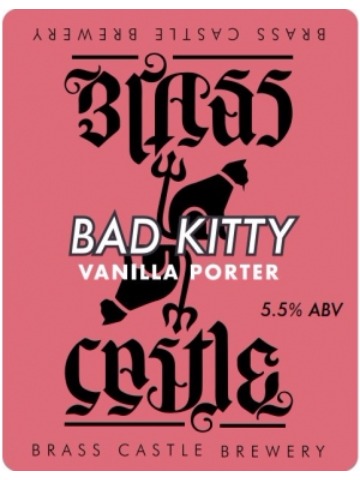 Bad Kitty - 5.5% (keg)
Bad Kitty (keg)
Brass Castle
5.5% abv
A chewy chocolate-vanilla dream of a porter.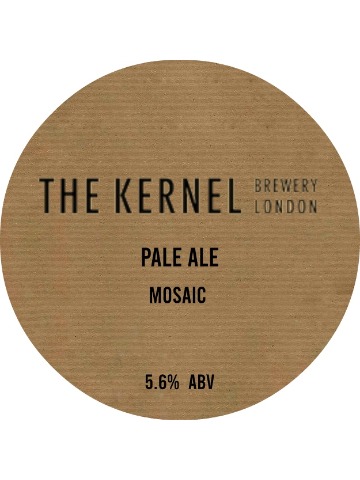 Pale Ale - Mosaic - 5.6% (keg)
Pale Ale - Mosaic (keg)
Kernel
5.6% abv
The core of Kernel's range – a pale ale with an ever changing hop bill. This beer changes batch to batch but it is consistently flavourful and excellent. This version features Mosaic hops.
This beer board is powered by Real Ale Finder. To get real time notifications from this pub download our consumer app.