The Hourglass Micropub

New Milton, BH25 6JU
The Hourglass Micropub

New Milton, BH25 6JU
Cask beers available
Cask beers available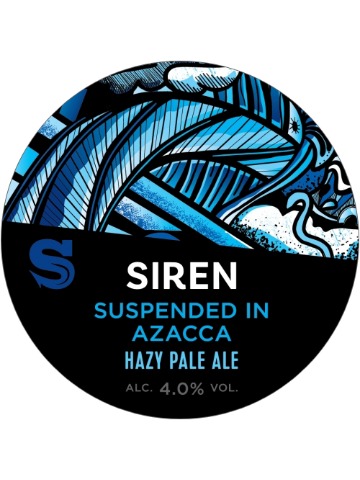 Suspended In Azacca - 4%
Suspended In Azacca
Siren Craft
4% abv
Hazy pale ale. Classic aromas of tropical fruits, citrus and a hint of pine continue when drinking with dried mango, pineapple and tangerine flavours. A smooth mouthfeel rounds out a crushable brew with the flavours of an IPA but the sensibilities of a sessionable pale ale.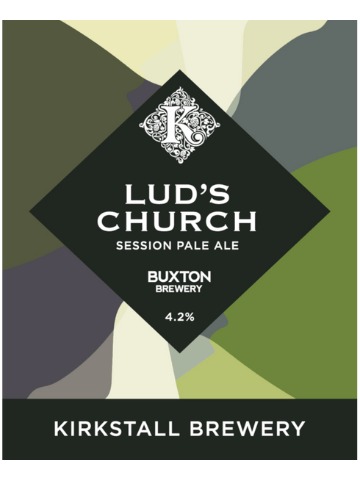 Lud's Church - 4.2%
Lud's Church
Kirkstall
4.2% abv
This beer is a refreshing, easy-drinking session pale hopped with Centennial, Citra and Eureka. Collaboration with Buxton Brewery.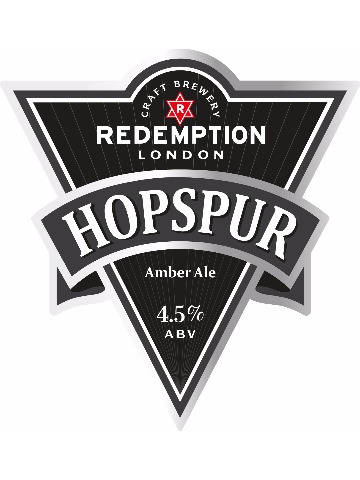 Hopspur - 4.5%
Hopspur
Redemption
4.5% abv
Amber Ale with some citrus fruit aromas, chewy biscuity malt flavours, slight sticky sweetness and grapefruit piney hop flavours. Well balanced with hop flavours to the fore and an easy bitter finish.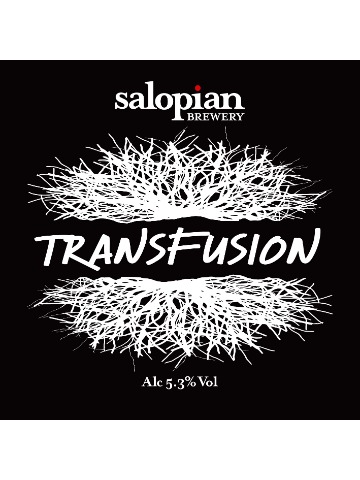 Transfusion - 5.3%
Transfusion
Salopian
5.3% abv
Its flavour is as deep as the night with a beautiful pulsating cerise eye. Blood oranges pump through the candied malt body with cranberry and pomegranate engulfing the veins, descending subtly to dryness like walking bare foot in the sun.
Craft Keg available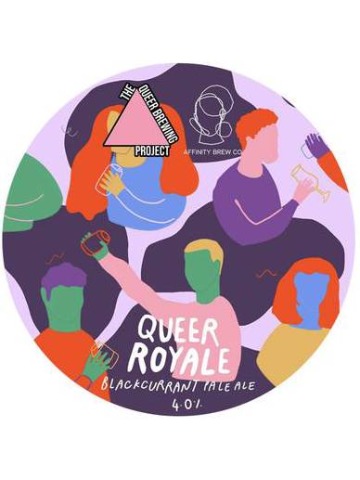 Queer Royale - 4%
Queer Royale
Queer
4% abv
A blackcurrant pale ale. With shed-loads of blackcurrants in both the kettle and fermenter, and fermented on Champagne yeast, this spritzy beer is going to be a smashable summer hit.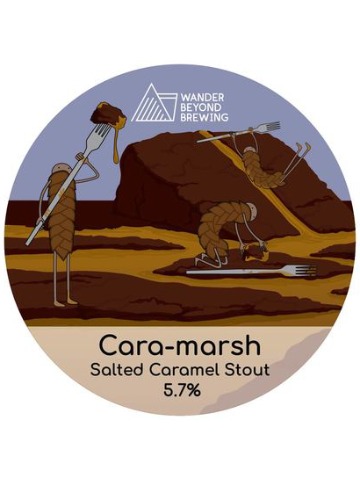 Cara-marsh - 5.7%
Cara-marsh
Wander Beyond
5.7% abv
A mid-strength salted caramel stout. We fermented a malty stout with our house strain before adding salted caramel and sea salt post-fermentation. Cara-marsh is sweet and indulgent as well as being drinkable and smooth.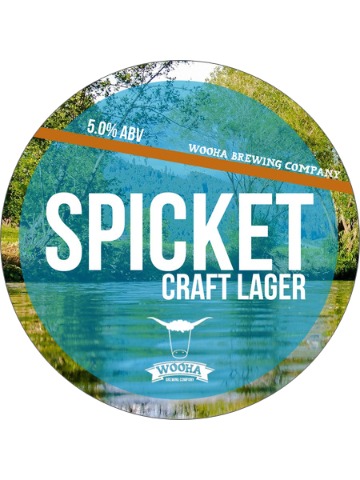 Spicket - 5%
Spicket
Wooha
5% abv
A bright, hoppy craft lager made to our German brewer's hometown recipe, get ready for a lot of hops.
Hibiscus Table Sour - 3.9%
Hibiscus Table Sour
Chorlton
3.9% abv
Bright pink small beer brewed with wheat and rye malts, and steeped with large quantities of hibiscus.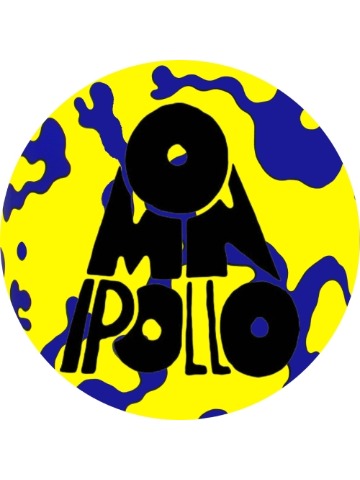 Niki - 5.5%
Niki
Omnipollo
5.5% abv
This pale is an attempt at finding the perfect balance between the hoppiness of an IPA and the drinkability of a pale ale. Resting at 5.5 % abv and meditatively hopped with our single most favorite hop - Citra.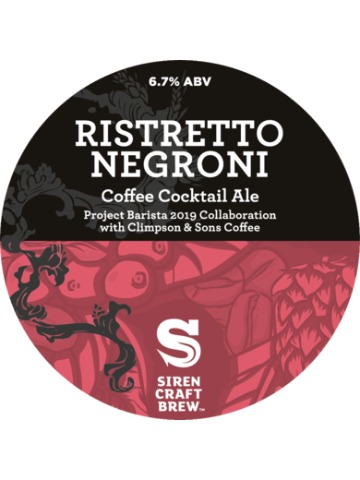 Ristretto Negroni - 6.7%
Ristretto Negroni
Siren Craft
6.7% abv
The classic Negroni is our founder Darron's favourite cocktail and this is our tribute to it. Starting with a Brut IPA base, we've used liquorice root in the boil to bring a sweet mouthfeel. A hop profile of Summit, Mandarina, Idaho 7, Amarillo and Columbus bring the required bitterness and orange notes with Hibiscus flowers providing the colour. Redcurrant, fresh orange juice and orange zest add freshness and bite, with juniper, coriander rounding out the cocktail character. The Rwandan Vunga coffee was sourced by Climpson & Sons, adding black tea and orange notes.
Ciders & Perries available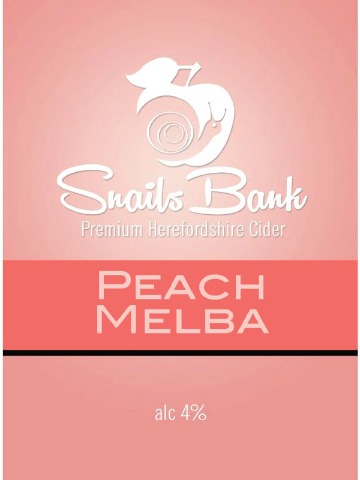 Peach Melba - 4%
Peach Melba
Snails Bank
4% abv
Succulent peach, juicy apple, zingy raspberry.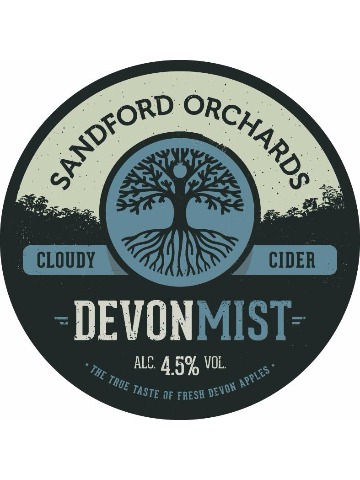 Devon Mist - 4.5%
Devon Mist
Sandford
4.5% abv
Made with plenty of scrumpy soul. Not every cloudy cider has to be a challenge, Devon Mist is a gentle joy. Rich autumnal fruit with a perceptible sparkle and satisfying finish.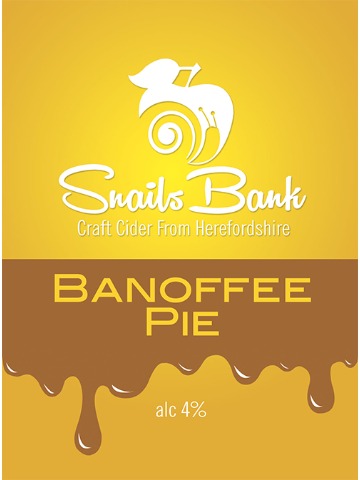 Banoffee Pie - 4%
Banoffee Pie
Snails Bank
4% abv
Apple cider rippled through with luscious toffee, sweet banana and vanilla.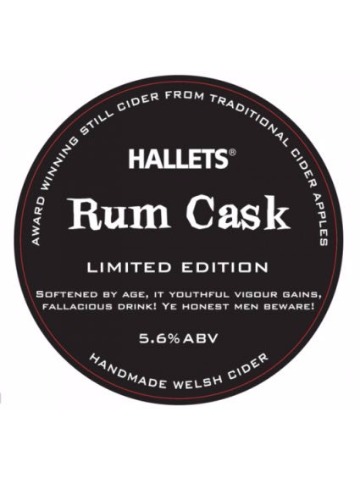 Rum Cask - 5.6%
Rum Cask
Hallets
5.6% abv
Limited Edition: Finished in rum casks then further blended and matured to give a subtle flavour profile.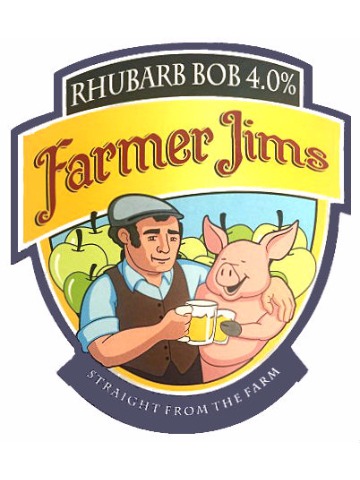 Rhubarb Bob - 4%
Rhubarb Bob
Farmer Jims
4% abv
This gorgeous coloured cider is one of the most popular and different sweet ciders you can get – medium tangy rhubarb blended with a gentle vanilla sweetness. Like a liquid version of rhubarb crumble and ice cream.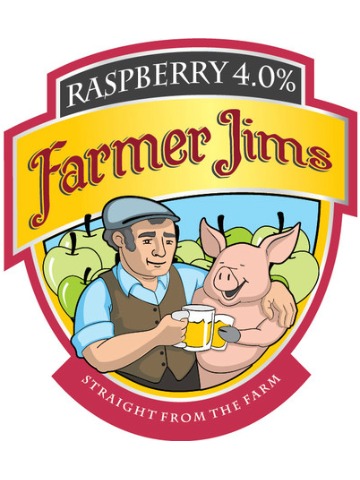 Raspberry - 4%
Raspberry
Farmer Jims
4% abv
Light juicy cider with crisp raspberry juice.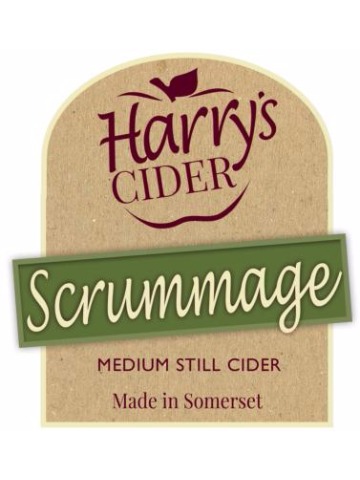 Scrummage - 6.2%
Scrummage
Harry's
6.2% abv
A golden medium cider, with a well balanced fruity flavour. An easy drinking smooth cider that keeps you coming back for more.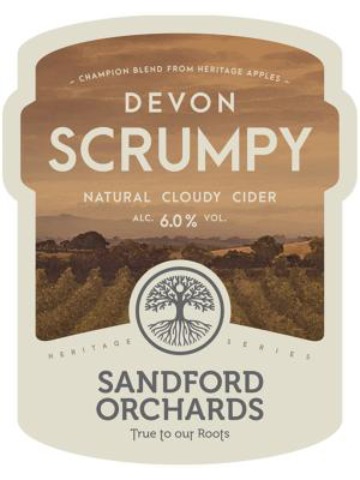 Devon Scrumpy - 6%
Devon Scrumpy
Sandford
6% abv
A champion scrumpy that is a well-rounded, still, medium cider. Blended to show off our fruits natural depth and character, Devon Scrumpy is the perfect balance of tradition and innovation.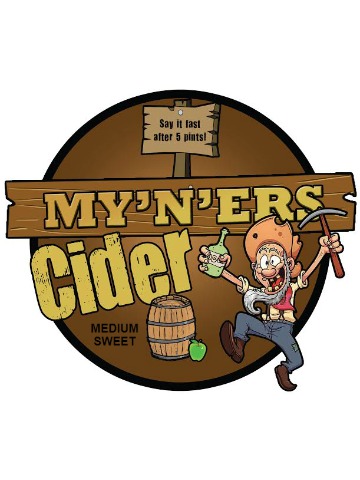 Medium-Sweet - 6.5%
Medium-Sweet
My'N'Ers
6.5% abv
Traditional Farmhouse cider made from a blend of Hampshire-grown eating apples and Somerset cider apples.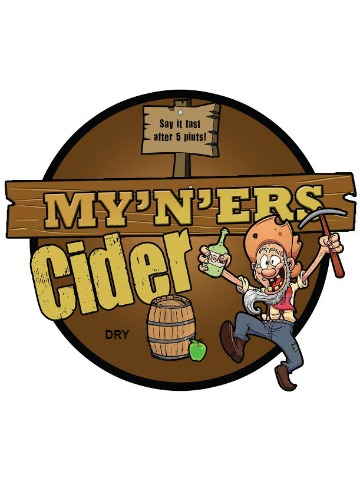 Dry - 6.5%
Dry
My'N'Ers
6.5% abv
Traditional Farmhouse cider made from a blend of Hampshire-grown eating apples and Somerset cider apples.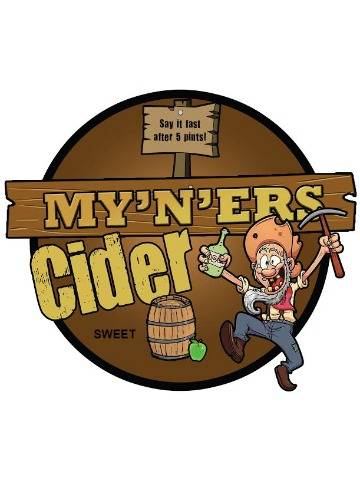 Sweet - 6.5%
Sweet
My'N'Ers
6.5% abv
Traditional Farmhouse cider made from a blend of Hampshire-grown eating apples and Somerset cider apples.
Coming Soon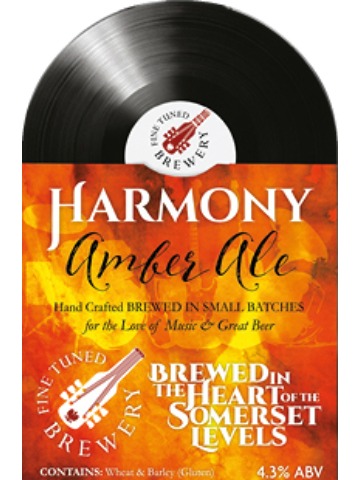 Harmony - 4.3%
Harmony
Fine Tuned
4.3% abv
Amber ale, sweet from the malts with a very subtle hoppy flavour. Very well balanced.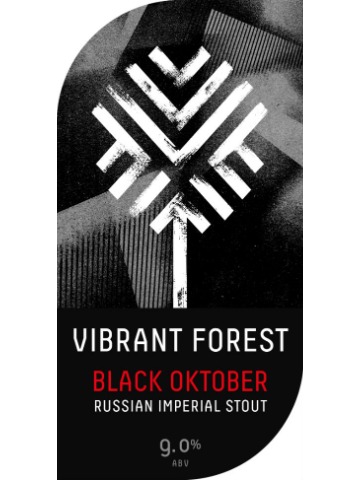 Black Oktober - 9% (keg)
Black Oktober (keg)
Vibrant Forest
9% abv
This dark beer is a complex and thick wash of deep flavours. Roasted espresso, dark chocolate, thick molasses, treacle, wood. An unholy bitterness remains long after drinking. This beer is to be taken very seriously.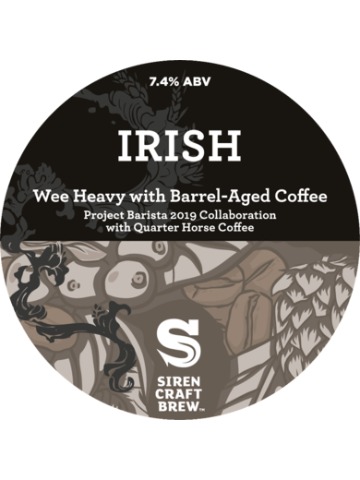 Irish - 7.4% (keg)
Irish (keg)
Siren Craft
7.4% abv
Inspired by the concept of an Irish coffee, we wanted something that was boozy, warming and comforting. We started by bourbon barrel-ageing Brazilian coffee beans, which Quarter Horse Coffee lightly roasted to retain the bourbon flavours and aromas. The coffee joins a Wee Heavy brew that uses Edinburgh Scotch Ale yeast. With added Heather Honey for sweetness, the result is a quintessentially British brew with an aroma of fruit and delicious yeast esters.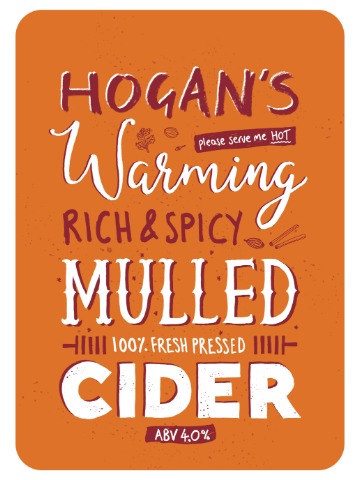 Mulled Cider - 4%
Mulled Cider
Hogan's
4% abv
The authentic taste of the English orchard expertly blended with exotic spices to give you the perfect autumn and winter warmer. Fermented from 100% fresh pressed English apples and blended with coriander, nutmeg, ginger, cinnamon, caraway, cloves, allspice, cardamom.
This beer board is powered by Real Ale Finder. To get real time notifications from this pub download our consumer app.