The Harp

Covent Garden, WC2N 4HS
The Harp

Covent Garden, WC2N 4HS
Cask beers available
Cask beers available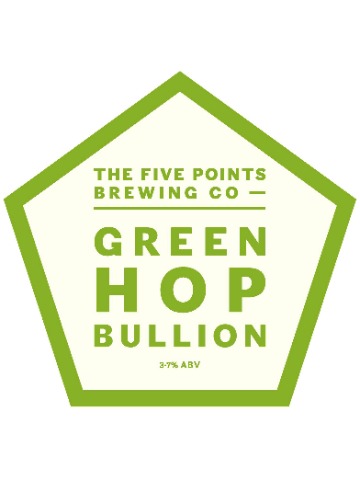 Green Hop Bullion - 3.7%
Green Hop Bullion
Five Points
3.7% abv
Easy-drinking English Bitter with fresh Bullion hops, giving zesty, spicy notes with subtle blackcurrant flavours.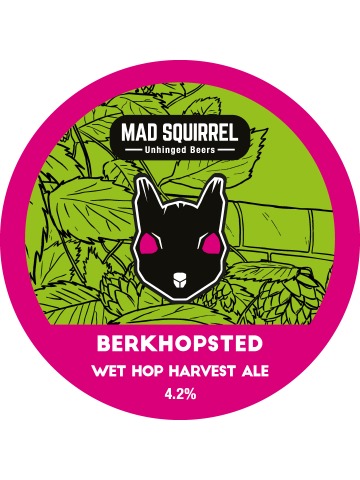 Berkhopstead - 4.2%
Berkhopstead
Mad Squirrel
4.2% abv
Berkhopsted is our annually released wet hop harvest ale made with hops grown and picked from our Berkhamsted Tap & Bottleshop Garden. Deep golden colour with a complex herbal and grassy flavour It is a truly local beer from plant to pint.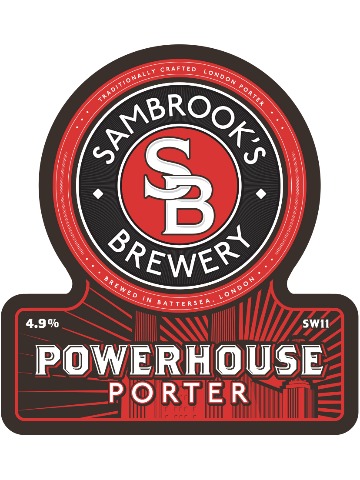 Powerhouse Porter - 4.9%
Powerhouse Porter
Sambrook's
4.9% abv
London was famed for its porters at the turn of the 20th century and this is our modern take on this very London beer style. Brewed with lots of chocolate malt to give a more rounded finish and lighter colour to traditional porters, this beer is moreish with dark chocolate, toasted malts and treacle flavours.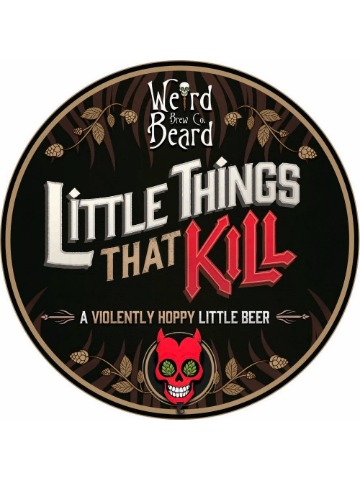 Little Things That Kill - 3.9%
Little Things That Kill
Weird Beard
3.9% abv
With a low ABV beer it is difficult to smack you over the head with hops, however we have thought of a way around this…Little Things that Kill will sneak round behind you, cut your hamstrings, then when you are on the ground, smack you over the head with hops. This beer will have the same malt and body each time, but the hops will change depending on the whim of the brewers.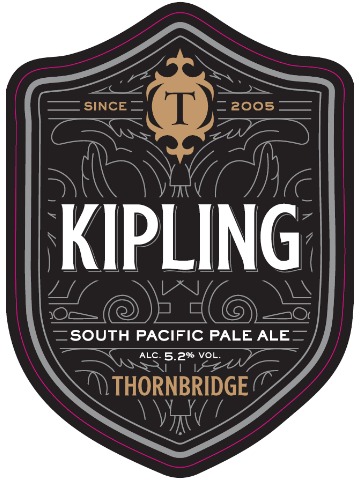 Kipling - 5.2%
Kipling
Thornbridge
5.2% abv
Golden blonde beer with an exquisite passionfruit, gooseberry and mango aroma. An initial sweetness and full body are balanced by a lasting grapefruit-like bitter finish.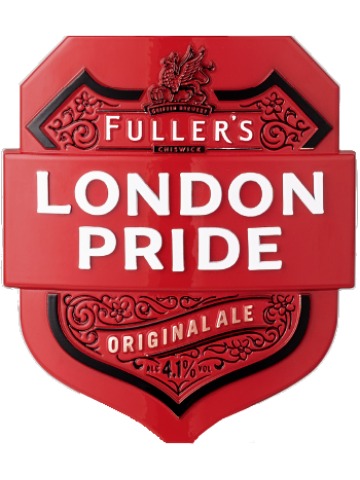 London Pride - 4.1%
London Pride
Fuller's
4.1% abv
A rich, smooth and wonderfully balanced beer, its distinctive malty base is complemented by a well-developed hop character, from adding Target, Challenger and Northdown varieties to the brew.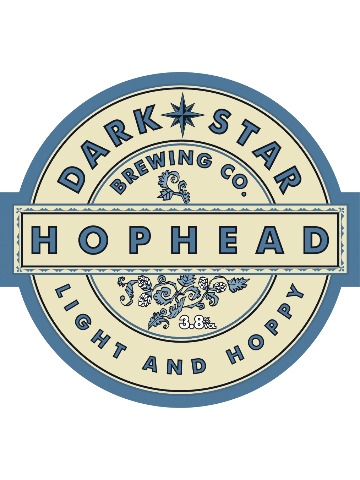 Hophead - 3.8%
Hophead
Dark Star
3.8% abv
An extremely clean-drinking pale golden ale with a strong floral aroma and elderflower notes from the Cascade hops.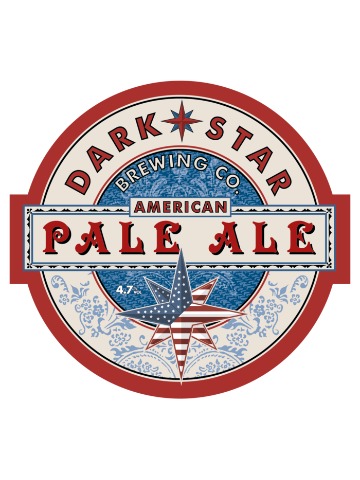 American Pale Ale - 4.7%
American Pale Ale
Dark Star
4.7% abv
The yeast strain used for the brewing of this American style pale ale is specially imported from the USA, along with Cascade, Centennial and Chinook hops. The low colour Maris Otter malt provides a perfect light colour and dryness to complement the crisp taste and full aroma of the hops. SERIOUSLY FULL OF HOPS.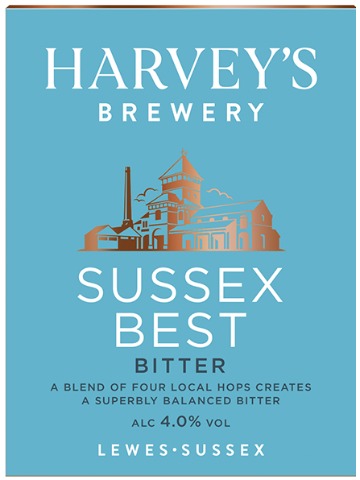 Sussex Best - 4%
Sussex Best
Harvey's
4% abv
Finest Maris Otter malted barley is supplemented with a dash of Crystal malt for balance. Our hops are a blend of four different local varieties, to give a distinctive hoppy finish.
Craft Keg available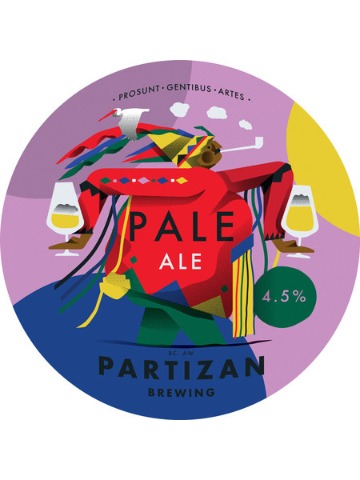 Pale Ale - 4.5%
Pale Ale
Partizan
4.5% abv
Gold in colour with a medium body. Aromas of fresh citrus fruit and flora. Ripe grapefruit, pine, resin with a woody bitter finish.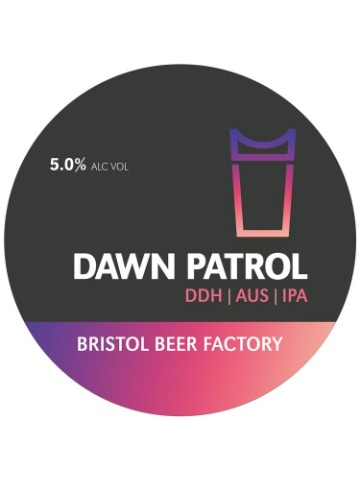 Dawn Patrol - 5%
Dawn Patrol
Bristol Beer Factory
5% abv
Australia bringing the hop goodness at IPA strength. Dawn Patrol showcases three of the biggest and best Aus has to offer; Melba, Ella and Galaxy bringing a super clean passionfruit and tropical vibe with a slight spice and bitterness to round off.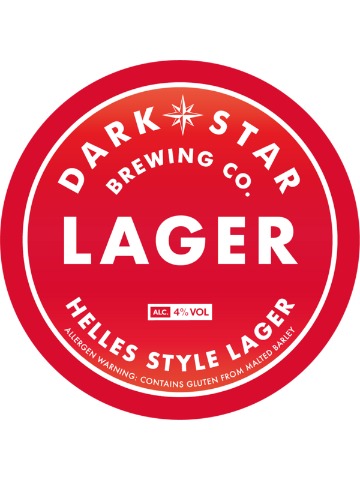 Lager - 4%
Lager
Dark Star
4% abv
Made with German lager malt, this low bitterness, clean and crisp lager is brewed using Polaris hops for bittering and Hallertau Mittelfruh hops for aroma.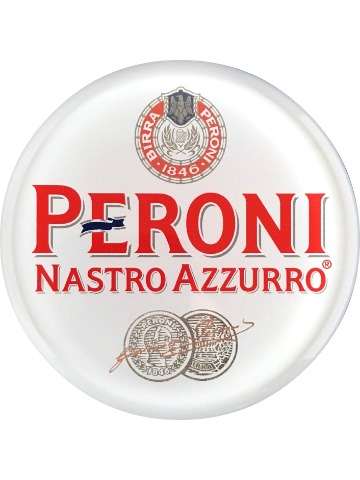 Peroni Nastro Azzurro - 5.1%
Peroni Nastro Azzurro
Birra Peroni
5.1% abv
Since 1963 Peroni Nastro Azzurro has been created by Italians with craftsmanship, passion and flair to offer a delicate balance of bitterness and citrus aromatic notes with a surprisingly quick and dry finish.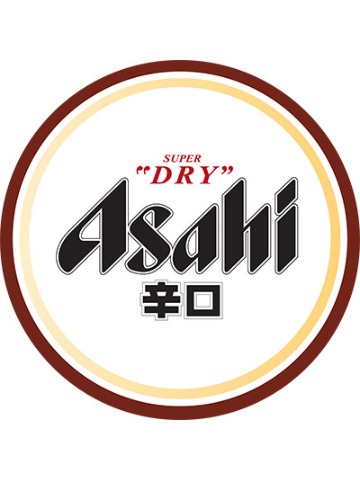 Asahi Super Dry - 5%
Asahi Super Dry
Asahi
5% abv
The first Asahi Super Dry is formulated, and its KARAKUCHI taste changes product trends in Japan's beer industry. Dry hopping gives Asahi Super Dry a moderate balanced bitterness and a crisp, clean finish.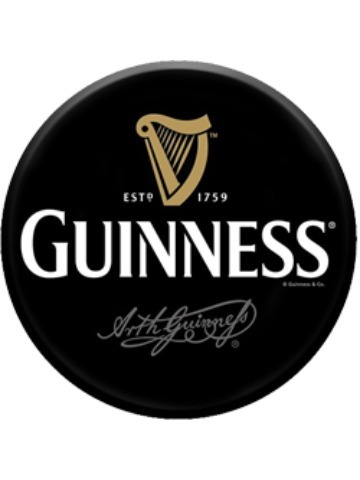 Guinness - 4.1%
Guinness
Guinness
4.1% abv
Unmistakeably GUINNESS, from the first velvet sip to the last, lingering drop. And every deep-dark satisfying mouthful in between.
Ciders & Perries available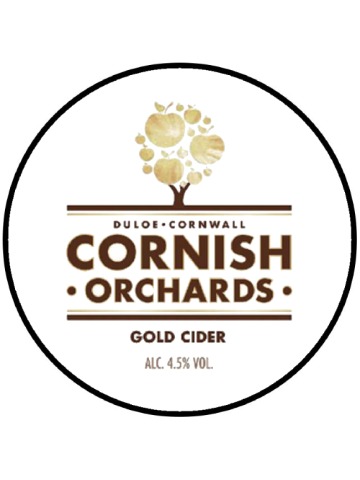 Gold Cider - 4.5%
Gold Cider
Cornish Orchards
4.5% abv
This immensely refreshing cider has a light, champagne sparkle,with fruity apple tones and a long dry finish. The creative blend of bittersweet and dessert apples impart this classic cider with body and crispness.
Coming Soon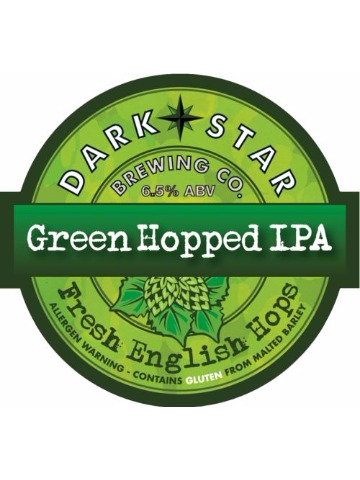 Green Hopped IPA - 6.5%
Green Hopped IPA
Dark Star
6.5% abv
An already full flavoured IPA, made with the very aromatic Simcoe hops is then made even bigger by using fresh 'green' Target hops infused into the slowly conditioning beer. Designed for those who like their hops as an extreme sport!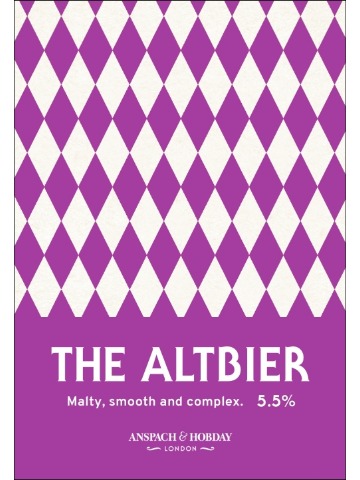 The Altbier - 5.5%
The Altbier
Anspach & Hobday
5.5% abv
Essentially the German equivalent of a best bitter. Clean, smooth and complex.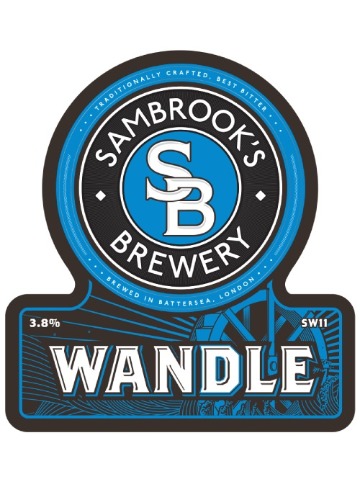 Wandle - 3.8%
Wandle
Sambrook's
3.8% abv
This quaffable best bitter is a golden sunset colour, with floral hints of lemon and subtle spice in the aroma, leading to gentle English hop flavours and a refreshing, zesty character.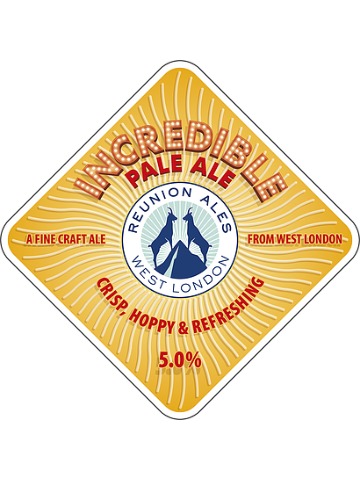 Incredible - 5%
Incredible
Reunion
5% abv
Described by some as naughty, it takes time and will-power to force this many hops into the Copper. Dry hopped as it conditions for extra oomph, a beautiful copper-straw colour with a herbaceous and fruity nose. The flavour is intense and lasting.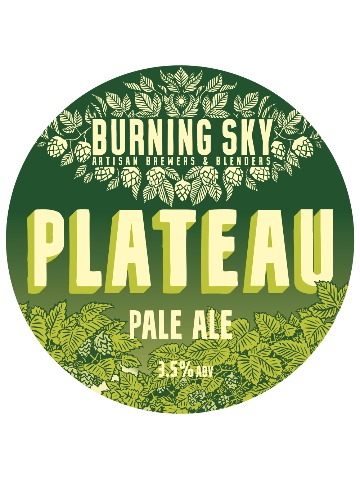 Plateau - 3.5%
Plateau
Burning Sky
3.5% abv
Pale gold in colour, with a crisp malt edge and sharp bitterness. Plateau has been hopped at different stages of the brew, with a big mix of US and NZ hops to satisfy the discerning drinker. Full in flavour, zesty, refreshing and low in alcohol, this beer will have you returning to the bar for another.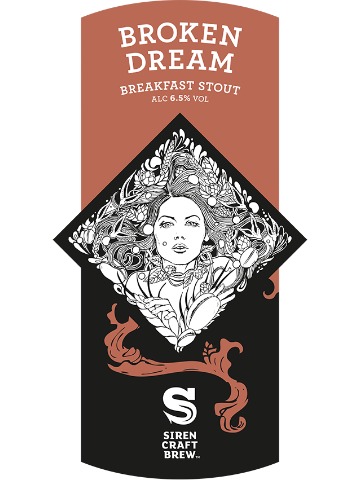 Broken Dream - 6.5%
Broken Dream
Siren
6.5% abv
A Breakfast Stout with a gentle touch of smoke, chocolate and coffee. Broken Dream is deep and complex. She lurks in your imagination. She binds smoke and coffee aromas with chocolate, milk and oats to create something thick, velvety and slick. She will draw you towards a land of flavour, passion and colour.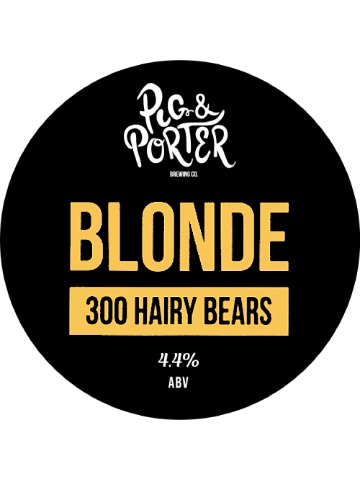 300 Hairy Bears - 4.4%
300 Hairy Bears
Pig & Porter
4.4% abv
A juicy and smooth modern take on a traditional Blonde Ale.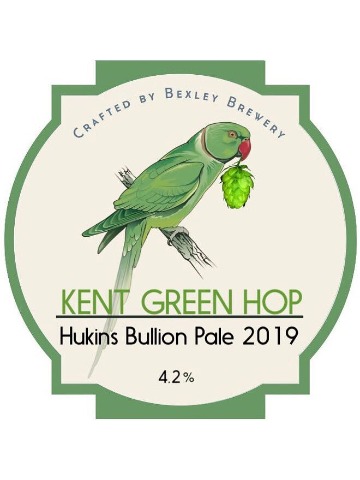 Kent Green Hop - Bullion 2019 - 4.2%
Kent Green Hop - Bullion 2019
Bexley
4.2% abv
Green hopped Pale ale using Bullion hops, grown only in Hukins farm near Tenterden, Kent.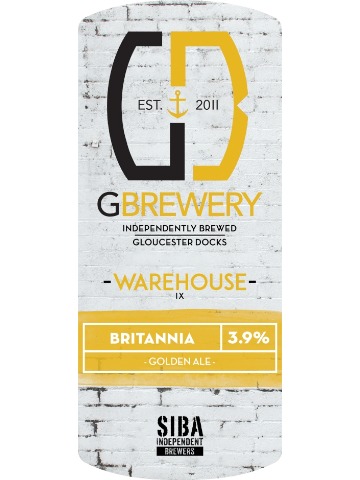 Britannia - 3.9%
Britannia
Gloucester
3.9% abv
A traditional style of beer given a modern twist with the liberal addition of New World hops to offer a refreshing burst of fruit notes over an easy drinking malt base.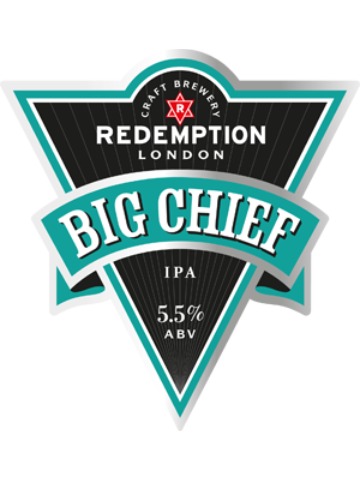 Big Chief IPA - 5.5%
Big Chief IPA
Redemption
5.5% abv
Big hoppy IPA style beer, packed full of Kiwi hops with hints of honey and nectar and plenty of tropical citrus and floral notes.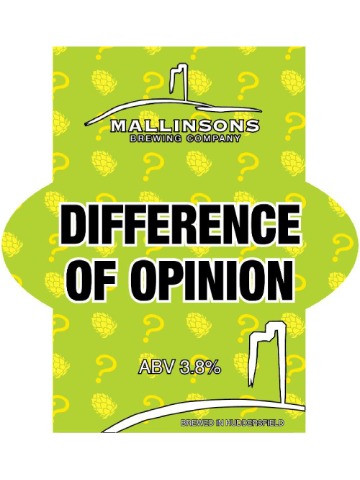 Difference Of Opinion - 3.8%
Difference Of Opinion
Mallinsons
3.8% abv
A golden blonde ale with gentle floral and citrus notes in the aroma. The taste is fruity with medium bitterness with light resin hints from the use of Waimea hops for bittering. Nick and Tara say it's soft and an easy drinker. Elaine thinks its pretty bitter - you decide!
This beer board is powered by Real Ale Finder. To get real time notifications from this pub download our consumer app.