The Harp

Covent Garden, WC2N 4HS
The Harp

Covent Garden, WC2N 4HS
Cask beers available
Cask beers available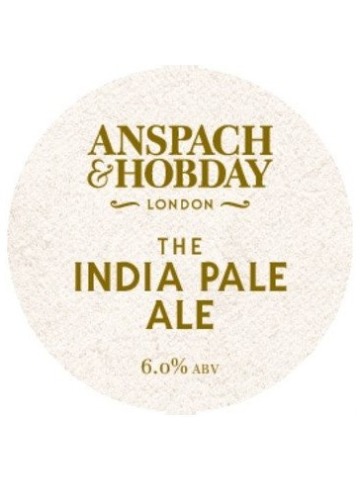 The India Pale Ale - 6%
The India Pale Ale
Anspach & Hobday
6% abv
A dank sticky dry bitter beautiful citrusy fantastic beer. Lots of American hops but and English heart.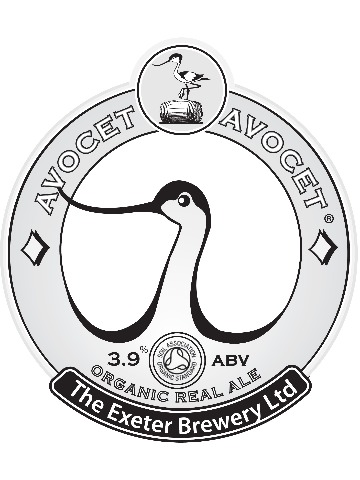 Avocet - 3.9%
Avocet
Exeter
3.9% abv
With it's pale blonde colour this is a modern-style distinctly flavoured ale. Made with three varieties of organic hop, it has a refreshing slightly citrus taste.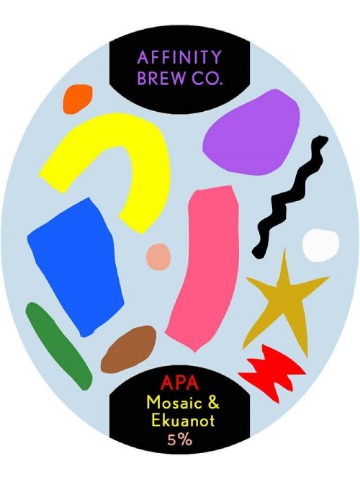 APA - 5%
APA
Affinity
5% abv
The twin titans of Mosaic and Ekuanot glide effortlessly over a dreamy malty dancefloor of barley, wheat and oats. Balance is everything in cask.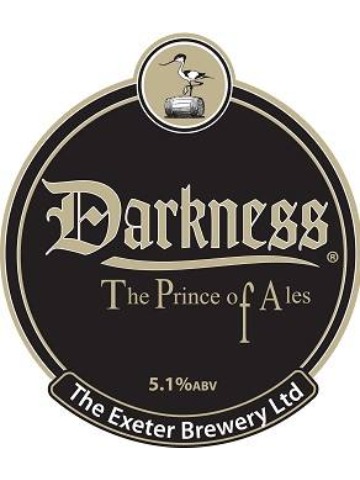 Darkness - 5.1%
Darkness
Exeter
5.1% abv
Darkness lives up to its name – black and velvety as midnight. This is a well-balanced but complex chocolate stout. Deliciously smooth, made with our special recipe which include seven separate grain types. The rich bitter-chocolate taste is created using a complex mash of premium malts including Chocolate Malt, which derives its characteristic coffee/chocolate flavour and aroma from subtle roasting during the malting process.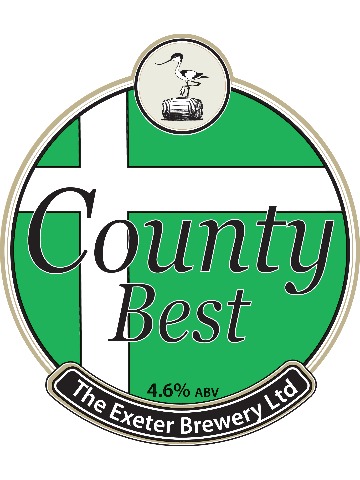 County Best - 4.6%
County Best
Exeter
4.6% abv
Our premium best bitter, deep amber in colour, rich malty-sweet in the mouth with some fruit flavours and a bitter-sweet finish. The aroma is a balance of fruit and malt. Made with finest floor malted barley and premium quality hops.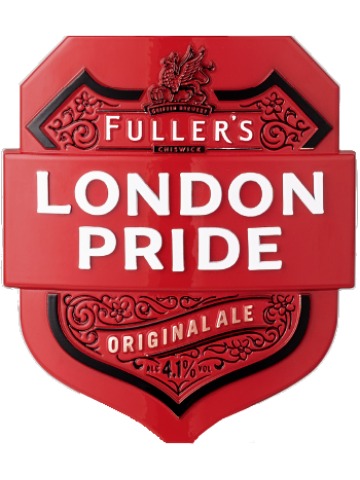 London Pride - 4.1%
London Pride
Fuller's
4.1% abv
A rich, smooth and wonderfully balanced beer, its distinctive malty base is complemented by a well-developed hop character, from adding Target, Challenger and Northdown varieties to the brew.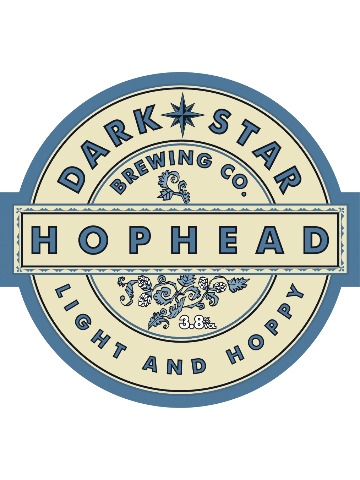 Hophead - 3.8%
Hophead
Dark Star
3.8% abv
An extremely clean-drinking pale golden ale with a strong floral aroma and elderflower notes from the Cascade hops.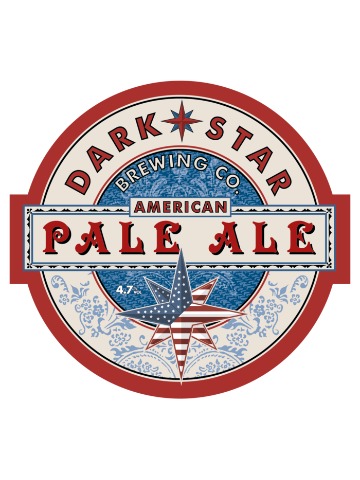 American Pale Ale - 4.7%
American Pale Ale
Dark Star
4.7% abv
The yeast strain used for the brewing of this American style pale ale is specially imported from the USA, along with Cascade, Centennial and Chinook hops. The low colour Maris Otter malt provides a perfect light colour and dryness to complement the crisp taste and full aroma of the hops. SERIOUSLY FULL OF HOPS.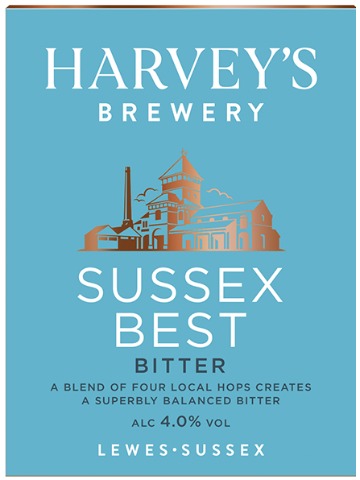 Sussex Best - 4%
Sussex Best
Harvey's
4% abv
Finest Maris Otter malted barley is supplemented with a dash of Crystal malt for balance. Our hops are a blend of four different local varieties, to give a distinctive hoppy finish.
Craft Keg available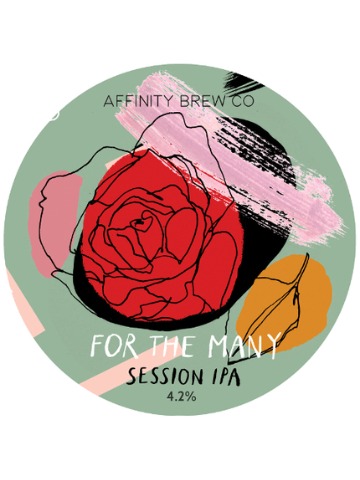 For The Many - 4.2%
For The Many
Affinity
4.2% abv
A crisp, refreshing, well-balanced Session IPA. Single-hopped with Citra. Tropical, bitter and always deeply drinkable.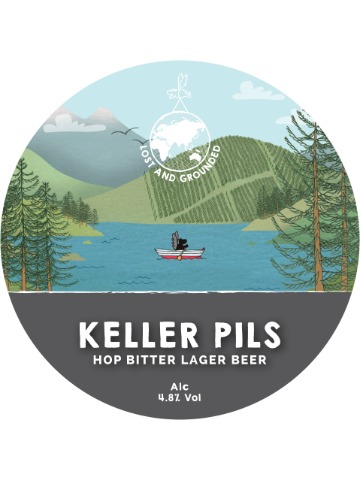 Keller Pils - 4.8%
Keller Pils
Lost and Grounded
4.8% abv
Sometimes the simple things in life are the best. We take Pilsner malt from Germany and combine with three traditional hop varieties – Magnum, Perle and Hallertauer Mittelfruh – to produce a clean, unfiltered, Hop Bitter Lager Beer.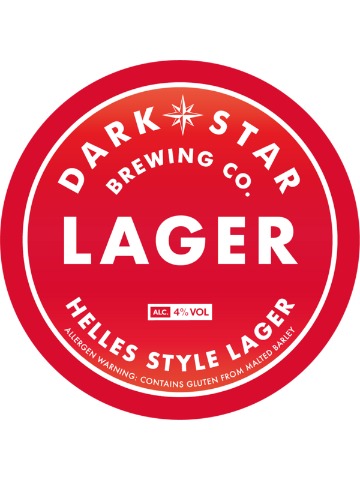 Lager - 4%
Lager
Dark Star
4% abv
Made with German lager malt, this low bitterness, clean and crisp lager is brewed using Polaris hops for bittering and Hallertau Mittelfruh hops for aroma.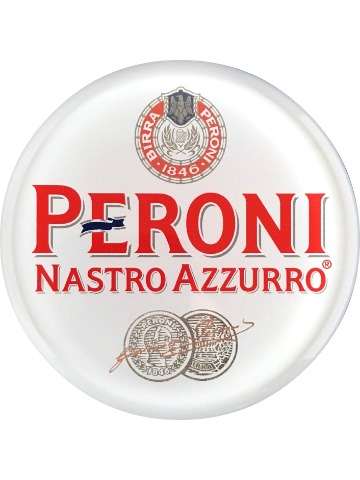 Peroni Nastro Azzurro - 5.1%
Peroni Nastro Azzurro
Birra Peroni
5.1% abv
Since 1963 Peroni Nastro Azzurro has been created by Italians with craftsmanship, passion and flair to offer a delicate balance of bitterness and citrus aromatic notes with a surprisingly quick and dry finish.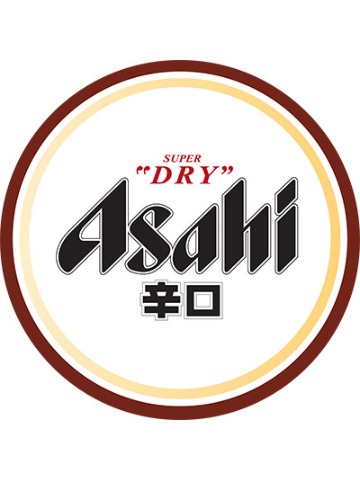 Asahi Super Dry - 5%
Asahi Super Dry
Asahi
5% abv
The first Asahi Super Dry is formulated, and its KARAKUCHI taste changes product trends in Japan's beer industry. Dry hopping gives Asahi Super Dry a moderate balanced bitterness and a crisp, clean finish.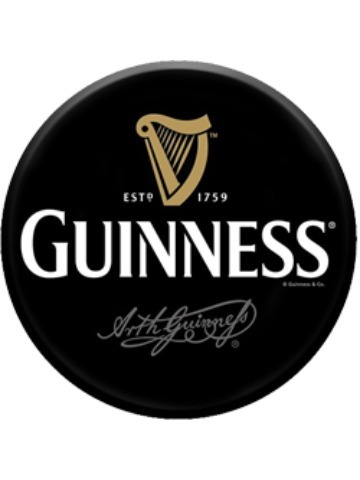 Guinness - 4.1%
Guinness
Guinness
4.1% abv
Unmistakeably GUINNESS, from the first velvet sip to the last, lingering drop. And every deep-dark satisfying mouthful in between.
Ciders & Perries available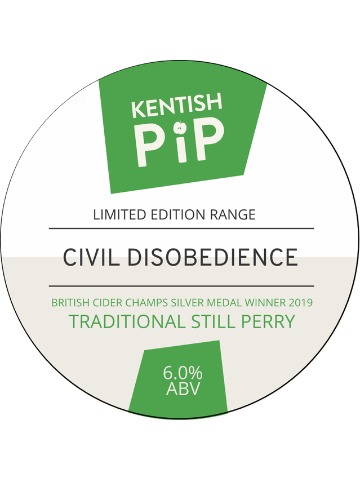 Civil Disobedience - 6%
Civil Disobedience
Kentish Pip
6% abv
We got our hands on some Herefordshire Perry Pears from the 2018 vintage, and in a clear flouting of perceived wisdoms have blended in some Kentish Conference Pears - and the result won us a Silver Medal back in May at The Bath & West Show.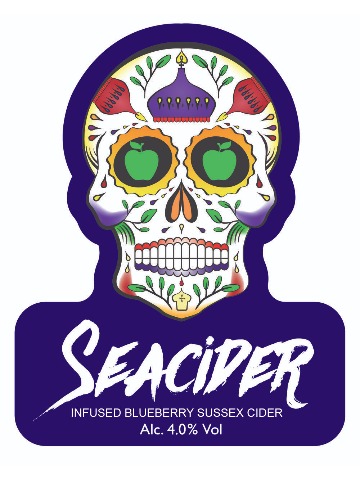 Blueberry - 4%
Blueberry
Seacider
4% abv
We have created a puree from 100% blueberries and have blended with a medium sweet cider to create a refreshing 'sessionable' fruity cider.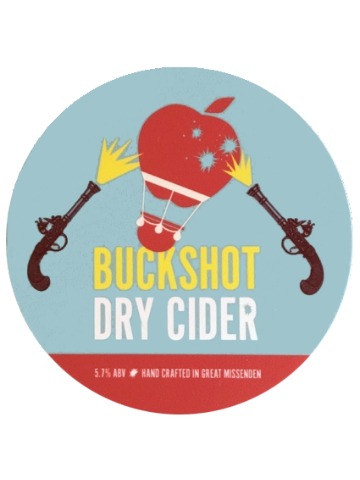 Dry Cider - 5.7%
Dry Cider
Buckshot
5.7% abv
A dry cider hand crafted in Great Missenden.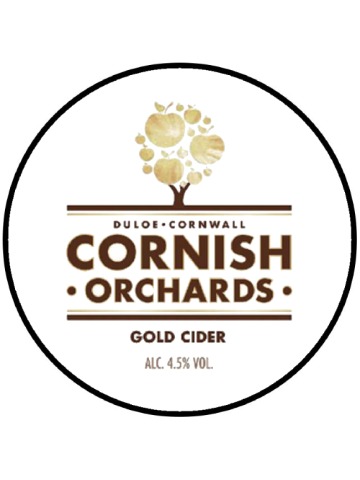 Gold Cider - 4.5%
Gold Cider
Cornish Orchards
4.5% abv
This immensely refreshing cider has a light, champagne sparkle,with fruity apple tones and a long dry finish. The creative blend of bittersweet and dessert apples impart this classic cider with body and crispness.
Coming Soon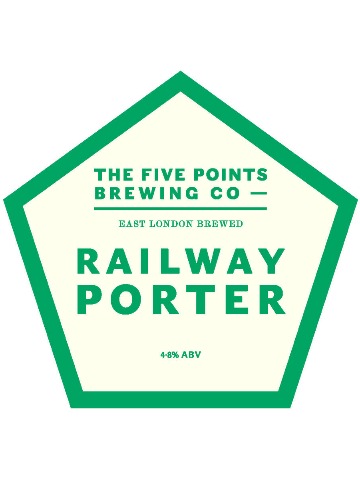 Railway Porter - 4.8%
Railway Porter
Five Points
4.8% abv
A Porter in the classic London style with our own twist. Aromas of chocolate and coffee with hints of caramel, brewed with British East Kent Goldings hops.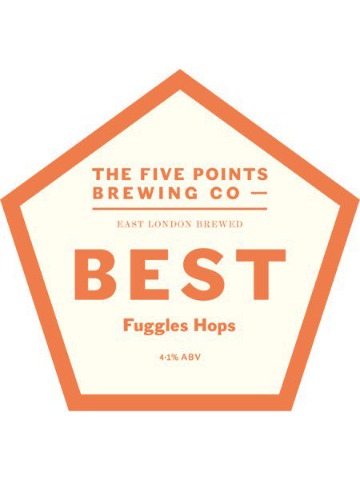 Best - Fuggles - 4.1%
Best - Fuggles
Five Points
4.1% abv
A single-hopped Best Bitter, brewed with Fuggles hops from Hukins Hops. Refreshing and smooth, Best has notes of caramel and biscuit, and a lovely grassy, herbal freshness that makes you want to reach for another one.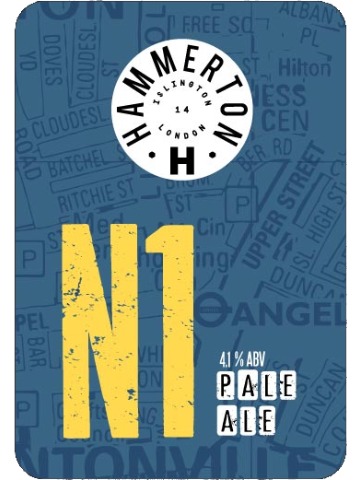 N1 - 4.1%
N1
Hammerton
4.1% abv
A session pale ale with a variety of fruity and aromatic hops from around the globe. The malt and hop combination creates an interesting flavourful thirst-quenching beer.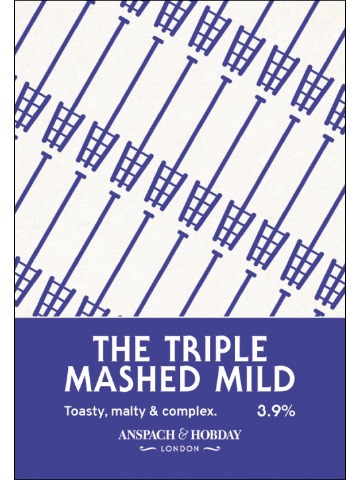 The Triple Mashed Mild - 3.8%
The Triple Mashed Mild
Anspach & Hobday
3.8% abv
Using the same method we use for our Three Threads, we mashed the same grain bill three times to create this toasty, malty and complex mild. Smooth and rounded. Brewed to celebrate The Beer Shop Nunhead's 5th birthday.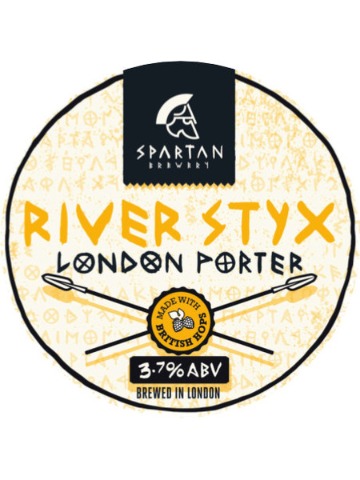 River Styx - 3.7%
River Styx
Spartan
3.7% abv
A classic take on a traditional London Porter. With roasted coffee and chocolate flavours, late hopped with with East Kent Goldings to add an earthy aroma.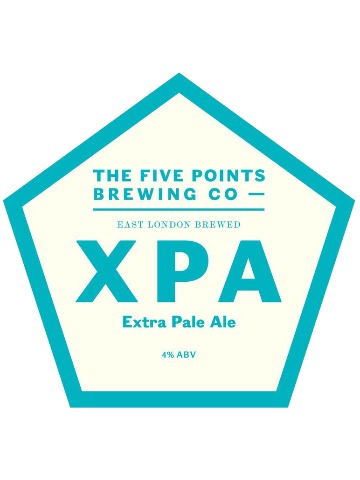 XPA - 4%
XPA
Five Points
4% abv
Juicy and tropical, even paler and hoppier than our flagship Five Points Pale. Dry hopped with Citra and Galaxy hops.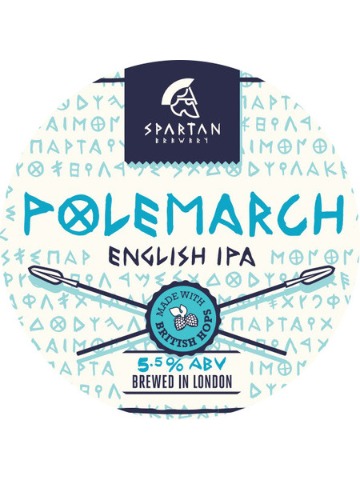 Polemarch - 5.5%
Polemarch
Spartan
5.5% abv
A back-to-basics English IPA. A combination of newer hop varieties such as Jester and Olicana add hints of mango and fruit to an otherwise unashamedly traditional IPA.
This beer board is powered by Real Ale Finder. To get real time notifications from this pub download our consumer app.