The Grove

Huddersfield, HD1 4BP
The Grove

Huddersfield, HD1 4BP
Cask beers available
Cask beers available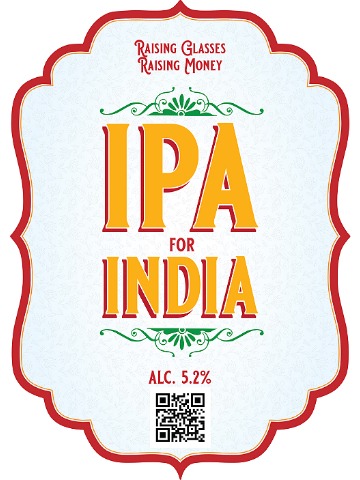 IPA For India - 5.2%
IPA For India
Charity Special
5.2% abv
Fifteen breweries from across the UK brewed their own versions of a classic India Pale Ale recipe. A traditional IPA brewed with heritage Pale Ale malt and traditional UK hops to produce a well balanced IPA. All of the profits raised will be donated to the Sewa UK charity to fund PPE, temporary hospitals and support for rural areas in India.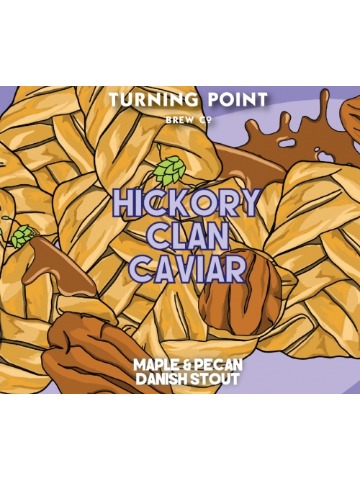 Hickory Clan Caviar - 6%
Hickory Clan Caviar
Turning Point
6% abv
A maple and pecan danish inspired stout. Sticky, sweet, and nutty! Contains lactose.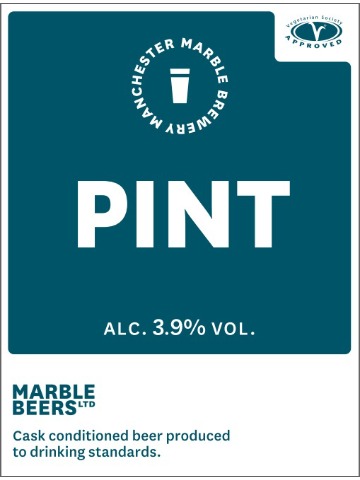 Pint - 3.9%
Pint
Marble
3.9% abv
Our session ale is brewed with an all pale malt bill and then hopped with a blend of New Zealand and US hops. Our benchmark beer promises a burst of zesty aromas, uplifting grapefruit flavours and a subtle lemongrass finish.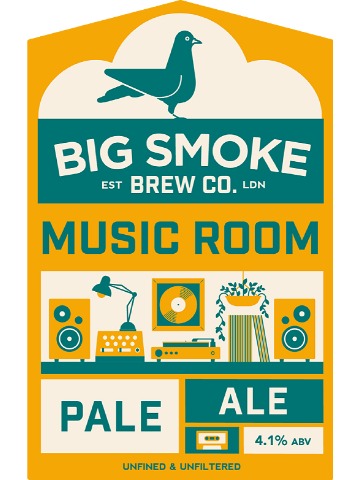 Music Room - 4.1%
Music Room
Big Smoke
4.1% abv
Our newest cask pale featuring whole leaf Simcoe and Chinook hops. This is a light bodied pale ale with citrus and pine aroma, hints of grapefruit and a refreshing bitterness to finish.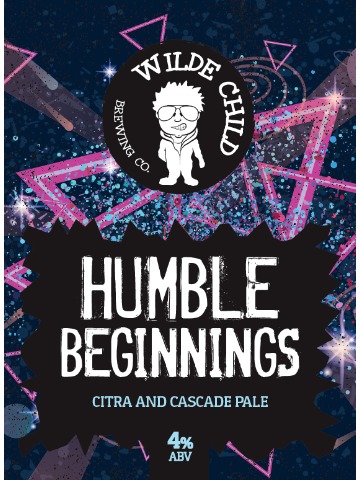 Humble Beginnings - 4%
Humble Beginnings
Wilde Child
4% abv
This beer is an exact clone and pays homage to the first ever all grain beer that Wilde Child's owner produced on a homebrew scale back in 2011. A simple grain bill of pale and wheat malts backed up by the winning combination of Cascade and Citra hops equal one perfectly sessionable beverage.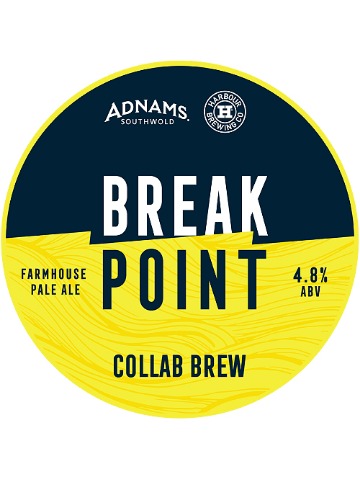 Break Point - 4.8%
Break Point
Adnams
4.8% abv
Brewing with Kveik yeast has created big waves of tropical fruit flavour that are heightened by the addition of citrus Citra hops. Break Point also has a light, biscuity balance, with a caramelised undercurrent, thanks to our locally sourced malted barley, and rye from our own Chairman's farm just up the road. The result is a juicy farmhouse pale, the colour of fresh straw.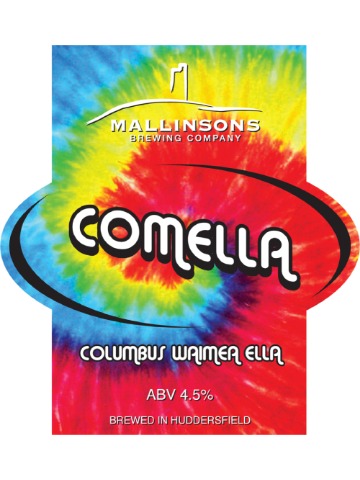 Comella - 4.5%
Comella
Mallinsons
4.5% abv
Rich blonde with a gorgeous aroma peach and papaya from late hopping with generous quantities of Ella hops. The flavour is medium bitter with fruit bowl characteristics. Dangerously drinkable and refreshing!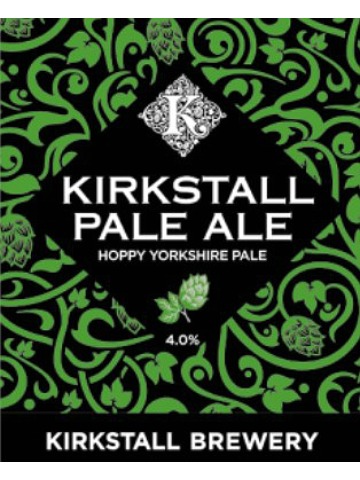 Kirkstall Pale Ale - 4%
Kirkstall Pale Ale
Kirkstall
4% abv
Wonderfully golden session beer. Fresh malt and hop aroma lead to a satisfyingly bitter finish.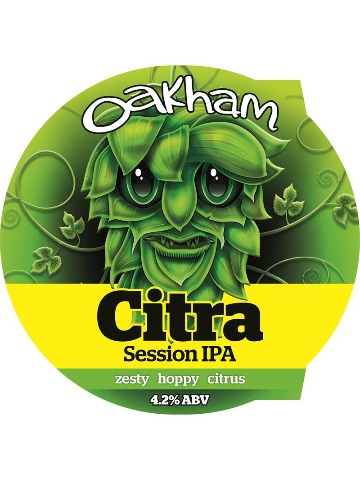 Citra - 4.2%
Citra
Oakham
4.2% abv
A light refreshing beer with pungent grapefruit, lychee and gooseberry aromas leading to a dry, bitter finish.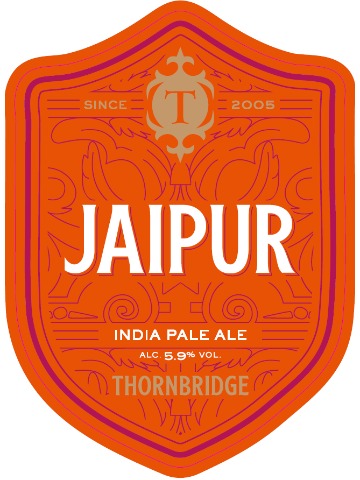 Jaipur - 5.9%
Jaipur
Thornbridge
5.9% abv
A citrus dominated India Pale Ale, its immediate impression is soft and smooth yet builds to a crescendo of massive hoppiness accentuated by honey. An enduring, bitter finish.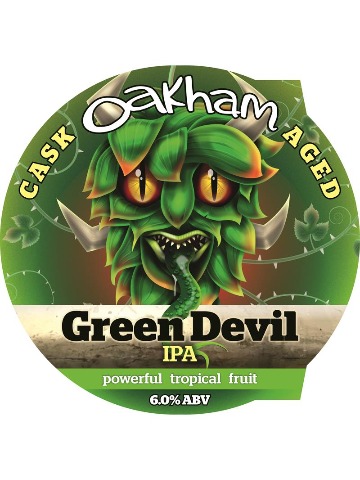 Green Devil IPA - 6%
Green Devil IPA
Oakham
6% abv
An amazing hop harvest aroma with tropical fruit bursting through. Smooth and fruity passion fruit, and mango with a crisp aftertaste.
Craft Keg available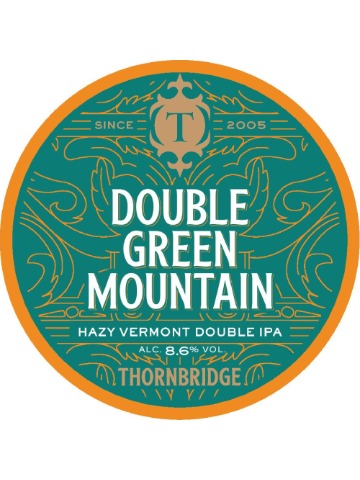 Double Green Mountain - 8.6%
Double Green Mountain
Thornbridge
8.6% abv
A celebration of one of our most popular beers, amplified up to 8.6%. The soft mouthfeel and juicy, tropical fruit flavours are instantly recognisable as Green Mountain, but there's an intensity that you only get with a bit more alcohol and body. Fantastic flavours of pineapple, mango and guava are all in abundance and the enhanced malt base works to balance the huge hop additions.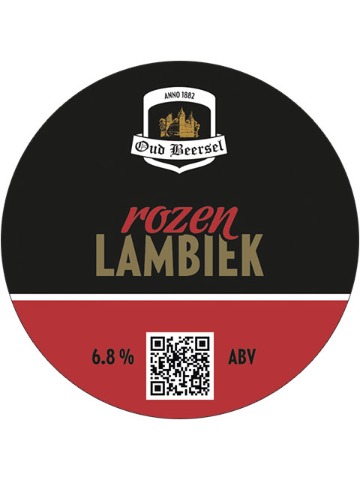 Rozenlambiek - 6.8%
Rozenlambiek
Oud Beersel
6.8% abv
A modern classic amongst the Oud Beersel Lambics infused with rose petals.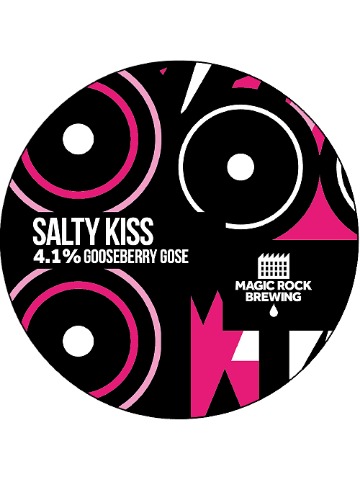 Salty Kiss - 4.1%
Salty Kiss
Magic Rock
4.1% abv
Originally brewed as a collaboration with Kissmeyer Beer, this is our take on a traditional German style Gose, flavoured with fruit, sea buckthorn and sea salt. Tart, lightly sour, fruity and refreshing with a defined saltiness makes this beer an excellent accompaniment to food.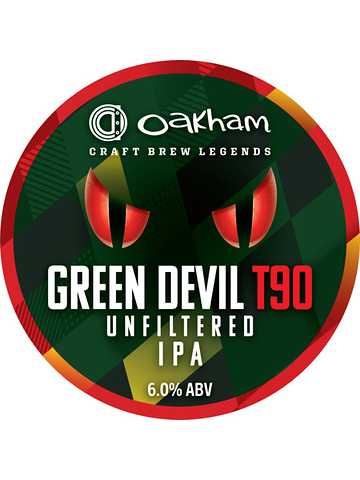 Green Devil T90 - 6%
Green Devil T90
Oakham
6% abv
Packed with tropical fruit hop flavours punchy papaya, pineapple and mango to the fore with a smooth, moreish, bitter finish.Green Devil T90 is the big brother to our sensational CitraT90. Hazy gold in colour the unfiltered version of our legendary Green Devil IPA twice World Champion Cask Beer at the prestigious International Brewing Awards.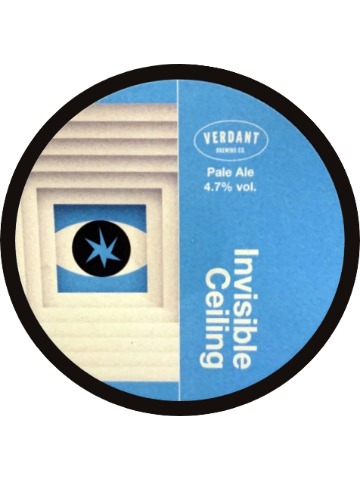 Invisible Ceiling - 4.7%
Invisible Ceiling
Verdant
4.7% abv
BRU-1 and Strata dominate proceedings in this full yet light and slightly crisp pale offering. The sister to 300 Laps that oozes grapefruit, pineapple and a skunky dankness. A little bitter bite and a dry finish remind you it's grown up and make you reach for that glass again... and again...and again.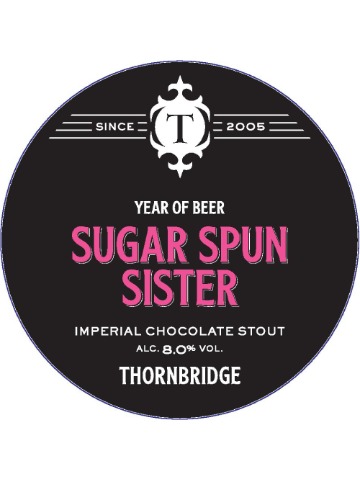 Sugar Spun Sister - 8%
Sugar Spun Sister
Thornbridge
8% abv
A gorgeous blend of 7 different malts, Sugar Spun Sister is a rich, strong stout with intense aromas of dark chocolate and roasted coffee. The luxurious chocolate flavour is imparted by the generous addition of cocoa shells in the brewing process, sourced from England's finest chocolatier, Duffy Sheardown. This is truly a beer of pure indulgence.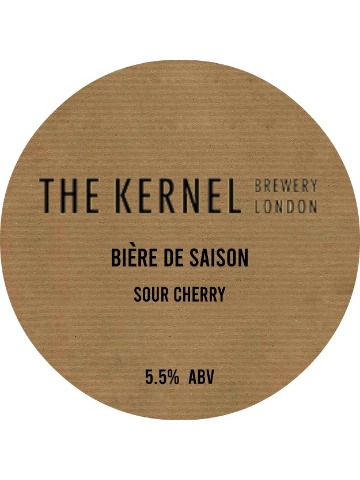 Biere de Saison - Sour Cherry - 5.5%
Biere de Saison - Sour Cherry
Kernel
5.5% abv
Tart, pink and delicious! 250g per litre of macerated cherries blended with fresh and aged Saison. Don't miss out on this one.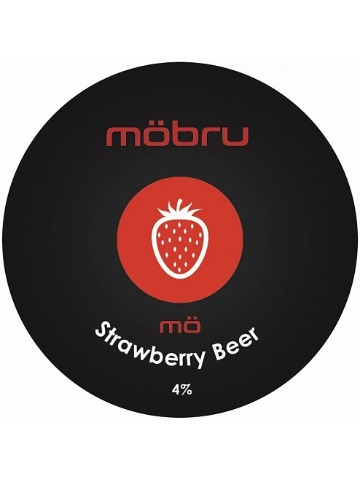 Mo Strawberry Beer - 4%
Mo Strawberry Beer
Mobru
4% abv
Real strawberry juice is added to the traditional Witbier base to deliver a full fruity drink with a vibrant red colour, a pink foamy head and a delicious fruit aroma. Sweet yet balanced, smooth and gently carbonated, it looks and smells as good as it tastes.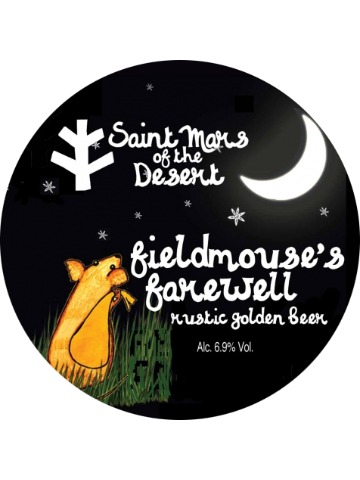 Fieldmouse's Farewell - 6.9%
Fieldmouse's Farewell
St Mars of the Desert
6.9% abv
A rustic golden ale in the Belgian Saison tradition.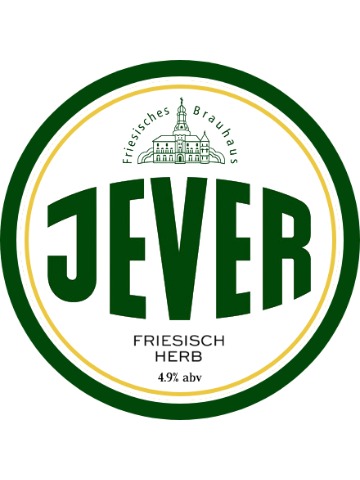 Jever Pilsener - 4.9%
Jever Pilsener
Friesisches
4.9% abv
A Northern German (Friesian) Pilsener that is characteristic of the style. It is a little more hoppy than Czech Pilseners giving it a more bitter ('herb' in German) flavour.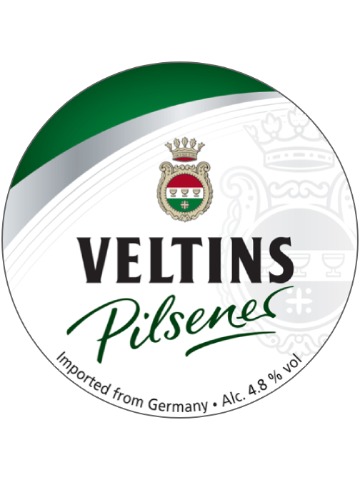 Pilsener - 4.8%
Pilsener
Veltins
4.8% abv
One of the finest examples of German Pilsner brewed using natural spring water from its own mountain. It has a delicate dry and clean palate, fine carbonated body, slight bitterness and a light citrus finish. Brewed in Sauerland, near Dortmund, to the German Purity Law 1516.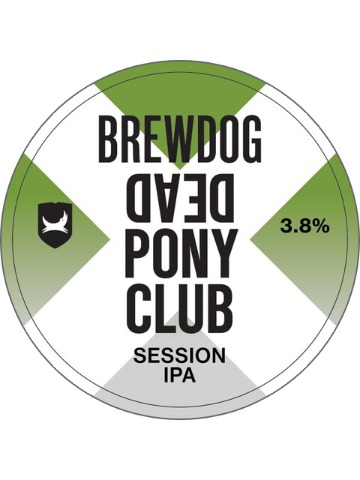 Dead Pony Club - 3.8%
Dead Pony Club
BrewDog
3.8% abv
This pale ale packs a full throttle by US-Style pale ales. Big Citrussy aromas of lime zest and lemongrass explode from the glass, against a light caramel malt backbone, with blooming resinous hop aromas to follow. At first sip, there's light brittle toffee malt flavour, before grapefruit and pine come crashing in.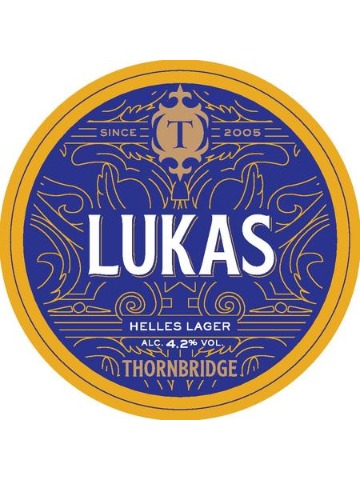 Lukas - 4.2%
Lukas
Thornbridge
4.2% abv
Light gold in colour, Lukas is a crisp Bavarian-style Helles. Traditionally lagered and brewed with all Bavarian ingredients, the resulting beer is the very definition of elegant simplicity and finesse.
Ciders & Perries available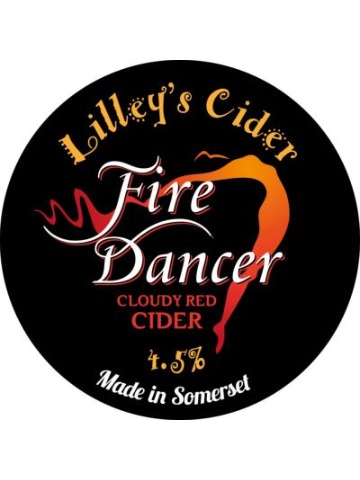 Fire Dancer - 4.5%
Fire Dancer
Lilley's
4.5% abv
A traditional cloudy cider, with a rich rosy colour. This cider has been packed full of apples to really allow the taste to come through.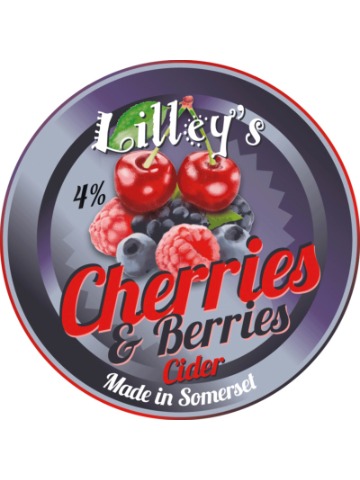 Cherries & Berries - 4%
Cherries & Berries
Lilley's
4% abv
Somerset cider bursting with berry scrumptiousness. Crafted with the most sublime cherries & berries, this mouth-watering cider is sweet with a soft underlying berry flavour and bold cherry notes.
Coming Soon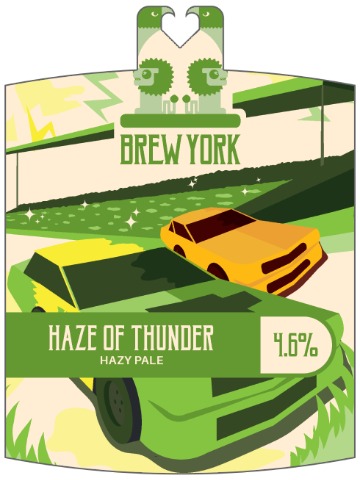 Haze Of Thunder - 4.6%
Haze Of Thunder
Brew York
4.6% abv
American pale ale brewed with CTZ, Mosaic, Loral and Simcoe hops.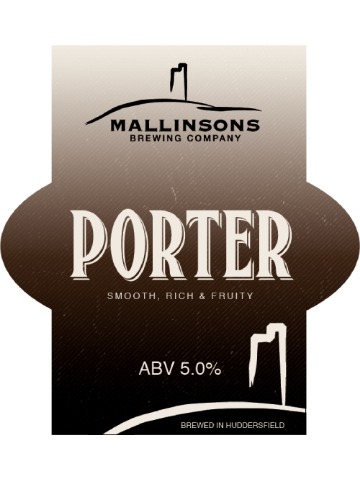 Porter - 5%
Porter
Mallinsons
5% abv
This richly awesome ale is off-black in colour, with light chocolate and plum fruits in the nose. It has a smooth, rich chocolate and malt taste, with hints of hedgerows fruits coming through from the Bramling Cross hops.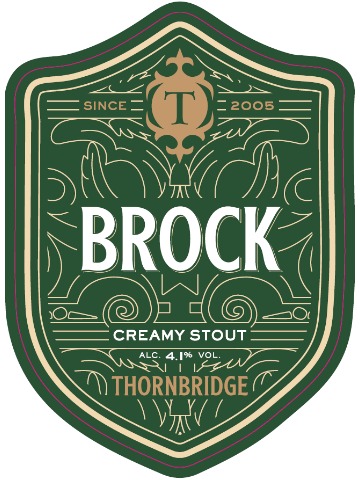 Brock - 4.1%
Brock
Thornbridge
4.1% abv
Dark and very roasty, quite dry, with a slightly ashy edge. More chocolate coming through on the palate. Smooth and medium bodied, finishing quite dry.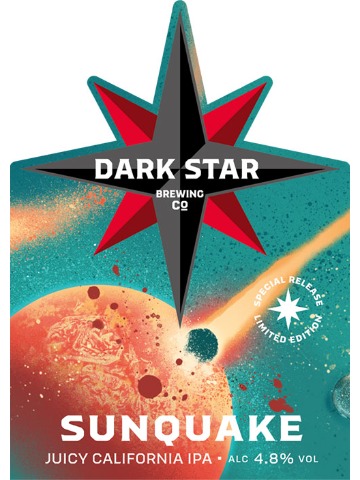 Sunquake - 4.8%
Sunquake
Dark Star
4.8% abv
An easygoing IPA known to cause tropical tremors on the taste buds. Inspired by the Golden State and bursting with juicy fruitiness, Azacca and Mosaic hops bring peach, mango and tangerine flavours to the fore while Chinook hops deliver a touch of pine and bitterness for balance. A stellar taste explosion.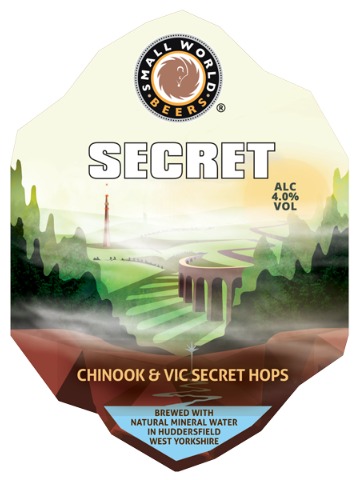 Secret - 4%
Secret
Small World
4% abv
Pale straw coloured beer, spicy with pine characteristics with pineapple and passionfruit in the finish.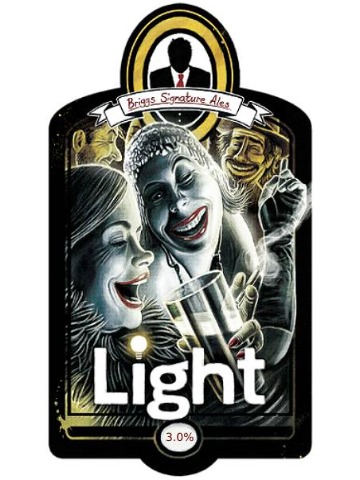 Light - 3%
Light
Briggs
3% abv
A pure light ale with intense aroma of lemon and sea buckthorn. Fruity/lemony flavour with a refreshingly bitter finish.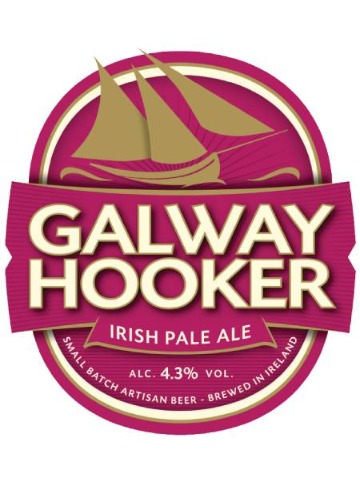 Galway Hooker Irish Pale Ale - 4.3% (keg)
Galway Hooker Irish Pale Ale (keg)
Galway Hooker
4.3% abv
A fresh and zingy pale ale with a floral aroma. The biscuity malt flavours and citrus hops develop into a crisp dry finish.
This beer board is powered by Real Ale Finder. To get real time notifications from this pub download our consumer app.