The Doghouse

Castleford, WF10 1AY
The Doghouse

Castleford, WF10 1AY
Cask beers available
Cask beers available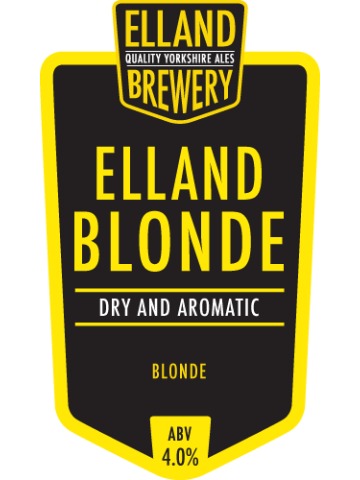 Elland Blonde - 4%
Elland Blonde
Elland
4% abv
Elland Blonde is a dry and aromatic beer made with Maris Otter Pale malt and a blend of English and American Hops. All this goes together to produce a straw coloured beer that is strong on aroma with a pronounced bitter flavour.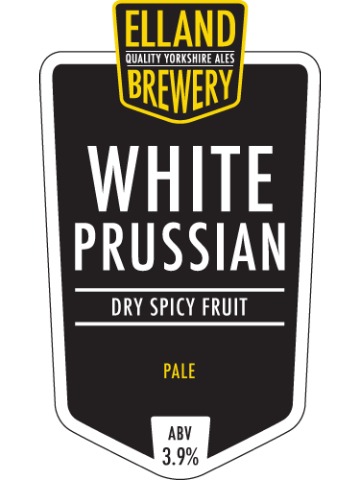 White Prussian - 3.9%
White Prussian
Elland
3.9% abv
A crisp, clean and refreshing beer made from lager malt and German hops. A friuity flavour with a floral, spice and citrus aroma from Perle and Mittlefruh hops. Pale straw in colour as the name suggests. The newest addition to the core range due to its popularity when introduced as a seasonal beer.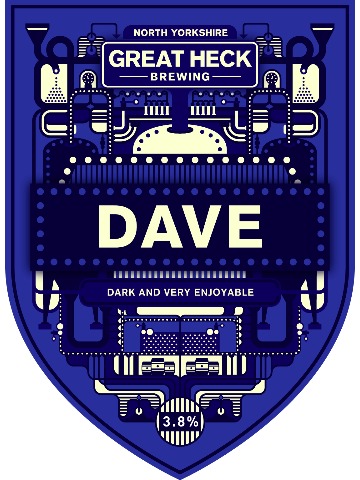 Dave - 3.8%
Dave
Great Heck
3.8% abv
Dark, silky smooth session bitter brewed with copious quantities of finest English chocolate and crystal malts whose richness is balanced to perfection by the subtle bitterness and hints of berries from the addition of whole English hop flowers. Come to the bar and meet your new best mate, Dave.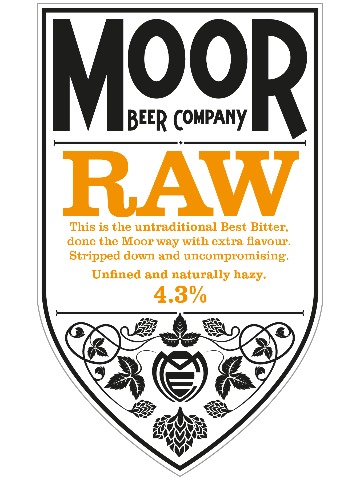 Raw - 4.3%
Raw
Moor
4.3% abv
We trialled three different unfined, dry-hopped versions of Merlin's Magic. Layering the herbal dry-hopped characteristics over the rich malt base, and padding it out with body and flavour enhancing yeast really transformed the already sessionable Merlin's Magic into something even more enjoyable.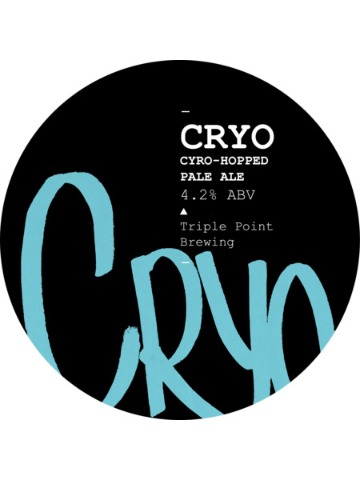 Cryo - 4.2%
Cryo
Triple Point
4.2% abv
Hazy fruit bomb, super-smooth due to rye, wheat and oats. Heavily hopped, but low bitterness. Heaps of mango, papaya, lychee and citrus aroma. Niiiice!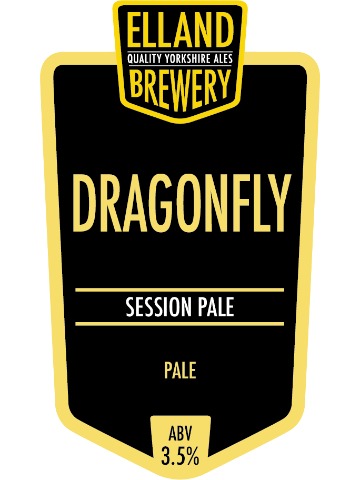 Dragonfly - 3.5%
Dragonfly
Elland
3.5% abv
Crisp and refreshing, Dragonfly is a super sessionable light ale, perfect for the summer, made with Slovenian Dragon hops.
Craft Keg available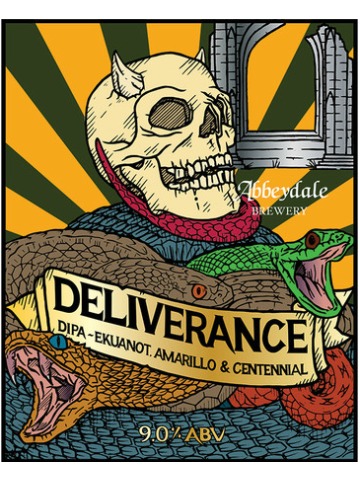 Deliverance DIPA No 2 Ekuanot, Amarillo & Centennial - 9%
Deliverance DIPA No 2 Ekuanot, Amarillo & Centennial
Abbeydale
9% abv
New DIPA on the block. A sweet sunshine summer treat! Bursting with flavours of sweet lemons and oranges, developing to a melon aftertaste. Truely tropical aromas will have you drooling for a taste of this DIPA in no time.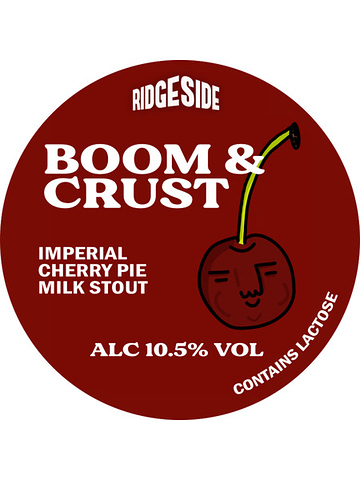 Boom & Crust - 10.5%
Boom & Crust
Ridgeside
10.5% abv
A black cherry pie pastry stout. A delicious confection of black cherry juice, red cherry puree and vanilla. The sweetening touch of lactose is balanced by wholesome roasted malts.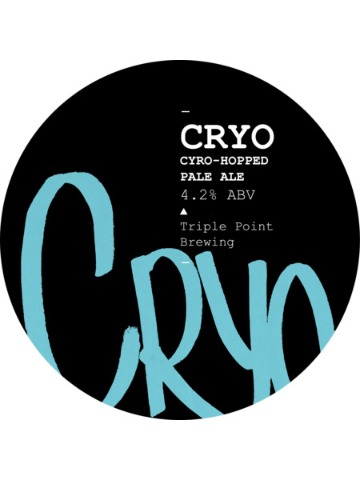 Cryo - 4.2%
Cryo
Triple Point
4.2% abv
Hazy fruit bomb, super-smooth due to rye, wheat and oats. Heavily hopped, but low bitterness. Heaps of mango, papaya, lychee and citrus aroma. Niiiice!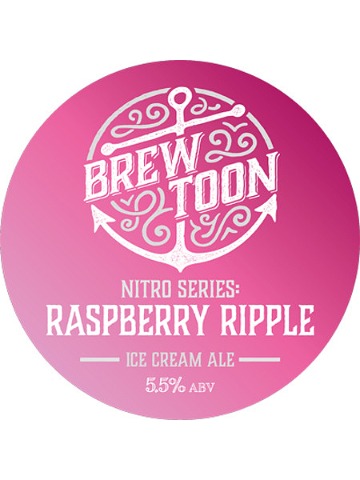 Raspberry Ripple - 5.5%
Raspberry Ripple
Brew Toon
5.5% abv
Locally sourced Scottish raspberries paired with citrus hops. Conditioned in 70:30 Nitro to enhance smoothness and mouthfeel of the beer we have also added a touch of lactose to create a velvety smooth ice cream ale... No jelly required.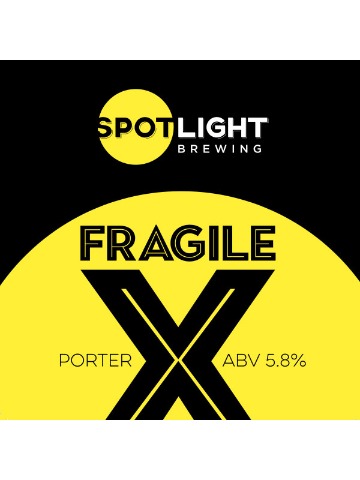 Fragile X - 5.8%
Fragile X
Spotlight
5.8% abv
This is our slightly smoked porter. After many a prototype, we think we have found a tasty combination. The malt bill includes oak smoked malt, Maris Otter, chocolate malt, brown malt, flaked oats and some crystal malt. We have used Magnum at the start of the boil to provide a small amount of bitterness, then a small amount of East Kent Goldings for a subtle hop aroma.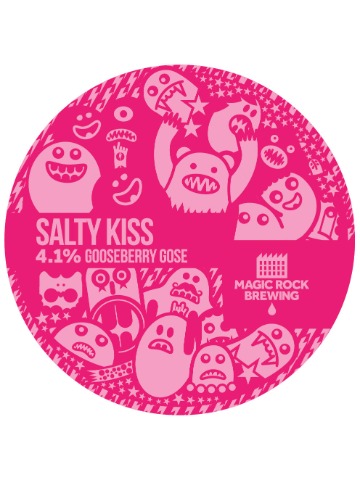 Salty Kiss - 4.1%
Salty Kiss
Magic Rock
4.1% abv
Originally brewed as a collaboration with Kissmeyer Beer, this is our take on a traditional German style Gose, flavoured with fruit, sea buckthorn and sea salt. Tart, lightly sour, fruity and refreshing with a defined saltiness makes this beer an excellent accompaniment to food.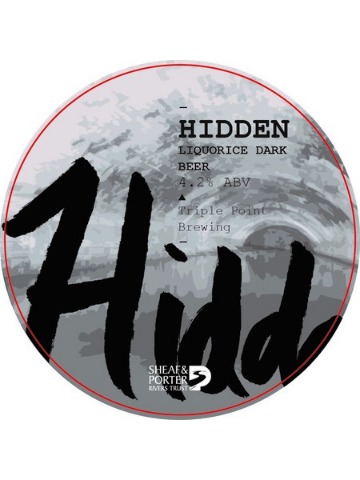 Hidden - 4.2%
Hidden
Triple Point
4.2% abv
Rich and smooth. Easy-drinking Czech-style black Cerne beer. Enhanced by Yorkshire liquorice. Dark and mysterious, in support of Sheaf and Porter Rivers Trust.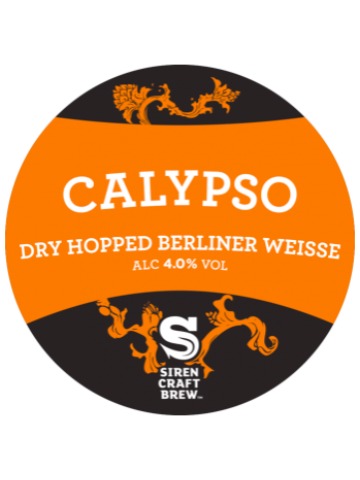 Calypso - 4%
Calypso
Siren
4% abv
A Berliner-style sour beer that is liberally dry hopped with different hops for each batch. The newest addition to our core beer range is Calypso, the Goddess known for her sharp tongue. This beer is our homage to this enchantress, a tart, spritzy Berliner-style sour beer.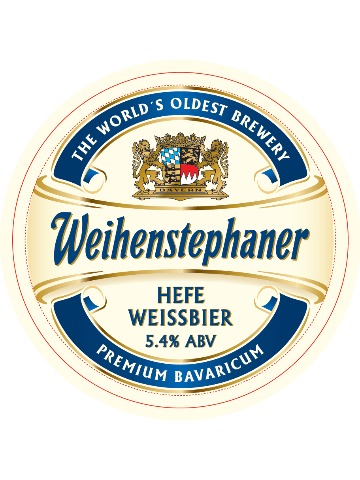 Hefe Weissbier - 4.5%
Hefe Weissbier
Weihenstephan
4.5% abv
Nothing refreshes you more than this naturally cloudy wheat beer with its wonderful yeasty fragrance and taste. Goes well with dishes that do not have too intensive a flavour, especially that Bavarian speciality 'Weisswurst' or white sausage.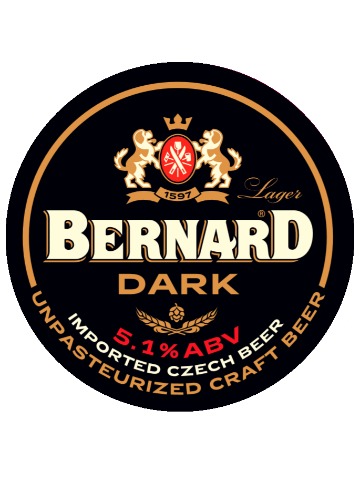 Dark - 5.1%
Dark
Bernard
5.1% abv
This non-filtered dark lager with a fine yeast culture is an unpasteurized beer brewed from four types of malt, with a distinctive full taste and a fine bitterness. Its special flavour makes it unique on the Czech beer market.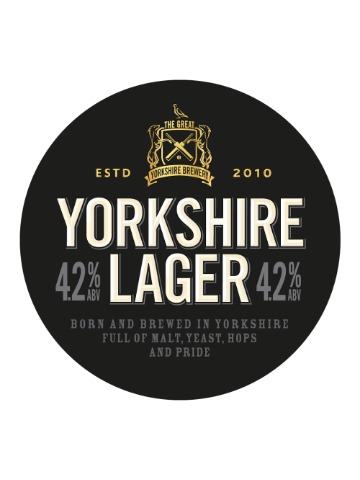 Yorkshire Lager - 4.2%
Yorkshire Lager
Great Yorkshire
4.2% abv
Clean, crisp and refreshing with a citrus aftertaste. Born and brewed in Yorkshire, it's real honest beer made with proper Yorkshire water, British barley, malt and yeast with whole hops and nowt else.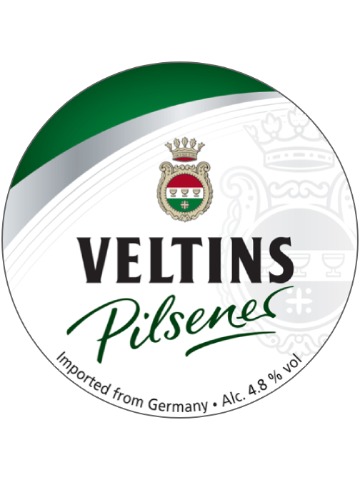 Pilsener - 4.8%
Pilsener
Veltins
4.8% abv
One of the finest examples of German Pilsner brewed using natural spring water from its own mountain. It has a delicate dry and clean palate, fine carbonated body, slight bitterness and a light citrus finish. Brewed in Sauerland, near Dortmund, to the German Purity Law 1516.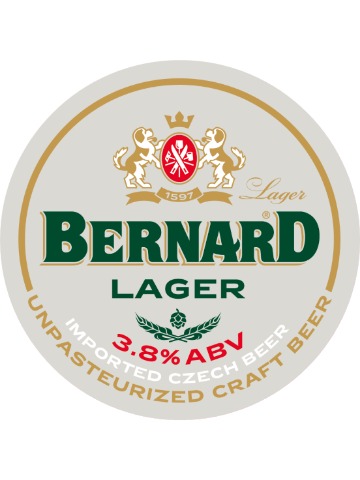 Lager - 3.8%
Lager
Bernard
3.8% abv
A golden Pilsner-style lager, characterized by its richness of colour and aromatic bouquet. A full bodied flavour – smooth and refreshing with no aftertaste – a well balanced brew. The beer is brewed in compliance to the Bavarian Purity Law of 1516, using only Czech two-row barley malt, noble Saaz hops,soft water from private wells and Bernard's signature yeast strain.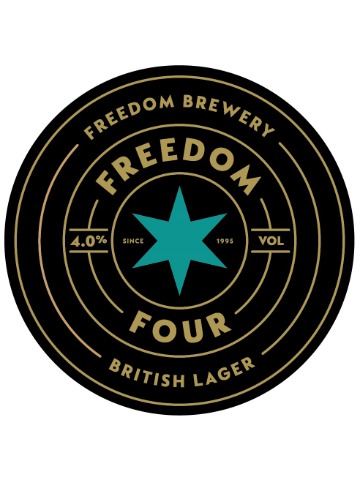 Freedom Four - 4%
Freedom Four
Freedom
4% abv
A light pale lager reflecting all the brewing values and beliefs of Freedom. Four ingredients producing an inherently British lager conditioned for a minimum of four weeks resulting in a refreshing beer delivering both flavour and satisfaction.
Ciders & Perries available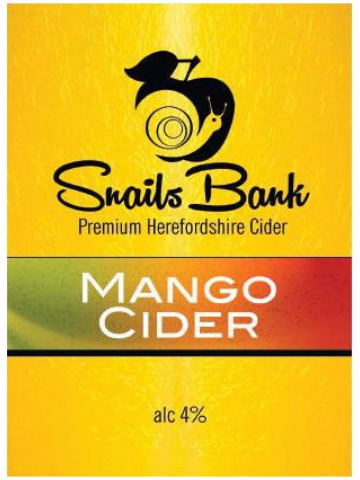 Mango Cider - 4%
Mango Cider
Snails Bank
4% abv
A light medium cider blended with succulent mango's. Mouthwateringly fruit and refreshing.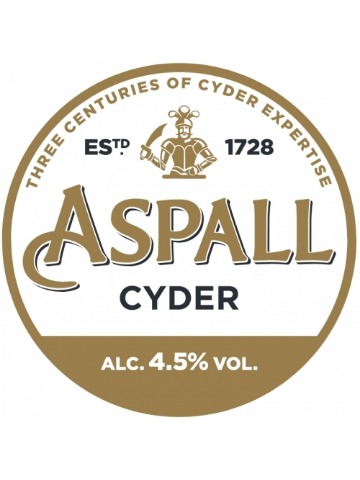 Cyder - 4.5%
Cyder
Aspall
4.5% abv
Made in the Aspall house style by blending culinary and bittersweet apple varieties such as Cox and Russet to deliver the refreshing, crisp taste of just-bitten apples. Delivering the refreshing, crisp taste of just-bitten apples with a light to medium body. A new mid-strength cider for all occasions.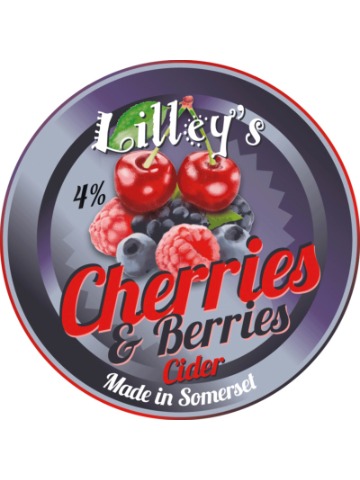 Cherries & Berries - 4%
Cherries & Berries
Lilley's
4% abv
Somerset cider bursting with berry scrumptiousness. Crafted with the most sublime cherries & berries, this mouth-watering cider is sweet with a soft underlying berry flavour and bold cherry notes.
Coming Soon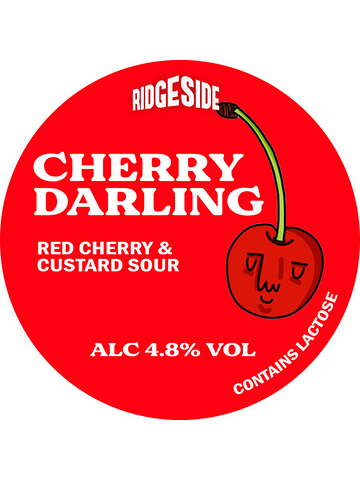 Cherry Darling - 4.8%
Cherry Darling
Ridgeside
4.8% abv
A red cherry and custard sour. All the sweet/sour pleasure of red cherries in liquid form. Heightened by a tart lacto culture and rounded out by vanilla and lactose.
This beer board is powered by Real Ale Finder. To get real time notifications from this pub download our consumer app.