The Cotton Mill

Swanley, BR8 8ET
The Cotton Mill

Swanley, BR8 8ET
Cask beers available
Cask beers available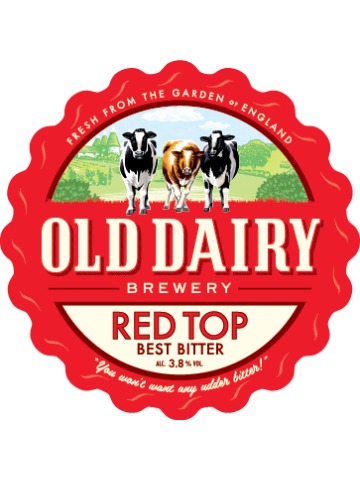 Red Top - 3.8%
Red Top
Old Dairy
3.8% abv
Relax and enjoy this classic English ale brewed with Maris Otter, Crystal, Brown and Chocolate malts. Savour the delicious toffee flavours with a hint of coffee, perfectly balanced against the fruitiness, spice and hints of citrus from East Kent Golding, English Cascade and Challenger hops.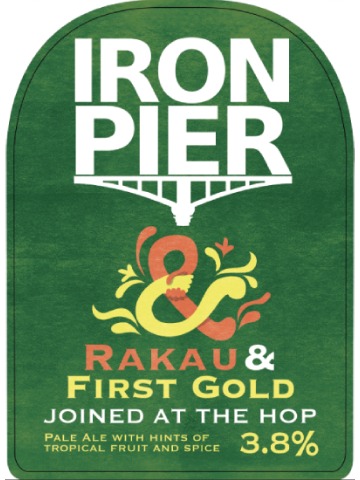 Rakau & First Gold - 3.8%
Rakau & First Gold
Iron Pier
3.8% abv
Part of the Joined at the Hop series. A session pale made with Rakau (New Zealand) and First Gold (UK) hops. Tropical fruit flavours with a hint of spice.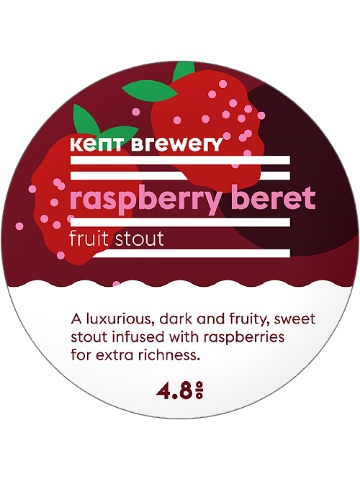 Raspberry Beret - 4.8%
Raspberry Beret
Kent
4.8% abv
A luxurious, dark and fruity, sweet stout infused with raspberries for extra richness.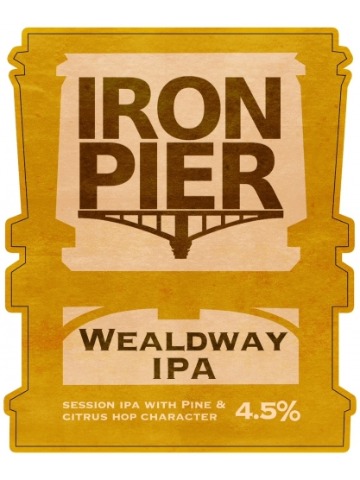 Wealdway IPA - 4.5%
Wealdway IPA
Iron Pier
4.5% abv
Brewed using Columbus and Chinook hops, resulting in a piney, citrus and floral aroma.
Craft Keg available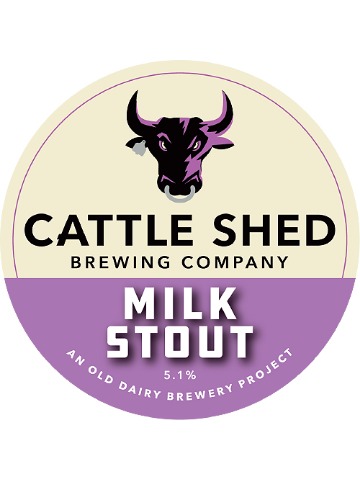 Milk Stout - 5.1%
Milk Stout
Cattle Shed
5.1% abv
A thick velvety mouthfeel reveals a hefty portion of liquorice and mild notes of coffee and chocolate. This milk stout is perfect comfort food for the wintery days and nights ahead.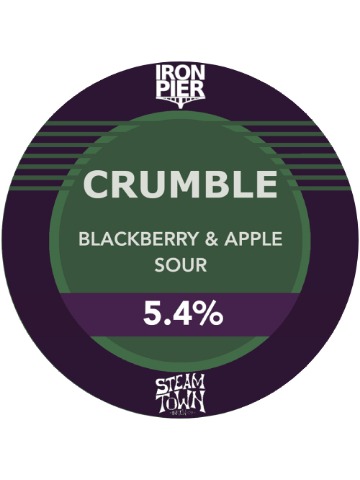 Crumble - 5.4%
Crumble
Iron Pier
5.4% abv
Blackberry and apple sour brewed with our friends at Steam Town for Collabageddon 2019. Slightly sharp with a balanced sweetness.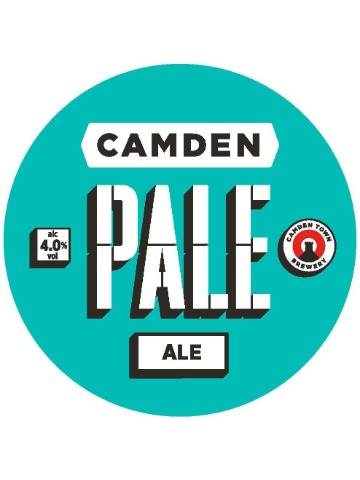 Pale Ale - 4%
Pale Ale
Camden Town
4% abv
Like the Queen wearing dirty sneakers, it's traditionally British with a rock star twist of American hops, giving citrus and tropical fruit, a round body and a drink-me-faster bitterness.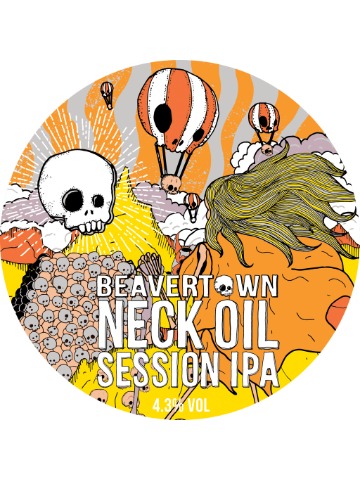 Neck Oil - 4.3%
Neck Oil
Beavertown
4.3% abv
We wanted to create a light, crisp, punchy, go to beer! A beer that you know you can pick up and appreciate or simply get it down ya neck. Extra pale base malts are used to keep it crisp and give the hops a great platform to dance on. Masses of hop additions during the whirlpool and a huge dose of dry hops make this a brilliantly 'easy' IPA.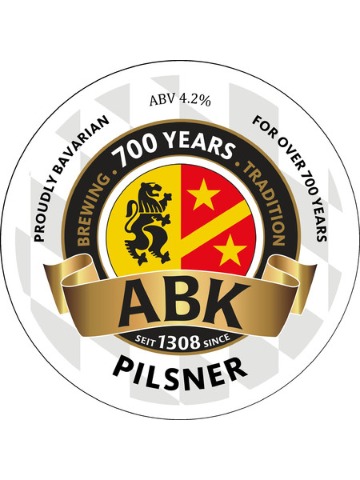 Pilsner - 4.2%
Pilsner
ABK
4.2% abv
A well balanced, smooth session lager with a robust and hoppy taste. Brewed exclusively for the UK market. Pilsner has a smooth aromatic hop taste. It is a cool refreshing session beer with an intense yellow, golden appearance. A truly authentic Bavarian imported session lager and an antidote to the current trends around the UKs mainstream lager brands.
Ciders & Perries available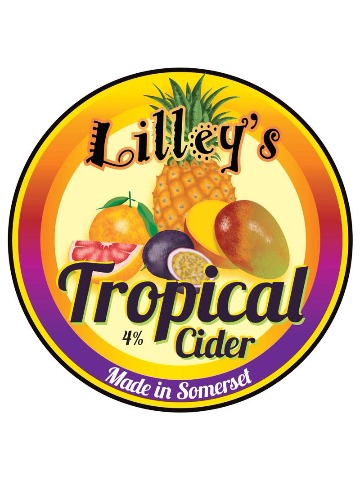 Tropical Cider - 4%
Tropical Cider
Lilley's
4% abv
We have blended our Somerset cider with an explosion of tropical fruits. Pink grapefruit, pineapple, mango and lime all combine to make this a succulent thirst quencher. Perfect for drinking on the beach and making you feel closer to the Caribbean with every sip.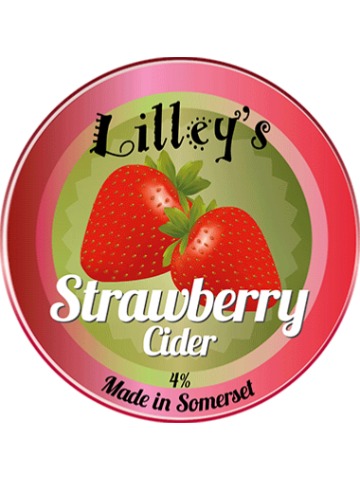 Strawberry Cider - 4%
Strawberry Cider
Lilley's
4% abv
Easy drinking still strawberry cider made with a blend of apple cider and strawberry juice.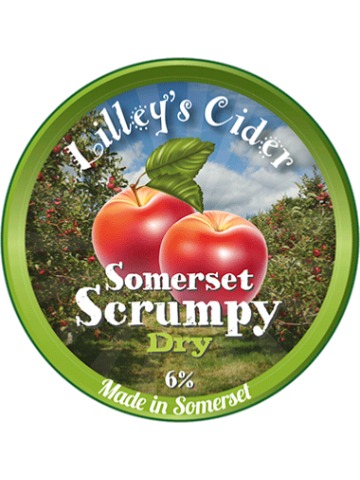 Somerset Scrumpy (Dry) - 6%
Somerset Scrumpy (Dry)
Lilley's
6% abv
Made with a blend of bittersweet cider apples this is a very traditional unfiltered cider. Perfect for those that like a dry Somerset cider. Full-bodied and full of character.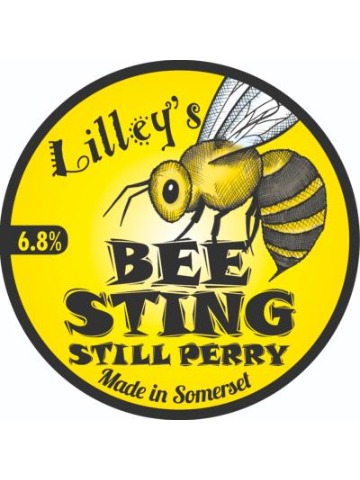 Bee Sting - 6.8%
Bee Sting
Lilley's
6.8% abv
Sweet but incredibly refreshing with a glorious fresh tasting pear flavour and a wonderful pear aroma.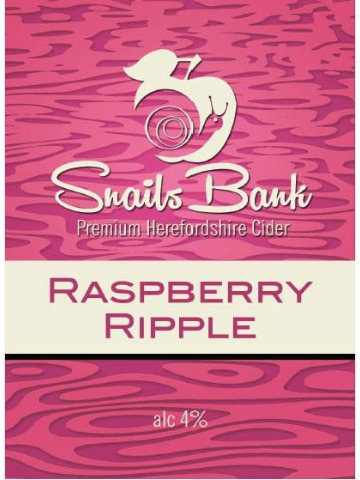 Raspberry Ripple - 4%
Raspberry Ripple
Snails Bank
4% abv
Sweet cider infused with tart raspberry rippled through with vanilla.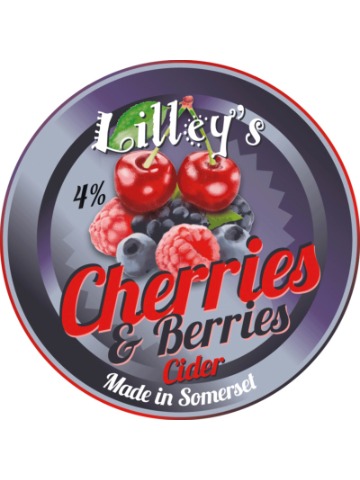 Cherries & Berries - 4%
Cherries & Berries
Lilley's
4% abv
Somerset cider bursting with berry scrumptiousness. Crafted with the most sublime cherries & berries, this mouth-watering cider is sweet with a soft underlying berry flavour and bold cherry notes.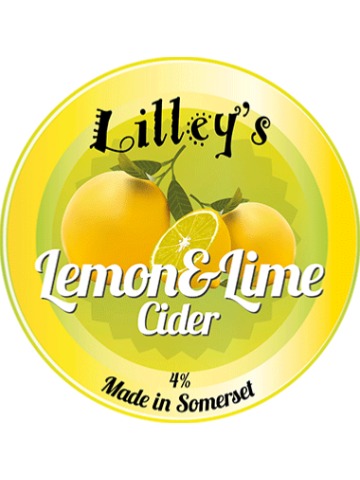 Lemon & Lime - 4%
Lemon & Lime
Lilley's
4% abv
Lilley's Lemon and Lime cider is a refreshing blend of tangy citrus fruits and crisp Somerset cider to awaken your taste buds, a real taste of summer.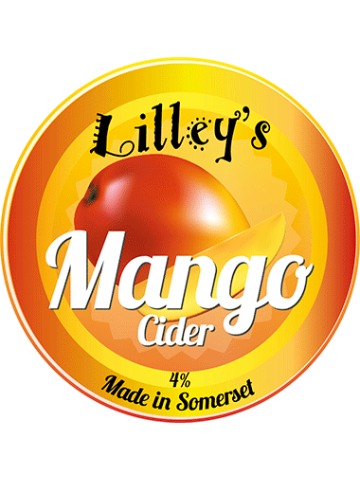 Mango - 4%
Mango
Lilley's
4% abv
Smooth and sophisticated mango cider made with an ample portion of mango juice and Somerset cider.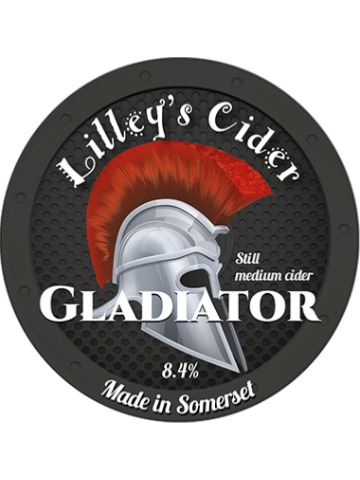 Gladiator - 8.4%
Gladiator
Lilley's
8.4% abv
This strong rustic cider with its Roman flair has everything. Well rounded, fruity, packed full of flavour and intoxicatingly easy to drink for an 8.5% cider. Medium.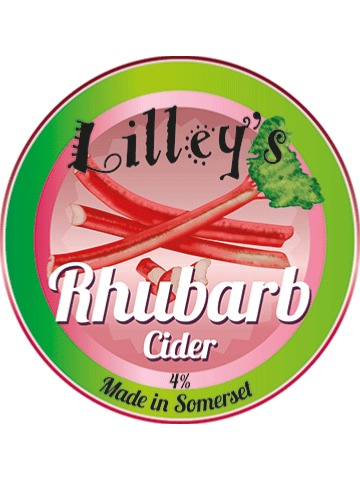 Rhubarb Cider - 4%
Rhubarb Cider
Lilley's
4% abv
We have expertly blended our crisp Somerset Cider and tangy rhubarb to make this taste sensation. Sweet and full of rhubarb flavour with a tart edge to it.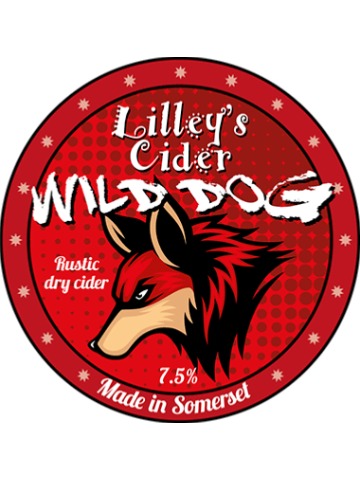 Wild Dog - 7.5%
Wild Dog
Lilley's
7.5% abv
A traditional vintage cider left alone to ferment and mature creating a more wild and rustic cider, then sweetened back to medium.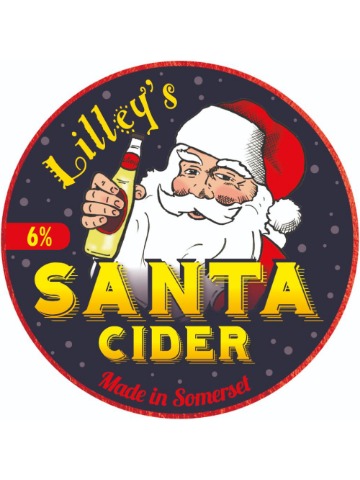 Santa Cider - 6%
Santa Cider
Lilley's
6% abv
Santa's Elves have been busy blending a rich and warming rustic cider bursting with apple flavour. Cloudy and medium sweet.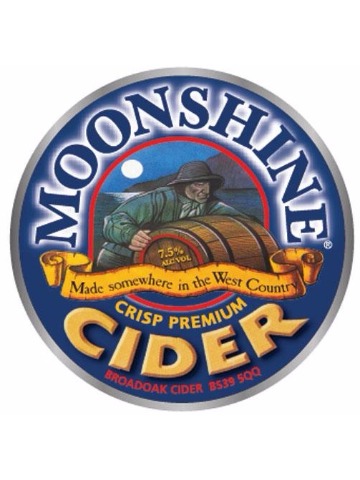 Moonshine - 7.5%
Moonshine
Broadoak
7.5% abv
This medium-sweet cider has a crisp, light, refreshing, fruity flavour, supplied by dessert and culinary apples, resulting in a very drinkable character, despite its strength.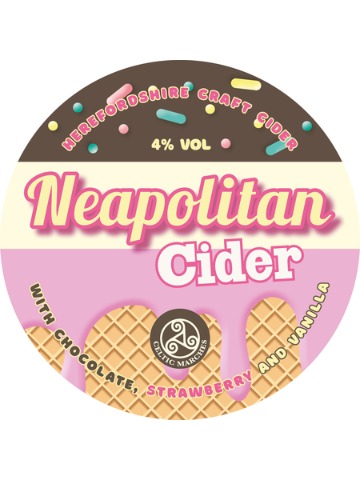 Neapolitan Cider - 4%
Neapolitan Cider
Celtic Marches
4% abv
Neapolitan Cider?! Youll have to taste it to believe it! This intriguing Herefordshire cider takes you on a taste journey through the classic ice cream, Neapolitan. The immediate ice cream nose is complimented by the crescendo of three flowing flavours. Finitely blended, this extraordinary cider has an initial hit of delicate vanilla, smoothly transcending into the next wave, a fruity burst of strawberry, it then flows into the lasting rich and creamy chocolate ice cream layer.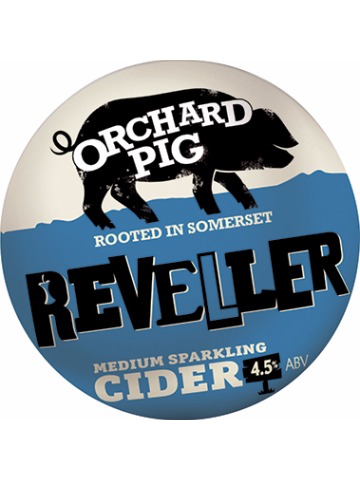 Reveller - 4.5%
Reveller
Orchard Pig
4.5% abv
Reveller is a celebration of Somerset! The generous apple aroma draws you into a crisp, refreshing cider with a tangy note of freshly squeezed lime in the finish. The gentle sparkle enhances the flavours giving a light, moreish cider – less bubbles means more apples.
Coming Soon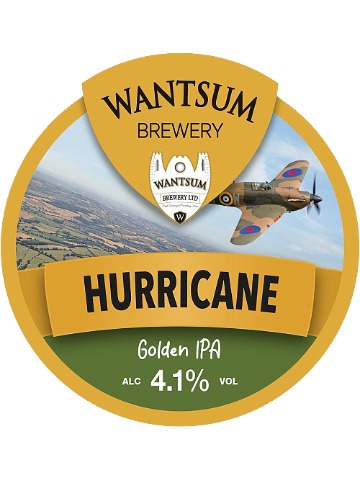 Hurricane - 4.1%
Hurricane
Wantsum
4.1% abv
Golden IPA brewed with the finest English Goldings hops, delightful and refreshing.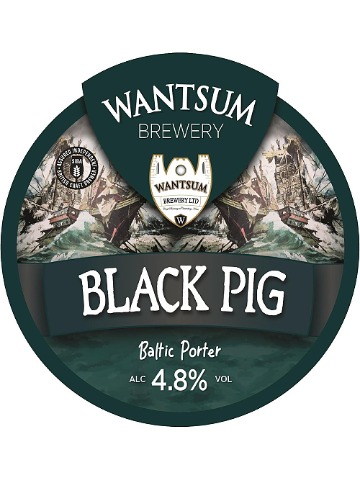 Black Pig - 4.8%
Black Pig
Wantsum
4.8% abv
Adapted from an imperial Russian porter recipe, this beer is incredibly smooth with burnt chocolate and smoky malt notes mixed with delicate hop bitterness and floral notes.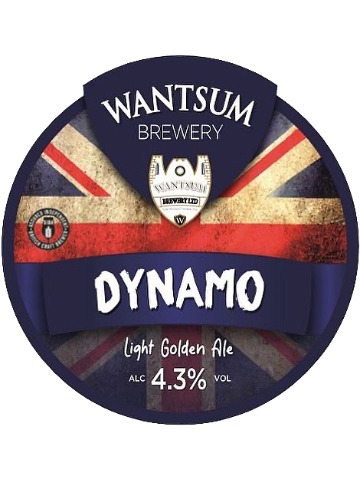 Dynamo - 4.3%
Dynamo
Wantsum
4.3% abv
A crisp light golden ale, fruity and floral with an orange citrus twist.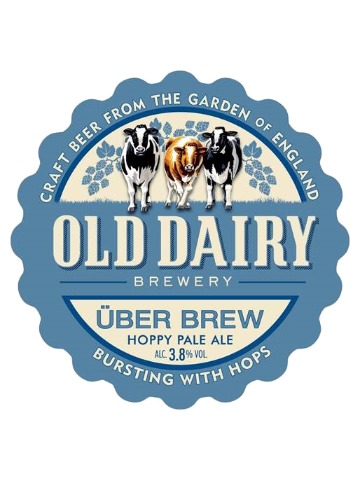 Uber Brew - 3.8%
Uber Brew
Old Dairy
3.8% abv
A 3.8% beer bursting with hops, extremely clean-drinking Hoppy Pale Ale with a strong floral aroma. Full-bodied and full-flavoured yet gentle enough to make it a stunning session beer. Citra, Chinook and Equinox hops.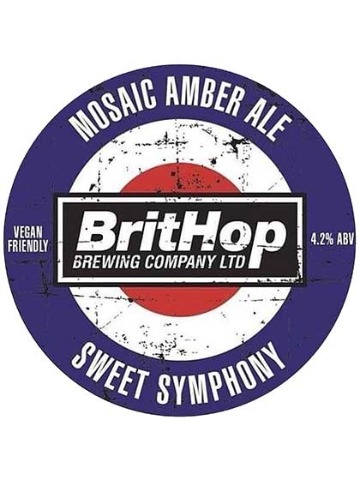 Sweet Symphony - 4.2%
Sweet Symphony
BritHop
4.2% abv
Amber ale with Mosaic hops. Vegan friendly.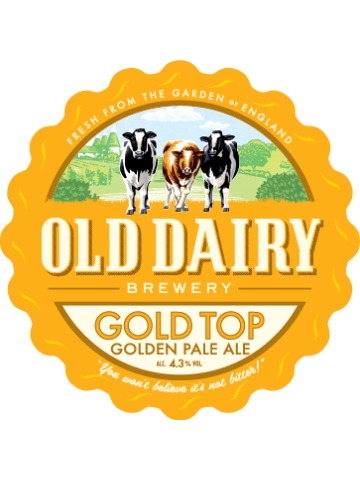 Gold Top - 4.3%
Gold Top
Old Dairy
4.3% abv
A superb golden pale ale which combines Maris Otter with Munich and Carapils malts, normally used in the finest continental lager. Add East Kent Goldings, Cascade and Fuggle hops and the result is a refreshing 'anytime' beer with good body, caramelised undertones and a distinctly gold colour.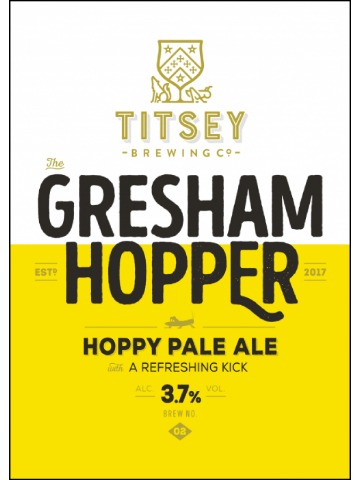 Gresham Hopper - 3.7%
Gresham Hopper
Titsey
3.7% abv
Pale Ale - Refreshing bitterness with bundles of fresh citrus, mango and pine flavour and aroma. Nice and Hoppy!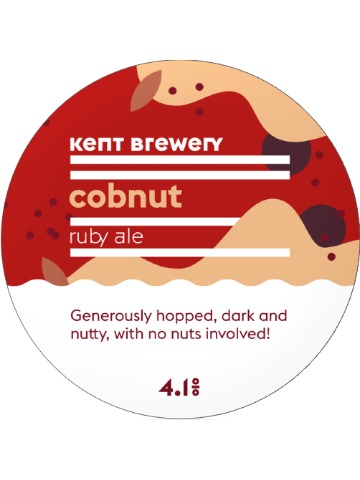 Cobnut - 4.1%
Cobnut
Kent
4.1% abv
Generously hopped ruby ale, dark and nutty, with not nuts involved!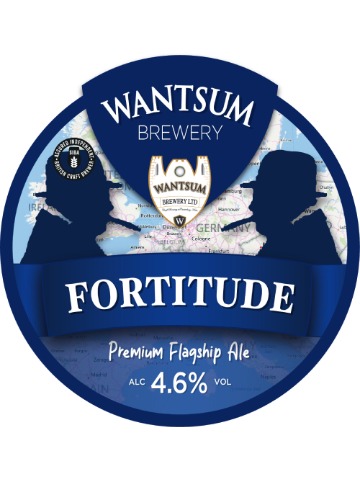 Fortitude - 4.6%
Fortitude
Wantsum
4.6% abv
Our flagship bitter first brewed in 2009. This Best Bitter combines four types of malts to give depth of body, with English and American hops for a pronounced hop finish.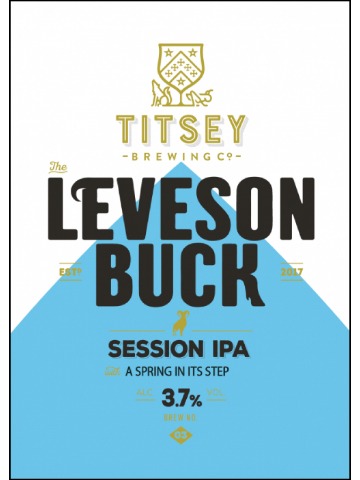 Leveson Buck - 3.7%
Leveson Buck
Titsey
3.7% abv
Session IPA – Thirst quenching bitterness with passion fruit, citrus, pineapple and gooseberry notes. All the flavour of an IPA – but you can have a few!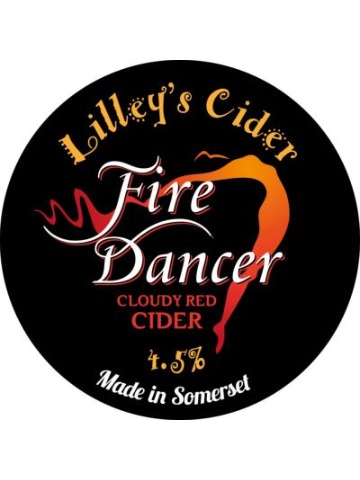 Fire Dancer - 4.5% (keg)
Fire Dancer (keg)
Lilley's
4.5% abv
A traditional cloudy cider, with a rich rosy colour. This cider has been packed full of apples to really allow the taste to come through.
This beer board is powered by Real Ale Finder. To get real time notifications from this pub download our consumer app.