The Black Country Arms

Walsall, WS1 1QW
The Black Country Arms

Walsall, WS1 1QW
Cask beers available
Cask beers available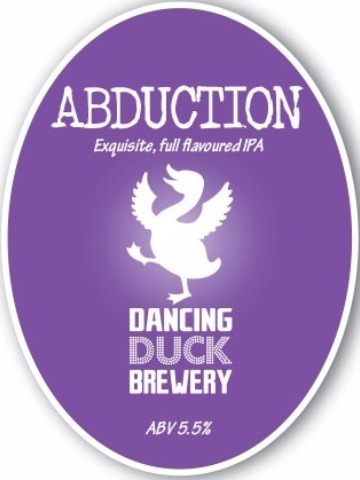 Abduction - 5.5%
Abduction
Dancing Duck
5.5% abv
A myriad of tropical fruit flavours in harmonious balance with an enjoyable level of hoppy bitterness, a good malt character and a very clean finish. This a dangerously drinkable 5.5% IPA!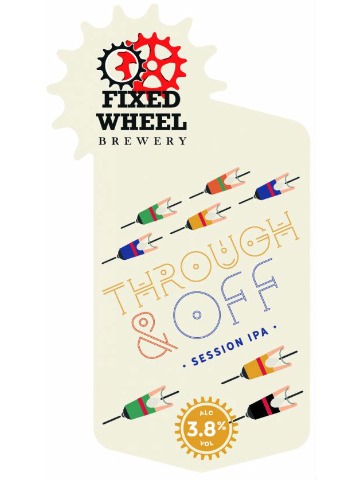 Through & Off - 3.8%
Through & Off
Fixed Wheel
3.8% abv
Our ever changing Session IPA concentrating on big fruity hops, all the flavour at an all day pace!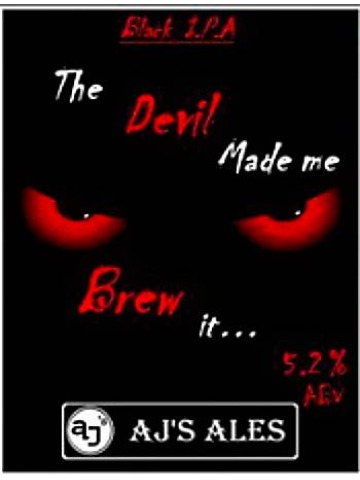 The Devil Made Me Brew It - 5.2%
The Devil Made Me Brew It
AJ's
5.2% abv
A black IPA heavily hopped with American Summit and green Bullet, tasting very bitter and malty.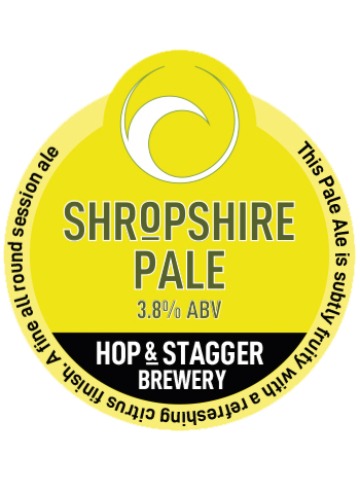 Shropshire Pale Ale - 3.8%
Shropshire Pale Ale
Hop & Stagger
3.8% abv
If you are looking for a great session ale that is easy drinking, easy on the palate but is not bland and lifeless then this is the one for you. The characteristics of this ale are moderately fruity with a medium bitterness and moderate hop character; this one is all about a fine balance of ingredients and flavours.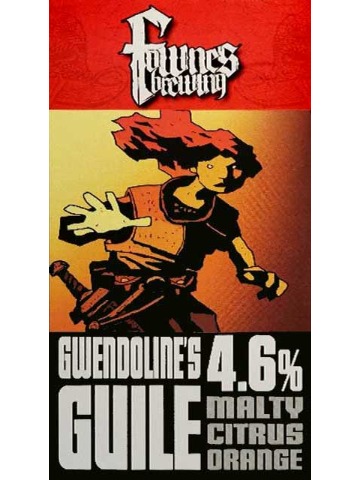 Gwendoline's Guile - 4.6%
Gwendoline's Guile
Fownes
4.6% abv
Copper in colour, brewed with a combination of German and Belgian malts to produce a full bodied session ale exploding with orange and citrus hop flavours from Bravo, El Dorado and Amarillo.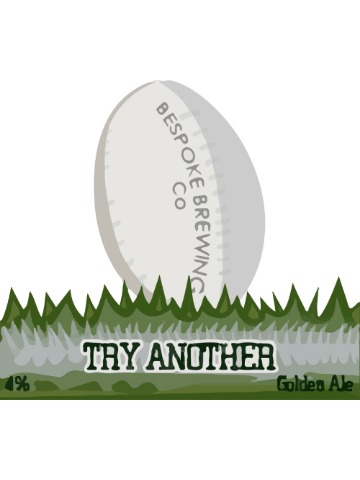 Try Another - 4%
Try Another
Bespoke
4% abv
Light Session ale - Perfect for sipping at any time of the day, this versatile Golden ale is a crowd pleasing beer with unbelievable moreish qualities. It is well rounded with enough hopping to make anyone want to TRY ANOTHER!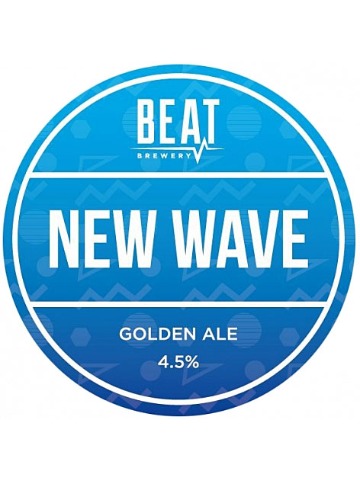 New Wave - 4.5%
New Wave
Beat
4.5% abv
Golden ale with fruit flavours of tangerine, melon and apricot.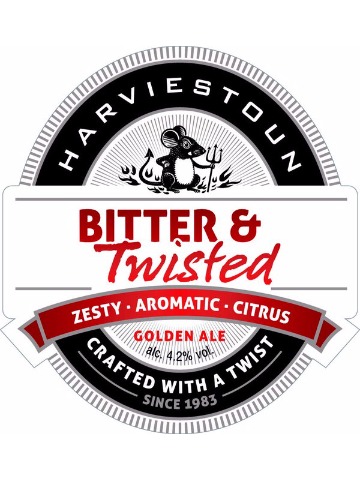 Bitter & Twisted - 3.8%
Bitter & Twisted
Harviestoun
3.8% abv
A superbly-balanced, refreshingly-lively beer. It has a malty-sweet aroma with a floral, fruity hoppiness and a zingy, zesty flavour. Complex, rounded, sweet and dry; this is the connoisseurs' session beer par excellence!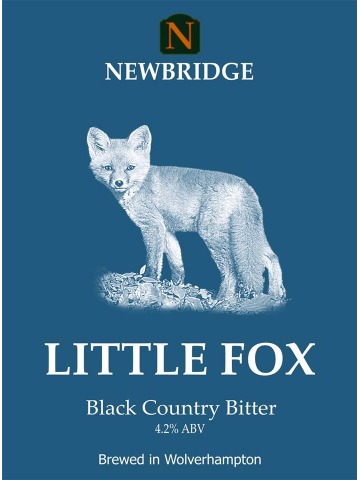 Little Fox - 4.2%
Little Fox
Newbridge
4.2% abv
Brewed with English Maris Otter malted barley, and three varieties of English hops (Target, Goldings & Progress). Our aim was to create an easy drinking bitter inspired by many of the great brewers of the Black Country. It is amber in colour with complex earthy flavours.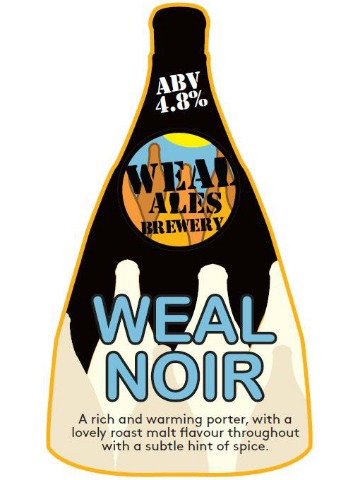 Weal Noir - 4.8%
Weal Noir
Weal
4.8% abv
A little secret here – this was originally for our first Christmas beer. However, following lots of positive feedback, this rich and warming porter has been renamed and retained as a full time offering. It has a lovely roast malt flavour throughout with a subtle hint of spice.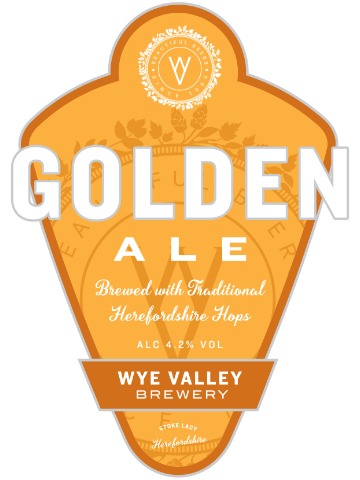 Golden Ale - 4.2%
Golden Ale
Wye Valley
4.2% abv
Previously called Dorothy Goodbody's Golden Ale. Golden Ale is a welcome ray of liquid sunshine whether it's summer, winter or anywhere in between. Our brewers have blended two of Herefordshire's finest hop varieties, Goldings and Fuggles, with Maris Otter pale malt to make this a cheerfully down-to-earth-beer that is simply bursting with zest and character.
Wibbly Wallaby - 4.4%
Wibbly Wallaby
Wincle
4.4% abv
A full bodied golden beer with fruity hoppy overtones and a dry, slightly biscuity finish. Very moorish.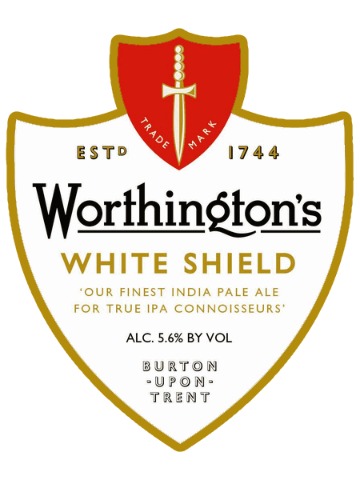 White Shield - 5.6%
White Shield
Worthington
5.6% abv
Our finest India Pale Ale, for true IPA connoisseurs.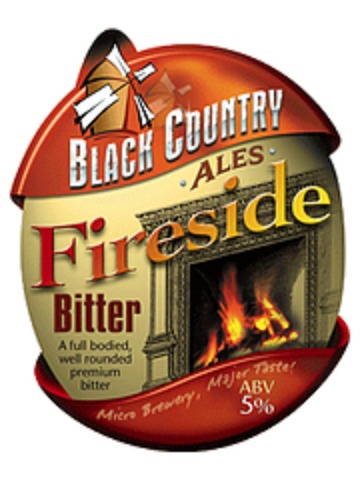 Fireside - 5%
Fireside
Black Country
5% abv
A well rounded premium bitter, amber in colour, clean in taste leading to a pleasant dry finish.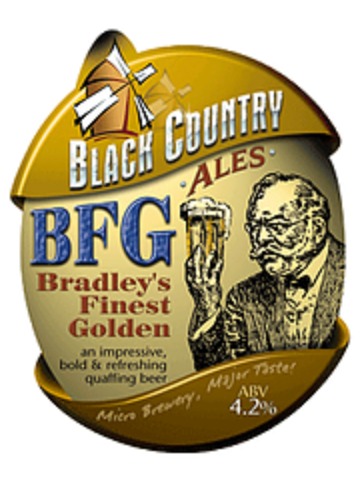 BFG - 4.2%
BFG
Black Country
4.2% abv
A straw coloured quaffing beer, with an impressive bold citrus hop aroma, fruity balanced sweetness and a lingering refreshing after-taste.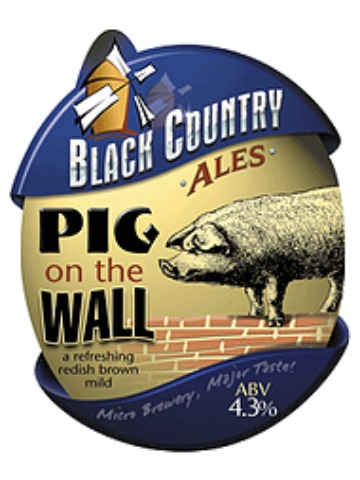 Pig on the Wall - 4.3%
Pig on the Wall
Black Country
4.3% abv
A refreshing chestnut brown beer with a complex flavour of light hops giving way to a bittersweet blend of roasted malt. Suggestions of chocolate and coffee undertones.
Craft Keg available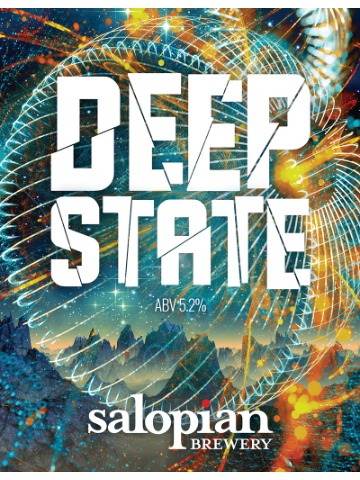 Deep State - 5.2%
Deep State
Salopian
5.2% abv
With a smooth mouthfeel, gentle bitterness, and dry finish this rich tropical fruit laden IPA is fragrant with bold flavours of grapefruit, peach and zingy freshness.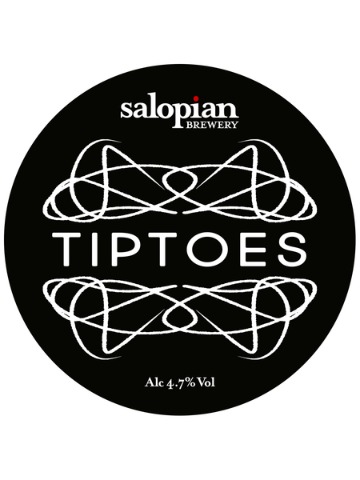 Tiptoes - 4.7%
Tiptoes
Salopian
4.7% abv
Grapefruit and fresh orange peel and lemon zest are in abundance, while hints of pine ebb and flow over sun baked grain and rich pale malts.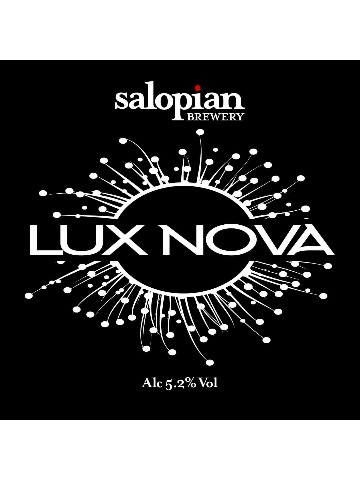 Lux Nova - 5.2%
Lux Nova
Salopian
5.2% abv
A white IPA hybrid style that encompasses the characteristics of a traditional wheat beer with the hopping of a modern IPA. It's brewed with saison yeast, coriander and oranges - it has a malt bill of wheat and lager. Having a succulent taste of orange, grapefruit and mango it's also decked out with spicy coriander, clove and a peppery taste of pine.
Ciders & Perries available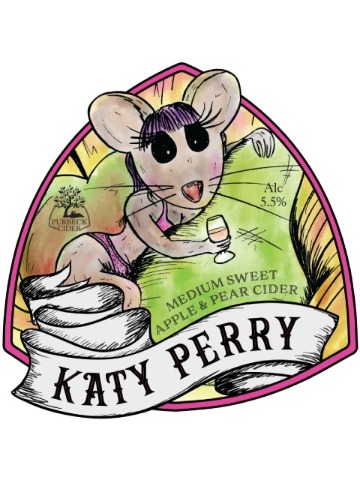 Katy Perry - 5.5%
Katy Perry
Purbeck
5.5% abv
This is a blend of this cider-maker's award-winning perry and Katy cider, resulting in a smooth, wine-like pear flavour, balanced with a crisp apple bite.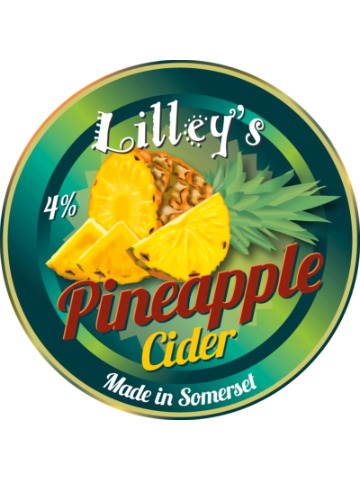 Pineapple Cider - 4%
Pineapple Cider
Lilley's
4% abv
Using our legendary skills in blending fruit with our fantastic cider we have come up with this pineapple delight. in this fruity fusion pineapple juice is paired with our crisp somerset cider creating this exciting fresh flavour.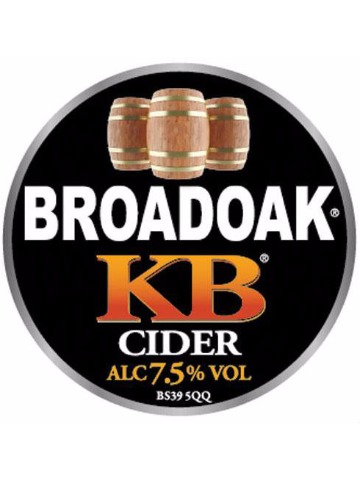 Kingston Black - 7.5%
Kingston Black
Broadoak
7.5% abv
A single variety cider made from the Kingston Black apple making. A dry copper coloured cider.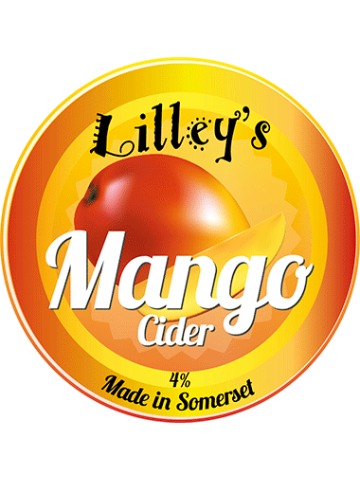 Mango - 4%
Mango
Lilley's
4% abv
Smooth and sophisticated mango cider made with an ample portion of mango juice and Somerset cider.
Coming Soon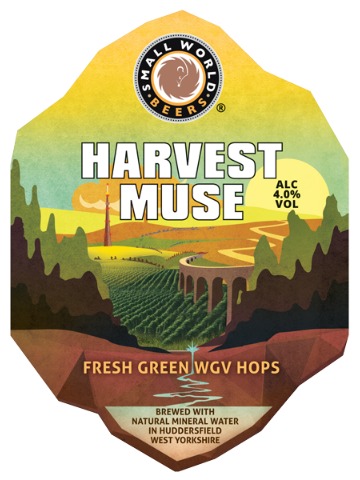 Harvest Muse - 4%
Harvest Muse
Small World
4% abv
Our celebration of the Hop Harvest, this Pale Ale is brewed using Fresh Green Hops picked and into the brew-house on the same day, our ultimate seasonal beer has grassy and delicate citrus notes with a spicy finish.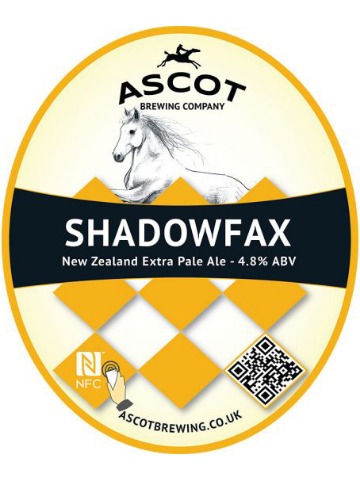 Shadowfax - 4.8%
Shadowfax
Ascot
4.8% abv
Extra Pale Ale. Highly hopped with our favourite New Zealand Hops to give it tropical, pineapple and citrus notes.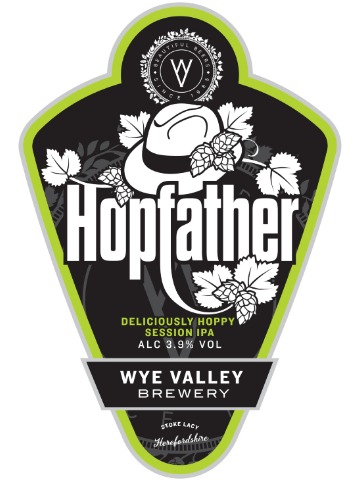 Hopfather - 3.9%
Hopfather
Wye Valley
3.9% abv
We've given Hopfather an overhaul with a new recipe. Mosaic, Summit, Cascade, Pilot and Azacca hops join forces to provide some seriously hoppy clout. This session IPA also boasts a new vibrant gold colour together with subtle malt overtones, zesty fruit flavours and a refreshingly crisp finish.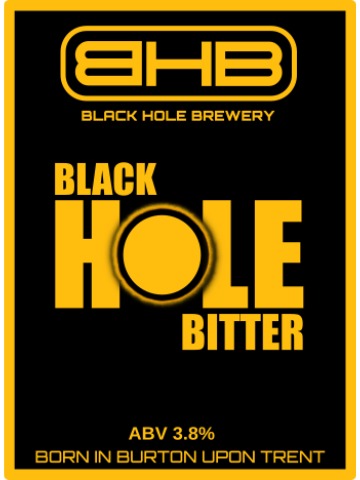 Black Hole Bitter - 3.8%
Black Hole Bitter
Black Hole
3.8% abv
Almost golden with a strong hop aroma. A fine fresh lively session beer hopped to give a clean crisp finish of hoppy dryness and a touch of astringency.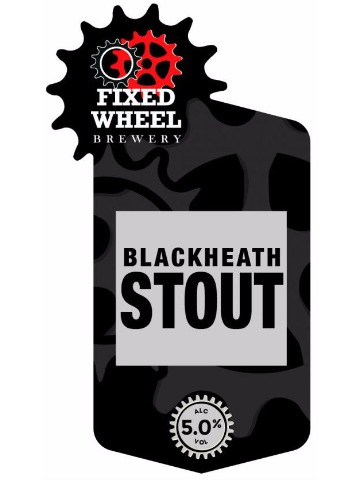 Blackheath Stout - 5%
Blackheath Stout
Fixed Wheel
5% abv
Full Bodied fruity stout dedicated to the home of our Blackheath Brewery, brewed with New Zealand and English hops to give an Oaky bitterness and a dark fruits finish.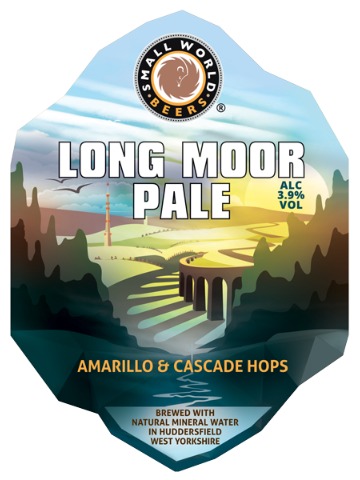 Long Moor Pale - 3.9%
Long Moor Pale
Small World
3.9% abv
Pale ale with grapefruit and citrusy notes with a light bitter finish, brewed with Centennial and Cascade hops.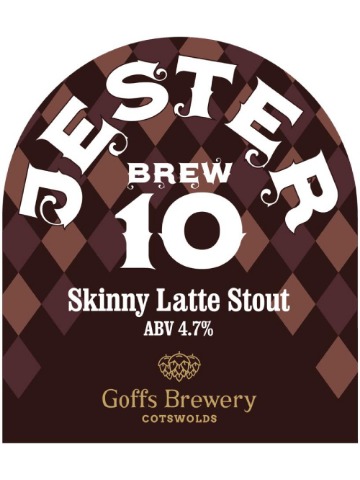 Jester No 10 - 4.7%
Jester No 10
Goffs
4.7% abv
Limited edition skinny latte stout, chock full of roasty malts, a hint of sweetness and a handful of coffee beans.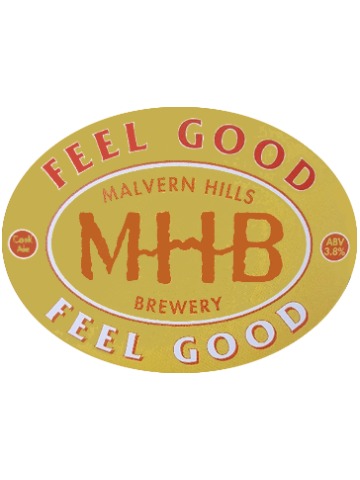 Feel Good - 3.8%
Feel Good
Malvern Hills
3.8% abv
A light frothy beer that lives up to its name, with a floral spicy aroma and good bittering quality.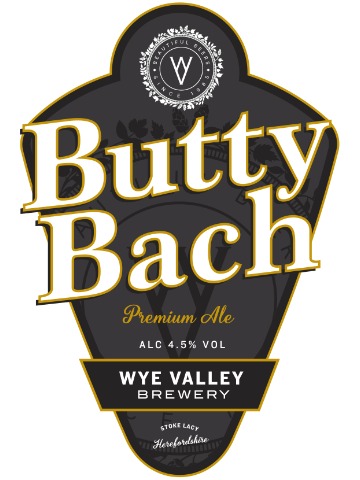 Butty Bach - 4.5%
Butty Bach
Wye Valley
4.5% abv
Butty Bach is Welsh meaning 'little friend'. This smooth and satisfying premium ale is burnished gold in colour, and certainly has made a few friends in its time. Brewed using Maris Otter and Crystal malts, flaked barley, malted wheat, and locally grown Fuggles, Goldings and Bramling Cross hops.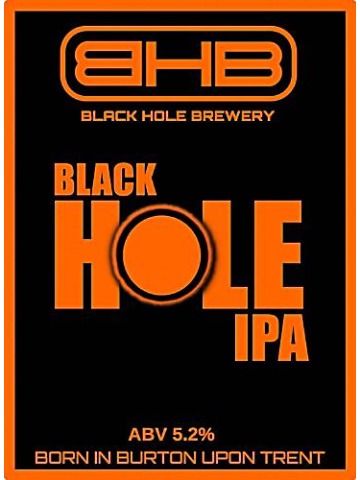 Black Hole IPA - 5.2%
Black Hole IPA
Black Hole
5.2% abv
IPA dry hopped with American and New Zealand hops that give an intense fruity aroma with notes of grapefruit and pine.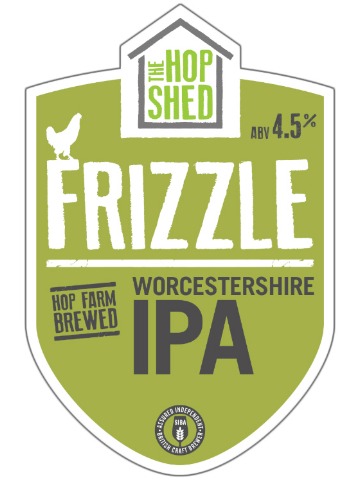 Frizzle - 4.5%
Frizzle
Hop Shed
4.5% abv
Rich golden in colour with a fruity, floral hop aroma and a significant hoppy bitterness from a combination of Pilgrim, UK Cascade and First Gold hops.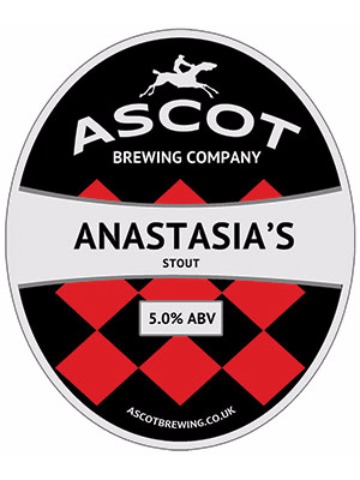 Anastasia's Stout - 5%
Anastasia's Stout
Ascot
5% abv
Deep and complex stout full of roasted coffee and bitter chocolate flavours with oats to give a smooth mouthfeel. The bitterness is balanced by a silky smooth finish.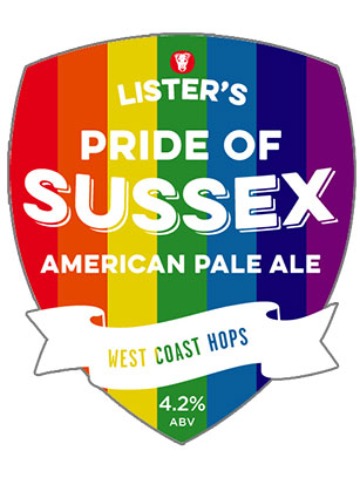 Pride Of Sussex - 4.2%
Pride Of Sussex
Lister's
4.2% abv
A hoppy, light beer with a slight citrus, floral flavour. It's refreshing, easy-drinking and moreish. We'll be donating 5p from every pint to LGBT Foundation helping celebrate Pride and supporting LGBT causes nationwide.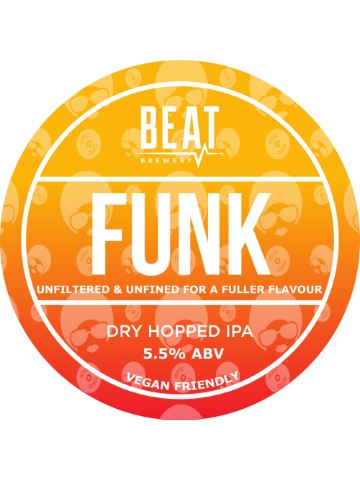 Funk - 5.5%
Funk
Beat
5.5% abv
Packed with New World hops, colossal tropical hop flavours with a simple malt base.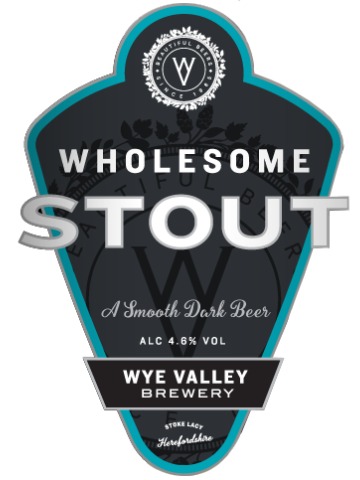 Wholesome Stout - 4.6%
Wholesome Stout
Wye Valley
4.6% abv
A dark, full-bodied number; a wonderful stout with intense roasted barley flavours and a dry, bitter finish. It boasts roasted coffee notes and plenty of hop flavour. It's only the second beer to gain top beer writer Roger Protz's five-star rating.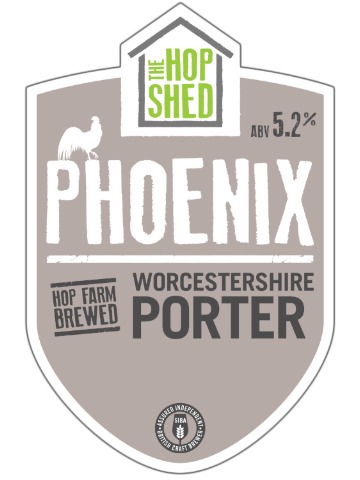 Phoenix - 5.2%
Phoenix
Hop Shed
5.2% abv
Hints of chocolate malt combined with molasses and Phoenix hops create a bittersweet, dark ale.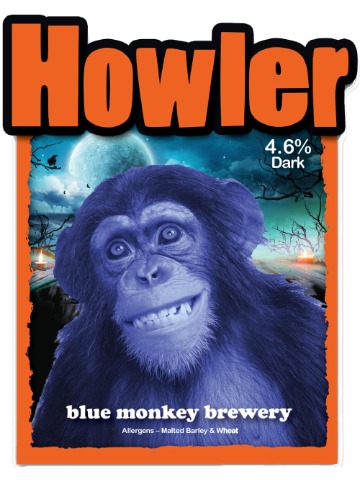 Howler - 4.6%
Howler
Blue Monkey
4.6% abv
A fruity dark ale with British and German malts generously hopped with German and American varieties to give a dark yet hoppy flavour and a lush lingering aroma.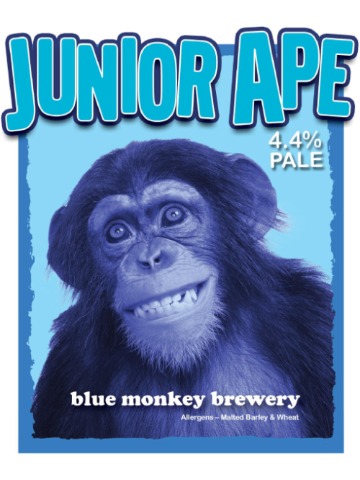 Junior Ape - 4.4%
Junior Ape
Blue Monkey
4.4% abv
A very quaffable American pale ale. A simple malt profile gives an amber colour and soft cream head. Its aroma gives subtle malts paired with citrus fruits. To taste it has bursts of; orange, grapefruit and floral tones. Supported with a clean malt profile and soft bitterness.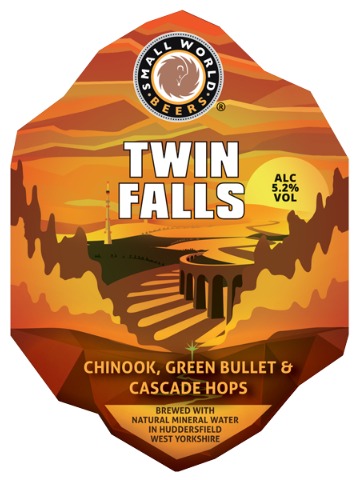 Twin Falls - 5.2%
Twin Falls
Small World
5.2% abv
Full bodied Pale ale with fruity aroma and a hoppy flavour with lasting bitterness.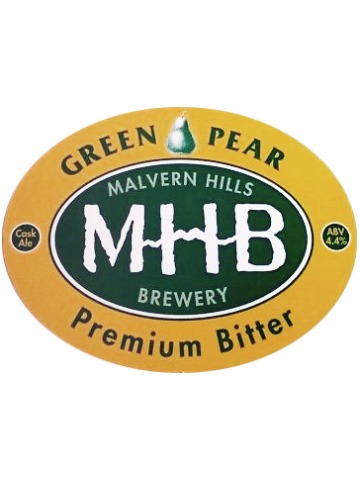 Green Pear - 4.4%
Green Pear
Malvern Hills
4.4% abv
A premium beer, golden in colour. Finest Herefordshire Green Hops are added to the traditional Black Pear recipe giving a fuller hoppy note along with a pleasant aroma and bitter finish. Historically it was reported in 1724 that the best hops came from the plantations of Herefordshire, hop-planting was in abundance at this time.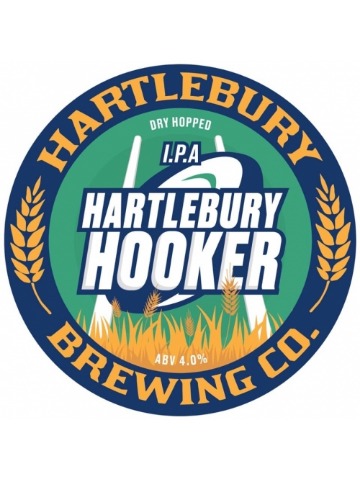 Hartlebury Hooker - 4%
Hartlebury Hooker
Hartlebury
4% abv
Dry hopped IPA.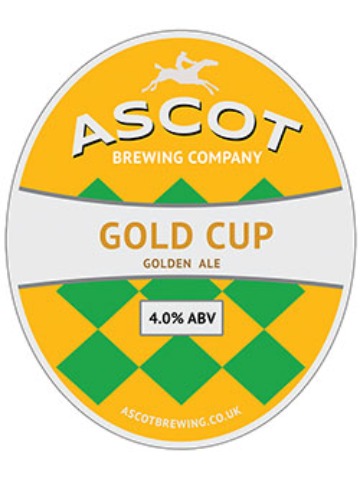 Gold Cup - 4%
Gold Cup
Ascot
4% abv
Light golden ale with intense citrus grapefruit aromas from Cascade and Chinook hops. Very refreshing Golden Ale with a strong hop character.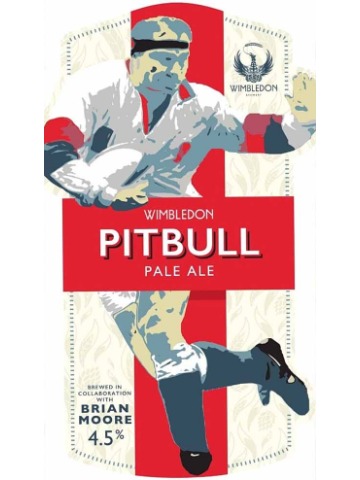 Pitbull - 4.5%
Pitbull
Wimbledon
4.5% abv
We've created a beer with England legend Brian Moore, a sessionable pale ale celebration of classic and contemporary English malt and hop varieties. Perfect for your breakfast viewing!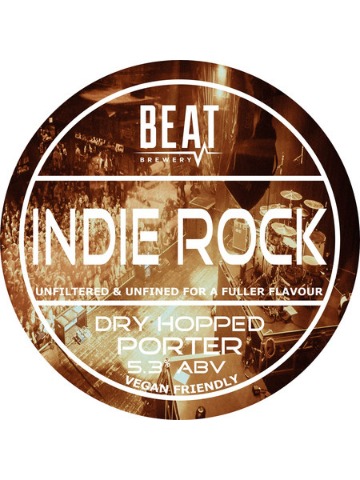 Indie Rock - 5.3%
Indie Rock
Beat
5.3% abv
Indie Rock is free to explore a smooth, dark and deep chocolatey base, with hints of spice and pine. A complex blend of five types of malt and generous helping of dry hops gives Indie Rock that independent do-it-yourself feel.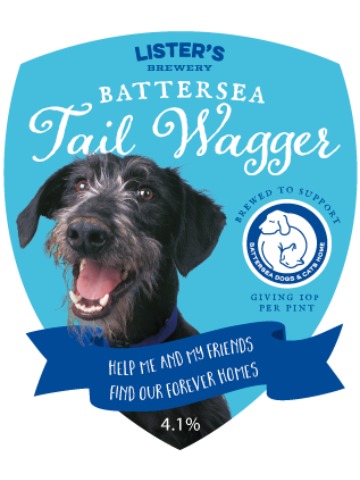 Battersea Tail Wagger - 4.1%
Battersea Tail Wagger
Lister's
4.1% abv
Brewed specially to mark our association with Battersea Dogs & Cats Home, this is a deep ochre pale ale with a satisfying lasting finish. We give 10 pence from every pint of Tail Wagger to Battersea.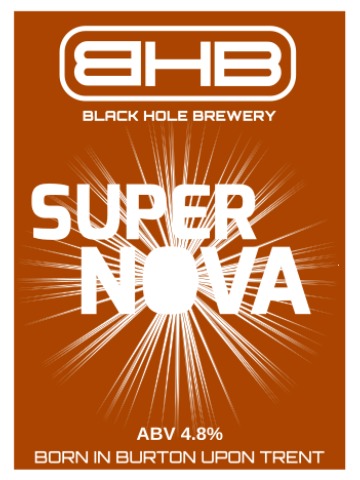 Supernova - 4.8%
Supernova
Black Hole
4.8% abv
Pure gold. Like marmalade made from Seville oranges and grapefruit, the aroma mimics the sweet start but gives into the hops which deliver a dry lingering bitter finish.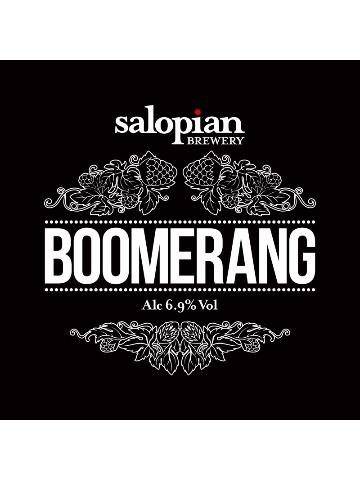 Boomerang - 6.9%
Boomerang
Salopian
6.9% abv
A surge of pine engulfs the palate while hints of orange curacao and mango cascade across a dry and tempered bitter landscape. The finish is long and defined with a hint of sweetness.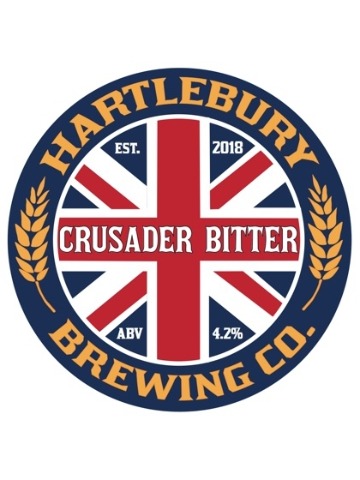 Crusader Bitter - 4.2%
Crusader Bitter
Hartlebury
4.2% abv
A bitter made with North Down and Fuggles hops, superbly balanced with a gentle sweetness throughout.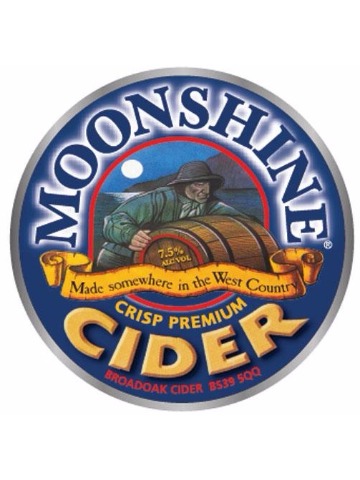 Moonshine - 7.5%
Moonshine
Broadoak
7.5% abv
This medium-sweet cider has a crisp, light, refreshing, fruity flavour, supplied by dessert and culinary apples, resulting in a very drinkable character, despite its strength.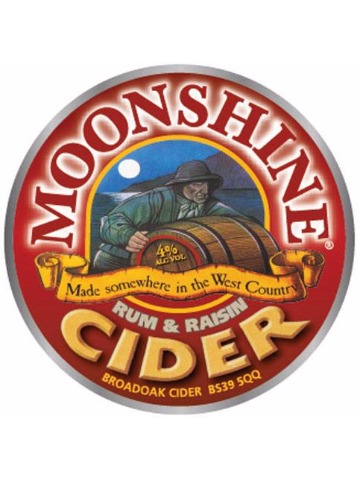 Moonshine Rum & Raisin - 4%
Moonshine Rum & Raisin
Broadoak
4% abv
Moonshine premium cider has been infused with rum and raisin invoking the flavours of the warm and sunny West lndies. A classy cider and very drinkable.
This beer board is powered by Real Ale Finder. To get real time notifications from this pub download our consumer app.