The Berry

Walmer, Deal, CT14 7EQ
The Berry

Walmer, Deal, CT14 7EQ
Cask beers available
Cask beers available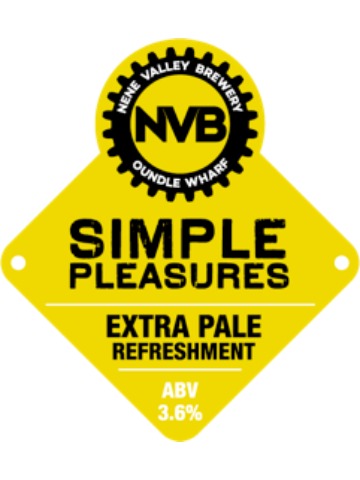 Simple Pleasures - 3.6%
Simple Pleasures
Nene Valley
3.6% abv
A light clean and refreshing beer with a pleasing citrus hop aroma and flavour.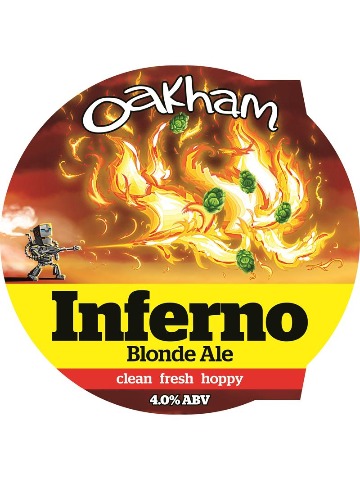 Inferno - 4%
Inferno
Oakham
4% abv
This light igniting ale flickers complex fruits across your tongue leaving a dry fruity bitter finish smothering your thirst. Inferno uses a blend of five different hops from the Yakima Valley to create its floral aroma and unique flavour.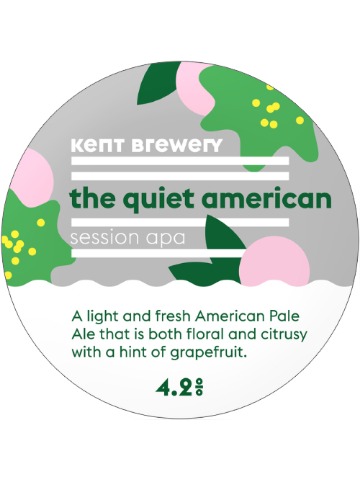 The Quiet American - 4.2%
The Quiet American
Kent
4.2% abv
A light and fresh American Pale Ale that is both floral and citrusy with a hint of grapefruit.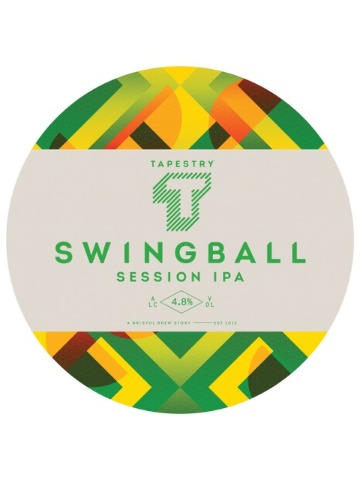 Swingball - 4.8%
Swingball
Tapestry
4.8% abv
Mosaic, Citra and a cheeky splash of El Dorado hops give a real tropical punch to this sociable, sessionable brew.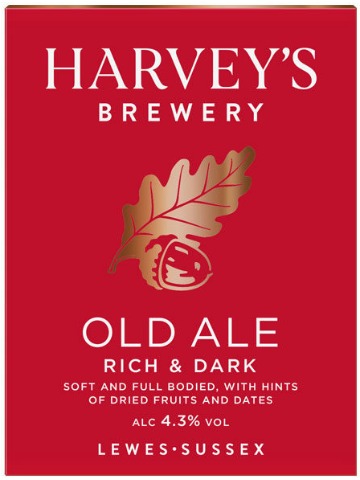 Old Ale - 4.3%
Old Ale
Harvey's
4.3% abv
A firm favourite during the autumn and winter months. A dark, warming brew. Burnt sugars and roasted malts compliment the premium Maris Otter barley, supplanting the light bitterness of aroma hops. With hints of dried fruit and dates, this rich ale has been likened to the oak: steadfast throughout the year, regardless of the season.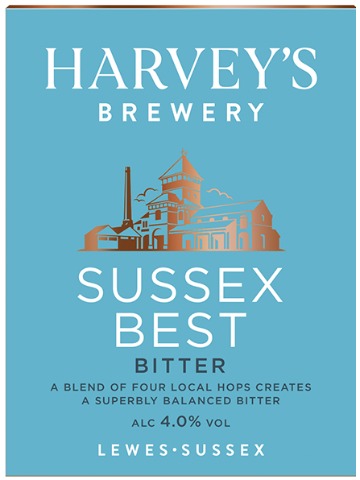 Sussex Best - 4%
Sussex Best
Harvey's
4% abv
Finest Maris Otter malted barley is supplemented with a dash of Crystal malt for balance. Our hops are a blend of four different local varieties, to give a distinctive hoppy finish.
Craft Keg available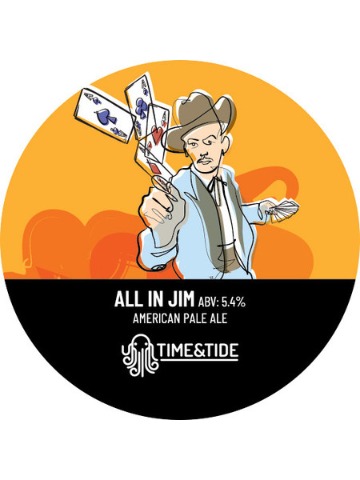 All In Jim - 5.4%
All In Jim
Time & Tide
5.4% abv
Hop forward Citra, Cascade, Sorachi Ace and Hercules give a wonderful citrus flavour with hints of marmalade and a smooth, bitter finish. Very refreshing.
Lager - 0.5%
Lager
Lucky Saint
0.5% abv
A low-alcohol beer that actually tastes like beer! An unfiltered lager born of Bavarian spring water, Pilsner malt, Hallertau hops and a single-use yeast. Take a sip to discover biscuity malts and a smooth citrus hop finish.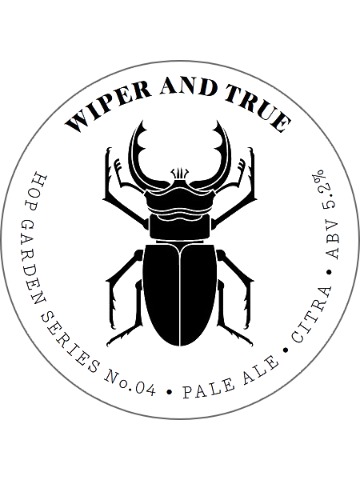 Hop Garden No 4: Citra - 5.2%
Hop Garden No 4: Citra
Wiper and True
5.2% abv
A juicy single-hopped pale ale that's packed full of brewers' favourite, Citra hops. This beer is abundant in passionfruit and citrus notes, well balanced by pithy orange flavours from Kveik yeast.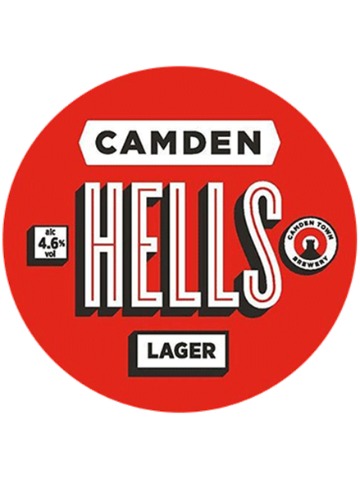 Hells - 4.6%
Hells
Camden Town
4.6% abv
Hells is the lovechild of our two favourite German beer styles - Helles and Pilsner. Clean, crisp and dry, it's the beer we always wanted to drink and the reason we started our brewery. We hope you agree.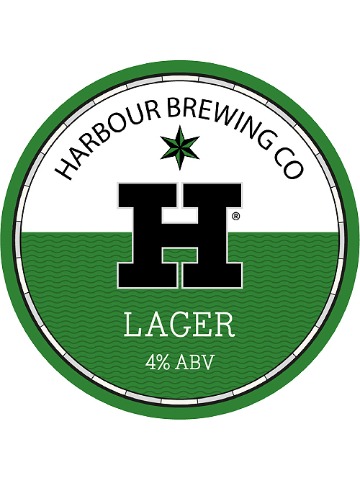 Lager - 4%
Lager
Harbour
4% abv
Our Germanic style Lager using Perle, Tettnanger and Mittelfruh hops for a slight fruit hop aroma balanced beautifully with a robust malt backbone. Crisp, refreshing and moreish.
Ciders & Perries available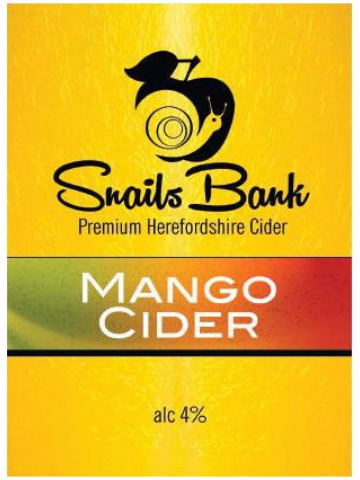 Mango Cider - 4%
Mango Cider
Snails Bank
4% abv
A light medium cider blended with succulent mango's. Mouthwateringly fruit and refreshing.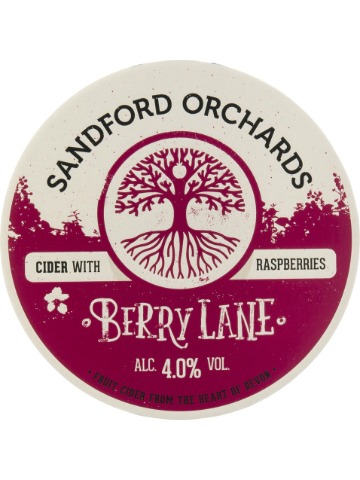 Berry Lane - 4%
Berry Lane
Sandford Orchards
4% abv
Satisfyingly sweet and refreshingly tart, perfectly ripe Raspberries are a fabulous addition to this masterfully crafted Devon cider.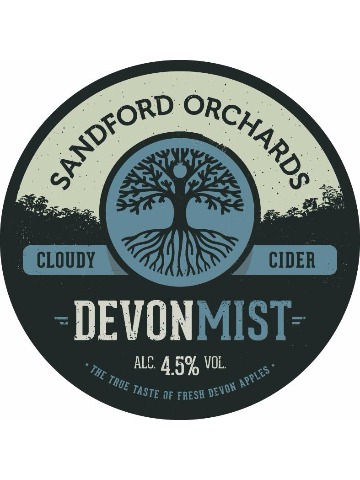 Devon Mist - 4.5%
Devon Mist
Sandford Orchards
4.5% abv
Made with plenty of scrumpy soul. Not every cloudy cider has to be a challenge, Devon Mist is a gentle joy. Rich autumnal fruit with a perceptible sparkle and satisfying finish.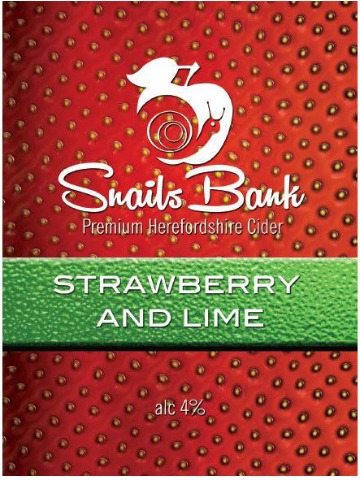 Strawberry and Lime - 4%
Strawberry and Lime
Snails Bank
4% abv
A light medium cider blended with sweet tasty strawberries balanced out by tangy lime.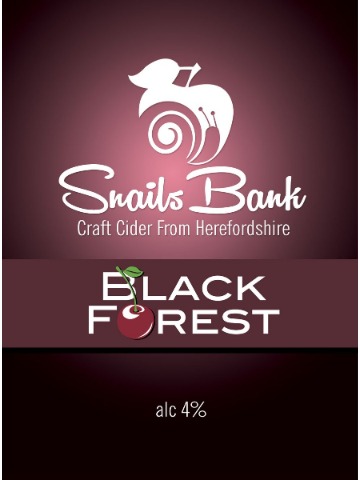 Black Forest - 4%
Black Forest
Snails Bank
4% abv
Medium cider blended with sour black cherry, sweet vanilla and subtle hints of chocolate.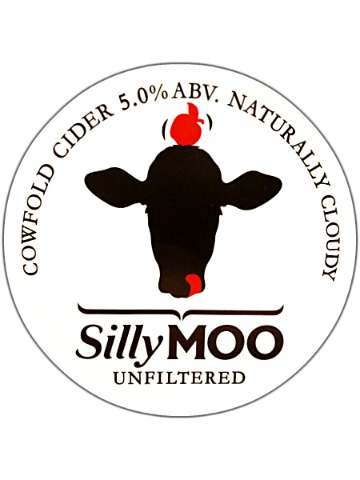 Silly Moo - 5%
Silly Moo
Trenchmore
5% abv
Cold fermented on the farm using 19 varieties of cider apples from 1500 trees in their orchard. Also run an apple swap with the gardeners of Sussex for surplus dessert apples. Cattle fed left over pomace each autumn. Wild and wine yeasts. Filtered, unpasteurised, slight sparkle and balanced with just apple juice (no added sugar). Varies a little year on year.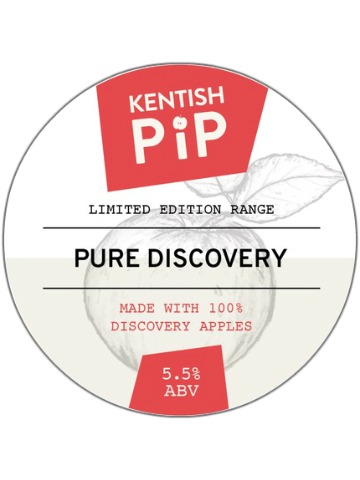 Pure Discovery - 5.5%
Pure Discovery
Kentish Pip
5.5% abv
Single Variety Discovery Cider. This early season apple has a delicate flesh with a blush of pink when first cut. By late pressing and fermenting with wine yeast the cider produces a wonderful floral aroma, incredibly fresh on the palate with good acidity and notes of quince and fresh grass.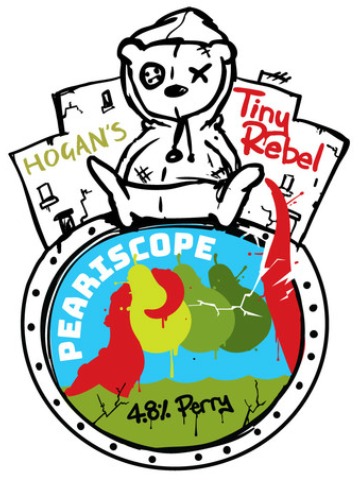 Peariscope - 4.8%
Peariscope
Tiny Rebel
4.8% abv
Highly quaffable with a sweet edge. It's light, mildly floral with hints of honey and a clean juicy finish. Easily sinkable, with a deep juicy flavour. Wrap your tentacles around this!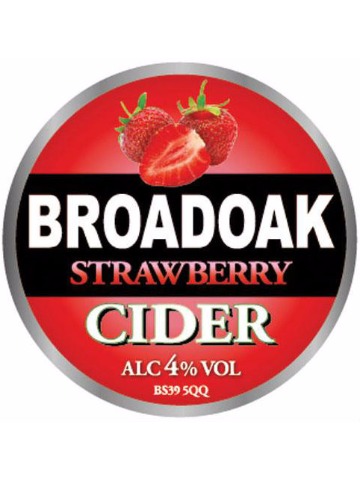 Strawberry Cider - 4%
Strawberry Cider
Broadoak
4% abv
A delicious blend of our cider with strawberries imparting a uniquely delicate balanced taste of summer.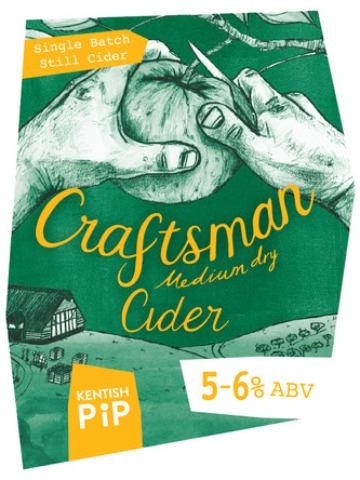 Craftsman - 6%
Craftsman
Kentish Pip
6% abv
Our special version of a traditional cider is an award winning blend of Kentish dessert apples and specifically grown cider apples. The result is a sublime balance of fresh apple flavour, medium dry, with complex notes and subtle bitter tannins.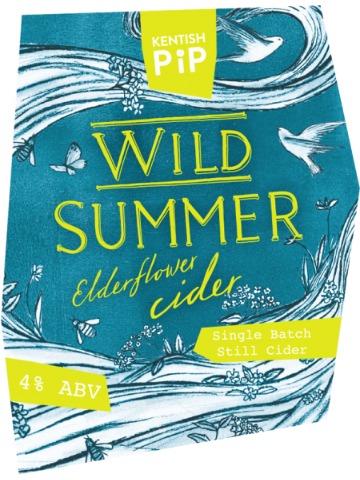 Wild Summer - 4%
Wild Summer
Kentish Pip
4% abv
Infused with pollen and nectar from elderflowers picked on the farm, this light and super refreshing summer cider makes your pallet sing. It's a zingy uplifting drink sweeter than the Craftsman with the subtle but unmistakable taste of real elderflower.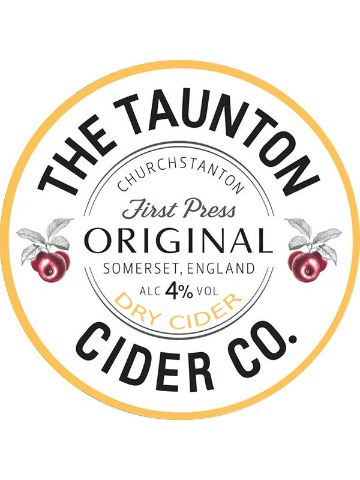 First Press Original Dry - 4%
First Press Original Dry
Taunton
4% abv
A refreshing Craft Cider made from Somerset's finest apples. Made using only the best Dabinett, Harry Masters Jersey and Yarlington Mill apples, this blend is perfect for those who love a dry cider. This small batch cider is created using traditional methods blended with the modern techniques.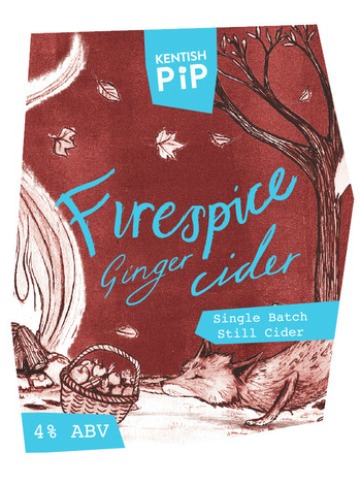 Firespice - 4%
Firespice
Kentish Pip
4% abv
To complete the seasonal range, our spiced winter cider is 'mulled' with a homemade spice recipe including fresh ginger and a subtle hint of chilli. Serve hot with a spoon full of sugar to warm you to core.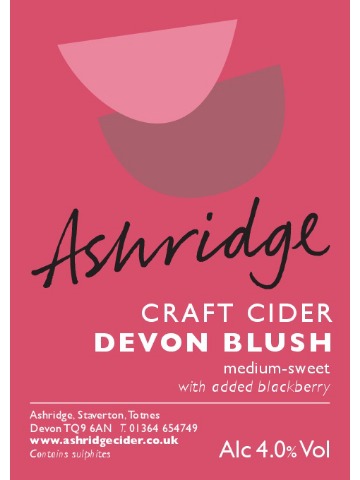 Devon Blush - 4%
Devon Blush
Ashridge
4% abv
A fruity, lightly carbonated medium cider with added blackberry. Inspired by the popularity of our sparkling 'Devon Blush' we have combined blackberry and apple again - a match made in heaven!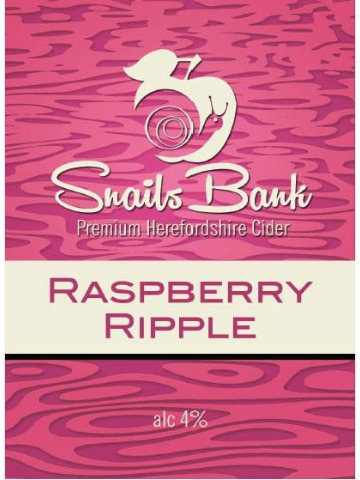 Raspberry Ripple - 4%
Raspberry Ripple
Snails Bank
4% abv
Medium apple cider, sweet tangy raspberry and a whirl of vanilla.
Coming Soon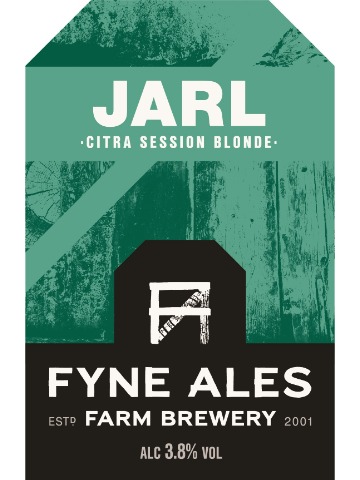 Jarl - 3.8%
Jarl
Fyne
3.8% abv
Light and golden coloured beer with a strong citrus and hop aroma. Citrus and grassy hop flavours dominate the palate with a light and refreshing dry finish. A superbly drinkable beer.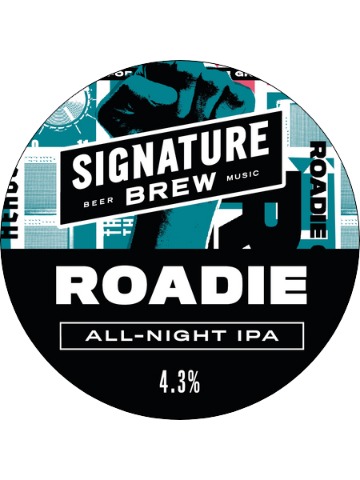 Roadie - 4.3%
Roadie
Signature
4.3% abv
A dependable and refreshing road-dog of a beer. Boasting a hard-earned reputation and fit for grafters and road crews the world over, this all-night IPA loads up notes of citrus fruits including grapefruit and lime.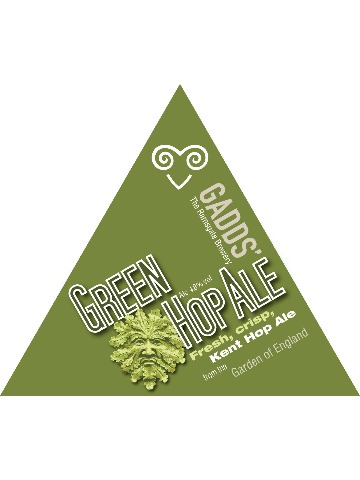 Green Hop Ale - 4.8%
Green Hop Ale
Gadds', Ramsgate
4.8% abv
Here in Kent, we brewers brew Kent Green Hop ales, fetching freshly picked and undried hops from the growers during the harvest, in September, and rushing back to the brewery to capture the spirit of the season in the day's brew. These beers are the freshest beer can get, truly of place and season, and they taste divine.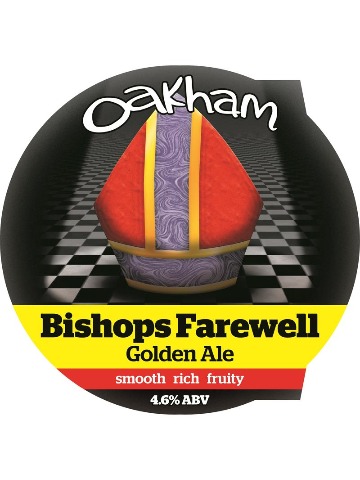 Bishops Farewell - 4.6%
Bishops Farewell
Oakham
4.6% abv
Intensely hoppy and full-bodied golden best bitter. Tropical fruit flavours provide a counterpoint to the grapefruit hoppy character. An abiding dryness develops.
This beer board is powered by Real Ale Finder. To get real time notifications from this pub download our consumer app.