The Berry

Walmer, Deal, CT14 7EQ
The Berry

Walmer, Deal, CT14 7EQ
Beers available
Beers available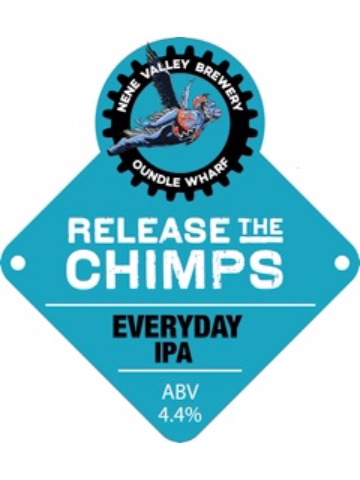 Release the Chimps - 4.4%
Release the Chimps
Nene Valley
4.4% abv
An IPA for everyday drinking. A pale malt base gives a crisp mouthfeel that allows late-addition and dry hops to come through with a clean punchy bitterness and a good deal of hop flavour for such a light beer.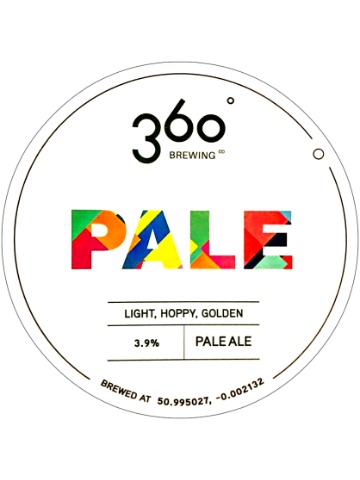 Pale - 3.9%
Pale
360 Degree
3.9% abv
Brewed with a combination of Kentish and North American hops, this is a lighter-bodied, fully flavoured golden ale.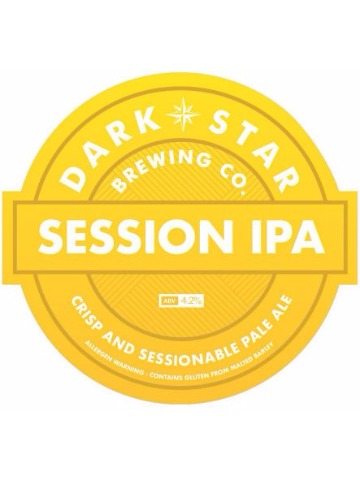 Session IPA - 4.2%
Session IPA
Dark Star
4.2% abv
Dry Hopped at 15g/l this crisp, sessionable pale is hop focused with a stunning fruity aroma and flavour provided by Simcoe, Mosaic and Columbus hops.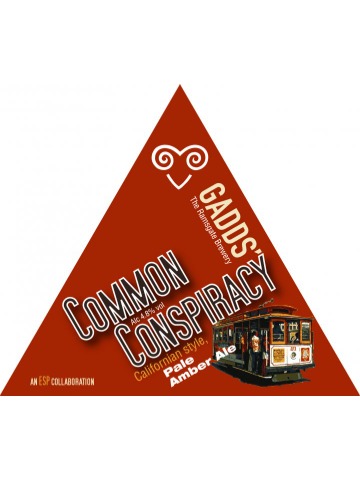 Common Conspiracy - 4.8%
Common Conspiracy
Gadds', Ramsgate
4.8% abv
An ESP production – German hops and a special US West Coast yeast combine to create a wonderfully drinkable Californian style 'Common' ale that harks back to the days of the gold rush. Crisp, flavourful and refreshing.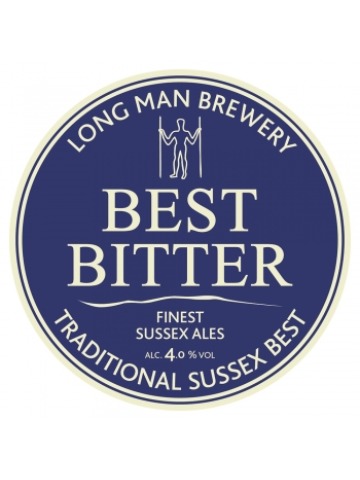 Best Bitter - 4%
Best Bitter
Long Man
4% abv
Perfectly balanced with a complex bittersweet malty taste, fragrant hops and a characteristic long deep finish. A traditional Sussex style Best Bitter.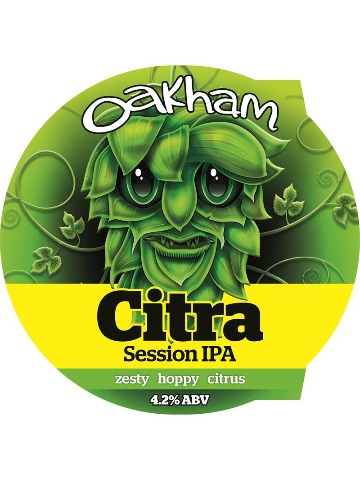 Citra - 4.2%
Citra
Oakham
4.2% abv
A light refreshing beer with pungent grapefruit, lychee and gooseberry aromas leading to a dry, bitter finish.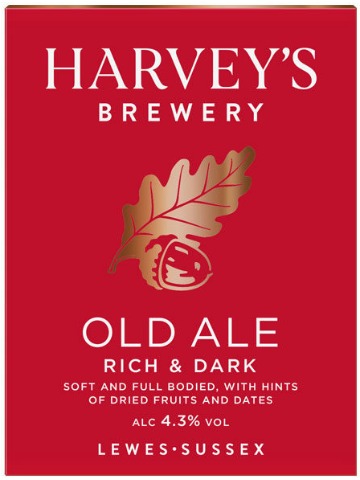 Old Ale - 4.3%
Old Ale
Harvey's
4.3% abv
A firm favourite during the autumn and winter months. A dark, warming brew. Burnt sugars and roasted malts compliment the premium Maris Otter barley, supplanting the light bitterness of aroma hops. With hints of dried fruit and dates, this rich ale has been likened to the oak: steadfast throughout the year, regardless of the season.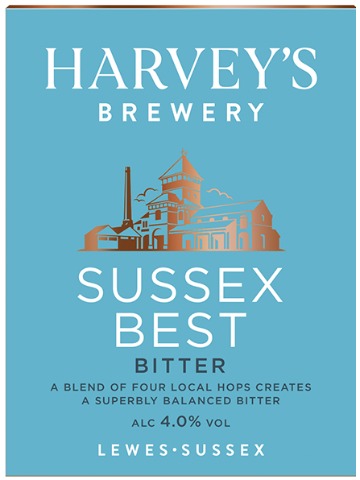 Sussex Best - 4%
Sussex Best
Harvey's
4% abv
Finest Maris Otter malted barley is supplemented with a dash of Crystal malt for balance. Our hops are a blend of four different local varieties, to give a distinctive hoppy finish.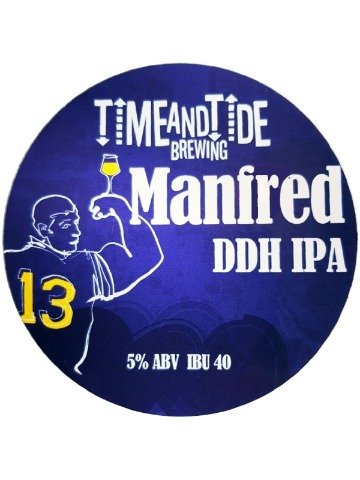 Manfred DDH IPA - 5% (keg)
Manfred DDH IPA (keg)
Time & Tide
5% abv
Double dry hopped edition of Manfred IPA brewed with Mosaic, Simcoe and Cascade hops.
Black Rocks - 5.5% (keg)
Black Rocks (keg)
Buxton
5.5% abv
A new-age classic style that we've re-mastered and re-brewed for the first time since 2014. An IPA, in all but appearance.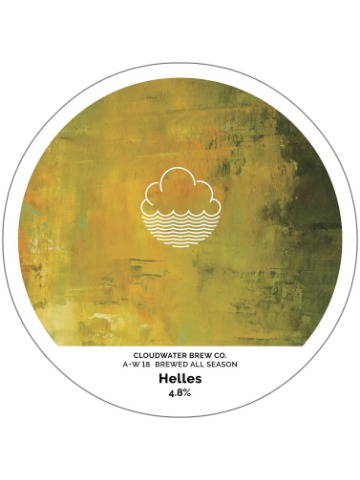 AW18 Brewed All Season Helles - 4.8% (keg)
AW18 Brewed All Season Helles (keg)
Cloudwater
4.8% abv
Helles is a classic German-style pale lager, popularised in Bavaria. It is a style that is subtle, delicate and designed to showcase malt flavours, with a crisp finish and very little hop bitterness. A long lagering period is used to achieve a beer that is bright, clean and refreshing.
Ciders & Perries available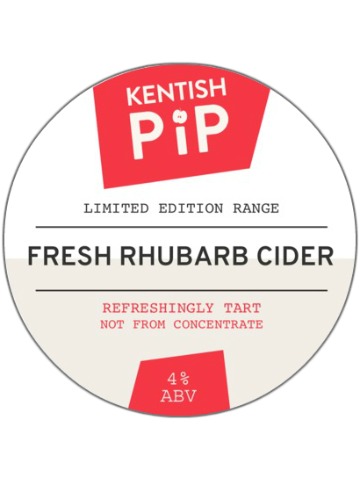 Fresh Rhubarb Cider - 4%
Fresh Rhubarb Cider
Kentish Pip
4% abv
Crisp fruity dessert apples married with tart fresh British rhubarb juice.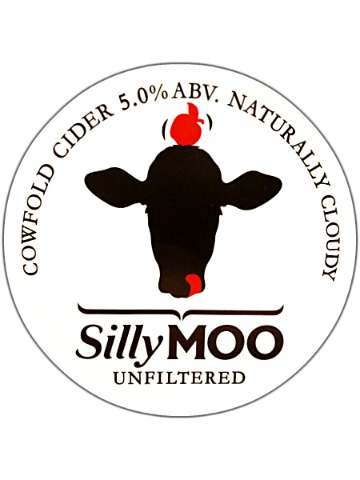 Silly Moo - 5%
Silly Moo
Trenchmore
5% abv
Cold fermented on the farm using 19 varieties of cider apples from 1500 trees in their orchard. Also run an apple swap with the gardeners of Sussex for surplus dessert apples. Cattle fed left over pomace each autumn. Wild and wine yeasts. Filtered, unpasteurised, slight sparkle and balanced with just apple juice (no added sugar). Varies a little year on year.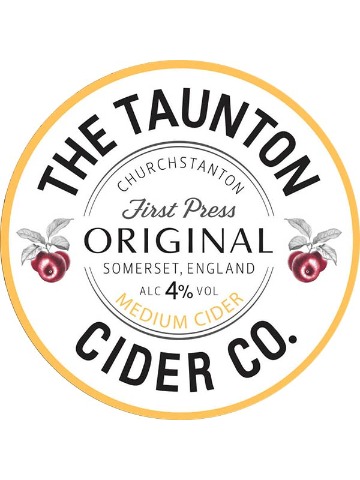 Medium - 4%
Medium
Taunton
4% abv
A traditional Medium cider from the heart of Somerset.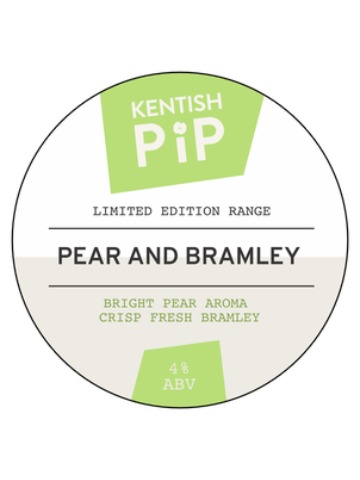 Pear and Bramley - 4%
Pear and Bramley
Kentish Pip
4% abv
After selling out in just 1 month in 2018, we've once again brought together the nation's favourite, juicy and tart Bramley apple with smooth and sweet Conference pears. It won't last long.
Love Letters On A Washing Line - 4%
Love Letters On A Washing Line
Ascension
4% abv
A marriage of medium sweet cider and red plum juice. The plums had a wonderful sugar/acid balance, which created something more akin to a medium rose wine. An intriguing blend.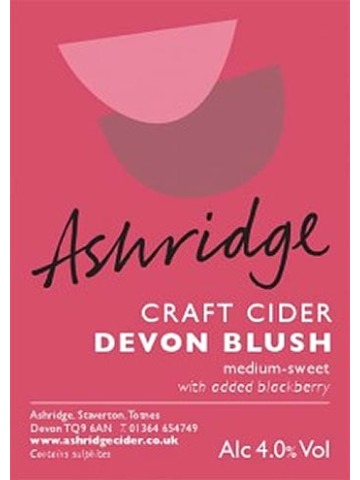 Devon Blush - 4%
Devon Blush
Ashridge
4% abv
A fruity, lightly carbonated medium cider with added blackberry. Inspired by the popularity of our sparkling 'Devon Blush' we have combined blackberry and apple again - a match made in heaven!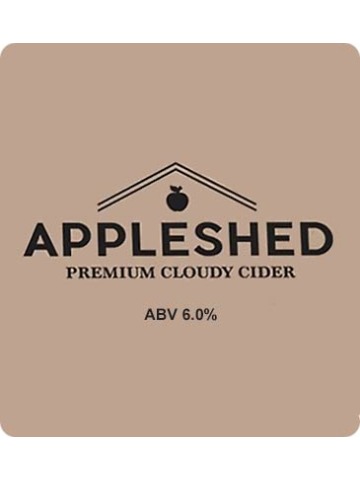 Cloudy - 6%
Cloudy
Appleshed
6% abv
Premium cloudy cider.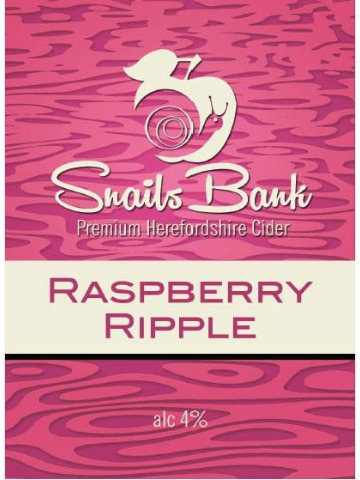 Raspberry Ripple - 4%
Raspberry Ripple
Snails Bank
4% abv
Medium apple cider, sweet tangy raspberry and a whirl of vanilla.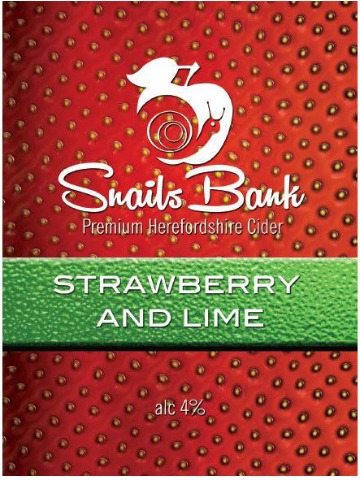 Strawberry and Lime - 4%
Strawberry and Lime
Snails Bank
4% abv
A light medium cider blended with sweet tasty strawberries balanced out by tangy lime.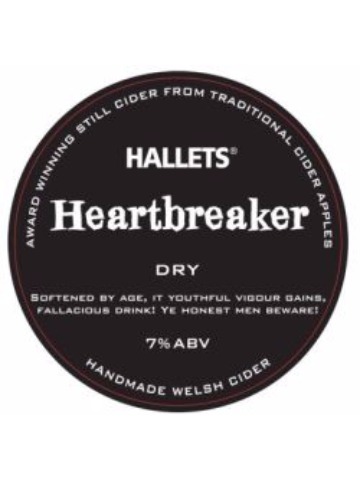 Heartbreaker - 7%
Heartbreaker
Hallets
7% abv
This is our dry cider which is a traditional dry with a smooth finish and proves to be very popular with seasoned cider drinkers.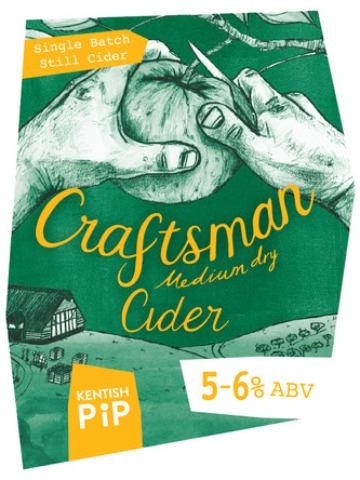 Craftsman - 6%
Craftsman
Kentish Pip
6% abv
Our special version of a traditional cider is an award winning blend of Kentish dessert apples and specifically grown cider apples. The result is a sublime balance of fresh apple flavour, medium dry, with complex notes and subtle bitter tannins.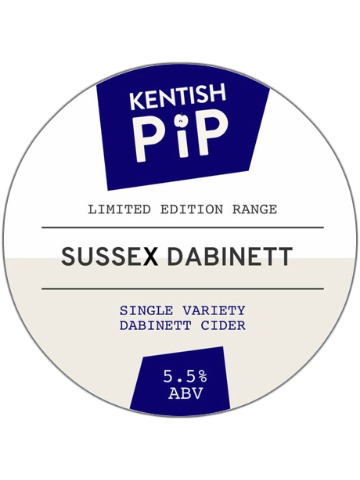 Sussex Dabinett - 5.5%
Sussex Dabinett
Kentish Pip
5.5% abv
Single variety Dabinett Cider from Sussex. Pressed, fermented and matured for 12 months at Kentish Pip. A dry cider with tongue tingling tannin, fruity on the nose with a smoky finish.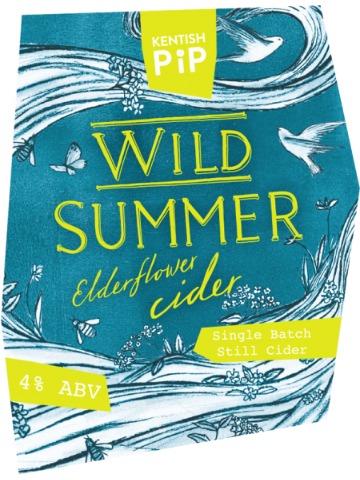 Wild Summer - 4%
Wild Summer
Kentish Pip
4% abv
Infused with pollen and nectar from elderflowers picked on the farm, this light and super refreshing summer cider makes your pallet sing. It's a zingy uplifting drink sweeter than the Craftsman with the subtle but unmistakable taste of real elderflower.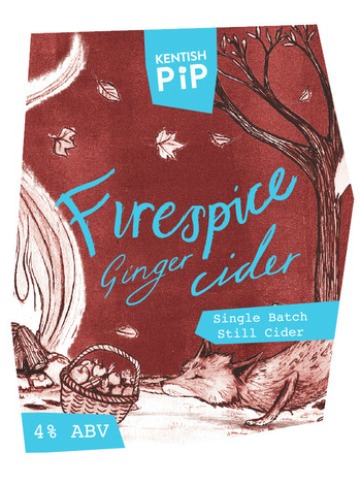 Firespice - 4%
Firespice
Kentish Pip
4% abv
To complete the seasonal range, our spiced winter cider is 'mulled' with a homemade spice recipe including fresh ginger and a subtle hint of chilli. Serve hot with a spoon full of sugar to warm you to core.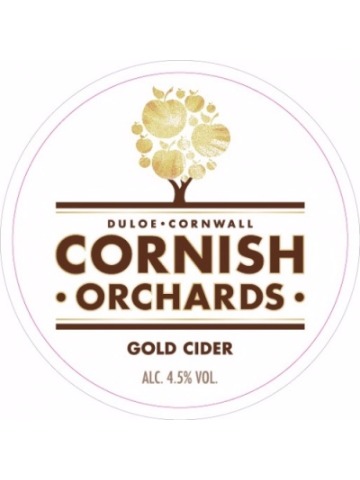 Gold Cider - 4.5% (keg)
Gold Cider (keg)
Cornish Orchards
4.5% abv
This immensely refreshing cider has a light, champagne sparkle,with fruity apple tones and a long dry finish. The creative blend of bittersweet and dessert apples impart this classic cider with body and crispness.
This beer board is powered by Real Ale Finder. To get real time notifications from this pub download our consumer app.