The Bastion

Oswestry, SY11 2NL
The Bastion

Oswestry, SY11 2NL
Cask beers available
Cask beers available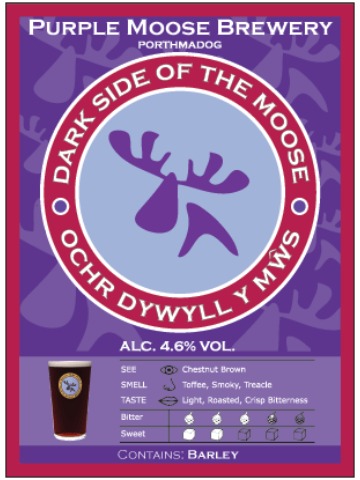 Dark Side of the Moose - 4.6%
Dark Side of the Moose
Purple Moose
4.6% abv
A delicious dark ale with a deep malt flavour from roasted barley and a fruity bitterness from Bramling Cross hops.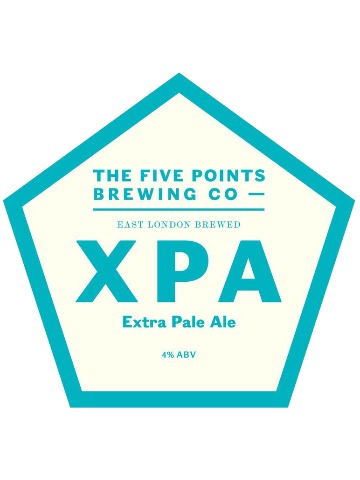 XPA - 4%
XPA
Five Points
4% abv
Juicy and tropical, even paler and hoppier than our flagship Five Points Pale. Dry hopped with Citra and Galaxy hops.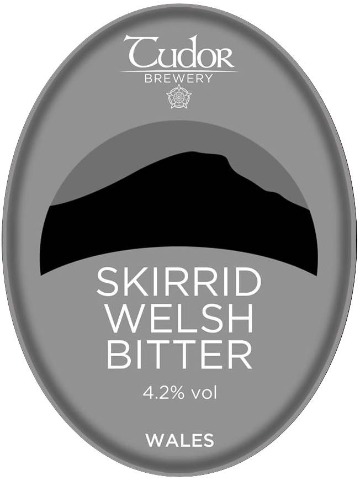 Skirrid Welsh Bitter - 4.2%
Skirrid Welsh Bitter
Tudor
4.2% abv
The blend of ingredients lend themselves to a hoppy tasting brew that sits well when paired with fish dishes or a beautifully matured real Welsh cheese.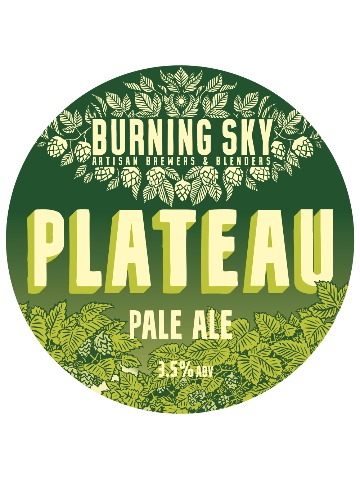 Plateau - 3.5%
Plateau
Burning Sky
3.5% abv
Pale gold in colour, with a crisp malt edge and sharp bitterness. Plateau has been hopped at different stages of the brew, with a big mix of US and NZ hops to satisfy the discerning drinker. Full in flavour, zesty, refreshing and low in alcohol, this beer will have you returning to the bar for another.
Craft Keg available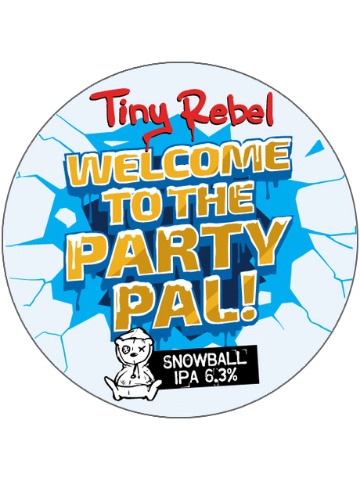 Welcome To The Party Pal! - 6.3%
Welcome To The Party Pal!
Tiny Rebel
6.3% abv
A creamy hazy IPA with coconut, tropical and lemon notes. A snowball cocktail in beer form.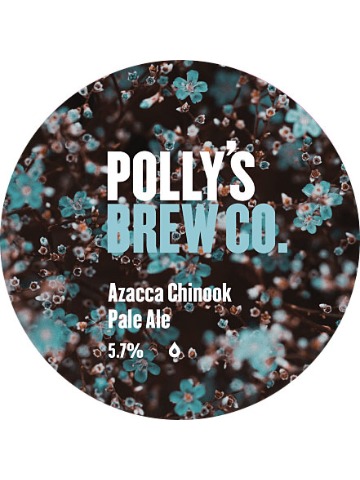 Azacca Chinook Pale Ale - 5.7%
Azacca Chinook Pale Ale
Polly's
5.7% abv
The huge tropical fruit notes this incredible hop varietal bring to the table bounce off the old school piney and resinous flavours our old school stalwart Chinook rocks up to the party with. Born from an urge to make a robust higher end pale that takes no prisoners, this beer is bursting with a bouquet of mango, papaya and guava notes, with lingering grapefruit and pine flavours in the back.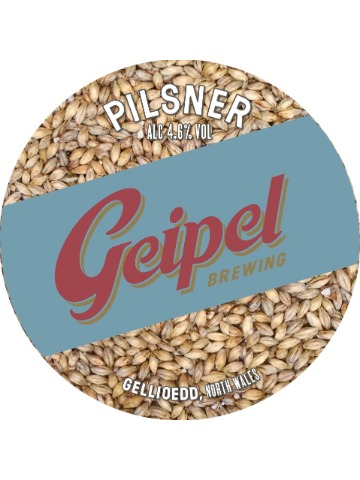 Pilsner - 4.6%
Pilsner
Geipel
4.6% abv
A German-style Pilsner which has a more subtle flavour and lighter colour than the traditional Czech style. We set out to brew a highly drinkable interpretation with noticeable but refined gentle bitterness. We use top-quality German malt and only noble hops. We don't fine, filter or pasteurise giving it a fresh flavour very different from mass-produced brands.
Ciders & Perries available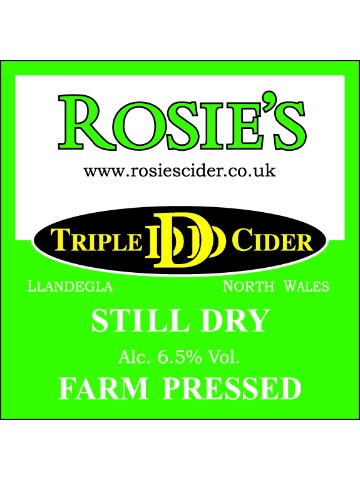 Triple D - 6.5%
Triple D
Rosie's
6.5% abv
Pressed here on the farm from a blend of 62 different apple varieties and like my other ciders, it is a full-juice cider. By this, I mean it hasn't been diluted and it hasn't had concentrate added to it. So the ABV is 'Robust'. The cider is made and matured in stainless steel vessels which help lock-in and retain the clean, great appley taste.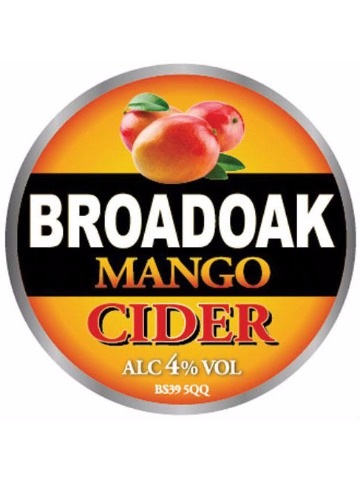 Mango Cider - 4%
Mango Cider
Broadoak
4% abv
An indulgent rich and fruity blend of our Somerset cider and lndian mango imparting a finely balanced medium sweet taste with an invitingly fragrant aroma.
Coming Soon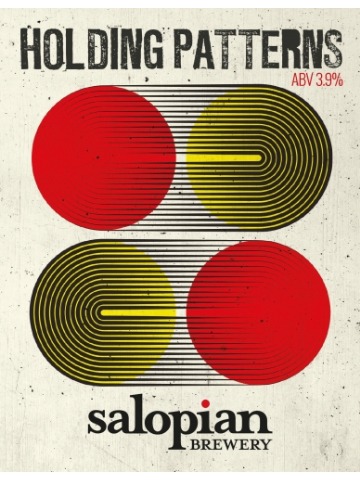 Holding Patterns - 3.9%
Holding Patterns
Salopian
3.9% abv
A vivid golden ale that swirls with tangerine and light grapefruit. Its flowers into a vibrant landscape of papaya and ripe juicy peachiness.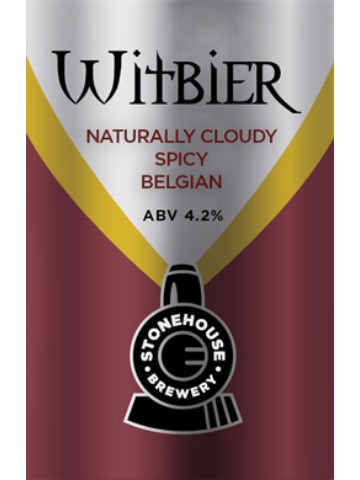 Witbier - 4.2%
Witbier
Stonehouse
4.2% abv
Made using a Belgian yeast, this naturally cloudy, spicy Belgian Witbier has delicate hints of orange peel, coriander and cloves.
Three Tuns Stout - 4.4%
Three Tuns Stout
Three Tuns
4.4% abv
Black, silky-smooth, creamy, old-fashioned stout with a tight, foamy head and effusive caramel and burnt, roasted flavours, carrying to a long spicy, bitter finish.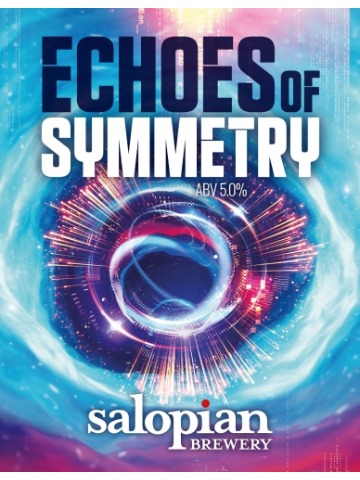 Echoes Of Symmetry - 5%
Echoes Of Symmetry
Salopian
5% abv
This black stout features a peppering array of dark malt with a bold dry body and an aroma of dark chocolate and mocha.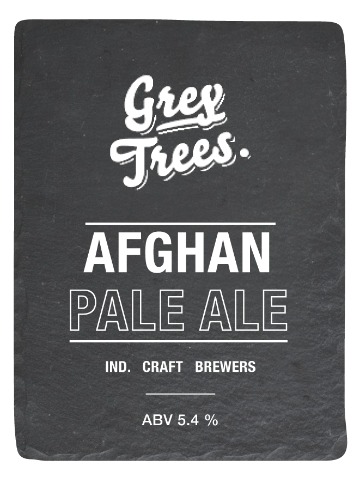 Afghan Pale Ale - 5.4%
Afghan Pale Ale
Grey Trees
5.4% abv
Crafted like an American pale ale using Cascade, Citra and Simcoe hops. The Maris Otter malt provides a perfect light colour and dryness to complement the crisp taste and full aroma of the hops. This gives a tropical hop aroma, paired with the unique taste combination of these three distinctive hop varieties, making it both full in flavour and crisply thirst-quenching.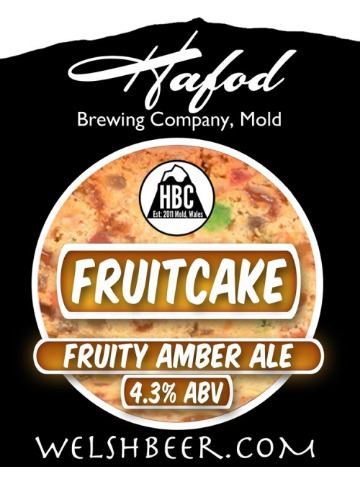 Fruitcake - 4.2%
Fruitcake
Hafod
4.2% abv
Fruity indulgent amber ale.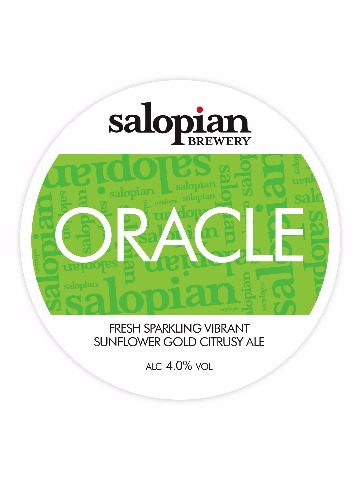 Oracle - 4%
Oracle
Salopian
4% abv
Crisp, gold ale with striking hop profile. Dry and refreshing with long balanced aromatic finish.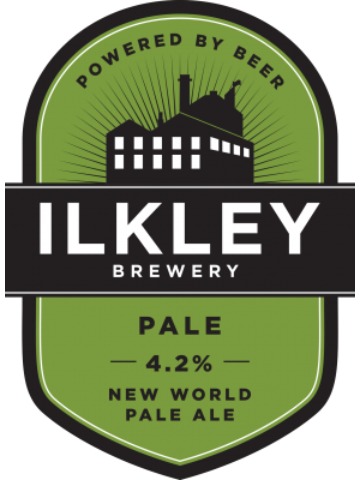 Pale - 4.2%
Pale
Ilkley
4.2% abv
Award-winning New World pale ale. Crisp and dry, with a zesty and fresh-cut grass aroma. Powerfully hopped for a floral finish. The Sauvignon Blanc of the beer world.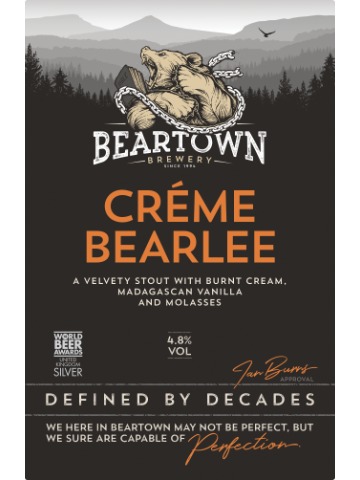 Creme Bearlee - 4.8%
Creme Bearlee
Beartown
4.8% abv
A luscious stout with rich vanilla and molasses.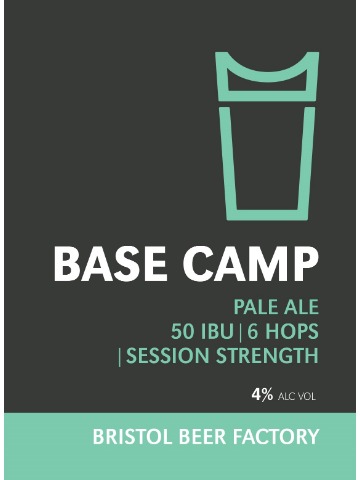 Base Camp - 4%
Base Camp
Bristol Beer Factory
4% abv
6 hops hitting this pale. We wanted big hop charater in a session pale. From Lemondrop to Galaxy we are all set for an epic, exciting and fruity pint. Summit hop on the late addition bringing orange and pink grapefruit aromas.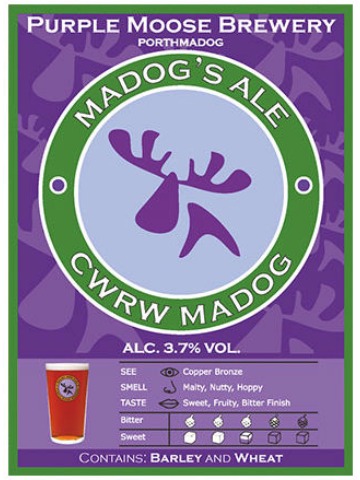 Madog's Ale - 3.7%
Madog's Ale
Purple Moose
3.7% abv
Full bodied session bitter, with a malty nose and an initial nutty flavour but bitterness dominates. Well balanced and refreshing with a dry roastiness on the taste and a good dry finish.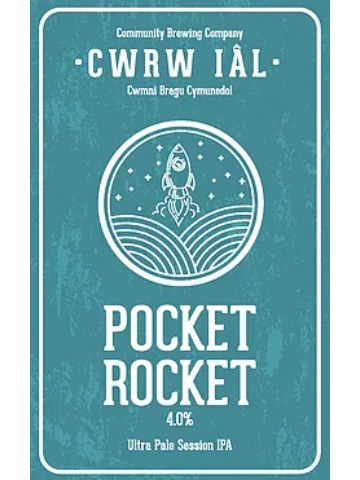 Pocket Rocket - 4%
Pocket Rocket
Cwrw Ial
4% abv
Ultra pale session IPA. A cheeky boisterous extra pale ale, made using crisp clean malts. With a late dry hopped smooth floral and citrus aroma.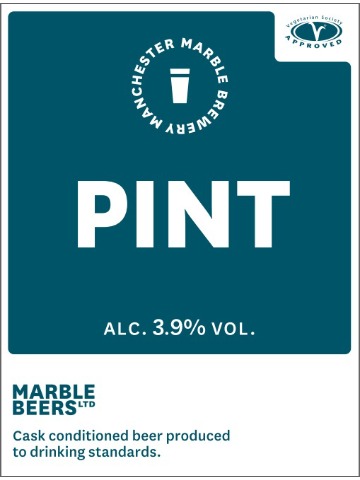 Pint - 3.9% (keg)
Pint (keg)
Marble
3.9% abv
Our session ale is brewed with an all pale malt bill and then hopped with a blend of New Zealand and US hops. Our benchmark beer promises a burst of zesty aromas, uplifting grapefruit flavours and a subtle lemongrass finish.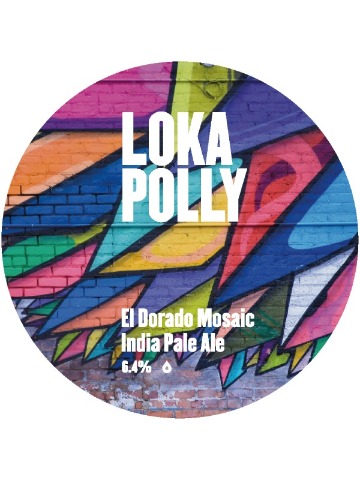 El Dorado Mosaic IPA - 6.4% (keg)
El Dorado Mosaic IPA (keg)
Polly's
6.4% abv
India Pale Ale featuring El Dorado and Mosaic hops.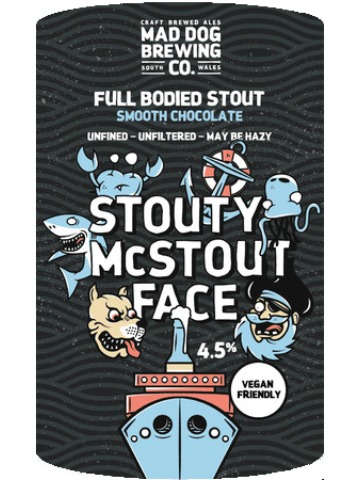 Stouty McStoutface - 4.5% (keg)
Stouty McStoutface (keg)
Mad Dog
4.5% abv
Our award-winning, classic stout is one for the people! Full bodied and smooth with chocolate and roast flavours from the hefty 6-malt base.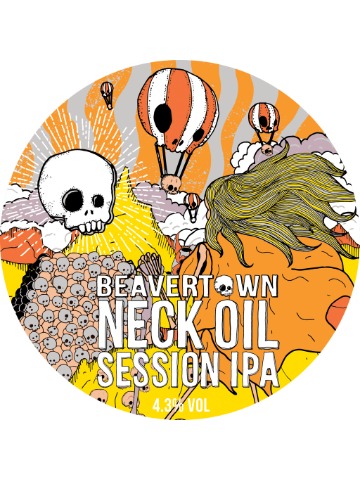 Neck Oil - 4.3% (keg)
Neck Oil (keg)
Beavertown
4.3% abv
We wanted to create a light, crisp, punchy, go to beer! A beer that you know you can pick up and appreciate or simply get it down ya neck. Extra pale base malts are used to keep it crisp and give the hops a great platform to dance on. Masses of hop additions during the whirlpool and a huge dose of dry hops make this a brilliantly 'easy' IPA.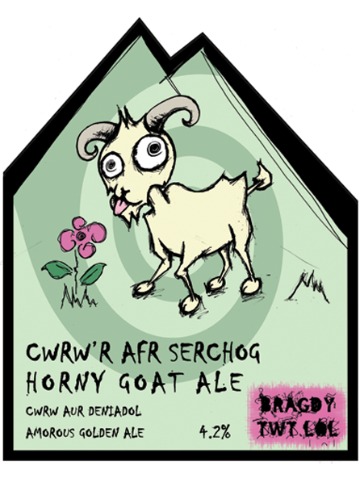 Cwrw'r Afr Serchog / Horny Goat Ale - 4.2% (keg)
Cwrw'r Afr Serchog / Horny Goat Ale (keg)
Twt Lol
4.2% abv
Horny Goat Ale is a golden malty ale brewed with United Kingdom and New Zealand hops. We've used a hint of Horny Goat Weed in this brew, a herb used for thousands of years in traditional Chinese medicine. Southern Cross is used at the end of the brewing boil which provides the pine and citrus notes for this balanced ale.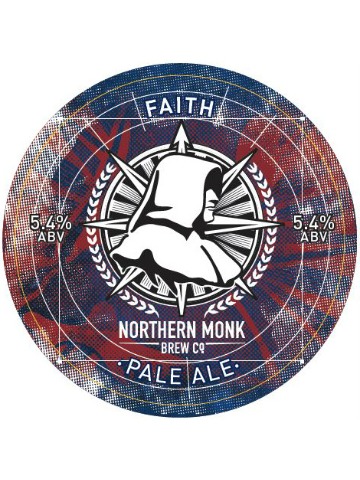 Faith - 5.4% (keg)
Faith (keg)
Northern Monk
5.4% abv
Our flagship Faith is a tribute to our beloved hops, in particular the unique US variety Citra. No other hop comes close to the intense mango and orange citrus notes that Citra delivers, which we back up with a touch of Mosaic for its deeper tropical and berry notes and Columbus, delivering just a touch of dank pine and black pepper to add another dimension to this flavoursome but easy-drinking New England style pale.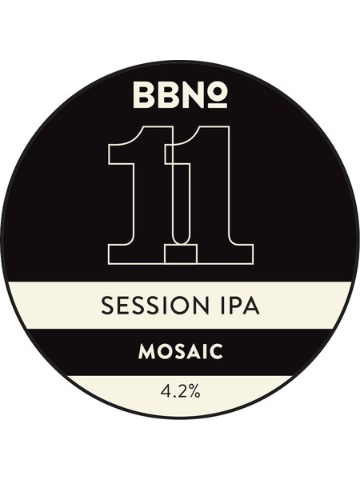 11 Session IPA - Mosaic - 4.2% (keg)
11 Session IPA - Mosaic (keg)
Brew By Numbers
4.2% abv
The multi-faceted and aptly-named Mosaic hop is the star of this juicy, resinous, low ABV expression of IPA.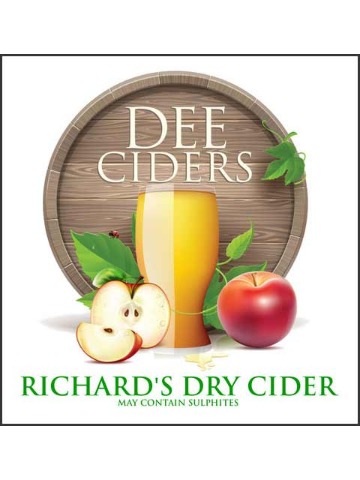 Richards Dry Cider - 6%
Richards Dry Cider
Dee
6% abv
Richard's dry cider is the answer for all the people who want a proper dry cider. Golden in colour with a slight natural haze, Richard's Dry is a clean, crisp and refreshing cider. All our ciders are Sulphite free and Vegan friendly.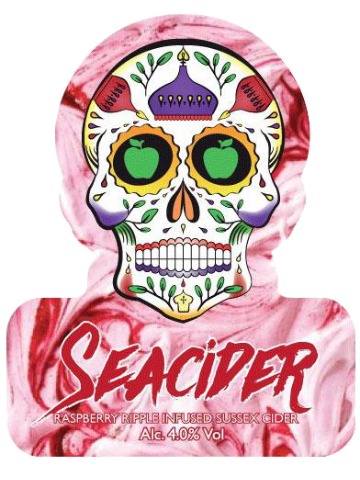 Raspberry Ripple - 4%
Raspberry Ripple
Seacider
4% abv
This is a sweet cider with Raspberry and vanilla notes that give you a well-balanced fruity drink.
This beer board is powered by Real Ale Finder. To get real time notifications from this pub download our consumer app.