Talbot Taphouse

Ripley, DE5 3LT
Talbot Taphouse

Ripley, DE5 3LT
Cask beers available
Cask beers available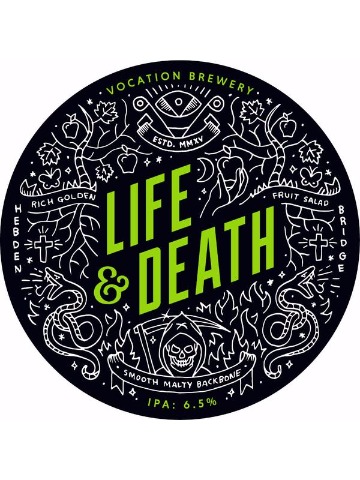 Life & Death - 6.5%
Life & Death
Vocation
6.5% abv
Three kilos of hops and forty kilos of barley selflessly give their lives to brew every barrel of this beer. It's a lot to ask, but their reincarnation as this life-affirming IPA makes their sacrifice worthwhile. A ballsy, US style IPA, expect flavours of tropical & citrus fruits, with a lingering bitterness set against a smooth malty backbone.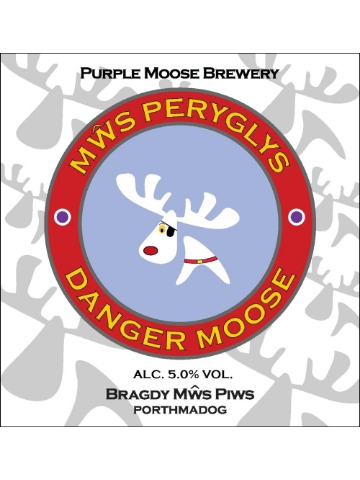 Danger Moose - 5%
Danger Moose
Purple Moose
5% abv
A deep ruby-coloured winter warmer with a rich maltiness and a smooth finish.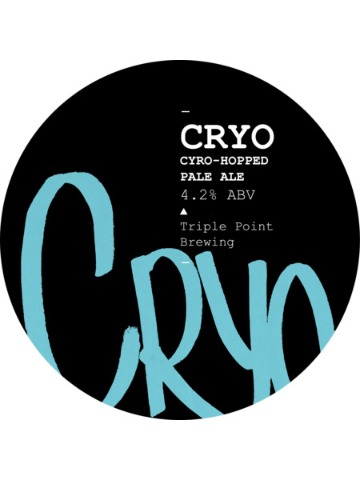 Cryo - 4.2%
Cryo
Triple Point
4.2% abv
Hazy fruit bomb, super-smooth due to rye, wheat and oats. Heavily hopped, but low bitterness. Heaps of mango, papaya, lychee and citrus aroma. Niiiice!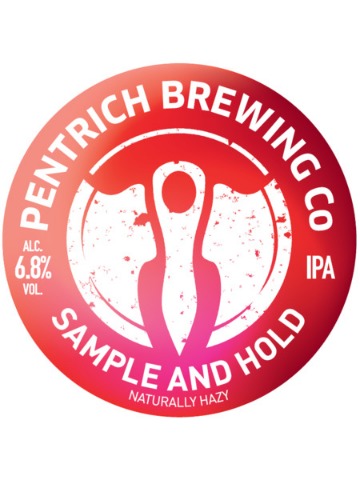 Sample And Hold - 6.8%
Sample And Hold
Pentrich
6.8% abv
A bold and juicy naturally hazy IPA that is extensively and exclusively hopped with Mosaic. So expect ripe citrus and stone fruit flavours, alongside juicy blueberry notes, all over the top of a moderate bitterness on the finish.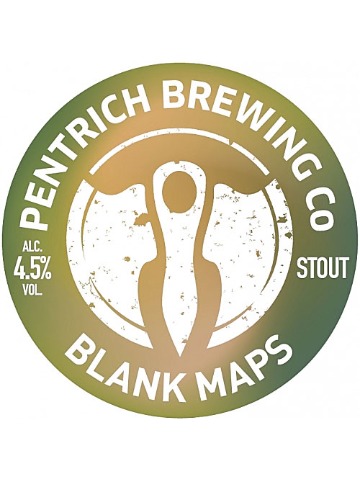 Blank Maps - 4.5%
Blank Maps
Pentrich
4.5% abv
A sessionable and easy drinking stout that is full of dark chocolate and roast flavours, alongside light notes of coffee and tobacco. The combination of oats in the malt bill and a subtle sweetness on the finish provide a silky mouthfeel and smoothness to the beer.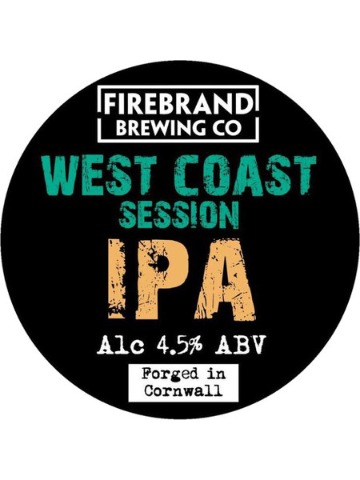 West Coast Session IPA - 4.5%
West Coast Session IPA
Firebrand
4.5% abv
This West Coast Session IPA gives a strong smell of mangoes and oranges with a taste of tropical session paradise on the tongue. The hops used are Mosaic and Equinot.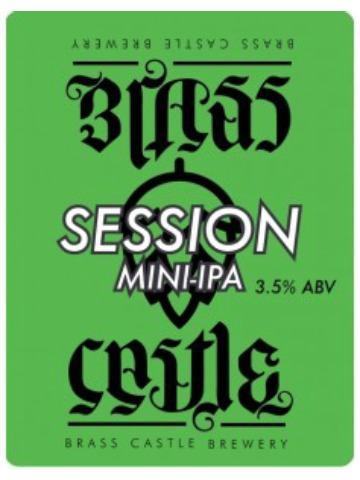 Session - 3.5%
Session
Brass Castle
3.5% abv
Session is a mini-IPA, punching well above its weight at 3.5% ABV. Classic US 'C' hops do the business in this one.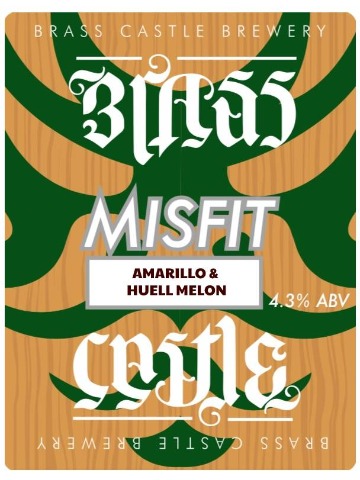 Misfit - Amarillo & Huell Melon - 4.3%
Misfit - Amarillo & Huell Melon
Brass Castle
4.3% abv
Soft, crushable pale ale. Misfit is our rolling hop-swap beer, showcasing various hop pairings. This version uses Amarillo and Huell Melon hops.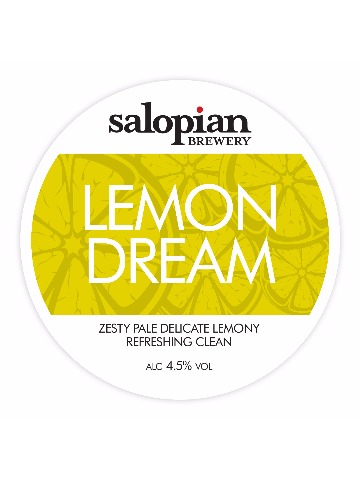 Lemon Dream - 4.5%
Lemon Dream
Salopian
4.5% abv
Zesty pale delicate lemony refreshing clean.
Craft Keg available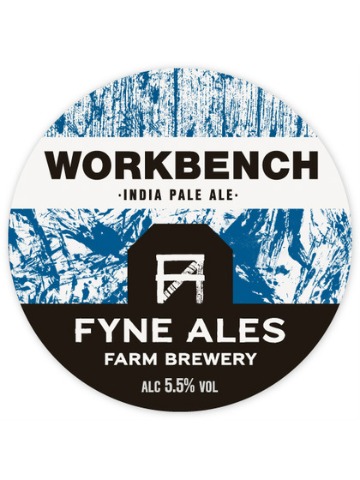 Workbench - 5.5%
Workbench
Fyne
5.5% abv
Final version of our quest to develop a new core-range IPA by exploring hop combinations and infusion methods, Workbench is soaking with stone and tropical fruit flavours from the combination of Mosaic, Citra, Nelson Sauvin and Summit used in the brew.
Heavy Glimmer - 6%
Heavy Glimmer
Pentrich
6% abv
A hugely hoppy and naturally hazy IPA that is packed full of punchy citrus and tropical flavours alongside notes of white peach and subtle pine. A substantial bitterness on the finish complements the sweet fruit flavours and makes for dangerously moreish IPA!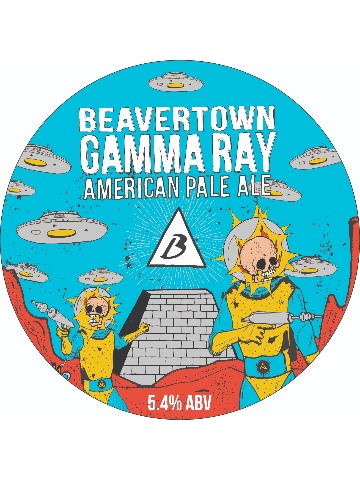 Gamma Ray - 5.4%
Gamma Ray
Beavertown
5.4% abv
The concept was to create a juicy tropical beer. A brew you can sit on and drink all day, rammed with juicy malts and huge tropical aromas of mango and grapefruit. Massive additions of American hops are added to the whirlpool giving huge hop flavour. The beer is then dry hopped for days, driving the punchy aromas so you can smell it from miles away!
Ciders & Perries available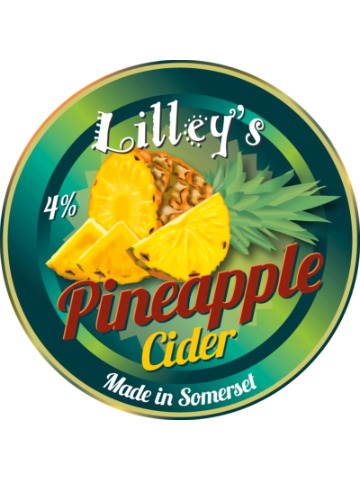 Pineapple Cider - 4%
Pineapple Cider
Lilley's
4% abv
Using our legendary skills in blending fruit with our fantastic cider we have come up with this pineapple delight. in this fruity fusion pineapple juice is paired with our crisp somerset cider creating this exciting fresh flavour.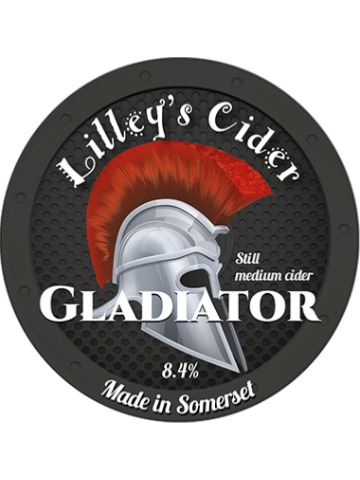 Gladiator - 8.4%
Gladiator
Lilley's
8.4% abv
This strong rustic cider with its Roman flair has everything. Well rounded, fruity, packed full of flavour and intoxicatingly easy to drink for an 8.5% cider. Medium.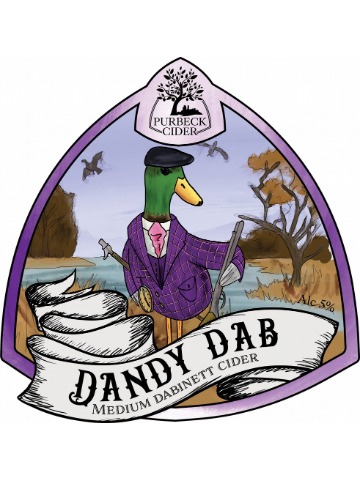 Dandy Dab - 5%
Dandy Dab
Purbeck
5% abv
A full-bodied medium cider, full of fruity aromas produced from Dabinett apples to create a well balanced single variety cider with an unmistakable depth of flavour.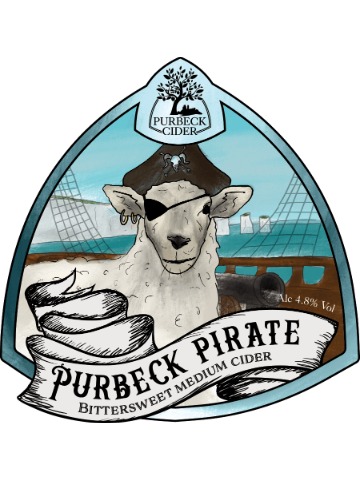 Purbeck Pirate - 4.8%
Purbeck Pirate
Purbeck
4.8% abv
A bittersweet and well balanced medium cider with a sweet apple aroma, crisp mouth feel and a rounded flavour.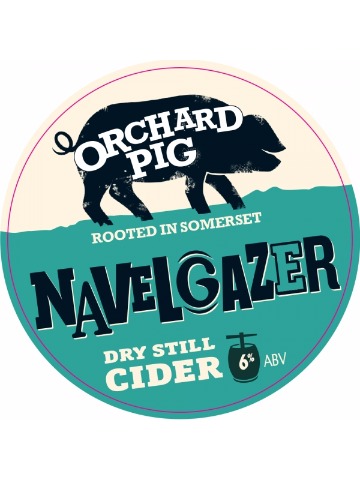 Navelgazer - 6%
Navelgazer
Orchard Pig
6% abv
It gives way to distinctive savoury, sherry notes with the initial taste fully delivering on the promised cider richness a tropical touch follows, with grapefruit and pineapple flavours, delivering a clean, citrus tingle on the finish.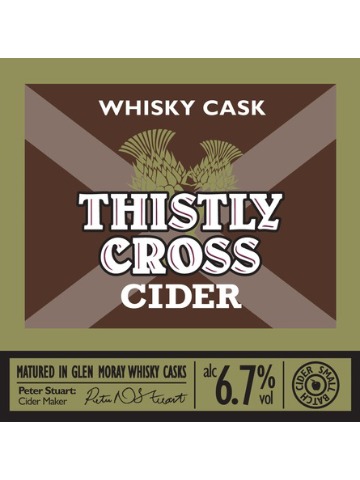 Whisky Cask - 6.7%
Whisky Cask
Thistly Cross
6.7% abv
Matured in ex-Glen Moray (previously Glenglassaugh Distillery) whisky casks this is a dry and subtle cider. Infused with mellow, vanilla oak of the cask. A refreshing, complex drink to be savoured.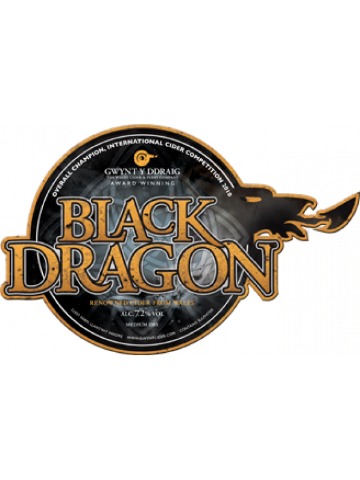 Black Dragon - 7.2%
Black Dragon
Gwynt y Ddraig
7.2% abv
The legendary Black Dragon! This cider now has quite a following amongst the most descerning cider drinkers. It is rich in colour, body and flavour with a fresh, fruity aroma.
Coming Soon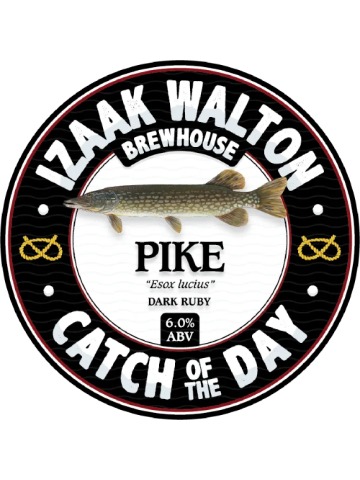 Pike - 6%
Pike
Izaak Walton
6% abv
Cunning dark ruby with a deceptive sweetness named after it.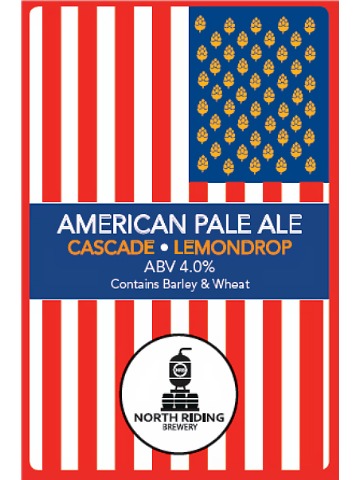 Cascade/Lemondrop - 4%
Cascade/Lemondrop
North Riding
4% abv
Dual hopped American Pale Ale with Cascade and Lemondrop hops. Flavours and aromas are grapefruit and lemon.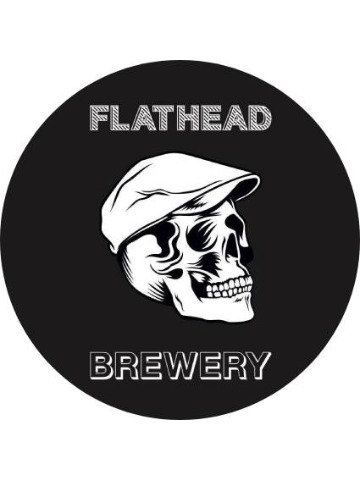 Two Sides To Every Story - 4.2%
Two Sides To Every Story
Flathead
4.2% abv
Awaiting tastings notes from brewer.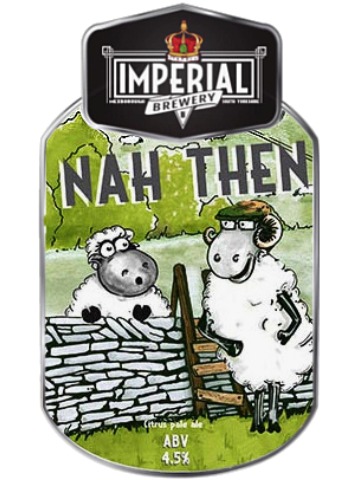 Nah Then - 4.5%
Nah Then
Imperial
4.5% abv
Our dark horse pale ale. This fantastic ale is straw coloured with a soapy white head. The hops used give it a flavour that is well balanced with citrus and grapefruit and hints of fruits. It also has a sweet finish to complete this great beer.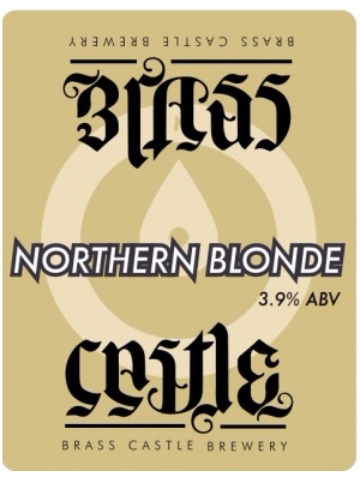 Northern Blonde - 3.9%
Northern Blonde
Brass Castle
3.9% abv
An easy-drinking malty blonde, using hops from the UK.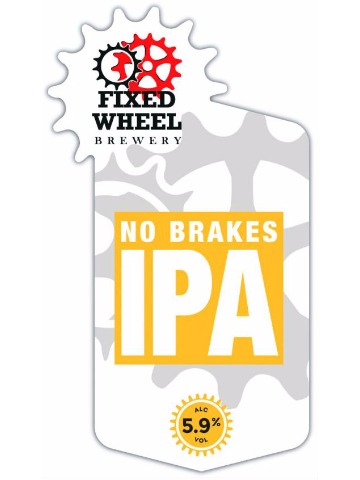 No Brakes IPA - 5.9%
No Brakes IPA
Fixed Wheel
5.9% abv
Inspired by the fixed wheel couriers of the west coast, this American inspired IPA has no brakes and is packed full of classic American hops delivering upfront fruity citrus flavours, English malts add some balance to the hops with a touch of sweetness.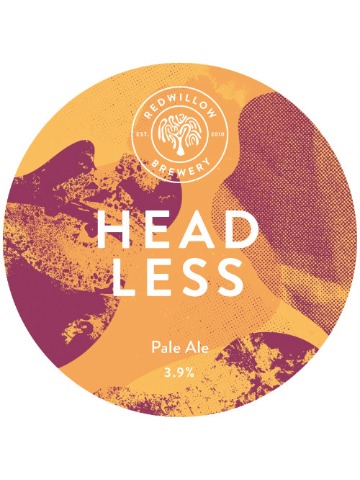 Headless - 3.9%
Headless
RedWillow
3.9% abv
Refreshingly floral pale ale with a restrained orange-led bitterness and a light, straw-hued colour.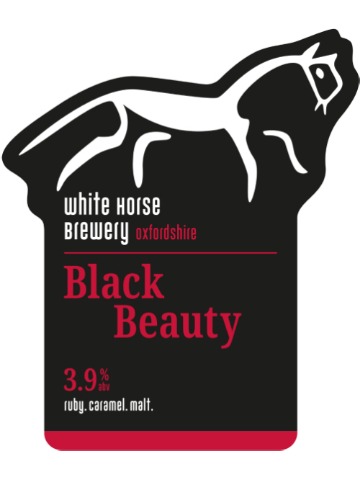 Black Beauty - 3.9%
Black Beauty
White Horse
3.9% abv
Rich ruby in colour, using the best chocolate malt and fine English Fuggle hop to achieve a flavour that leaves the herd behind like a true Champion.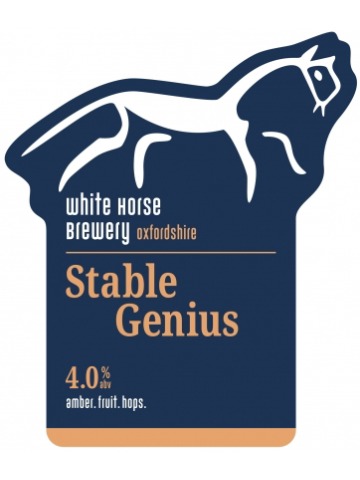 Stable Genius - 4%
Stable Genius
White Horse
4% abv
Amber, floral on the nose with refreshing citrus flavours.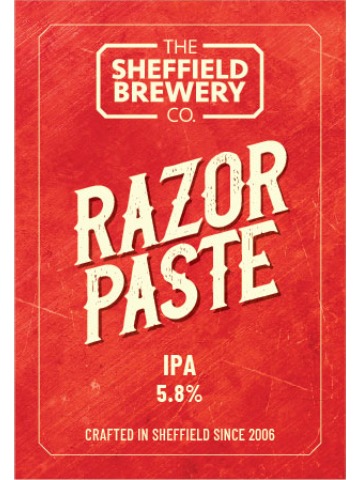 Razor Paste - 5.8%
Razor Paste
Sheffield
5.8% abv
Our razor sharp, hop-heavy, American / Sheffield style IPA, crammed with more Ahtanum, Ekuanot, Amarillo and Cascade than you can shake a stick at. Tropical fruit flavours and citrus aromas burst out of this much loved, contemporary style.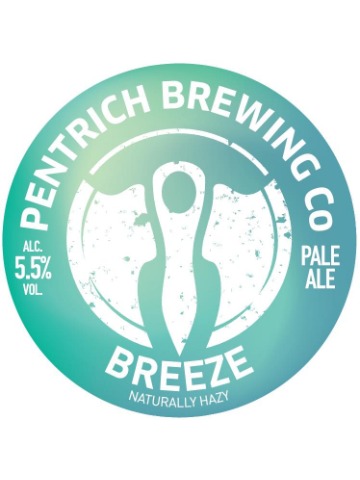 Breeze - 5.5%
Breeze
Pentrich
5.5% abv
A New England-style Pale Ale that is full of Amarillo and Falconer's Flight hops. Vibrant pale in colour, with orange zest and candied fruit flavours at the forefront, alongside light citrus and pine notes. Minimal bitterness on the finish makes for a super juicy pale.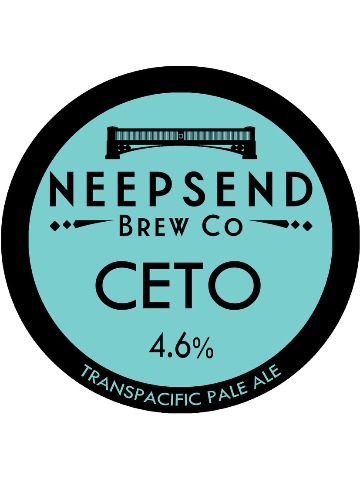 Ceto - 4.6%
Ceto
Neepsend
4.6% abv
Transpacific Pale Ale with a pithy citrus bitterness and notes of pine, grapefruit and gooseberry with a long finish.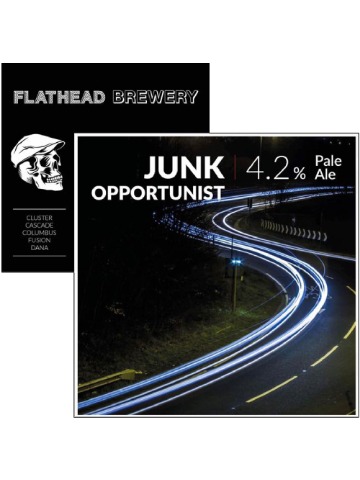 Junk Opportunist - 4.2%
Junk Opportunist
Flathead
4.2% abv
Pale ale brewed with Cluster, Cascade, Columbus, Fusion and Dana hops.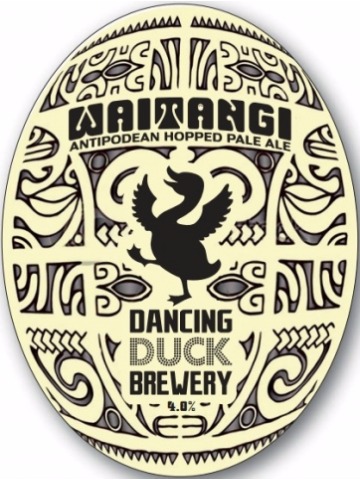 Waitangi - 4%
Waitangi
Dancing Duck
4% abv
An easy drinking crisp, clean pale ale. Subtle malt character balanced with zesty lemon and lime hops from New Zealand.
This beer board is powered by Real Ale Finder. To get real time notifications from this pub download our consumer app.