Cask beers available
Cask beers available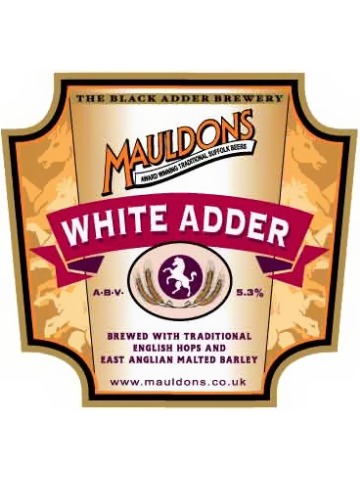 White Adder - 5.3%
White Adder
Mauldons
5.3% abv
This golden strong ale has a distinctive floral nose, with a strong hop character and fruity, full flavour, with the fruit lingering through to the satisfying, smooth, hoppy finish.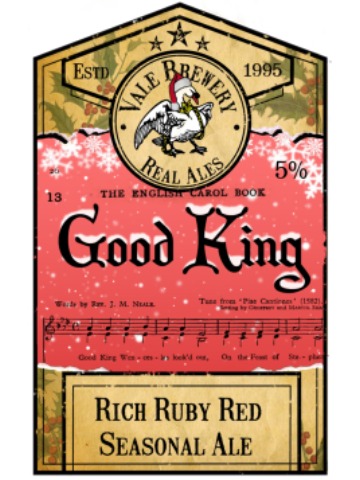 Good King - 5%
Good King
Vale
5% abv
This deep mahogony coloured ale is made with a combination of four different malts that give deep rich flavours of caramel and dried fruits. Supported by fruity and earthy hop flavours from both British and American hops.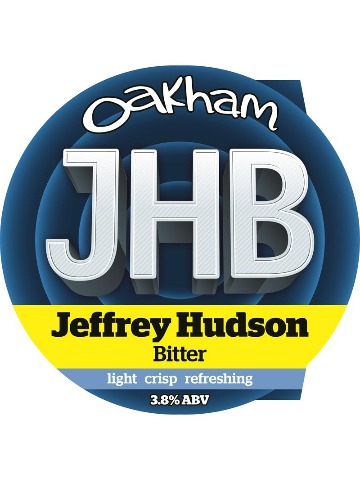 JHB - 3.8%
JHB
Oakham
3.8% abv
An assalt of aromatic citrus hop, a hoppy, fruity and grassy bittersweet palate and an uncompromising dry, bitter aftertaste characterise this impressive straw-coloured ale.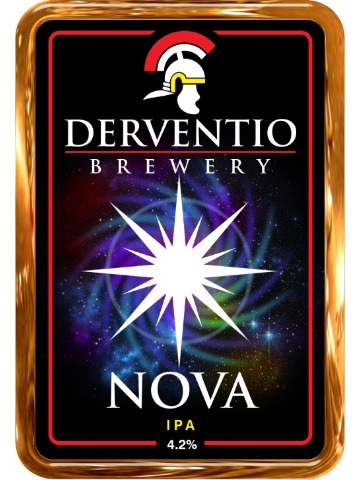 Nova - 4.2%
Nova
Derventio
4.2% abv
A golden IPA brewed with extra pale malt and a combination of Continental and American hops.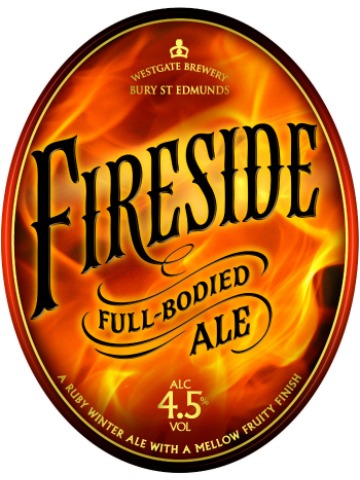 Fireside - 4.5%
Fireside
Greene King
4.5% abv
Masses of grapefruit and lemon citrus from the Cascade late hop with herbal dry hop background from the copper hops. Sweetness and body comes from the pale and crystal malts and the black malt adds enough dryness and astringency to keep the beer refreshing.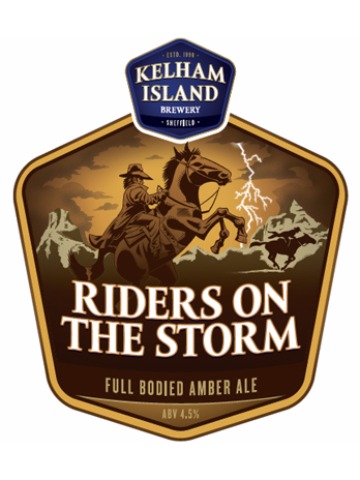 Riders on the Storm - 4.5%
Riders on the Storm
Kelham Island
4.5% abv
An amber ale which showcases a fusion of British and American hops that gives a storm of hoppy flavours.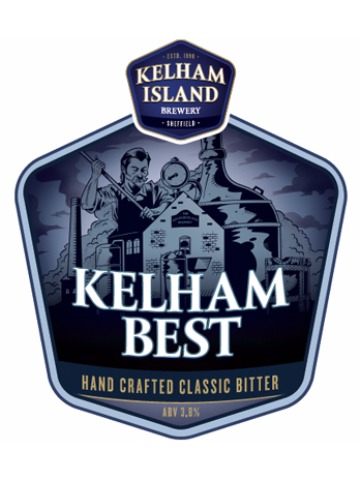 Kelham Best - 3.8%
Kelham Best
Kelham Island
3.8% abv
A classic amber Yorkshire bitter showcasing the finest British ingredients and traditional brewing techniques.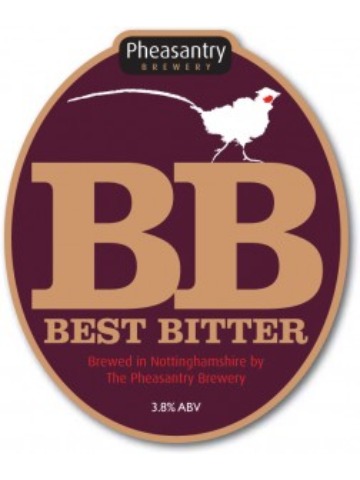 Best Bitter - 3.8%
Best Bitter
Pheasantry
3.8% abv
An accomplished, copper hued and easy drinking traditional English ale seasoned with Progress, Goldings and First Gold hops, followed by a later addition of Styrian Goldings in the boil to enhance both flavour and aroma. Full bodied with good mouthfeel, it has a delicate, biscuity malt backdrop skilfully overlaid with spicy, slightly resinous hop notes that develop on the tongue and culminate in a satisfyingly dry and tasty finish.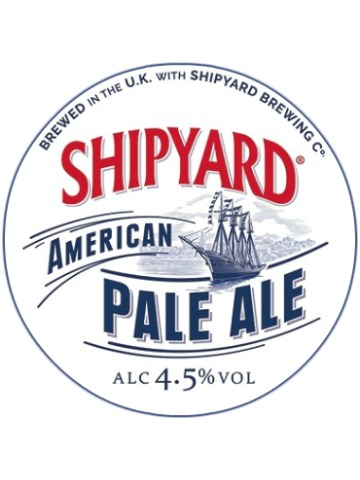 American Pale - 4.5%
American Pale
Shipyard
4.5% abv
An easy drinking, American style Pale Ale bursting with fruity citrus hop aroma and flavour. Dry hopped with 4x American hops Chinook, Cascade, Centennial and Columbus - Drop anchor for a spell and try a great tasting beer.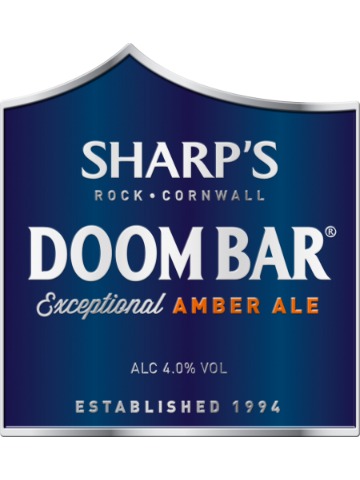 Doom Bar - 4%
Doom Bar
Sharp's
4% abv
Bitter with a faint flowery aroma and a moderately fruity, malty taste. The finish is long but pleasantly bitter with some sweetness and dryness.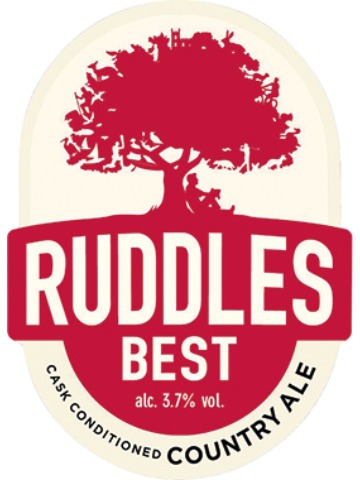 Ruddles Best - 3.7%
Ruddles Best
Greene King
3.7% abv
Powerful fruitiness, with flavours reminiscent of redcurrants, raspberries and strawberries intermingled with citrus notes. The fruitiness is balanced out by the famous Ruddles bitterness and by a delicate aroma.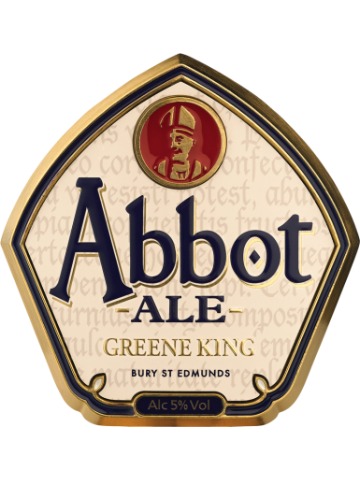 Abbot Ale - 5%
Abbot Ale
Greene King
5% abv
A full-bodied, very distinctive beer with a bitter-sweet aftertaste.
Craft Keg available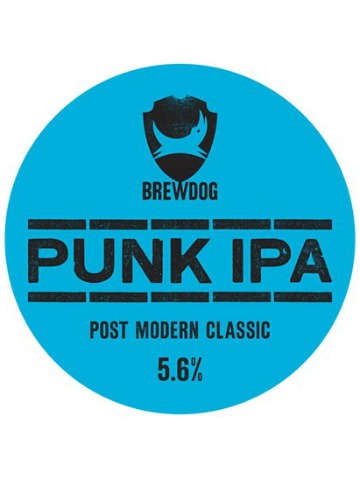 Punk IPA - 5.6%
Punk IPA
BrewDog
5.6% abv
This Trans-Atlantic fusion IPA is light golden in colour with tropical fruits and light caramel on the nose. The palate soon becomes assertive and resinous with the New Zealand hops balanced by the biscuit malt. The finish is aggressive and dry with the hops emerging over the warming alcohol.
Ciders & Perries available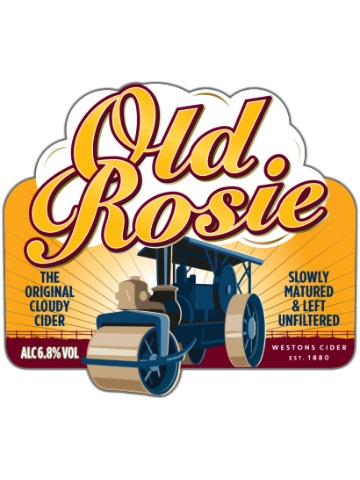 Old Rosie (2019) - 6.8%
Old Rosie (2019)
Westons
6.8% abv
Old Rosie is the name given to our 1921 Aveling and Porter steam roller, that still sits in our yard in Herefordshire. Strong, reliable and so loved by everyone in the Westons family, we named this cloudy cider in her honour. Light, crisp and dry, this truly old fashioned cloudy cider is slowly matured and left unfiltered.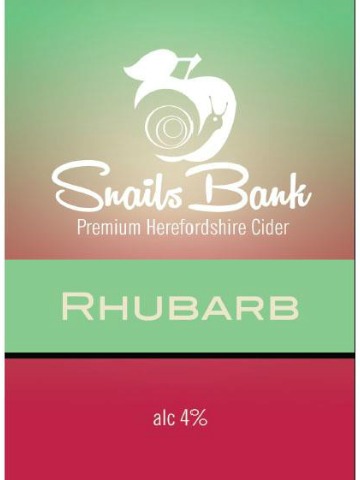 Rhubarb - 4%
Rhubarb
Snails Bank
4% abv
This medium real apple cider is infused with tart rhubarb and blended with vanilla, resulting in a pleasing, smooth and complex flavour.
Coming Soon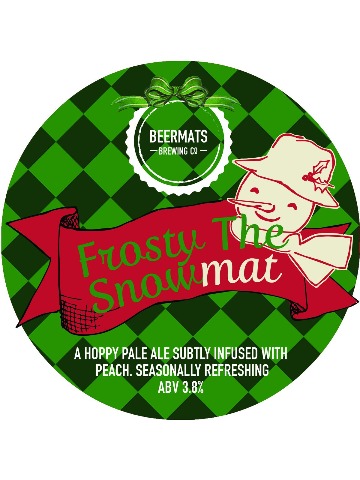 Frosty the Snowmat - 3.8%
Frosty the Snowmat
Beermats
3.8% abv
A hoppy pale ale subtly infused with peach, seasonally refreshing.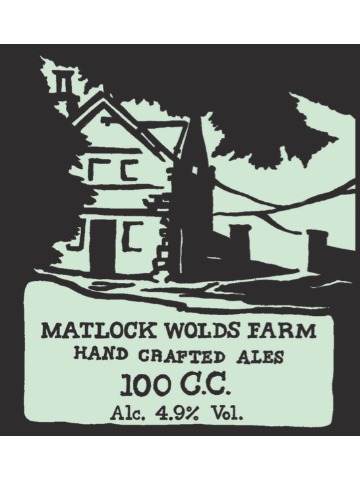 100 CC - 4.9%
100 CC
Matlock Wolds Farm
4.9% abv
An American Pale Ale brewed using Maris Otter Barley and Dark Crystal malt. The beer is hopped up using three C's: Chinook, Cascade and Citra. Chinook gives an intense bitterness, Cascade adds floral and fruity flavours and Citra is used after the end of the boil to give a characteristic tropical fruit aroma. The Dark Crystal malts add some rich caramel flavour to complement this.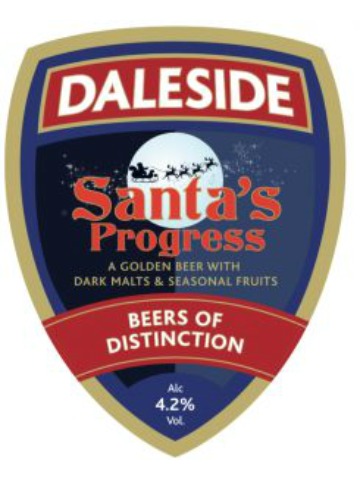 Santa's Progress - 4.2%
Santa's Progress
Daleside
4.2% abv
A burnished gold coloured ale, brewed exclusively with Progress hops. Well balanced and late hopped to give a pleasant bitterness wit blackcurrant undertones and fruity aromas.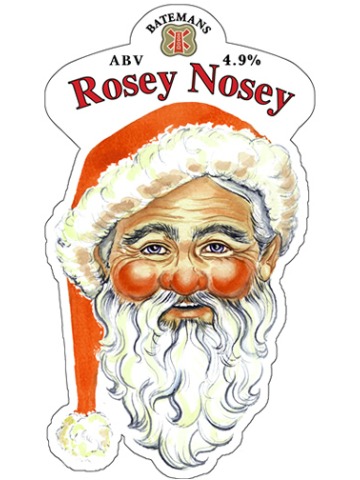 Rosey Nosey - 4.9%
Rosey Nosey
Batemans
4.9% abv
Dark amber and full of rich, fruity sultana and raisin flavours fused with crunchy pale, crystal and chocolate malts. The English Golding and Challenger hops produce a succulently spicy aroma.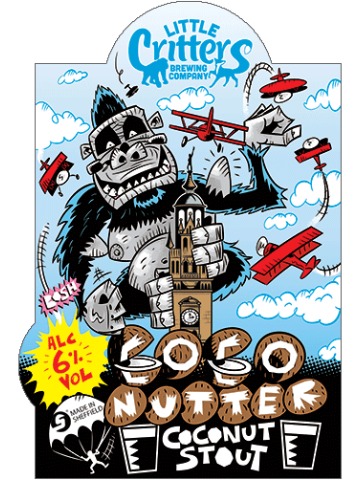 Coco Nutter - 6%
Coco Nutter
Little Critters
6% abv
Our super tasty coconut stout. With coconut aromatics, coffee and chocolate notes this is the latest addition to the Critters stout range.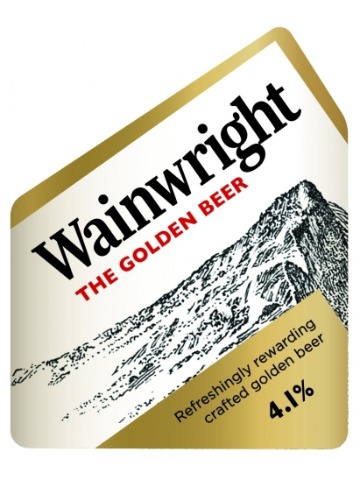 Wainwright - 4.1%
Wainwright
Marston's
4.1% abv
A superb thirst quenching, refreshing beer packed full of flavour, lightly hopped with subtle sweet notes and a delicate citrus aroma. This refreshing golden beer is inspired by the author Alfred Wainwright, famous for his Lakeland Fell guide books. For every summit Wainwright conquered through his passion and commitment, each one delivered the ultimate reward. This fruity sweet bitter will quench any fellwalkers thirst.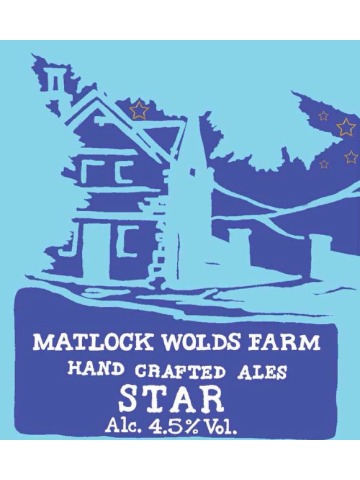 Star - 4.5%
Star
Matlock Wolds Farm
4.5% abv
A combo of Pilsner and Special B malts plus Herkules and Polaris hops.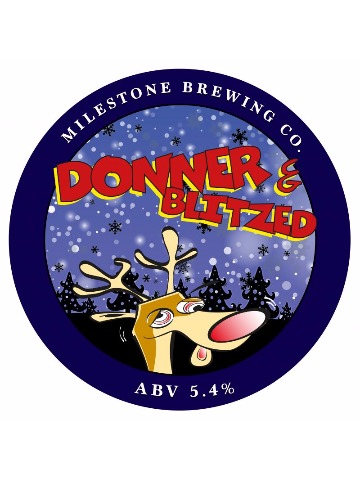 Donner & Blitzed - 5.4%
Donner & Blitzed
Milestone
5.4% abv
A winter warmer, packed full of Crystal, chocolate and roasted malts together with black treacle and rum essence.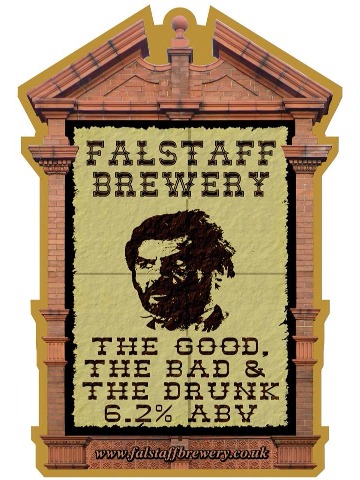 The Good the Bad and the Drunk - 6.2%
The Good the Bad and the Drunk
Falstaff
6.2% abv
Tawny in color, full bodied with a fruity bitter sweet flavour, hints of caramel and a satisfyingly fruity aftertaste.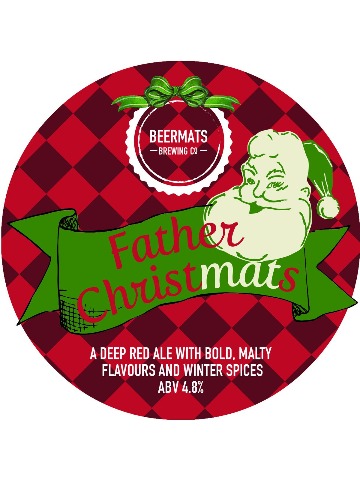 Father Christmats - 4.8%
Father Christmats
Beermats
4.8% abv
A deep red ale with bold, malty flavours and winter spices.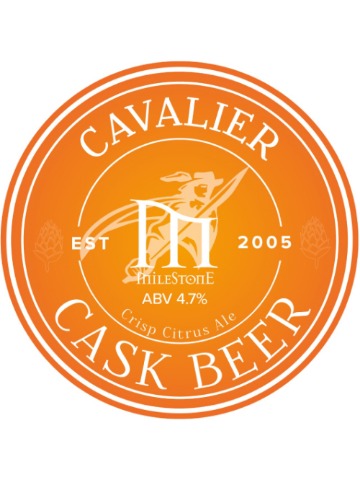 Cavalier - 4.7%
Cavalier
Milestone
4.7% abv
A golden aromatic fruity ale with a good citrus finish.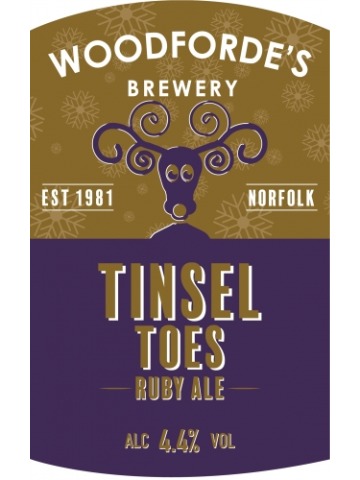 Tinsel Toes - 4.4%
Tinsel Toes
Woodforde's
4.4% abv
This seasonal brew's rich and spicy fruit flavours combine with roasted malts and hops to perfectly balance its darker aftertaste. Red in colour, it's a ruby temptress with flavours of devastating proportions.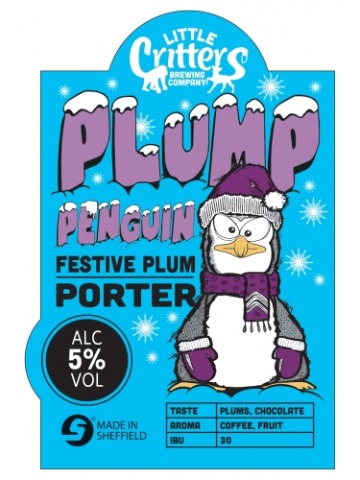 Plump Penguin - 5%
Plump Penguin
Little Critters
5% abv
For our festive special, juicy plum notes play with roasted malts to create an extremely smooth beer.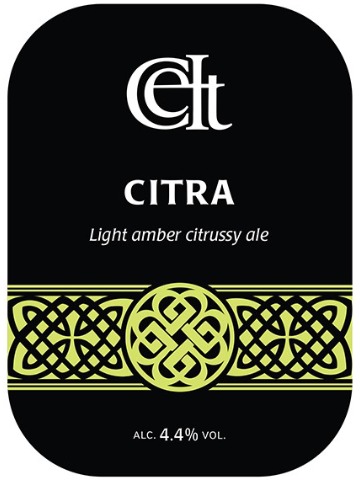 Citra - 4.4%
Citra
Celt, Evans Evans
4.4% abv
This amber coloured ale delivers a fruity, hoppy aroma, leading to a full flavour, with an excellent balance of malt and tropical fruit notes.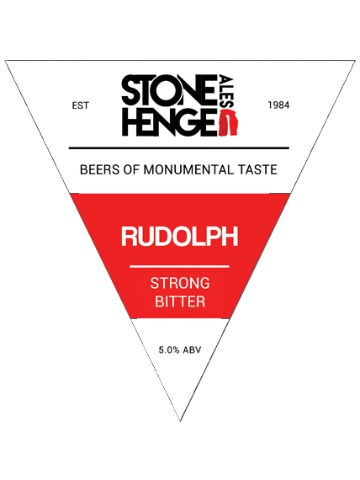 Rudolph - 5%
Rudolph
Stonehenge
5% abv
A deep amber premium bitter, traditionally brewed using only the finest quality of Stonehenge Spring Water, barley, wheat, crystal and black malts, whole hops and the brewery's own top-fermenting yeast. The rich composition of malty and fruity flavours together with the aroma hops gives the beer just the right warmth and flavour - explicitly Santa's choice!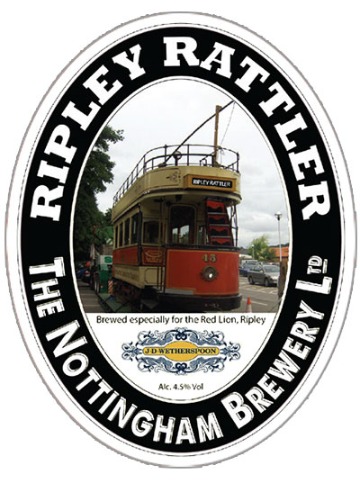 Ripley Rattler - 4.5%
Ripley Rattler
Nottingham
4.5% abv
Brewed especially for the Red Lion Ripley. It celebrates the memory of the original Nottingham Tramways furthest outpost; after leaving Kimberley the rails were not kept in the best of shape hence the nickname the route attracted.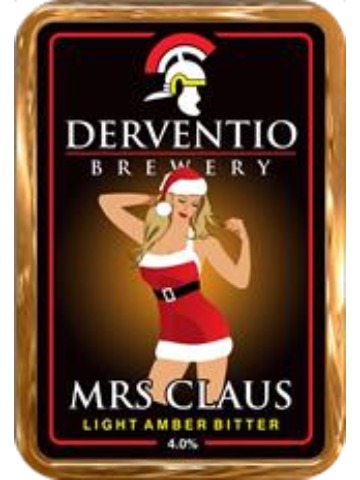 Mrs Claus - 4%
Mrs Claus
Derventio
4% abv
Light amber Christmas bitter that tastes as good as she looks!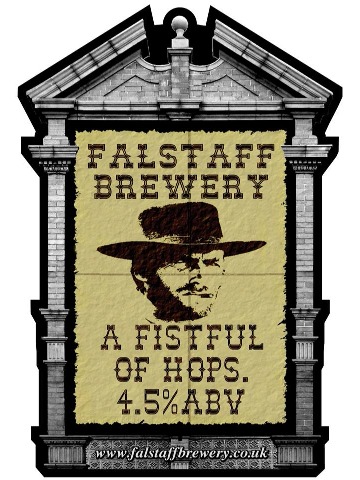 A Fistful of Hops - 4.5%
A Fistful of Hops
Falstaff
4.5% abv
Golden amber in colour, powerful hop aromas with citrus undertones. Complex mouth filling hop flavours and a long hop filled aftertaste.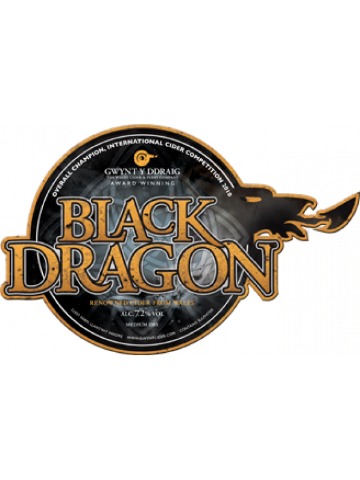 Black Dragon - 7.2%
Black Dragon
Gwynt y Ddraig
7.2% abv
The legendary Black Dragon! This cider now has quite a following amongst the most descerning cider drinkers. It is rich in colour, body and flavour with a fresh, fruity aroma.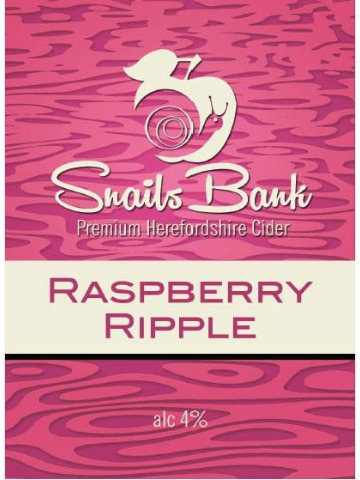 Raspberry Ripple - 4%
Raspberry Ripple
Snails Bank
4% abv
Medium apple cider, sweet tangy raspberry and a whirl of vanilla.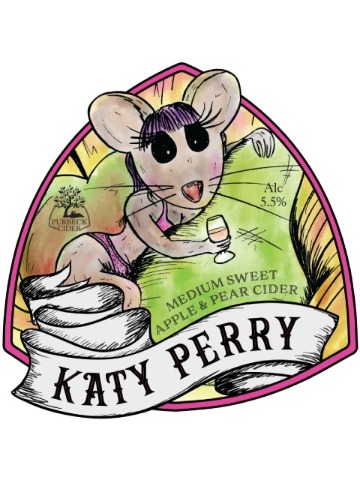 Katy Perry - 5.5%
Katy Perry
Purbeck
5.5% abv
This is a blend of this cider-maker's award-winning perry and Katy cider, resulting in a smooth, wine-like pear flavour, balanced with a crisp apple bite.
This beer board is powered by Real Ale Finder. To get real time notifications from this pub download our consumer app.