Cask beers available
Cask beers available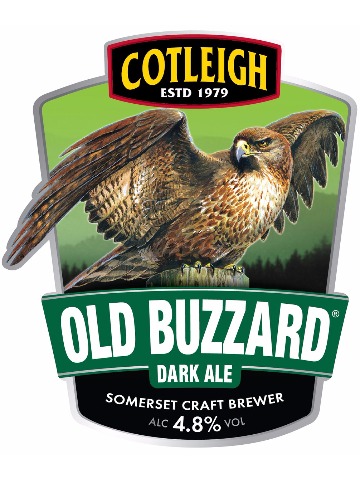 Old Buzzard - 4.8%
Old Buzzard
Cotleigh
4.8% abv
This complex, copper-red beer has a superb, dry, nutty flavour, with roast malt balanced by hints of fruit and an underlying hoppiness, leading to a smooth, dry, smoky finish.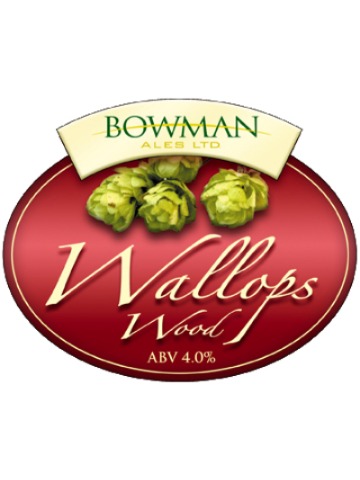 Wallops Wood - 4%
Wallops Wood
Bowman
4% abv
A light chestnut session bitter. As far as flavour goes, it tends rather more towards the malt than the hops, though there is a pleasing hop taste right at the finish. The aroma is light and pleasant.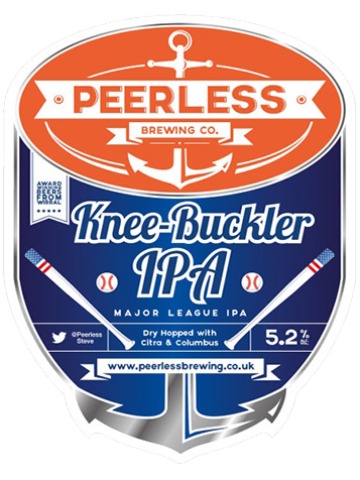 Knee Buckler IPA - 5.2%
Knee Buckler IPA
Peerless
5.2% abv
An amber IPA style beer. Lovely colour and a zingy hop finish to get you in the mood. This beer is hopped with US Cascade, Columbus and Citra hops.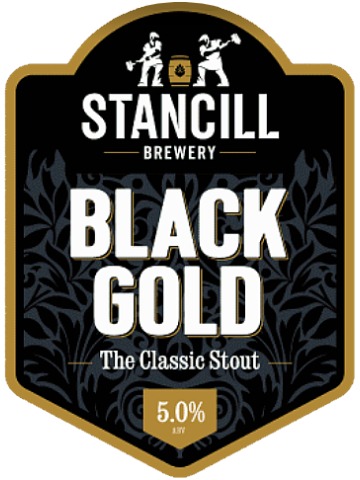 Black Gold - 5%
Black Gold
Stancill
5% abv
A classic stout featuring a hearty combination of roasting malts and brewed with traditional Fuggle hops. The result is a full bodied rich stout which balances nutty and caramel notes with bitterness and a hint of coffee.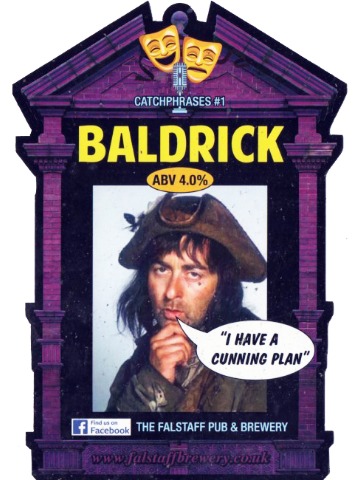 Baldrick - 4%
Baldrick
Falstaff
4% abv
Pale amber with a citrus nose. Fruity hop flavours and a modestly hopped finish.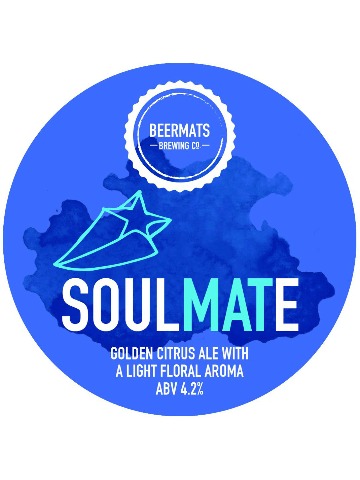 Soulmate - 4.2%
Soulmate
Beermats
4.2% abv
You'll make an immediate connection with this pure golden ale. Full of fruity flavours with a light, floral aroma and a citrus aftertaste you will be drawn back to time and time again.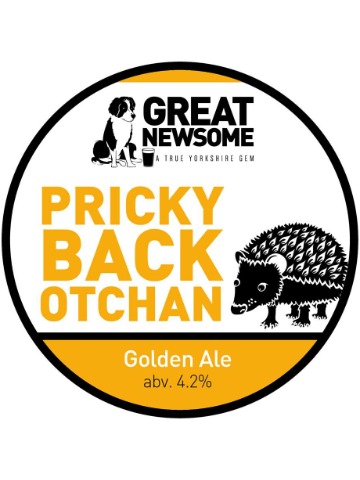 Pricky Back Otchan - 4.2%
Pricky Back Otchan
Great Newsome
4.2% abv
A hoppy golden bitter combining Pilgrim (UK), Northern Brewer (Germany) and Cascade hops (US), with a small amount of crystal and wheat malt, to produce a wonderfully robust beer with a beautiful depth of smooth malt flavour and a hint of sweet citrus on the nose.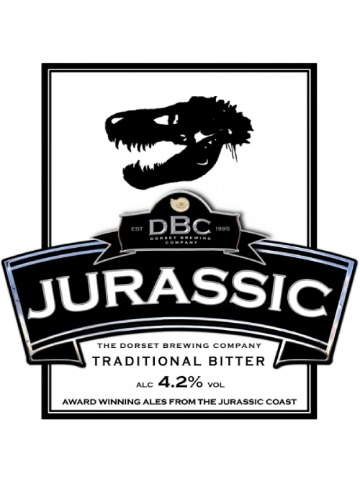 Jurassic - 4.2%
Jurassic
Dorset
4.2% abv
Crisp golden ale with hints of apricot, lasting bitterness and a clean citrus aroma.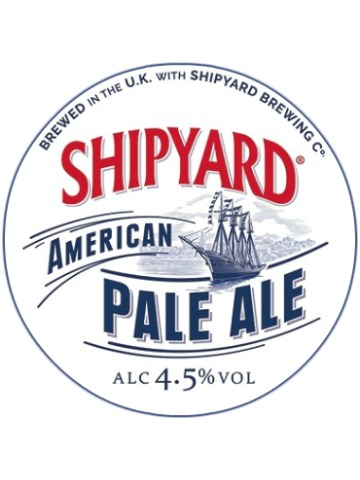 American Pale - 4.5%
American Pale
Shipyard
4.5% abv
An easy drinking, American style Pale Ale bursting with fruity citrus hop aroma and flavour. Dry hopped with 4x American hops Chinook, Cascade, Centennial and Columbus - Drop anchor for a spell and try a great tasting beer.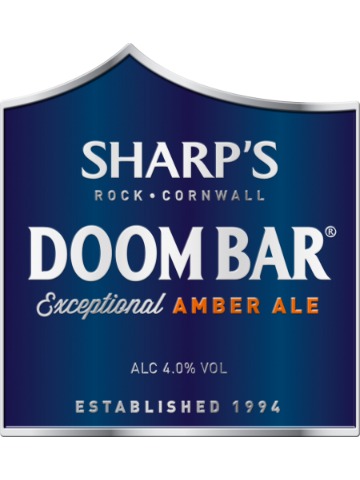 Doom Bar - 4%
Doom Bar
Sharp's
4% abv
Bitter with a faint flowery aroma and a moderately fruity, malty taste. The finish is long but pleasantly bitter with some sweetness and dryness.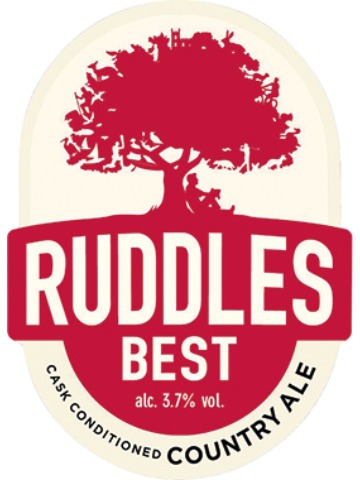 Ruddles Best - 3.7%
Ruddles Best
Greene King
3.7% abv
Powerful fruitiness, with flavours reminiscent of redcurrants, raspberries and strawberries intermingled with citrus notes. The fruitiness is balanced out by the famous Ruddles bitterness and by a delicate aroma.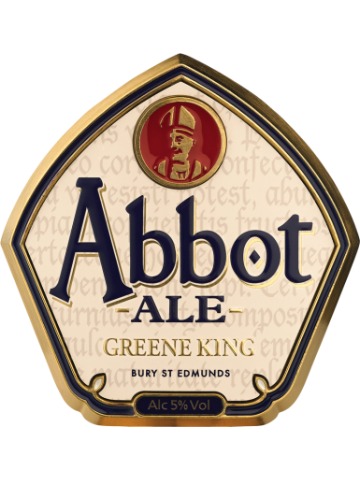 Abbot Ale - 5%
Abbot Ale
Greene King
5% abv
A full-bodied, very distinctive beer with a bitter-sweet aftertaste.
Craft Keg available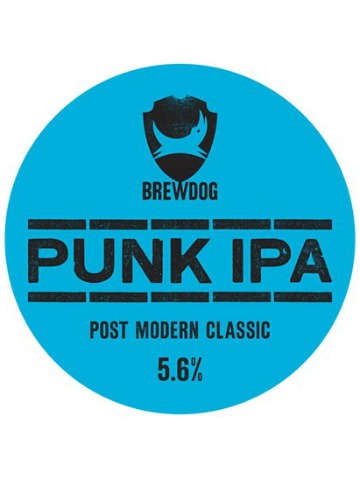 Punk IPA - 5.6%
Punk IPA
BrewDog
5.6% abv
This Trans-Atlantic fusion IPA is light golden in colour with tropical fruits and light caramel on the nose. The palate soon becomes assertive and resinous with the New Zealand hops balanced by the biscuit malt. The finish is aggressive and dry with the hops emerging over the warming alcohol.
Ciders & Perries available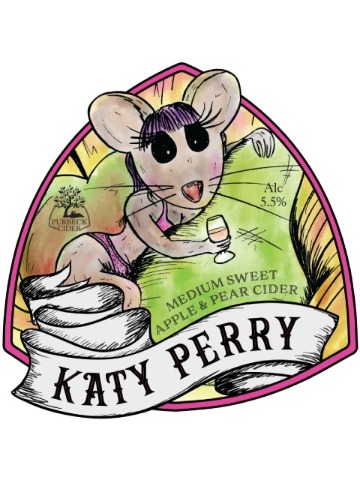 Katy Perry - 5.5%
Katy Perry
Purbeck
5.5% abv
This is a blend of this cider-maker's award-winning perry and Katy cider, resulting in a smooth, wine-like pear flavour, balanced with a crisp apple bite.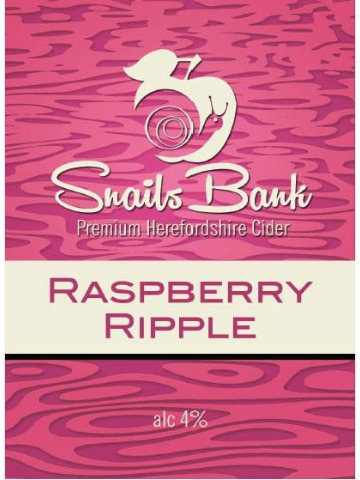 Raspberry Ripple - 4%
Raspberry Ripple
Snails Bank
4% abv
Medium apple cider, sweet tangy raspberry and a whirl of vanilla.
Coming Soon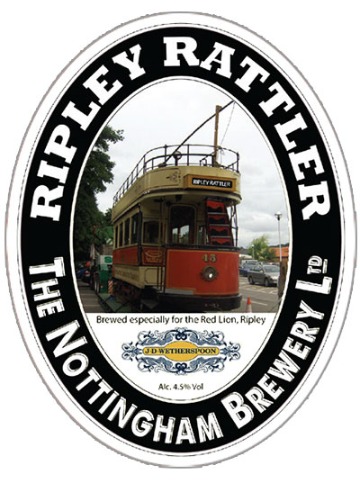 Ripley Rattler - 4.5%
Ripley Rattler
Nottingham
4.5% abv
Brewed especially for the Red Lion Ripley. It celebrates the memory of the original Nottingham Tramways furthest outpost; after leaving Kimberley the rails were not kept in the best of shape hence the nickname the route attracted.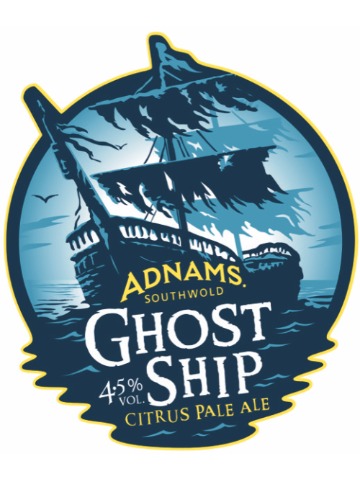 Ghost Ship - 4.5%
Ghost Ship
Adnams
4.5% abv
At 4.5% abv, this Pale Ale has a good assertive pithy bitterness and a malty backbone. It is brewed with a selection of malts: Pale Ale, Rye and Cara. We use Citra, and a blend of other American hop varieties to create some great citrus flavours.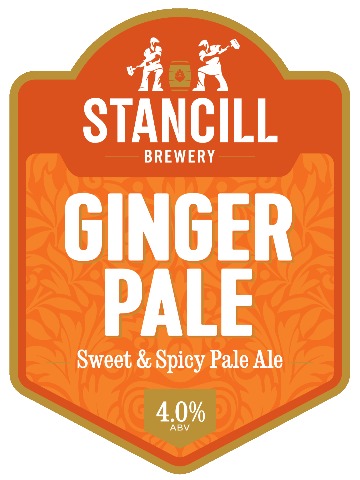 Ginger Pale Ale - 4%
Ginger Pale Ale
Stancill
4% abv
Be it on a hot summer day or a cold winter one, our ginger pale ale has subtle undertones of warming ginger, which provides intrigue for the taste buds and refreshment for the taster.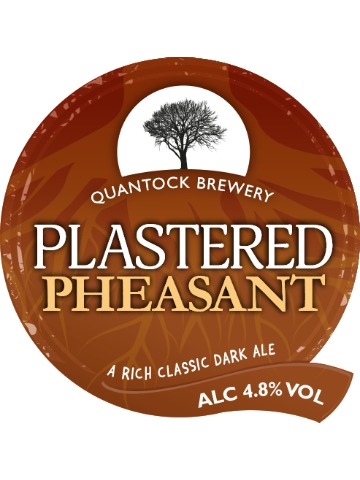 Plastered Pheasant - 4.8%
Plastered Pheasant
Quantock
4.8% abv
This traditional, rich, warming porter is dark amber in colour, with plenty of fruit in the aroma and a smooth flavour, plus hints of coffee and toffee on the palate.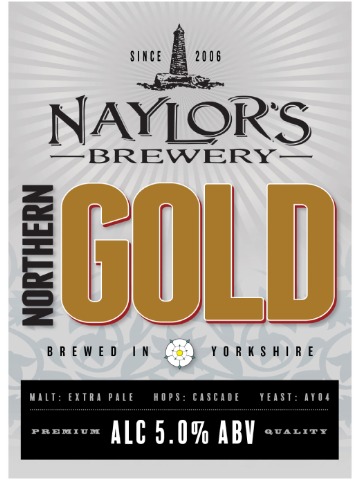 Northern Gold - 5%
Northern Gold
Naylor's
5% abv
This golden IPA has a full, floral, hoppy aroma and citrus hop notes in the flavour, finely complementing its rich maltiness, resulting in a full, balanced character.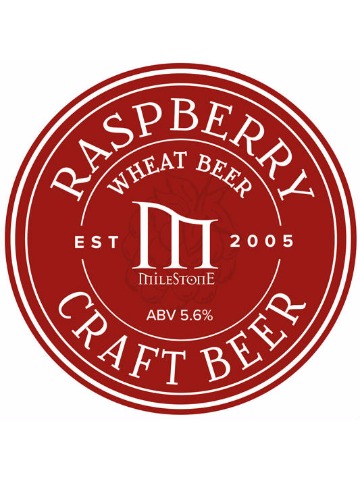 Raspberry Wheat Beer - 5.6%
Raspberry Wheat Beer
Milestone
5.6% abv
A continental style wheat beer infused with fresh, wild raspberries producing a refreshing fruit beer.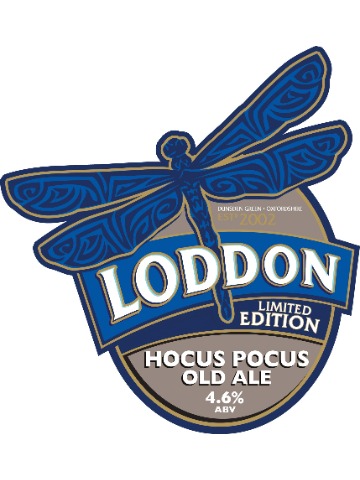 Hocus Pocus Old Ale - 4.6%
Hocus Pocus Old Ale
Loddon
4.6% abv
Brewed using the ever popular English Goldings with the addition of Fuggle Hops, pale and dark malts, with a small amount of invert sugar, combine to form a rich, smooth traditional dark ale.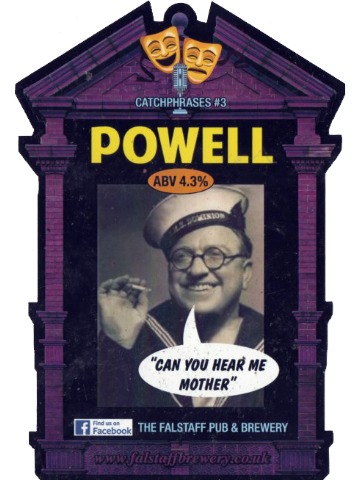 Powell - 4.3%
Powell
Falstaff
4.3% abv
Amber with citrus and berry aromas. Well hopped flavours with grapefruit undertones and a well hopped finish.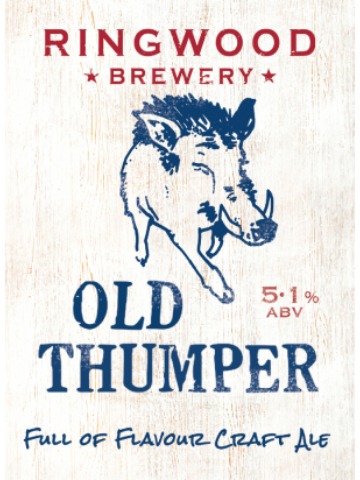 Old Thumper - 5.8%
Old Thumper
Ringwood
5.8% abv
Pale colour with predominantly fruity flavour and slight sweetness, leading to a pleasing, dry finish.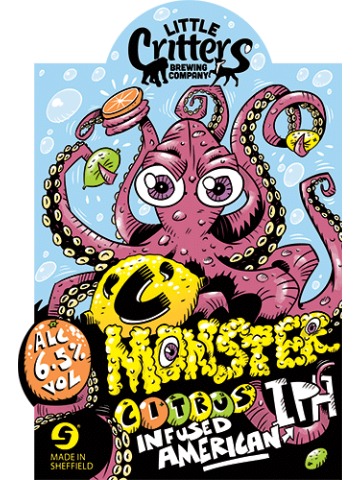 C Monster - 6.5%
C Monster
Little Critters
6.5% abv
A citrus IPA made with the best quality American C hops, with lime leaves and fresh citrus peel added during fermentation, making this beast of an IPA as refreshing as an ocean dip on a hot day.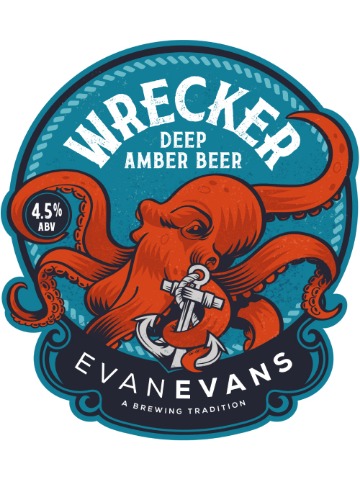 Wrecker - 4.5%
Wrecker
Evan Evans
4.5% abv
This deep amber-coloured beer combines a blend of malts with UK and US hop varieties, resulting in a full-bodied (yet easy-drinking) character, with a malty flavour and a fruity hop finish.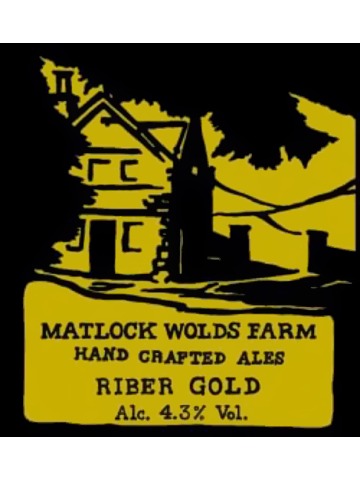 Riber Gold - 4.3%
Riber Gold
Matlock Wolds Farm
4.3% abv
A golden ale made using Maris Otter barley, Cara malt and Light Crystal malt, hopped with both U.S. and traditional Europe noble hops and the addition of apricots. It is a light, refreshing beer suited to all tastes with subtle bitterness and a fruity aftertaste.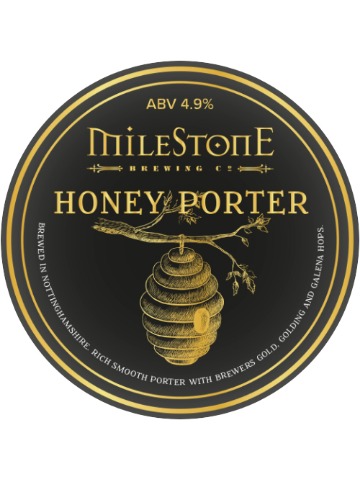 Honey Porter - 4.9%
Honey Porter
Milestone
4.9% abv
Dark porter with coffee notes, honey flavours and a fruity dry finish.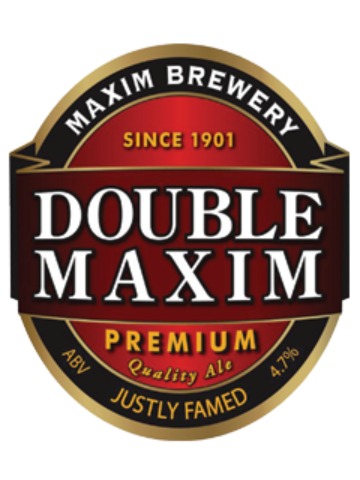 Double Maxim - 4.7%
Double Maxim
Maxim
4.7% abv
A traditional North-Eastern brown ale. The full, welcoming aroma leads to a good balance of ripe grain and spicy hops in the flavour, resulting in a long, bittersweet finish.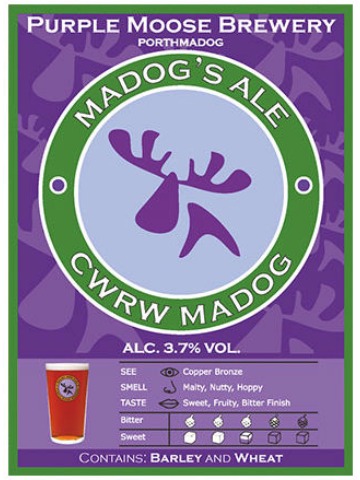 Madog's Ale - 3.7%
Madog's Ale
Purple Moose
3.7% abv
Full bodied session bitter, with a malty nose and an initial nutty flavour but bitterness dominates. Well balanced and refreshing with a dry roastiness on the taste and a good dry finish.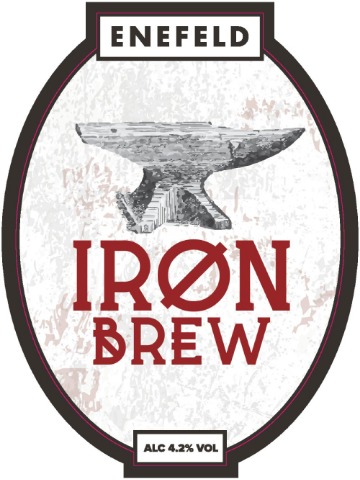 Iron Brew - 4.2%
Iron Brew
Enefeld
4.2% abv
A ruby red bitter, made with special coloured malts. A very rich malt character, which gives an impression of a stronger beer than its 4.2% ABV. Made with an American hop variety, the beer is an interesting departure from the norm, demonstrating a wide spectrum of unusual floral flavour notes which appeal to the ale drinker who is looking for something a little more cerebral than the usual session strength style beers.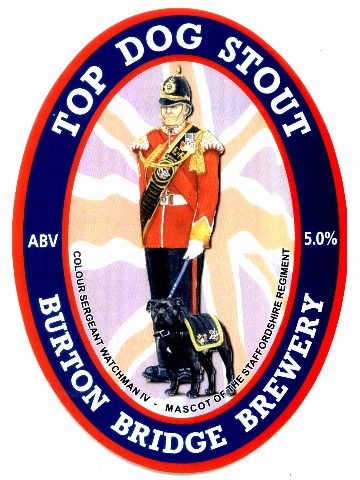 Top Dog Stout - 5%
Top Dog Stout
Burton Bridge
5% abv
Brewed in honour of the mascot of the now defunct Staffordshire Regiment and his handler. Colour Sergeant Watchman III, a Staffordshire Bull Terrier, was a regular at the Brewery tap, until his death in June 1998, but never drank on duty. Hops used are Challenger.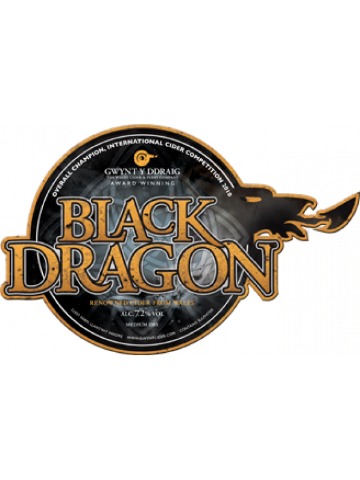 Black Dragon - 7.2%
Black Dragon
Gwynt y Ddraig
7.2% abv
The legendary Black Dragon! This cider now has quite a following amongst the most descerning cider drinkers. It is rich in colour, body and flavour with a fresh, fruity aroma.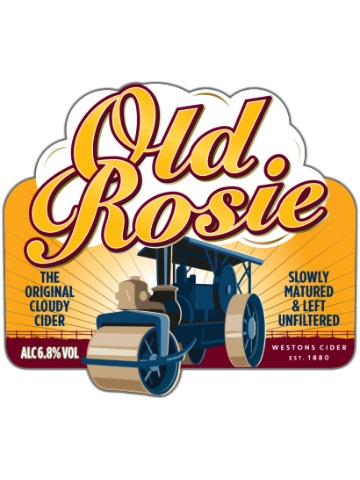 Old Rosie (2019) - 6.8%
Old Rosie (2019)
Westons
6.8% abv
Old Rosie is the name given to our 1921 Aveling and Porter steam roller, that still sits in our yard in Herefordshire. Strong, reliable and so loved by everyone in the Westons family, we named this cloudy cider in her honour. Light, crisp and dry, this truly old fashioned cloudy cider is slowly matured and left unfiltered.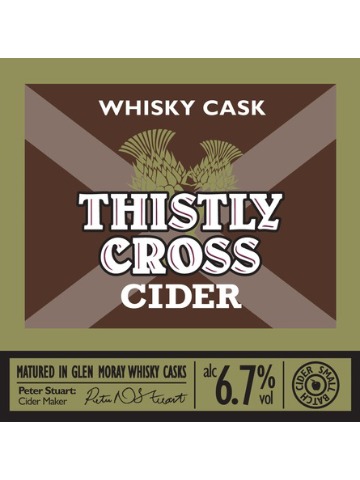 Whisky Cask - 6.7%
Whisky Cask
Thistly Cross
6.7% abv
Matured in ex-Glen Moray (previously Glenglassaugh Distillery) whisky casks this is a dry and subtle cider. Infused with mellow, vanilla oak of the cask. A refreshing, complex drink to be savoured.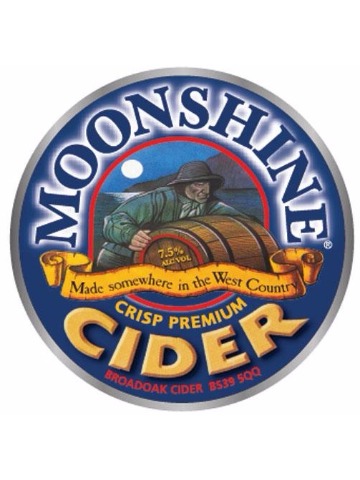 Moonshine - 7.5%
Moonshine
Broadoak
7.5% abv
This medium-sweet cider has a crisp, light, refreshing, fruity flavour, supplied by dessert and culinary apples, resulting in a very drinkable character, despite its strength.
This beer board is powered by Real Ale Finder. To get real time notifications from this pub download our consumer app.