The Irby Mill

Greasby, CH49 3NT
The Irby Mill

Greasby, CH49 3NT
Cask beers available
Cask beers available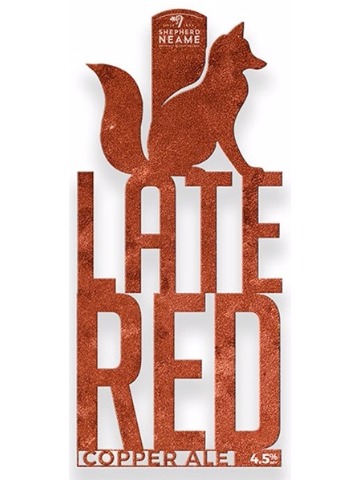 Late Red - 4.5%
Late Red
Shepherd Neame
4.5% abv
Plum, prunes, raisins, a touch of toffee and tropical fruit are just some of the flavours flourishing beneath the crimson-copper coloured cloak of this eminently easy-drinking ale. A peppery, resinous hop finish - courtesy of Kent-grown Cascade hops - adds a spice to the nutty sweetness. Rather remarkable with a roast.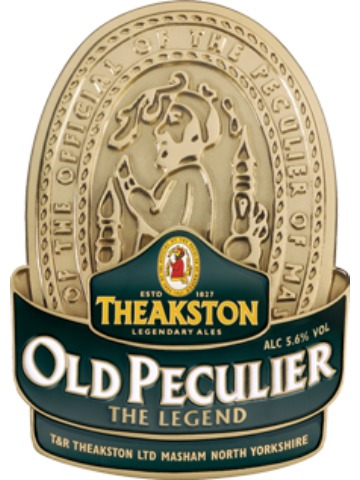 Old Peculier - 5.6%
Old Peculier
Theakston
5.6% abv
A full-bodied, dark brown, strong ale. Slightly malty but with hints of roast coffee and liquorice. A smooth caramel overlay and a complex fruitiness leads to a bitter chocolate finish.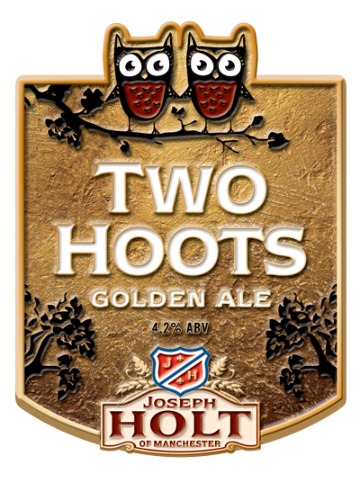 Two Hoots - 4.2%
Two Hoots
Joseph Holt
4.2% abv
A light, refreshing and beautifully balanced golden ale. Brewed with pale ale and lager malts and Cascade whole hops.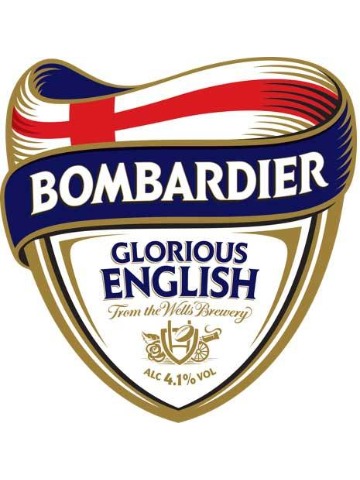 Bombardier - 4.1%
Bombardier
Eagle (Charles Wells)
4.1% abv
A burnished copper coloured beer with a rich, tempting aroma of peppery hops and raisins, while the palate is dominated by more dark fruit, juicy and tangy hops.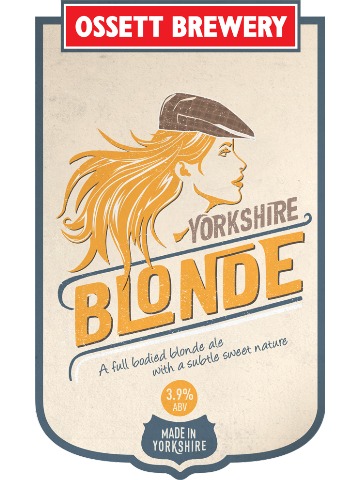 Yorkshire Blonde - 3.9%
Yorkshire Blonde
Ossett
3.9% abv
Our biggest selling beer, Yorkshire Blonde is a mellow, lager coloured ale. Full-bodied and low in bitterness, there is a delicate malty sweetness on the palate. The fruity hop aroma results from a generous late addition of Mount Hood hops.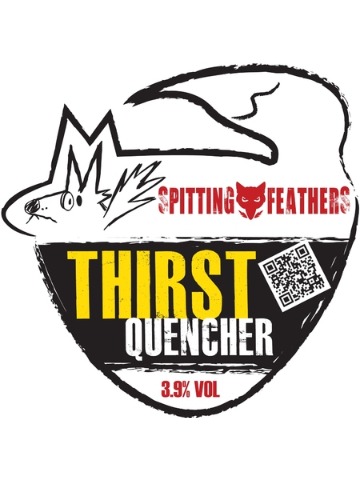 Thirst Quencher - 3.9%
Thirst Quencher
Spitting Feathers
3.9% abv
Our best seller. This refreshing hoppy pale bitter is heaven in a glass. Perfect for session drinking, a true crowd pleaser.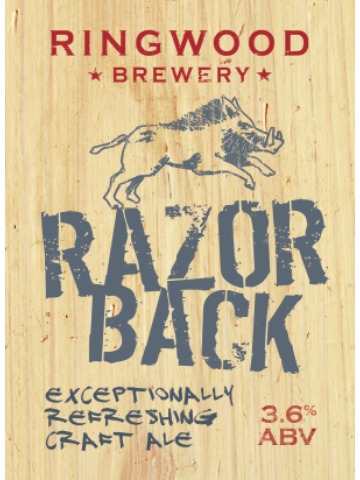 Razor Back - 3.8%
Razor Back
Ringwood
3.8% abv
An ideal balance of hoppy hapiness and citrus flavour, our classic Razorback is plenty refreshing to hit the spot.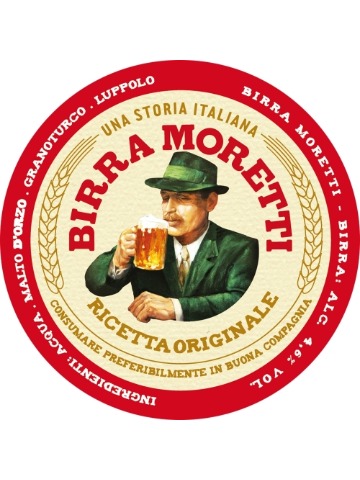 Birra Moretti L'Autentica - 4.6%
Birra Moretti L'Autentica
Birra Moretti
4.6% abv
Only the highest quality raw materials are used and a particular mixture of valuable hops, that gives the beer its aroma and unique fragrance, intensifying the slight bitter flavour. It is a low fermented beer that has a golden colour, the tone of which is given by the quality of malt used.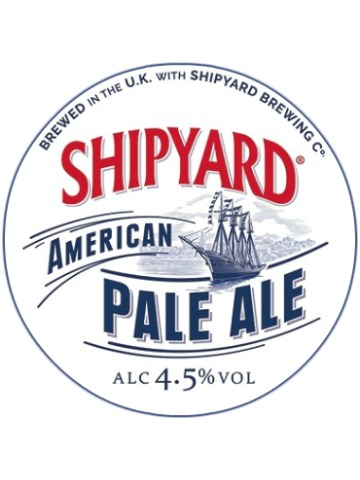 American Pale - 4.5%
American Pale
Shipyard
4.5% abv
An easy drinking, American style Pale Ale bursting with fruity citrus hop aroma and flavour. Dry hopped with 4x American hops Chinook, Cascade, Centennial and Columbus - Drop anchor for a spell and try a great tasting beer.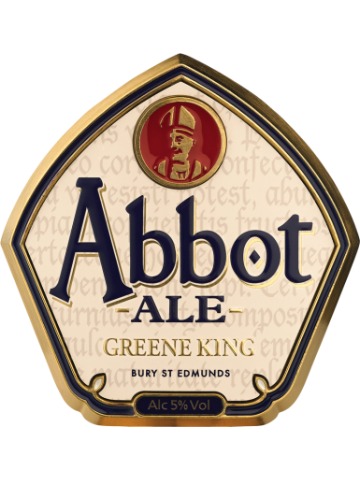 Abbot Ale - 5%
Abbot Ale
Greene King
5% abv
A full-bodied, very distinctive beer with a bitter-sweet aftertaste.
Ciders & Perries available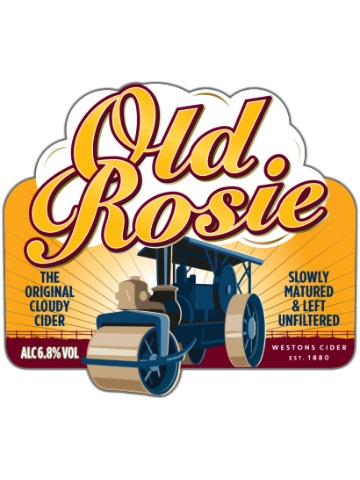 Old Rosie (2019) - 6.8%
Old Rosie (2019)
Westons
6.8% abv
Old Rosie is the name given to our 1921 Aveling and Porter steam roller, that still sits in our yard in Herefordshire. Strong, reliable and so loved by everyone in the Westons family, we named this cloudy cider in her honour. Light, crisp and dry, this truly old fashioned cloudy cider is slowly matured and left unfiltered.
Coming Soon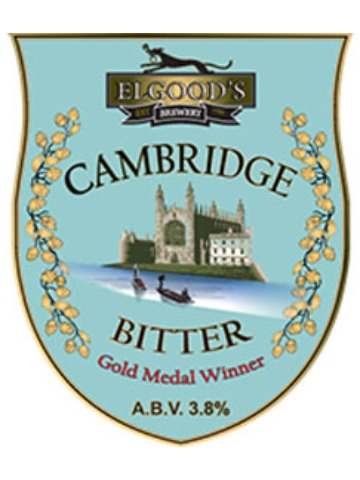 Cambridge Bitter - 3.8%
Cambridge Bitter
Elgoods
3.8% abv
A mild brown bitter with a good balance of malt and hop character give a pleasing session drink. The finest pale ale malt (made from Maris Otter barley) is blended with torrified wheat, invert sugar and a small amount of roast barley, to ensure consistent colour.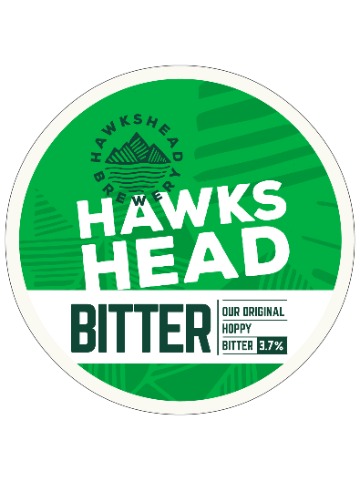 Bitter - 3.7%
Bitter
Hawkshead
3.7% abv
A pale, hoppy and bitter ale: a slight elderflower aroma from Slovenian Celeia hops, followed by long bitterness. The hikers' favourite - the perfect thirst quencher after a day on the Fells.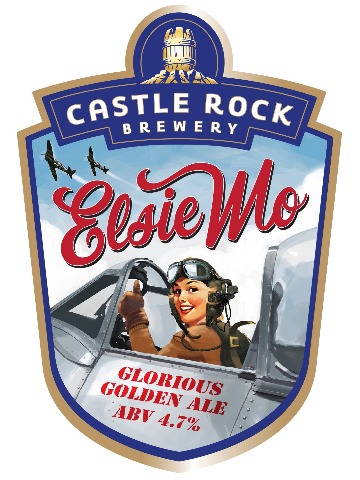 Elsie Mo - 4.7%
Elsie Mo
Castle Rock
4.7% abv
A blonde, single malt beer, light in colour and refreshing on the palate.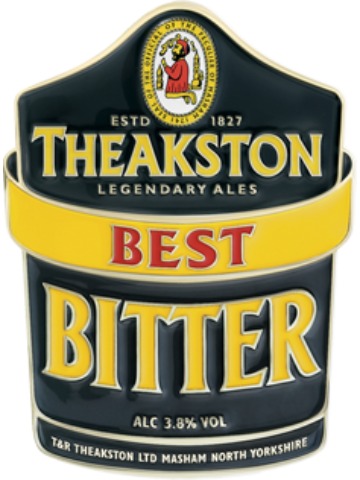 Best Bitter - 3.8%
Best Bitter
Theakston
3.8% abv
The definitive English Bitter. This fine golden-coloured beer has a full flavour that lingers pleasantly on the palate. With good bitter sweet balance, this beer has a subtle hop character described as citrus and spicy. It's a refreshing and very satisfying pint – noted for the aroma of its Fuggle hops and the dry hopping of Bramling Cross to add to its characteristic Theakston aroma.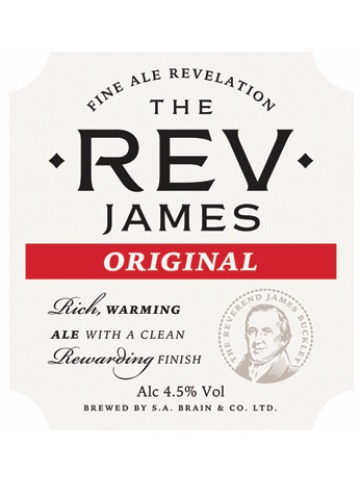 The Rev James Original - 4.5%
The Rev James Original
Brains
4.5% abv
Pale brown with a faint malty and fruity aroma. Malt and fruit flavours dominate the taste with a balancing bitterness, making for an easy-drinking beer of deceptive strength.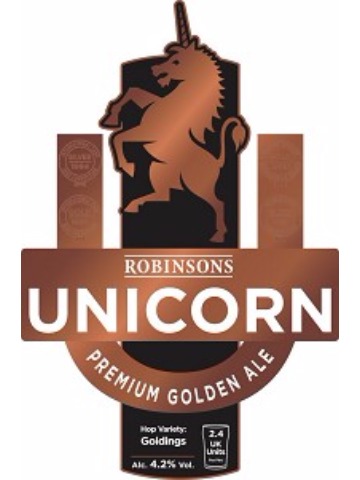 Unicorn - 4.2%
Unicorn
Robinsons
4.2% abv
Our award-winning flagship beer! Unicorn was born in 1896 and was originally called Robinsons Best Bitter. Unusually light, agile, yet complex, Unicorn hasn't changed in over a hundred years. Dripping with heritage, it's a magnificent, thirst-quenching, thoroughbred bitter. The first of a bloodline that continues to this day.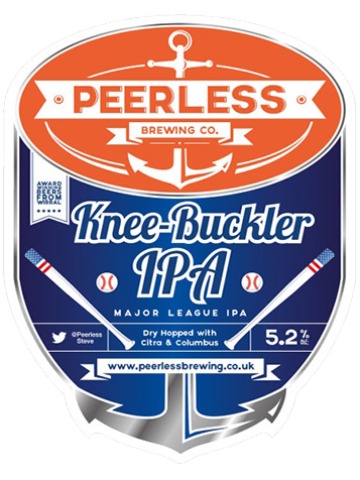 Knee Buckler IPA - 5.2%
Knee Buckler IPA
Peerless
5.2% abv
An amber IPA style beer. Lovely colour and a zingy hop finish to get you in the mood. This beer is hopped with US Cascade, Columbus and Citra hops.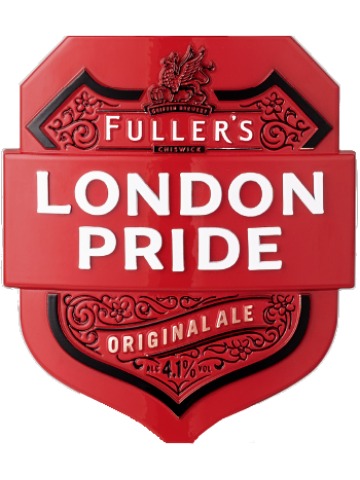 London Pride - 4.1%
London Pride
Fuller's
4.1% abv
A rich, smooth and wonderfully balanced beer, its distinctive malty base is complemented by a well-developed hop character, from adding Target, Challenger and Northdown varieties to the brew.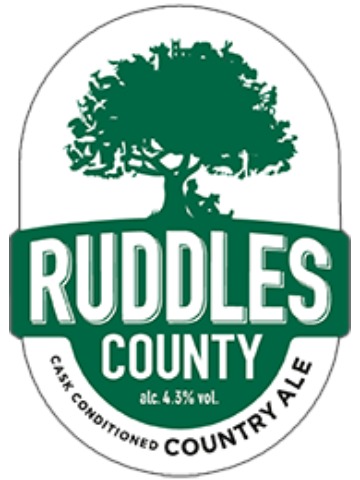 Ruddles County - 4.3%
Ruddles County
Greene King
4.3% abv
An English Ale with a distinctive flavour of dark toffee and caramel combined with a crisp bitterness derived from using rare Bramling Cross hops.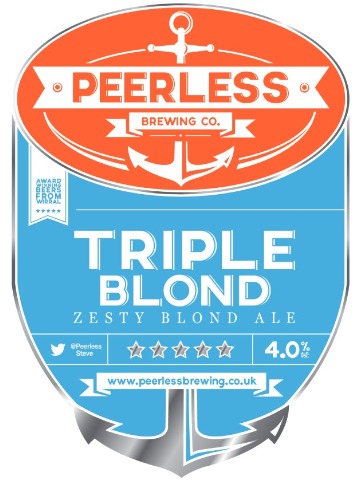 Triple Blonde - 4%
Triple Blonde
Peerless
4% abv
Three malts and three hops. Blond in style. Wheat, lager and pale malts combined with a wonderful fruity citrus finish from Admiral, First Gold and Cascade hops.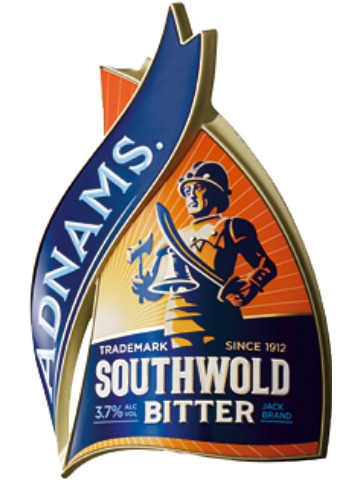 Southwold Bitter - 3.7%
Southwold Bitter
Adnams
3.7% abv
Southwold Bitter is a beautiful copper-coloured beer, late and dry-hopped with Fuggles for a distinctive, lingering hoppiness. Brewed with the finest East Anglian Pale Ale malt barley, sourced locally to the brewery. We use Fuggles hops which we add late in the boil to preserve the herbal flavours of this traditional English hop. We add more Fuggles to each cask so that the flavour of the hops infuses into the beer.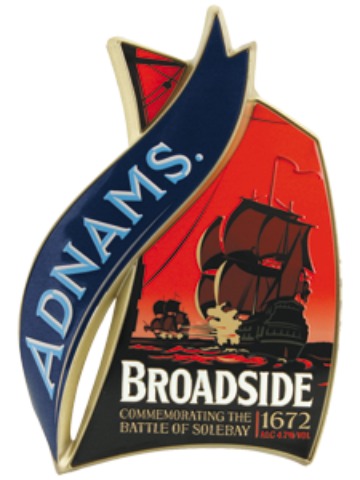 Broadside - 4.7%
Broadside
Adnams
4.7% abv
A mid-brown beer with a well-balanced flavour of fruit, malt and hops on a bitter-sweet base. The aroma is fruity, with some underlying malt and hops. Bitter fruit finish.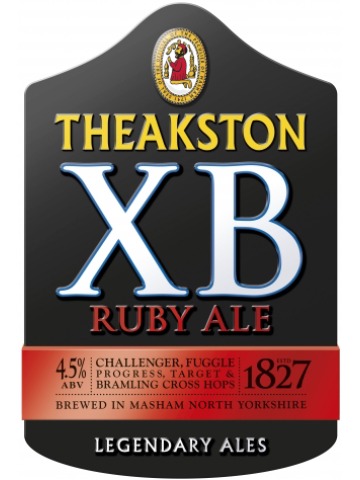 XB - 4.5%
XB
Theakston
4.5% abv
A premium strength ale, ruby coloured with a rich flavour and full body. The balance between bitterness and fruitiness from the Bramling Cross and Fuggle hops used give XB the distinctively complex aroma, making it the beer to savour.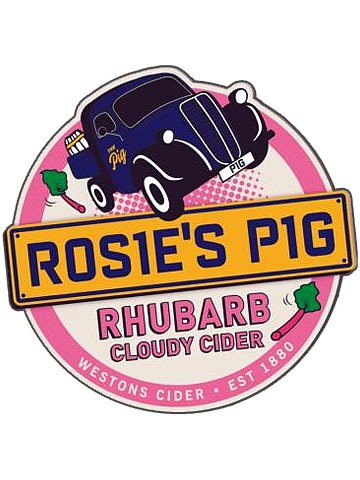 Rosie's Pig Rhubarb - 4%
Rosie's Pig Rhubarb
Westons
4% abv
Medium-sweet, cloudy, and slowly matured still cider made from freshly pressed apples, paired with a refreshing infusion of rhubarb juice. The well balanced, fruity taste and tart finish provides a deliciously moreish cider.
This beer board is powered by Real Ale Finder. To get real time notifications from this pub download our consumer app.