Hop And Vine

Hull, HU1 3TG
Hop And Vine

Hull, HU1 3TG
Cask beers available
Cask beers available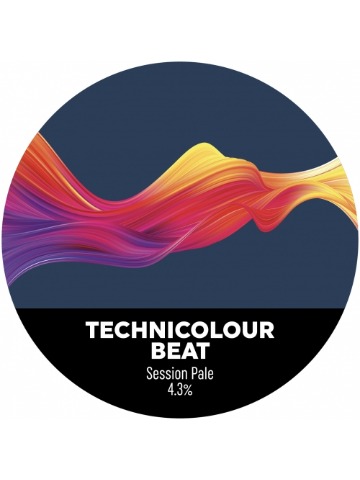 Technicolour Beat - 4.3%
Technicolour Beat
Twisted Wheel
4.3% abv
This is a lovely session pale, well-hopped with just Mosaic. Expect an easy-drinking, juicy pale, perfect for the weekend and warmer spring and summer days.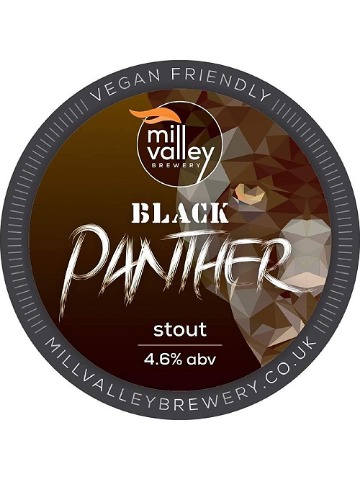 Black Panther - 4.6%
Black Panther
Mill Valley
4.6% abv
Brewed using Maris Otter, oats, chocolate malt and roast barley, gives this stout a light vanilla and liquorice flavour from the malts. Then hopped using English Challenger and Target for a fruity berry taste, with light spice notes.
Craft Keg available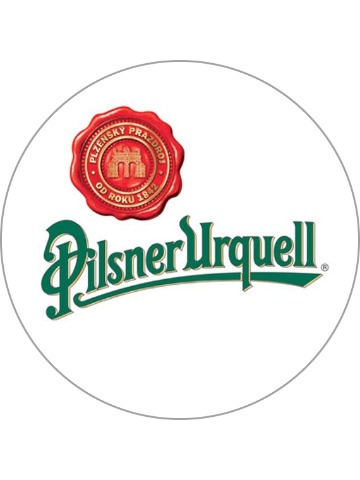 Pilsner Urquell - 4.4%
Pilsner Urquell
Plzensky Prazdroj
4.4% abv
Clear golden beer with a delicately balanced taste of noble hop bitterness and unique caramel sweetness. Intensely hoppy with a balance of subtle sweetness and velvety bitterness, wrapped in a gloriously crisp body.
Ciders & Perries available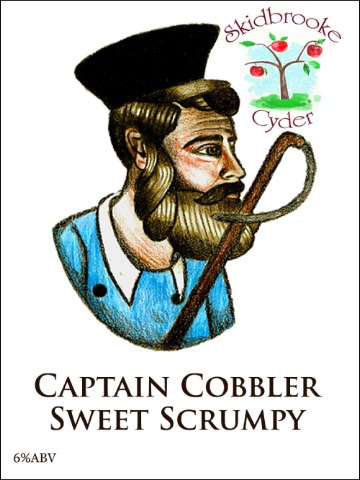 Captain Cobbler - 6%
Captain Cobbler
Skidbrooke Cyder
6% abv
Made in the same way as the Farmhouse Dry, Captain Cobbler is our 'Fun in the sun' sweet offering. Still not as sweet as many commercial ciders, it offers a sweet alternative to the hard 'core' options.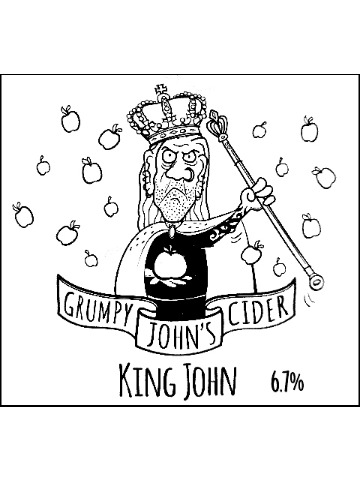 King John - 6.7%
King John
Grumpy John's
6.7% abv
Made from single variety Kingston Black apples. Award winning cidermaker, making 100% juice scrumpy cider from unwanted apples in West Yorkshire. Whole juice cider with no added water or sugar. Slowly fermented using wild yeast. It's no nonsense proper cider.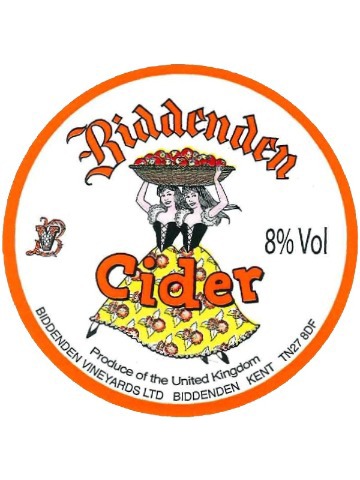 Medium Cider - 8%
Medium Cider
Biddenden
8% abv
Medium, wine style cider made from Kent grown culinary and dessert apples. Our famous Strong Kentish cider is still and smooth with a refreshing apple taste. Created using the traditional Barnes' family recipe, all Biddenden's ciders are produced from a blend of farm-pressed, quality Kentish culinary and dessert apples.
The Udder Side - 7%
The Udder Side
Udders Orchard
7% abv
An equal blend of apple and dessert pears, pressed, fermented and matured the traditional way. A pyder with medium sweetness, very light and summery with a refreshing acidity and a moorish summery taste.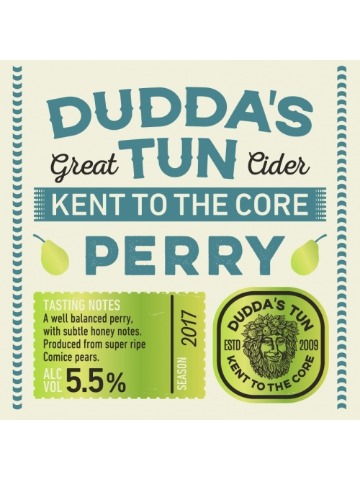 Perry - 5.5%
Perry
Dudda's Tun
5.5% abv
A well balanced perry with subtle honey notes. Produeced from super ripe Comice pears.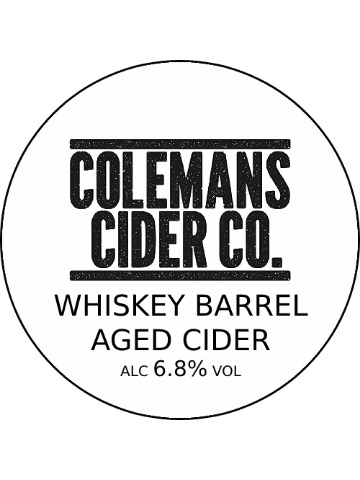 Whiskey Barrel Aged Cider - 6.8%
Whiskey Barrel Aged Cider
Colemans
6.8% abv
Aged for at least six months in Irish Whiskey Barrels, our Barrel Aged Cider has a dark colour with a soft medium dry hit to the palate and a long smooth whiskey finish. The more you drink the more whiskey you can taste!
Coming Soon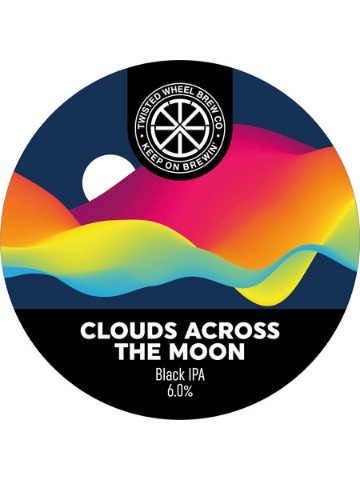 Clouds Across The Moon - 6%
Clouds Across The Moon
Twisted Wheel
6% abv
One of our favourites, this dark yet refreshing brew is back! We used Citra Cryo, Amarillo and Centennial hops for this deliciously well-balanced black IPA.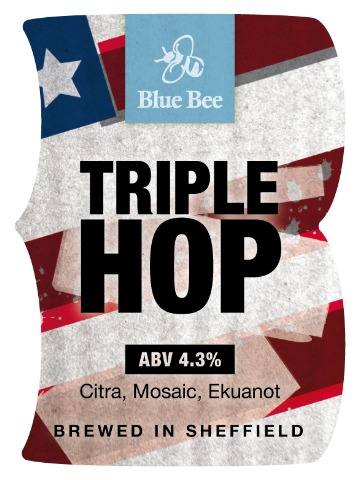 Triple Hop - 4.3%
Triple Hop
Blue Bee
4.3% abv
American pale ale brewed using our three favourite US hops: Mosaic, Citra and Ekuanot which give a big tropical fruit hop hit.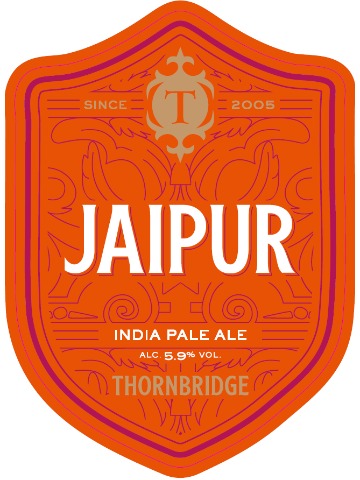 Jaipur - 5.9%
Jaipur
Thornbridge
5.9% abv
A citrus dominated India Pale Ale, its immediate impression is soft and smooth yet builds to a crescendo of massive hoppiness accentuated by honey. An enduring, bitter finish.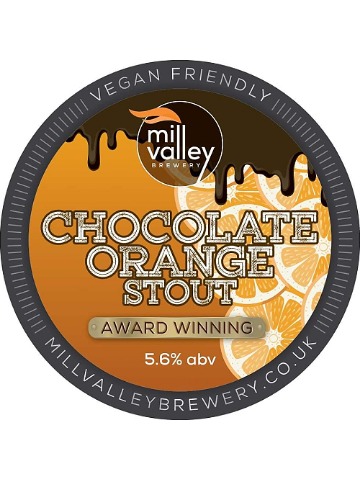 Chocolate Orange Stout - 5.6%
Chocolate Orange Stout
Mill Valley
5.6% abv
A full bodied stout, which has an abundance of orange, mandarin and zesty flavors and aromas, followed up by a solid malt backbone. A beer that doesn't drink like a 5.6% beer. Our take on a chocolate T'orange.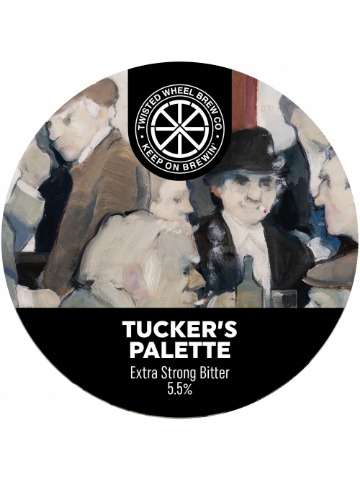 Tucker's Palette - 5.5%
Tucker's Palette
Twisted Wheel
5.5% abv
A limited edition Extra Strong Bitter specially brewed to celebrate late Warrington artist Eric Tucker. Sometimes the modern craft beer industry can look down on a bitter, but we think its something to be treasured, just like our pubs. Tuckers Palette is an ESB brewed with British ingredients. Hopped with Goldings and Fuggles, and then English Chinook on the cold side, we've put a modern twist on a classic.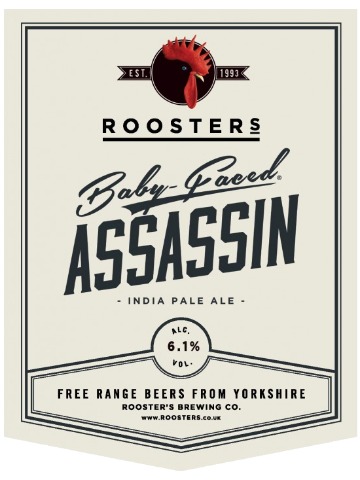 Baby-Faced Assassin - 6.1%
Baby-Faced Assassin
Roosters
6.1% abv
A deceptively drinkable IPA that's not to be taken lightly. Brewed with 100% Citra hops that create aromas of mango, apricot, grapefruit and mandarin orange, along with a lasting, juicy, tropical fruit bitterness, the Baby-Faced Assassin is a deceptively drinkable India Pale Ale that shouldn't be taken lightly.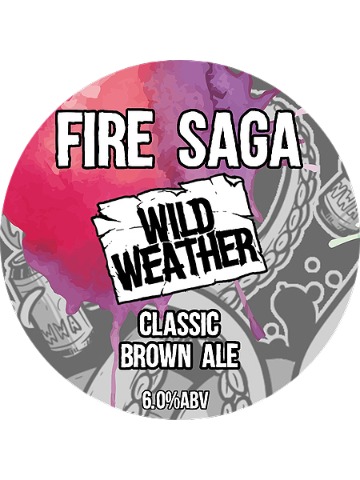 Fire Saga - 6%
Fire Saga
Wild Weather
6% abv
A classic full bodied and rich English brown ale. Deep mahogany in colour, with a warming and malt-centred character of caramel, biscuit and coffee.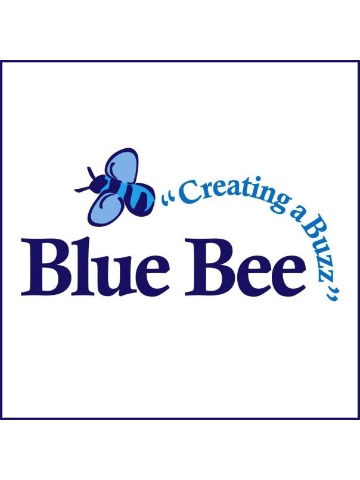 Oat Stout - 4.6%
Oat Stout
Blue Bee
4.6% abv
Rich, silky oat stout.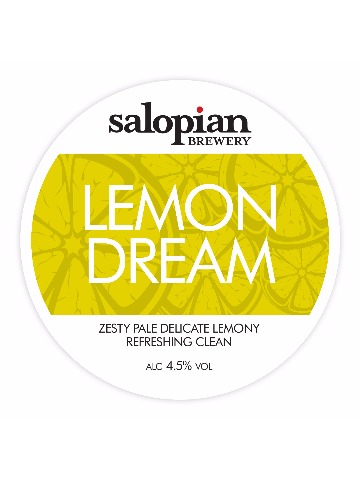 Lemon Dream - 4.5%
Lemon Dream
Salopian
4.5% abv
Zesty pale delicate lemony refreshing clean.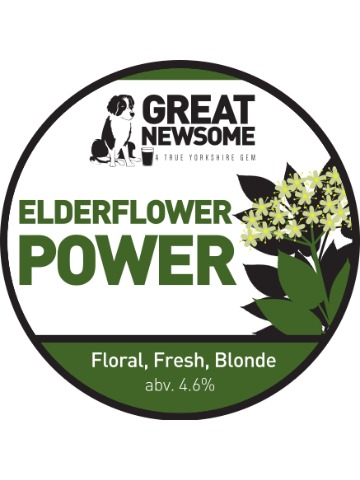 Elderflower Power - 4.6%
Elderflower Power
Great Newsome
4.6% abv
Straw-coloured premium pale ale flavoured with seasonal elderflower. Moderately bittered using UK hops, the classic British Golding, First Gold, Archer and Olicana, with a hearty addition of Golding for aroma.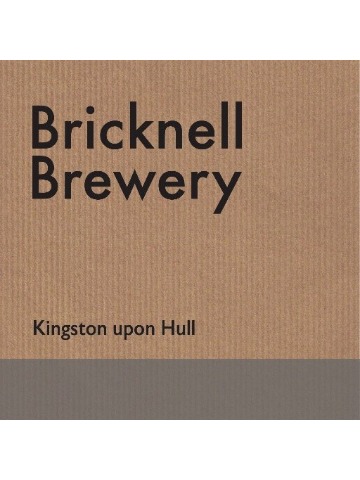 Lodona 1862 - 5.8%
Lodona 1862
Bricknell
5.8% abv
This American pale ale is brewed with just pale and wheat malts, plus lashings of US hop varieties at the post-boil and dry-hopping stages. The emphasis is therefore on the aroma and flavour from the hops. There will be variations with each brew e.g.100% Mosaic, 100% Citra, 50% Amarillo & 50% Mosaic, and so on.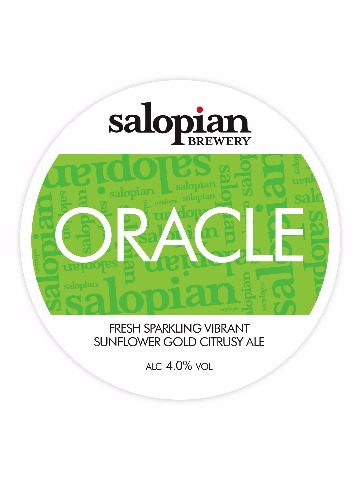 Oracle - 4%
Oracle
Salopian
4% abv
Crisp, gold ale with striking hop profile. Dry and refreshing with long balanced aromatic finish.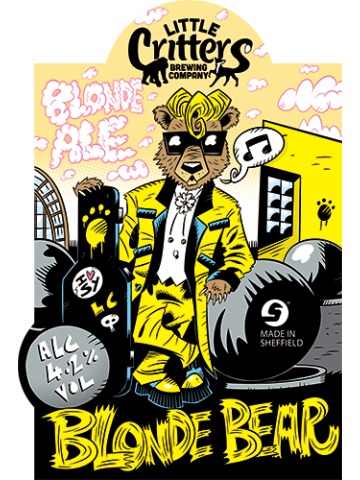 Blonde Bear - 4.2%
Blonde Bear
Little Critters
4.2% abv
Our blonde ale is a smooth, balanced, bear hug of a session beer. The bready, lightly caramel malt complements the premium variety of whole hops used, and with a light body, makes this a satisfying, authentic and moreish blonde, with hints of tropical fruit balanced with earthiness.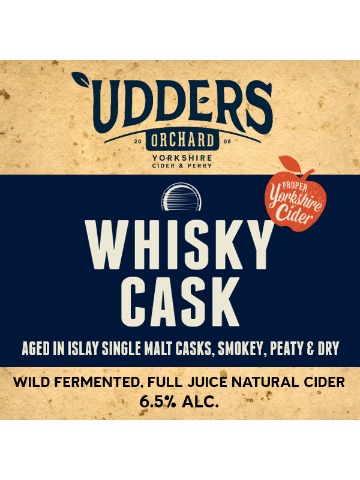 Whisky Cask - 6.5%
Whisky Cask
Udders Orchard
6.5% abv
Dry cider made with dessert and culinary apples aged in Bowmore Single Malt (Islay) whisky casks to give a lovely smokey aroma and warming backend.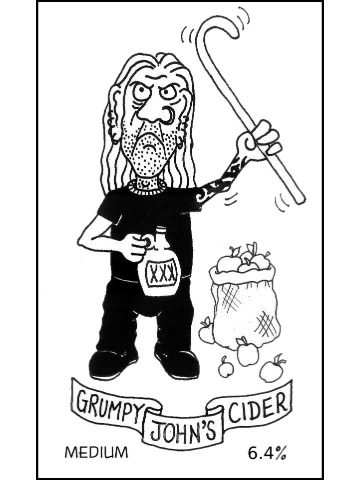 Medium Cider - 6.4%
Medium Cider
Grumpy John's
6.4% abv
Medium cider made with 100% juice from unwanted apples in West Yorkshire.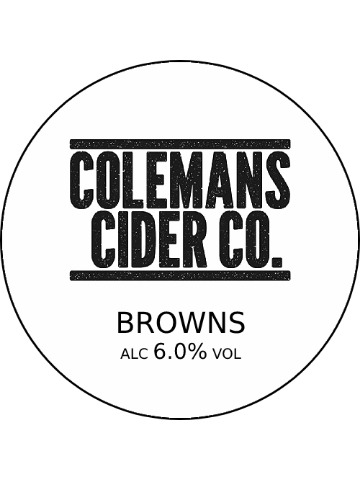 Browns - 6%
Browns
Colemans
6% abv
The Browns apple is know for having a sharp, crisp flavour, producing a very clear, lightly tannined cider. This is one for the cider connoisseurs who appreciate a refined drink.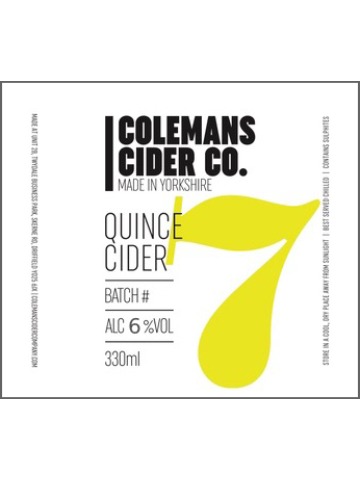 Quince Cider - 6%
Quince Cider
Colemans
6% abv
A fruity Eastern counties style cider handcrafted in the Yorkshire Wolds using locally sourced quinces together with desert, culinary and crab apples.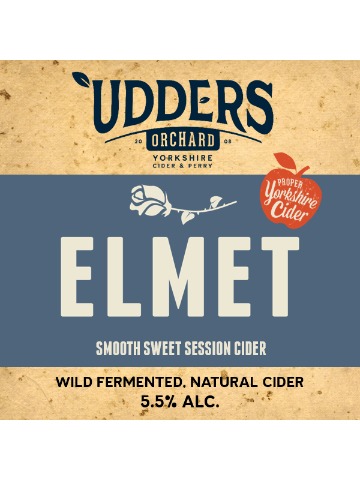 Elmet - 5%
Elmet
Udders Orchard
5% abv
Medium sweet cider made with local apples blended with a dash of Dabinett cider apples. Sweetened to make a more sessionable cider (85% fresh pressed juice).
This beer board is powered by Real Ale Finder. To get real time notifications from this pub download our consumer app.