Guild Ale House

Preston, PR1 1DD
Guild Ale House

Preston, PR1 1DD
Cask beers available
Cask beers available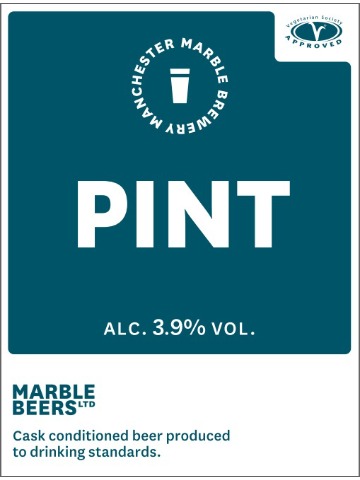 Pint - 3.9%
Pint
Marble
3.9% abv
Our session ale is brewed with an all pale malt bill and then hopped with a blend of New Zealand and US hops. Our benchmark beer promises a burst of zesty aromas, uplifting grapefruit flavours and a subtle lemongrass finish.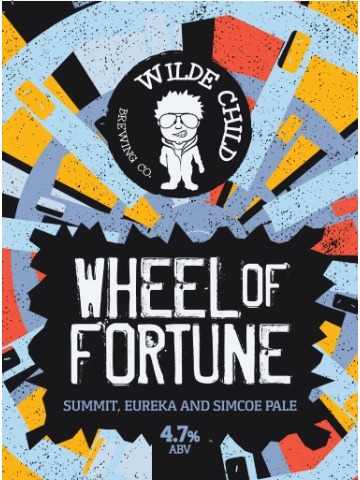 Wheel Of Fortune - 4.7%
Wheel Of Fortune
Wilde Child
4.7% abv
Summit, Eureka and Simcoe pale ale.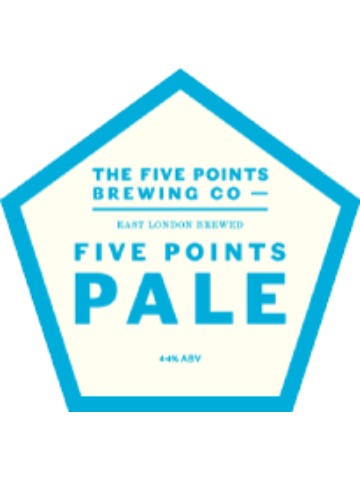 Five Points Pale - 4.4%
Five Points Pale
Five Points
4.4% abv
A fresh, zesty, aromatic pale ale brewed with malted barley, a little wheat, and Amarillo and Citra hops from the West Coast of the USA. The British ale tradition collides head first with the best of the US craft beer movement, resulting in an incredibly drinkable Pale Ale with tonnes of US hop aroma and flavour.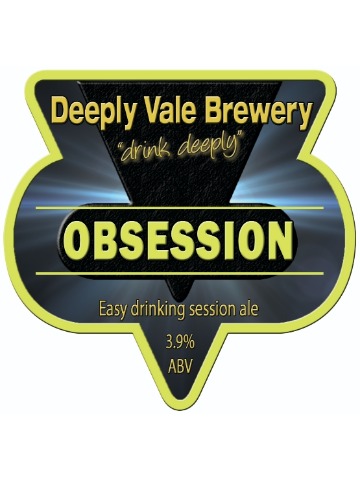 Obsession - 3.9%
Obsession
Deeply Vale
3.9% abv
More malty than hoppy. This session ale does exactly what it says on the tin. Using only the finest malts to achieve its subdued malty backbone.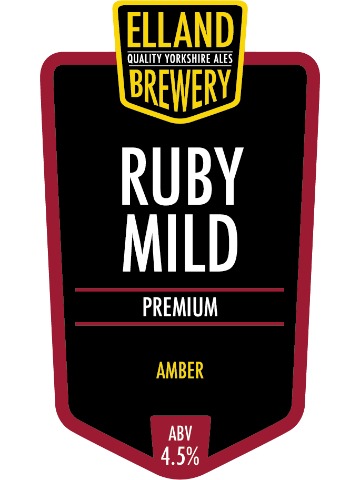 Ruby Mild - 4.5%
Ruby Mild
Elland
4.5% abv
A rich, dark ruby mild with complex flavours, red fruit, a port nose and a smooth rewarding finish.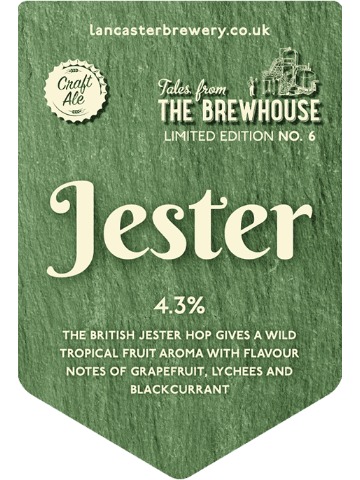 Jester - 4.3%
Jester
Lancaster
4.3% abv
The British Jester hop gives a wild tropical fruit aroma with flavour notes of grapefruit, lychees and blackcurrant.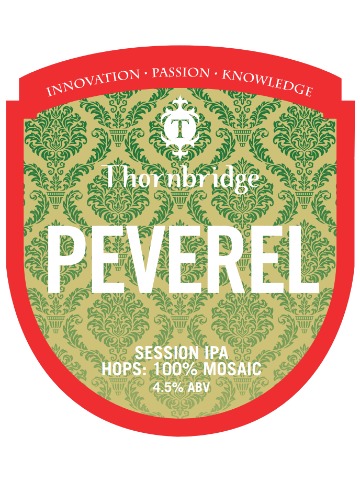 Peverel - 4.5%
Peverel
Thornbridge
4.5% abv
The brew is a 4.5% Session IPA brewed entirely with Mosaic hops from the USA! Expect explosive tropical fruits, a little tangy grapefruit, you might even get some blueberry, all with a balanced and tastebud teasing bitterness at a hugely quaffable strength.
Craft Keg available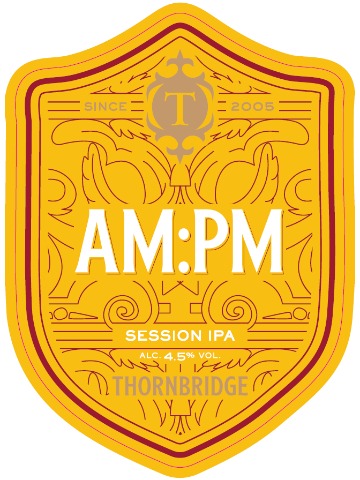 AM:PM - 4.5%
AM:PM
Thornbridge
4.5% abv
A session ale at 4.5% but it packs a punch with its abundance of tropical fruit flavours. Hints of pineapple, guava, tangerine and passion fruit make it a perfect beer to enjoy on a summers day.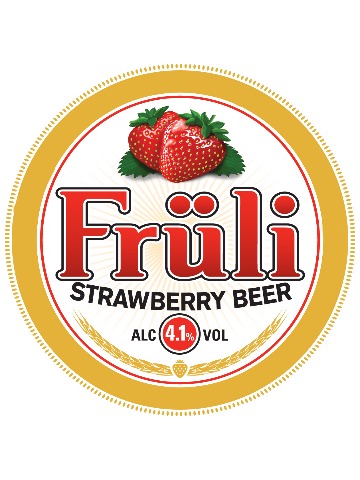 Fruli - 4.1%
Fruli
Huyghe
4.1% abv
Fruli is a high quality Strawberry Belgian fruit beer, produced at a craft brewery near Ghent. It is a unique blend of white beer and strawberry juice. The juice complements the zestiness of the wheat beer and the result is a balanced and refreshing beer that is packed with strawberry fruit flavour.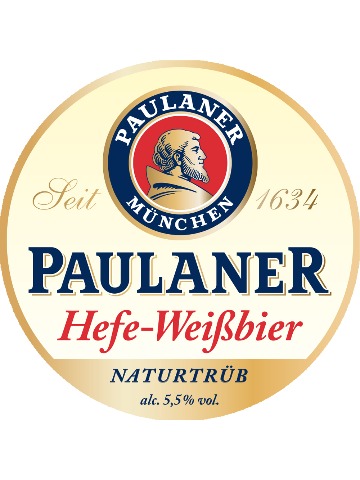 Hefe-Weissbier - 5.5%
Hefe-Weissbier
Paulaner
5.5% abv
A hazy, glowing deep orange body is topped by a towering white head. The unique Paulaner yeast strain delivers upfront fragrant cloves and citrus notes which refreshingly cut through the satisfying full malt and wheat bready body. A real beauty.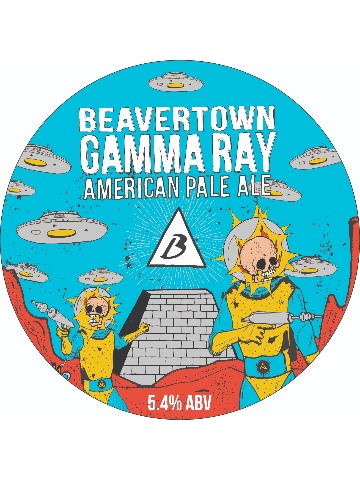 Gamma Ray - 5.4%
Gamma Ray
Beavertown
5.4% abv
The concept was to create a juicy tropical beer. A brew you can sit on and drink all day, rammed with juicy malts and huge tropical aromas of mango and grapefruit. Massive additions of American hops are added to the whirlpool giving huge hop flavour. The beer is then dry hopped for days, driving the punchy aromas so you can smell it from miles away!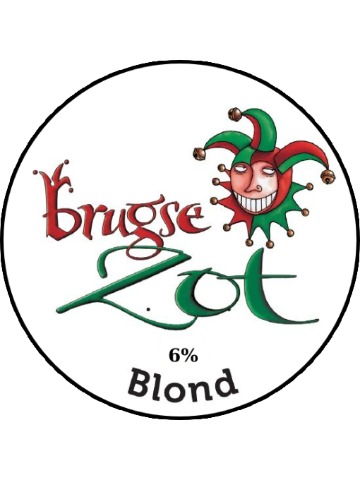 Brugse Zot Blond - 6%
Brugse Zot Blond
Halve Maan
6% abv
A golden blond beer with a rich froth and a fruity flavouring. The beer is brewed with four different kinds of malt and two aromatic varieties of hop which give the beer its unique taste. With an ABV of 6 % it is a well balanced, easy drinking beer with character.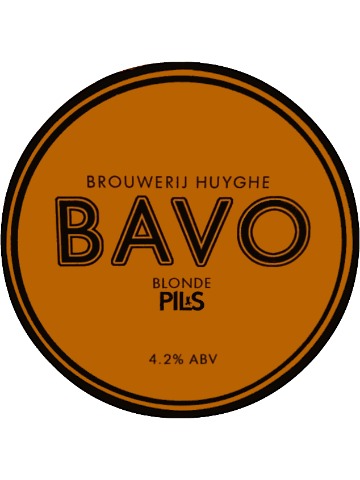 Bavo Pilsner - 4.2%
Bavo Pilsner
Huyghe
4.2% abv
Bavo is a crisp, refreshing lager by the multi-award-winning Belgian brewery Huyghe.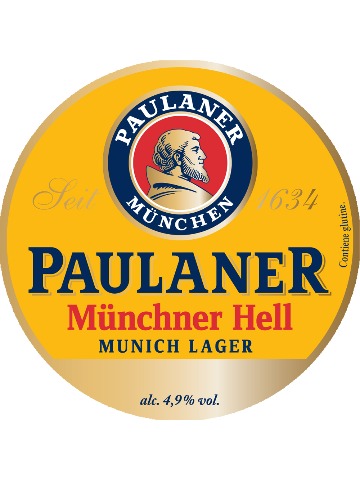 Munchner Hell - 4.9%
Munchner Hell
Paulaner
4.9% abv
A golden lager with a full malty body, balanced by an elegant hoppy bite and a crisp, refreshing finish. The drink of choice in the biergartens of this great city, this classic Helles lager is Bavaria's most popular lager.
Ciders & Perries available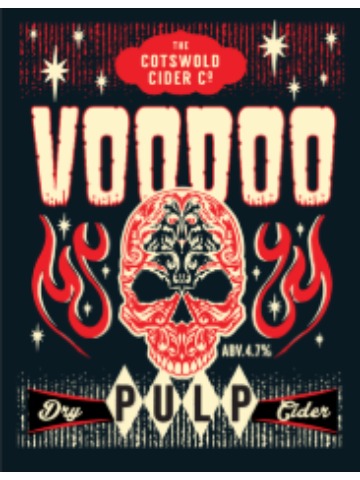 Voodoo Pulp - 4.7%
Voodoo Pulp
Cotswold Cider
4.7% abv
A dry tannic grip with a suitably satisfying apple depth. Real, real, real good.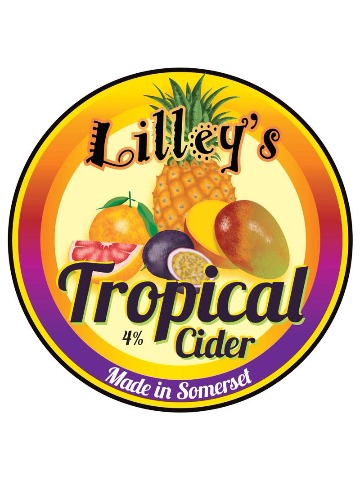 Tropical Cider - 4%
Tropical Cider
Lilley's
4% abv
We have blended our Somerset cider with an explosion of tropical fruits. Pink grapefruit, pineapple, mango and lime all combine to make this a succulent thirst quencher. Perfect for drinking on the beach and making you feel closer to the Caribbean with every sip.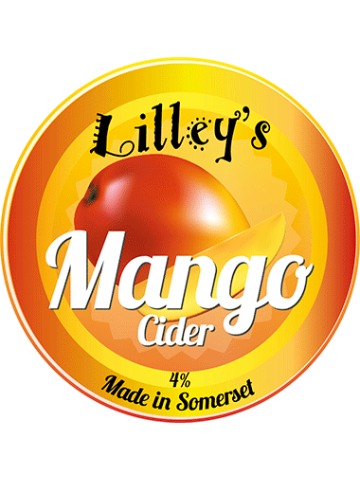 Mango - 4%
Mango
Lilley's
4% abv
Smooth and sophisticated mango cider made with an ample portion of mango juice and Somerset cider.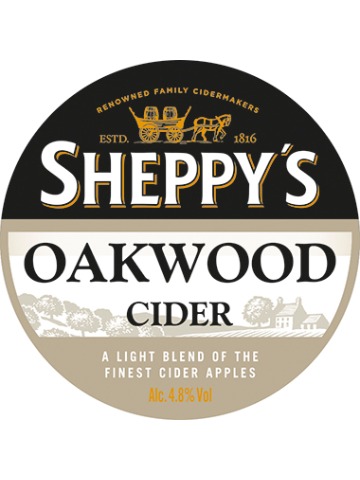 Oakwood Cider - 4.8%
Oakwood Cider
Sheppy's
4.8% abv
Oakwood is a premium cider crafted from apples pressed on our farm from a blend of traditional Somerset cider apples. This lightly sparkling cider is on the drier side of medium and matured in our oak vats for added flavour.
Coming Soon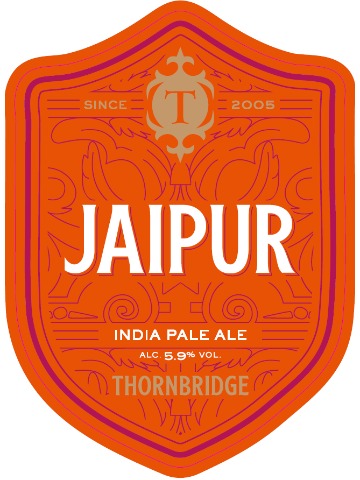 Jaipur - 5.9%
Jaipur
Thornbridge
5.9% abv
A citrus dominated India Pale Ale, its immediate impression is soft and smooth yet builds to a crescendo of massive hoppiness accentuated by honey. An enduring, bitter finish.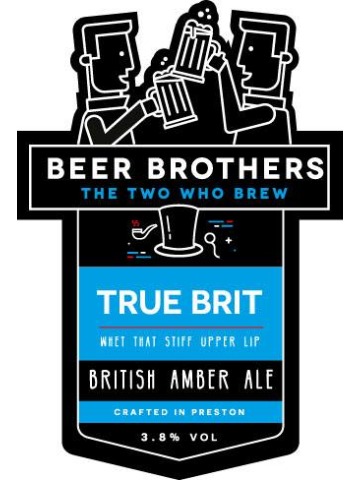 True Brit - 3.8%
True Brit
Beer Brothers
3.8% abv
A smooth, full bodied malty session British amber ale.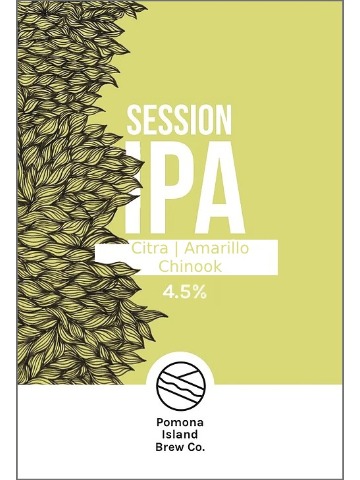 Session IPA - Citra, Amarillo & Chinook - 4.5%
Session IPA - Citra, Amarillo & Chinook
Pomona Island
4.5% abv
Session IPA dry hopped with Citra, Amarillo and Chinook.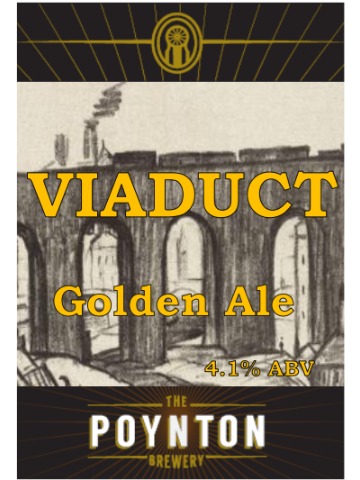 Viaduct - 4.1%
Viaduct
Poynton
4.1% abv
A great aroma, upfront hoppy bitterness and fruity finish to this golden ale is created with two feisty classic British hops, Fuggles and Goldings.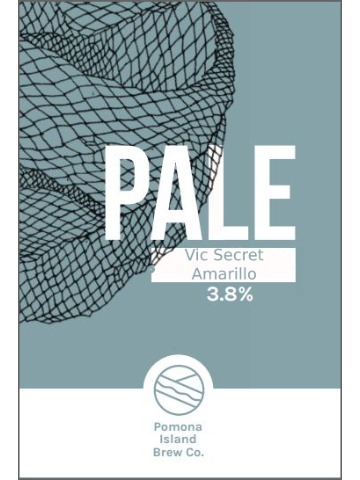 Pale - Vic Secrety & Amarillo - 3.8%
Pale - Vic Secrety & Amarillo
Pomona Island
3.8% abv
Dry hopped sessionable pale ale with Vic Secret and Amarillo hops.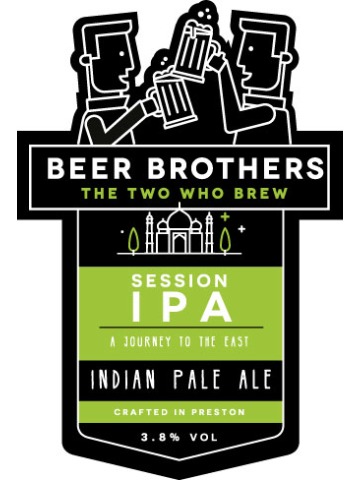 Session IPA - 3.8%
Session IPA
Beer Brothers
3.8% abv
A full bodied session IPA, powerful hops fly the flag in this beer.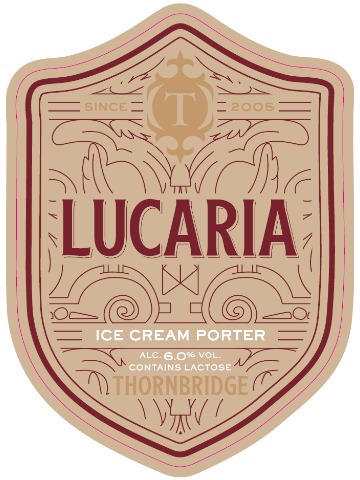 Lucaria - 6%
Lucaria
Thornbridge
6% abv
An Ice Cream Porter that provides a smooth chocolatey taste and a sweetness of vanilla, something you could really enjoy on a nice Sundae afternoon.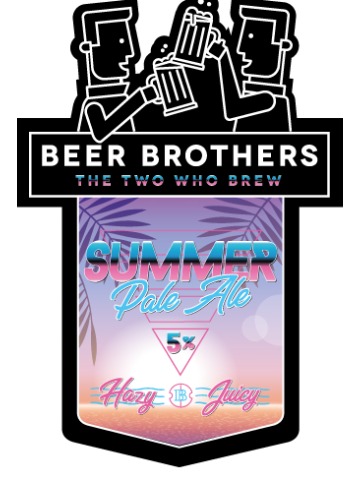 Summer Pale Ale - 5%
Summer Pale Ale
Beer Brothers
5% abv
This refreshing beer is packed with with a variety of hops including Belma, Centennial and dry hopped on the back with juicy Amarillo, creating a hazy juicy totally tropical fruity beer. Laze away in a hazy way in the long lazy summers days.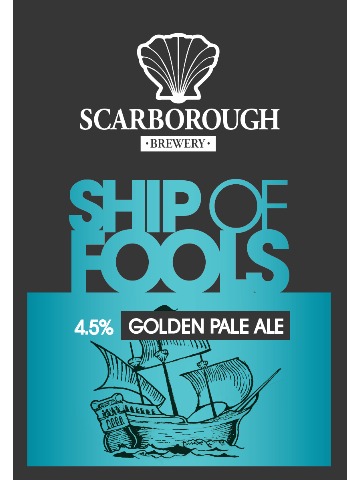 Ship of Fools - 4.5%
Ship of Fools
Scarborough
4.5% abv
American hopped golden pale ale. Flavours of pineapple and grapefruit.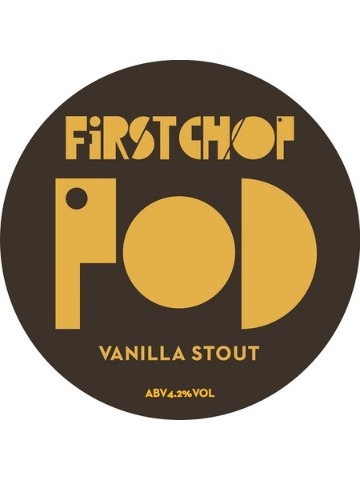 POD - 4.2%
POD
First Chop
4.2% abv
This vanilla infused stout is a rich dark treat. The thick texture combined with the uplifting notes of vanilla is surely going to be a crowd pleaser.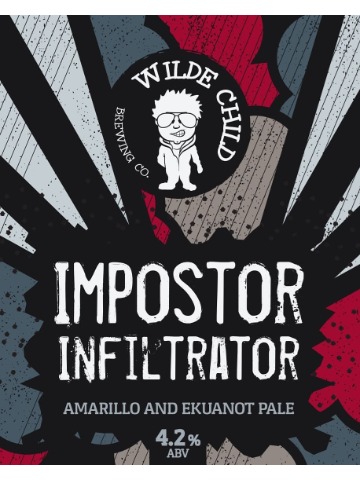 Impostor Infiltrator - 4.2%
Impostor Infiltrator
Wilde Child
4.2% abv
Amarillo and Ekuanot pale.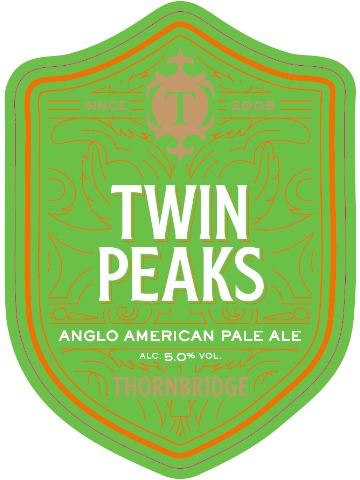 Twin Peaks - 5%
Twin Peaks
Thornbridge
5% abv
This Anglo American pale ale has aromas of tropical fruits – pineapple and mango balanced with the refreshing taste of lemon sherbet – refreshing and easy drinking.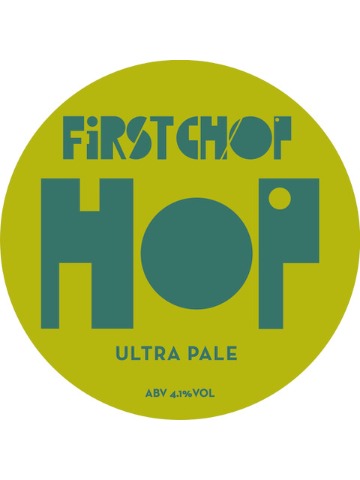 HOP - 4.1%
HOP
First Chop
4.1% abv
Ultra pale yet with a wonderful subtle malt character from the floor malted Maris Otter. Pleasant bitterness and big fruity hop flavours. Dry hopped with Citra.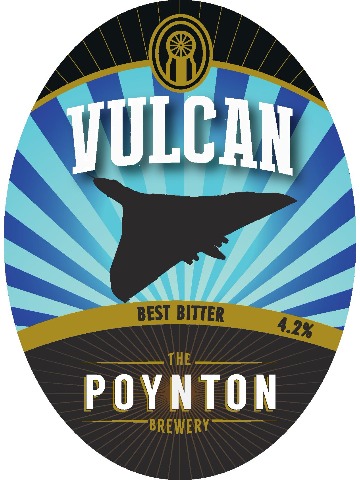 Vulcan - 4.2%
Vulcan
Poynton
4.2% abv
Traditional copper coloured bitter. Pale and crystal malt combined with English hops delivering a satisfying and balanced flavour.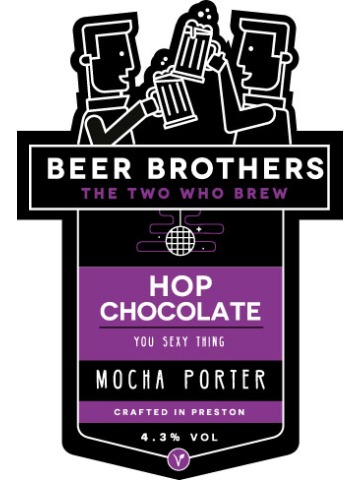 Hop Chocolate - 4.3%
Hop Chocolate
Beer Brothers
4.3% abv
A mocha porter, full bodied and well balanced with notes of roasted coffee and dark chocolate. Made with real cocoa and Liquorice.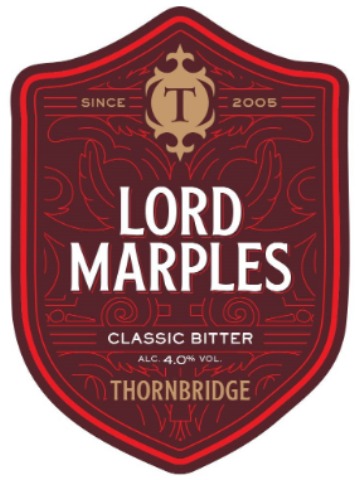 Lord Marples - 4%
Lord Marples
Thornbridge
4% abv
Surprisingly smooth with light toffee and caramel characters, a mixture of floral and spicy hop notes and a pleasing bitter finish.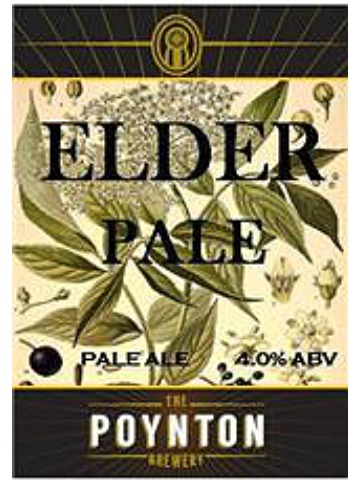 Elder Pale - 4%
Elder Pale
Poynton
4% abv
Light refreshing pale ale with the fragrant, floral aroma and sweetness of elderflower.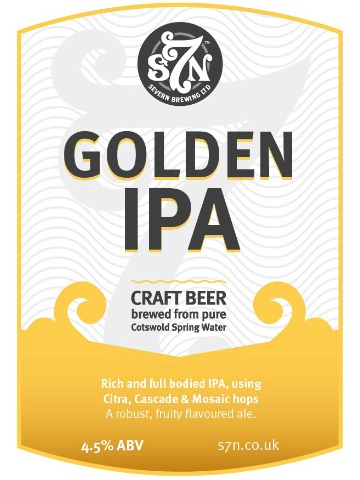 Golden IPA - 4.5%
Golden IPA
Severn
4.5% abv
Rich and full bodied IPA, using Citra, Cascade and Mosaic hops. A robust, fruity flavoured ale.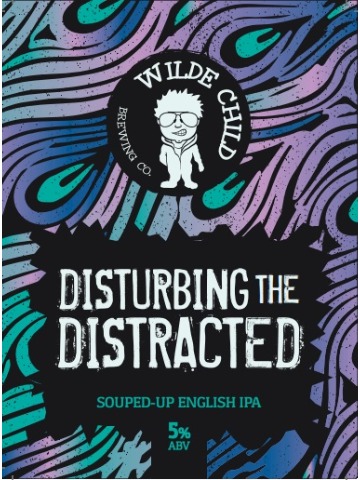 Disturbing the Distracted - 5%
Disturbing the Distracted
Wilde Child
5% abv
Named so as to disturb those who have been distracted by the copious amounts of New World hops that have flooded the industry in recent years, this vegan friendly, souped-up English IPA is brewed in order to pay homage to the Great British hop but with the brewery's own twist in the way of heavy dry hopping. There is around 15g of hops per litre of beer and a delightful 5 malt grain bill including oats, wheat, and a touch of Vienna to give a warming orange hue to the liquid.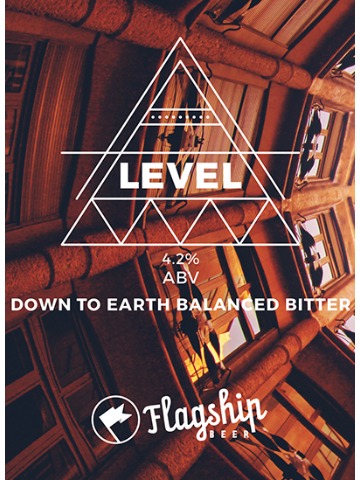 Level - 4.2%
Level
Flagship
4.2% abv
Down to earth balanced bitter with medium roasted notes, toffee and caramel, soft fruitiness.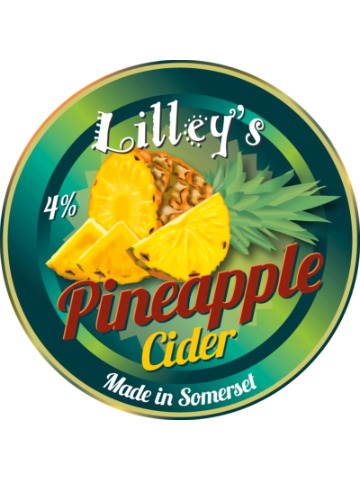 Pineapple Cider - 4%
Pineapple Cider
Lilley's
4% abv
Using our legendary skills in blending fruit with our fantastic cider we have come up with this pineapple delight. in this fruity fusion pineapple juice is paired with our crisp somerset cider creating this exciting fresh flavour.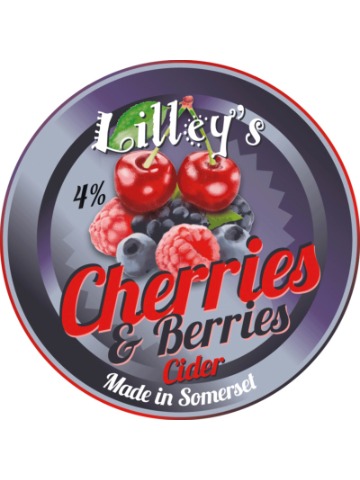 Cherries & Berries - 4%
Cherries & Berries
Lilley's
4% abv
Somerset cider bursting with berry scrumptiousness. Crafted with the most sublime cherries & berries, this mouth-watering cider is sweet with a soft underlying berry flavour and bold cherry notes.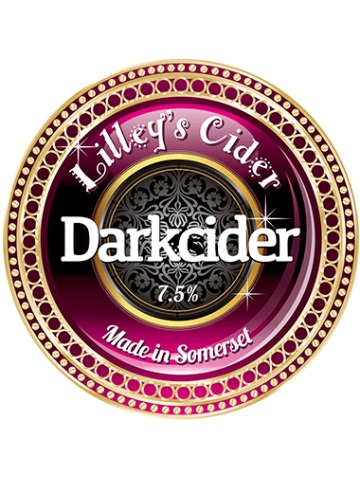 Darkcider - 7.5%
Darkcider
Lilley's
7.5% abv
Darkcider a truly mystical cider 100% apple quite dark in colour with a slight caramel flavour. Beware this cider is quite strong.
This beer board is powered by Real Ale Finder. To get real time notifications from this pub download our consumer app.