Gidea Park Micropub

Romford, RM2 5HA
Gidea Park Micropub

Romford, RM2 5HA
Cask beers available
Cask beers available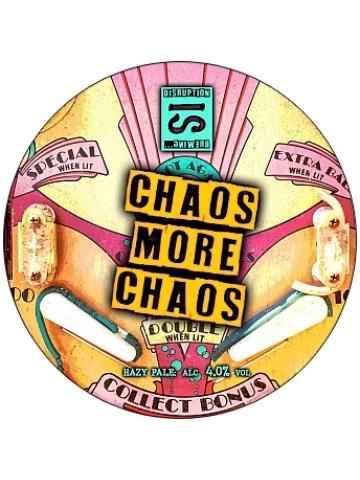 Chaos More Chaos - 4%
Chaos More Chaos
Disruption Is Brewing
4% abv
Double the trouble and triple the hops, this yeast from the east will unleash an army of Citra and Simcoe hop flavours across your palette, taking over your mind, body and spirit.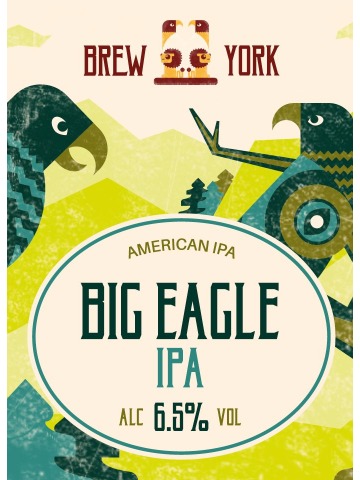 Big Eagle IPA - 6.5%
Big Eagle IPA
Brew York
6.5% abv
Big Eagle is big in body & bold in flavour. Generous amounts of four American hop varieties are set against a sweet, four-malt backbone. Whilst some beers mature like fine wines, Big Eagle deserves to be savoured young at the peak of it's hop fresh character. Open, inhale, drink....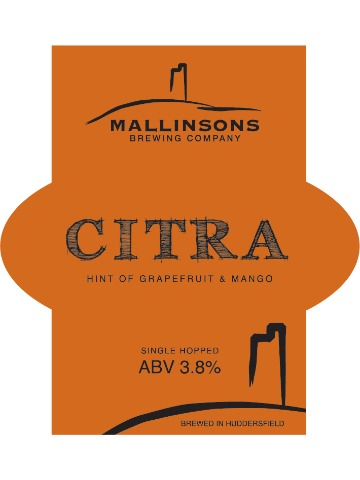 Citra - 3.8%
Citra
Mallinsons
3.8% abv
This is a very pale ale, brewed using Citra hops. Amazing grapefruit and light mango nose, bitter hoppy citrus taste, with a bitter grapefruit and light passion fruit finish.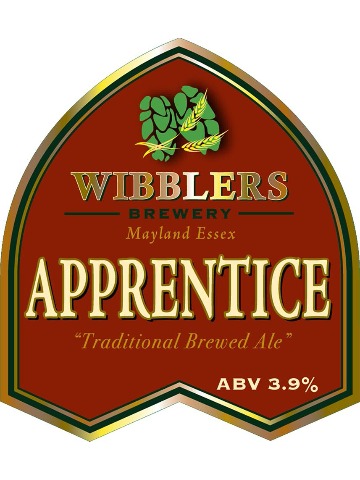 Apprentice - 3.9%
Apprentice
Wibblers
3.9% abv
First brewed in 2007 this was meant to be a totally different beer but Jeremy aka Dad aka The Apprentice added Polish Marynka hops instead Challenger ones. The end result was so tasty and popular it's grown to be our best selling beer. Amber in colour, slightly malty with a hoppy nose. Definitely a session.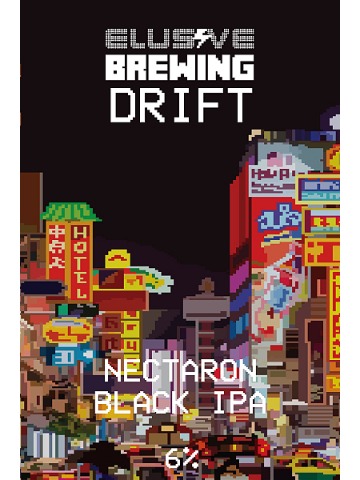 Drift - 6%
Drift
Elusive
6% abv
A brand new Black IPA showcasing a brand new hop - Nectaron! Expect roasted notes layered with dank and juicy hops.
Craft Keg available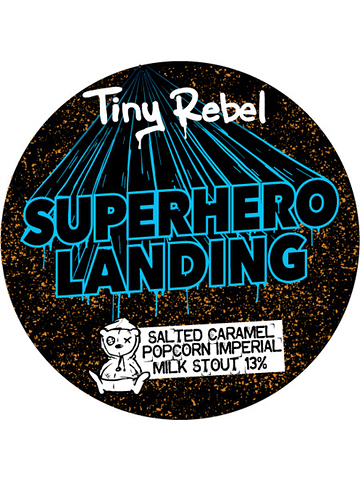 Superhero Landing - 13%
Superhero Landing
Tiny Rebel
13% abv
Salted caramel popcorn imperial milk stout. A mouthful to say, but it's one hell of a mouthful!
Ciders & Perries available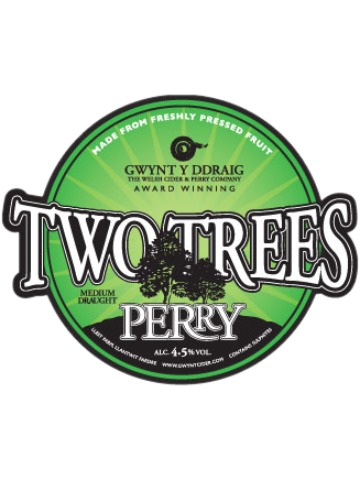 Two Trees - 4.5%
Two Trees
Gwynt y Ddraig
4.5% abv
A pale, fruity perry with an aroma of fruit and a hint of honey on the palate.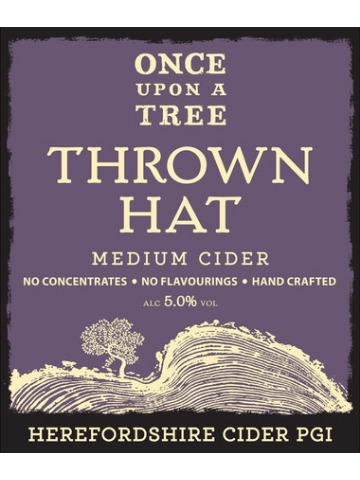 Thrown Hat - 5%
Thrown Hat
Once Upon a Tree
5% abv
A blend of Dabinett (bittersweet), Ellis Bitters (medium bittersweet) and Browns Apple (sharp). Dabinett has good acidity and plentiful but soft tannins and gives ciders their caramel/butterscotch tastes. Ellis and Browns are sharper apples. They give cider structure, a clean taste and long length.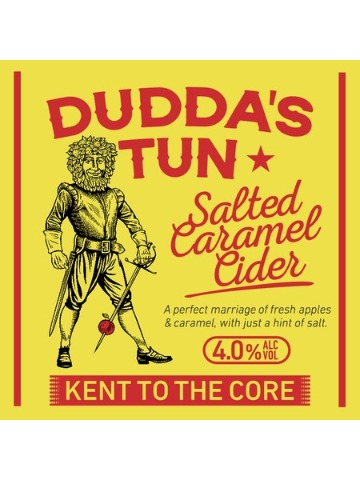 Salted Caramel Cider - 4%
Salted Caramel Cider
Dudda's Tun
4% abv
Bang on trend. This sumptuous blend of cider and caramel, with just a hint of salt to soften the acidity is a massive hit with those who have a sweeter tooth. Golden in colour, with a sweet caramel aroma, this moreish cider will keep heads turning… and pints serving.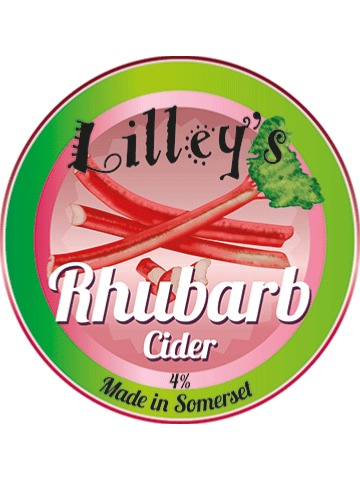 Rhubarb Cider - 4%
Rhubarb Cider
Lilley's
4% abv
We have expertly blended our crisp Somerset Cider and tangy rhubarb to make this taste sensation. Sweet and full of rhubarb flavour with a tart edge to it.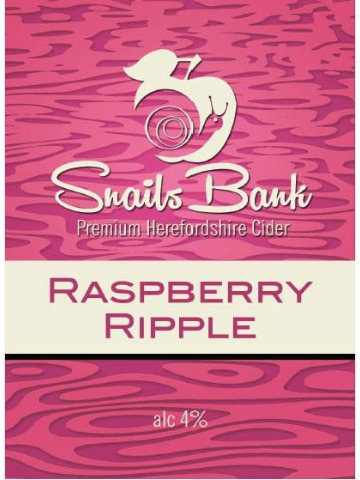 Raspberry Ripple - 4%
Raspberry Ripple
Snails Bank
4% abv
Sweet cider infused with tart raspberry rippled through with vanilla.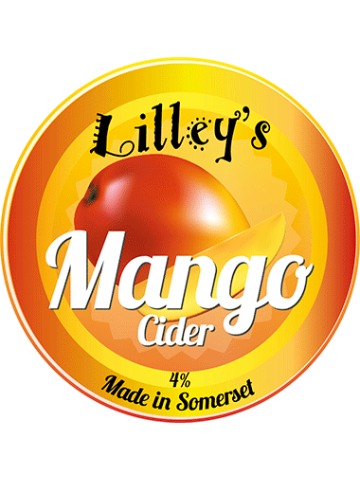 Mango - 4%
Mango
Lilley's
4% abv
Smooth and sophisticated mango cider made with an ample portion of mango juice and Somerset cider.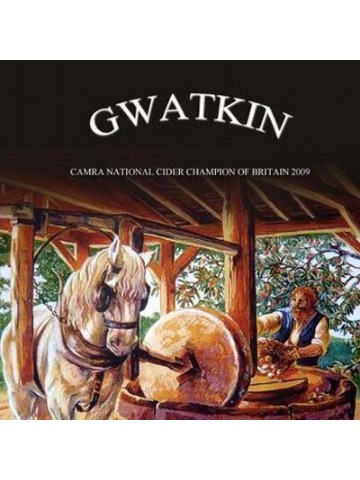 Malvern Hill Perry - 7.5%
Malvern Hill Perry
Gwatkin
7.5% abv
Sweet farmhouse perry.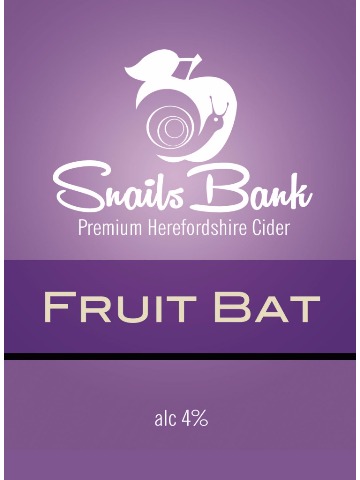 Fruit Bat - 4%
Fruit Bat
Snails Bank
4% abv
Crisp apple cider blended with Strawberry, Raspberry and Blackcurrant. Perfect over ice on a freshly mowed lawn.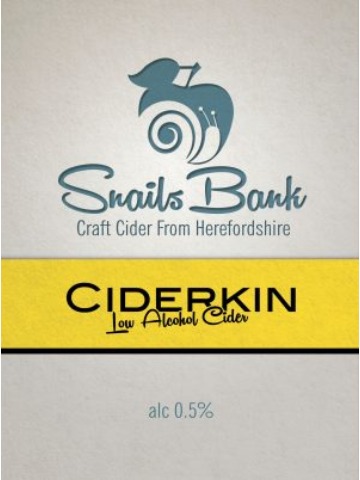 Ciderkin (Low Alcohol Cider) - 0.5%
Ciderkin (Low Alcohol Cider)
Snails Bank
0.5% abv
A medium low alcohol cider that is crafted out of traditional cider apples to give a full bodied yet refreshing taste.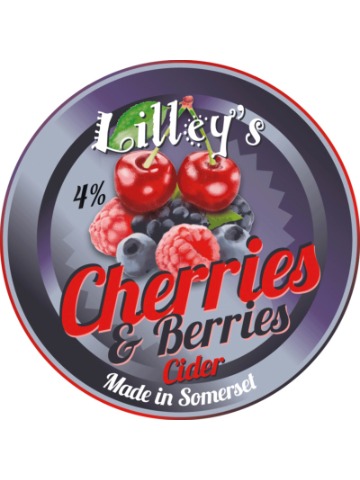 Cherries & Berries - 4%
Cherries & Berries
Lilley's
4% abv
Somerset cider bursting with berry scrumptiousness. Crafted with the most sublime cherries & berries, this mouth-watering cider is sweet with a soft underlying berry flavour and bold cherry notes.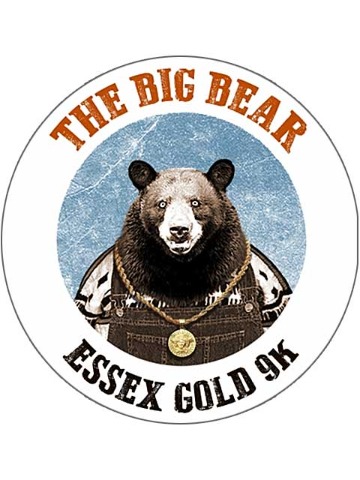 Essex Gold 9k Sweet - 5.6%
Essex Gold 9k Sweet
Big Bear
5.6% abv
English style cider. Semi-sweet, smooth tasting, and mild fruit taste.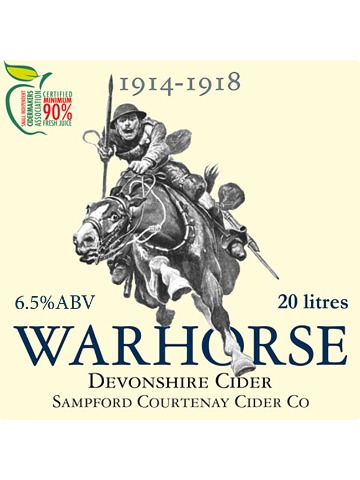 Warhorse - 6.5%
Warhorse
Sampford Courtenay
6.5% abv
Our Warhorse Cider is made to reflect how cider was made in Devon in 1914. This cider is not filtered like modern cider, but racked twice and then packed without pasteurizing. The remaining fine haze soon settles to the bottom of the BiB leaving the cider clear. The cider is live and may need venting periodically. Sampford Courtney Warhorse cider is a very dry cider made from Ellis Bitter apples a famous Devon variety grown extensively on our farm. It has softer tannins, a lighter body and a more acidic finish than cider made from cider apples grown in other counties.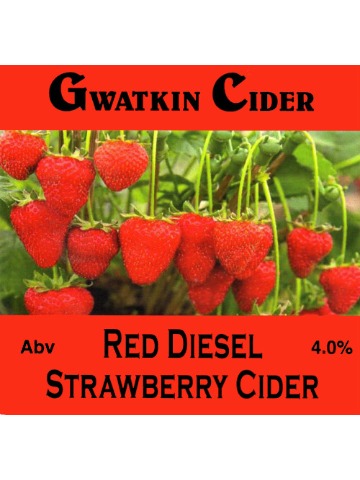 Red Diesel - 4%
Red Diesel
Gwatkin
4% abv
Our cider blended with strawberry juice to create a sweet, refreshing drink.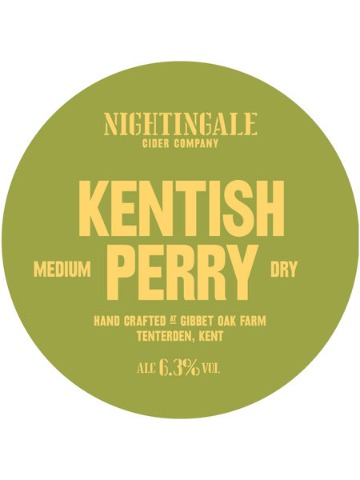 Kentish Perry - 6.3%
Kentish Perry
Nightingale
6.3% abv
A floral and delicate medium dry still perry made from Kentish dessert pears with a touch of Bramley apples to balance acidity.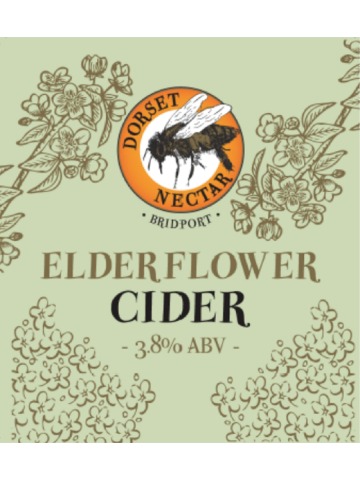 Elderflower Cider - 4%
Elderflower Cider
Dorset Nectar
4% abv
Exuberant, crisp, energising, complex cider with real, cider farm made elderflower cordial skilfully blended with our artisan craft cider.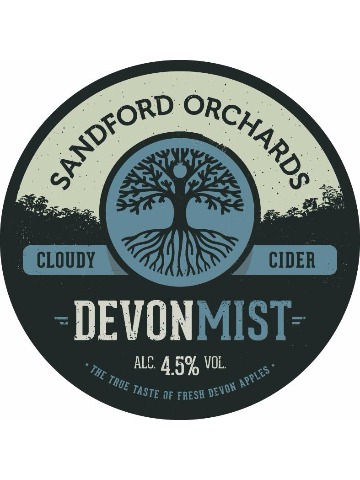 Devon Mist - 4.5%
Devon Mist
Sandford Orchards
4.5% abv
Made with plenty of scrumpy soul. Not every cloudy cider has to be a challenge, Devon Mist is a gentle joy. Rich autumnal fruit with a perceptible sparkle and satisfying finish.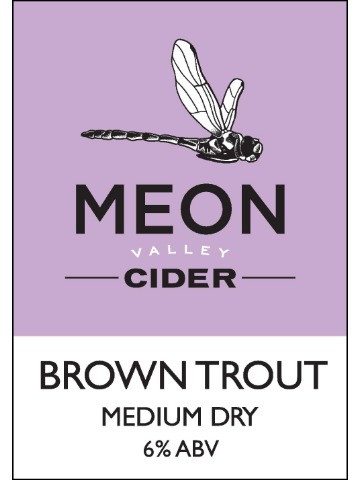 Brown Trout - 6%
Brown Trout
Meon Valley
6% abv
Amber cider lightly oaked with vanilla, kiwi fruit and caramel notes. Great with stilton and desserts. Using Hampshire and Sussex dessert apples together with bittersweets from the West Country. The Jonagold and Bramley cider provide the fruity and acidic balance and the Dabinett and Yarlington Mill cider the tannic length. The latter lightly oaked with American and French medium toast provide the smooth vanilla and caramel notes.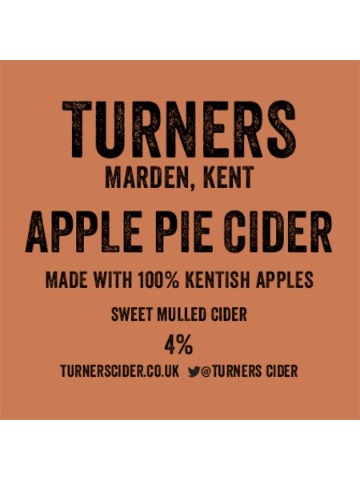 Apple Pie Cider - 4%
Apple Pie Cider
Turners
4% abv
Gently spiced with cinnamon, nutmeg, ginger and cloves this really is like apple pie in a glass! Can also be warmed up as a mulled cider.
Coming Soon
Punch Drunk - Mango & Passion Fruit - 5% (keg)
Punch Drunk - Mango & Passion Fruit (keg)
Phantom
5% abv
The second in our Punch Drunk series, this time we have used our spinbot to spin the beer on Mango and Passion Fruit!
This beer board is powered by Real Ale Finder. To get real time notifications from this pub download our consumer app.