Gidea Park Micropub

Romford, RM2 5HA
Gidea Park Micropub

Romford, RM2 5HA
Cask beers available
Cask beers available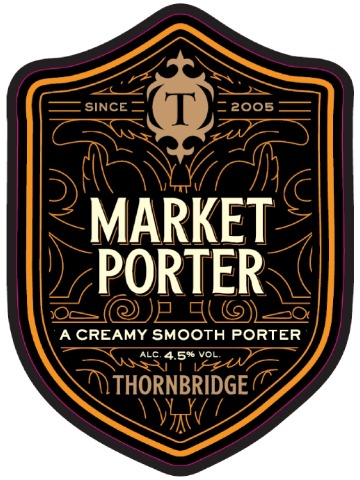 Market Porter - 4.5%
Market Porter
Thornbridge
4.5% abv
Named after our new pub in York - The Market Cat. This is a smooth robust, creamy porter with a hint of coffee to finish.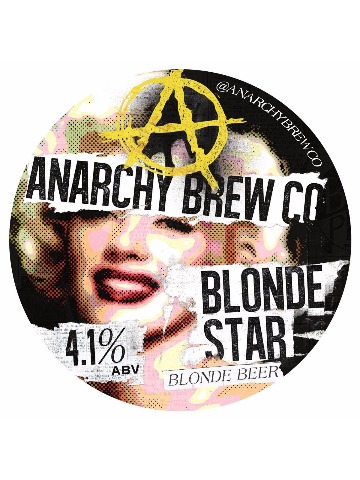 Blonde Star - 4.1%
Blonde Star
Anarchy
4.1% abv
Crisp and fresh, Blonde Star is light in body but certainly not in flavour. Brim-full of lemon, grapefruit, passion fruit and pale malt. Refreshing and satisfying, this was our first beer and it's still our biggest seller.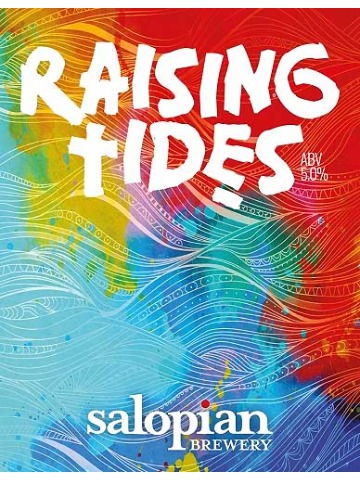 Raising Tides - 5%
Raising Tides
Salopian
5% abv
Waves of guava, pear, and fresh squeezed citrus juices grape, sweet doughy malts and super creamy mouthfeel with a lingering citrus twang.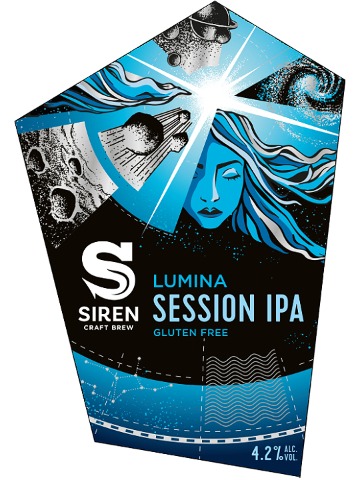 Lumina - 4.2%
Lumina
Siren
4.2% abv
Our shining light, glowing with juicy tropical fruit notes. Hoppy aromas of mango and pineapple guide you towards explosive flavour, flashes of delicate citrus highlights and refreshing balanced bitterness. Our epiphany of a session beer drinks with a pillowy soft mouthfeel and pours with a beautiful light haze.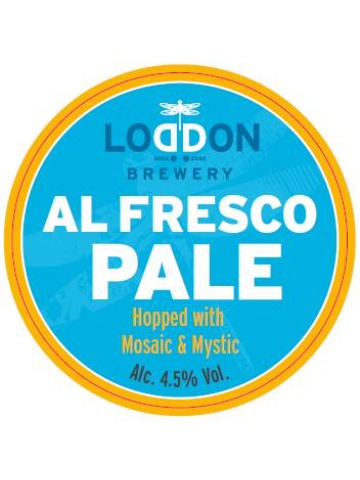 Al Fresco Pale - 4.5%
Al Fresco Pale
Loddon
4.5% abv
Our first gluten free beer! An Al Fresco Pale for this al fresco spring, this new brew is light, crisp and packed with Mosaic and Mystic hops.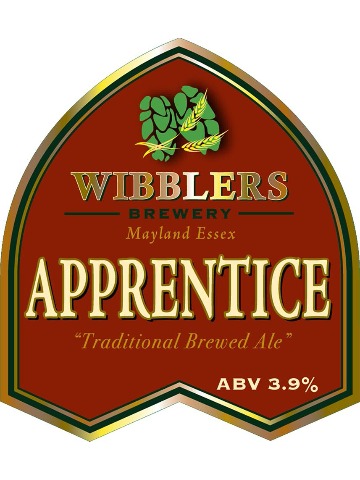 Apprentice - 3.9%
Apprentice
Wibblers
3.9% abv
First brewed in 2007 this was meant to be a totally different beer but Jeremy aka Dad aka The Apprentice added Polish Marynka hops instead Challenger ones. The end result was so tasty and popular it's grown to be our best selling beer. Amber in colour, slightly malty with a hoppy nose. Definitely a session.
Craft Keg available
Pimp Dust - 6.5%
Pimp Dust
Amundsen
6.5% abv
Blueberry nuffin pastry sour with cinnamon, vanilla, blueberries and lemon.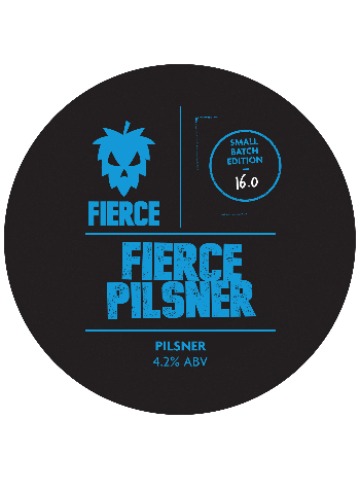 Fierce Pilsner - 4.2%
Fierce Pilsner
Fierce
4.2% abv
Pilsner is a classic lager style beer which has been brewed for centuries in Pilsen, in the Czech Republic. It is cold fermented and matures slowly. Fierce Pilsner has spent over six weeks in tank, uses a traditional yeast strain and noble hops to develop a crisp, clean flavour profile with a little sweetness.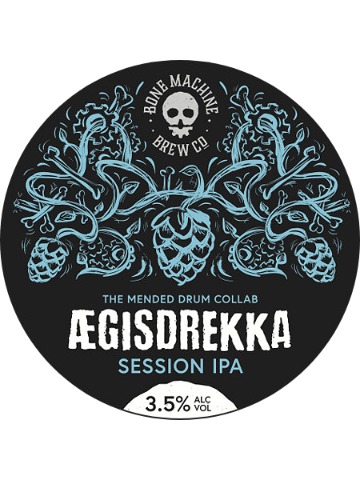 Aegisdrekka - 3.5%
Aegisdrekka
Bone Machine
3.5% abv
This session strength IPA similarly packs a big punch of flavour, at a very non-violent ABV. Great balance of juicy and bitter, this is a very satisfying beer to enjoy in a party setting, be it in a big group or just with family and friends. Collaboration with The Mended Drum.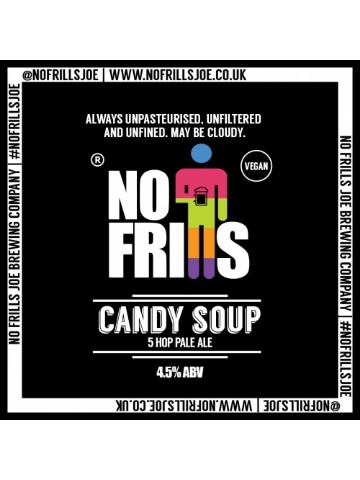 Candy Soup - 4.5%
Candy Soup
No Frills Joe
4.5% abv
Our fun and fruity pale ale brewed with unusual combinations of 5 different hops. The result is a blend of flavours that you won't find in any other beer.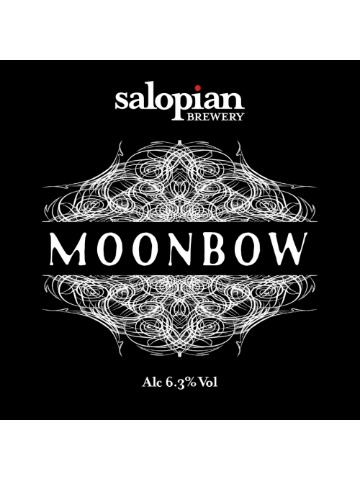 Moonbow - 6.3%
Moonbow
Salopian
6.3% abv
A delicious West Coast IPA packed full of Citra, Centennial, Cascade and Ekuanot hops. The epitome of many a relationship. It starts beautifully, swooning you with a bouquet of sweet tropical fruits, slick resinous mist of vivacious pine and dank sticky toffee sweetness, descending into a bitter unpredictable end.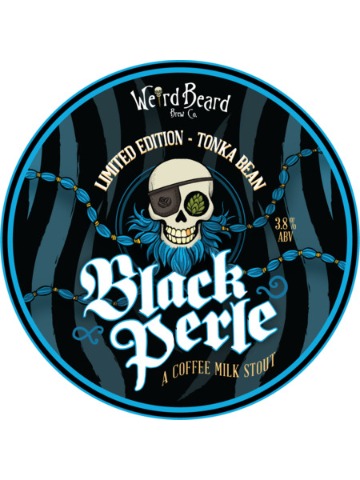 Black Perle - Tonka Bean - 3.8%
Black Perle - Tonka Bean
Weird Beard
3.8% abv
We've added a bunch of Tonka Beans to this edition of Black Perle - our Coffee Milk Stout. The Tonka brings rich umami and Vanilla to the Party. Sweet, roast malts, big coffee and chocolate all star in this beer. Brewed with lactose to smooth the bitterness of darker malts and add a light creaminess to this sessionable dark beer. We use wonderful whole bean Hasbean coffee for this brew.
Pine Trail - 0.5%
Pine Trail
Big Drop
0.5% abv
A 0.5% alcohol free pale ale. A delight for the senses, this beer delivers on all levels. Rosy floral aromas are immediate as you pour, with a light and limey citrus bite on the palate and a balanced but obvious bitterness to finish.
Ciders & Perries available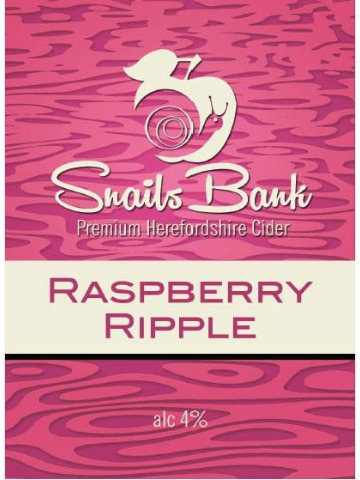 Raspberry Ripple - 4%
Raspberry Ripple
Snails Bank
4% abv
Sweet cider infused with tart raspberry rippled through with vanilla.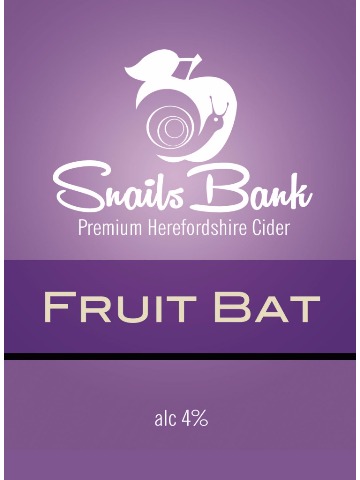 Fruit Bat - 4%
Fruit Bat
Snails Bank
4% abv
Crisp apple cider blended with Strawberry, Raspberry and Blackcurrant. Perfect over ice on a freshly mowed lawn.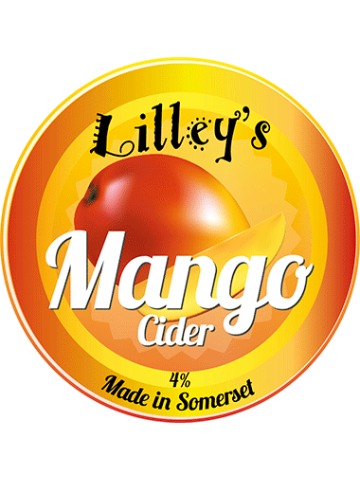 Mango - 4%
Mango
Lilley's
4% abv
Smooth and sophisticated mango cider made with an ample portion of mango juice and Somerset cider.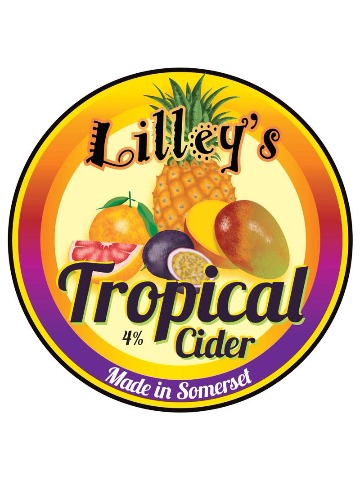 Tropical Cider - 4%
Tropical Cider
Lilley's
4% abv
We have blended our Somerset cider with an explosion of tropical fruits. Pink grapefruit, pineapple, mango and lime all combine to make this a succulent thirst quencher. Perfect for drinking on the beach and making you feel closer to the Caribbean with every sip.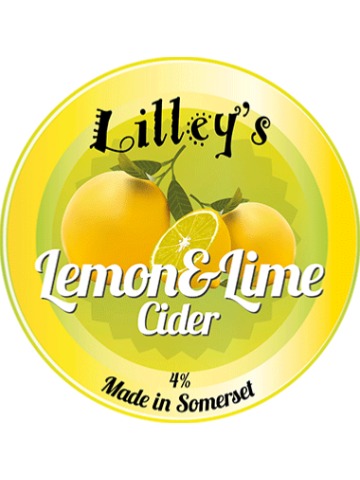 Lemon & Lime - 4%
Lemon & Lime
Lilley's
4% abv
Lilley's Lemon and Lime cider is a refreshing blend of tangy citrus fruits and crisp Somerset cider to awaken your taste buds, a real taste of summer.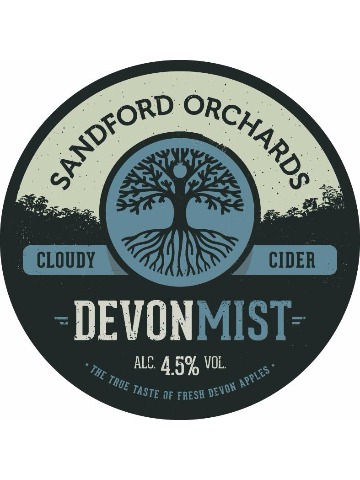 Devon Mist - 4.5%
Devon Mist
Sandford Orchards
4.5% abv
Made with plenty of scrumpy soul. Not every cloudy cider has to be a challenge, Devon Mist is a gentle joy. Rich autumnal fruit with a perceptible sparkle and satisfying finish.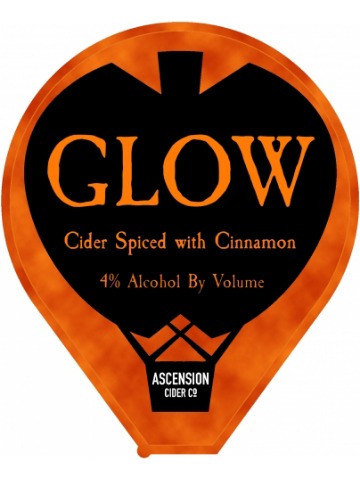 Glow - 4%
Glow
Ascension
4% abv
Cider with russet juice and cinnamon.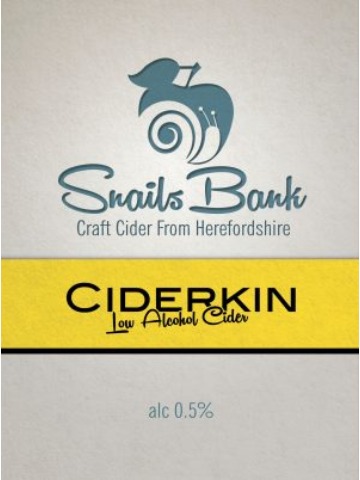 Ciderkin (Low Alcohol Cider) - 0.5%
Ciderkin (Low Alcohol Cider)
Snails Bank
0.5% abv
A medium low alcohol cider that is crafted out of traditional cider apples to give a full bodied yet refreshing taste.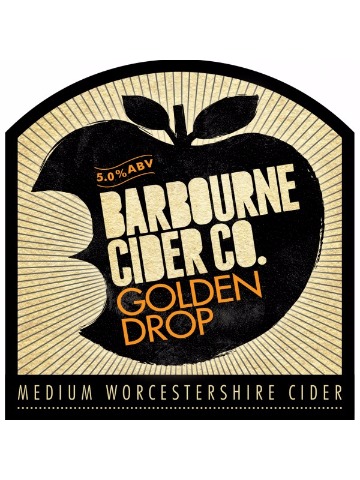 Golden Drop - 5%
Golden Drop
Barbourne
5% abv
A refreshing, slightly cloudy, medium cider made from Worcestershire cider apples blended with Red Falstaff dessert fruit, for a fruity finish.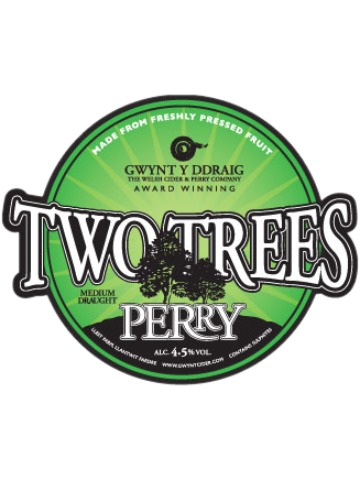 Two Trees - 4.5%
Two Trees
Gwynt y Ddraig
4.5% abv
A pale, fruity perry with an aroma of fruit and a hint of honey on the palate.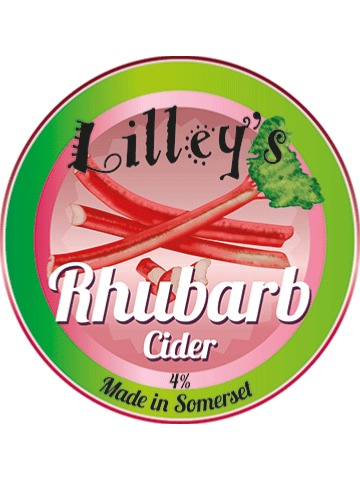 Rhubarb Cider - 4%
Rhubarb Cider
Lilley's
4% abv
We have expertly blended our crisp Somerset Cider and tangy rhubarb to make this taste sensation. Sweet and full of rhubarb flavour with a tart edge to it.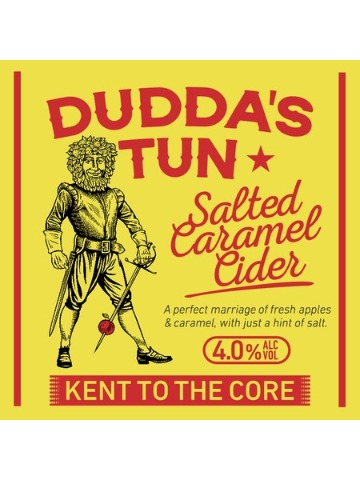 Salted Caramel Cider - 4%
Salted Caramel Cider
Dudda's Tun
4% abv
Bang on trend. This sumptuous blend of cider and caramel, with just a hint of salt to soften the acidity is a massive hit with those who have a sweeter tooth. Golden in colour, with a sweet caramel aroma, this moreish cider will keep heads turning… and pints serving.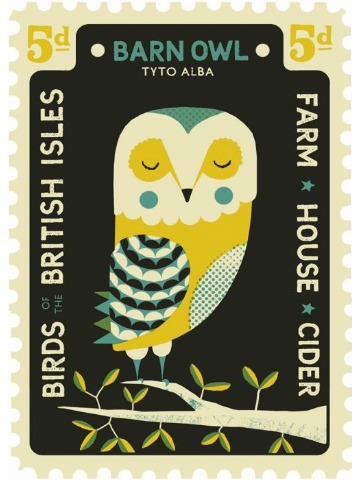 Barn Owl - 6.5%
Barn Owl
Perry's
6.5% abv
A traditionally-styled Somerset farmhouse cider. Only traditional bittersweet and bittersharp apple varieties are fermented using wild yeast with no additives. The Barn Owl is a medium cider, farm pressed and unfiltered.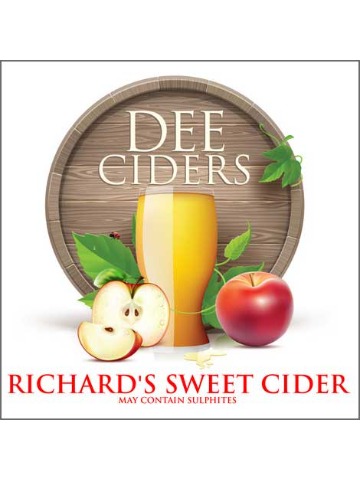 Richard's Sweet - 6%
Richard's Sweet
Dee Ciders
6% abv
This cider won us our first award back in 2014. A soft and sweet cider with just enough bite to cleanse the palate. Needs to be respected as it can soon catch you out on a hot day.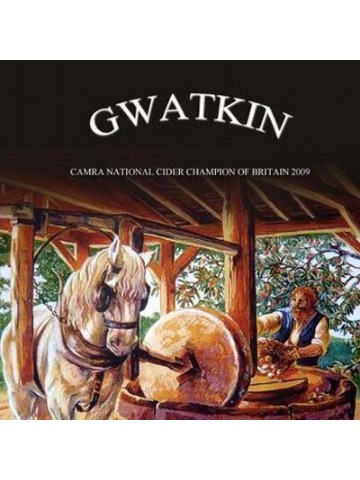 Oldfield Perry - 7.5%
Oldfield Perry
Gwatkin
7.5% abv
A medium perry made in the traditional way using Oldfield pears. The Oldfield pear is the queen of all the perry pear varieties, dating back many centuries, and was widely grown in the Three Counties area, where a few trees may still be found.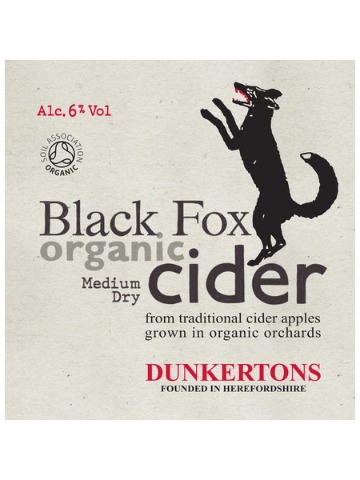 Black Fox - 6%
Black Fox
Dunkertons
6% abv
A medium-dry organic cider. A rare flavour like no other, a cider that delivers a mellow flavour with a bittersweet bite that creeps up on you. A true reflection of the mischievous and elusive Black Fox.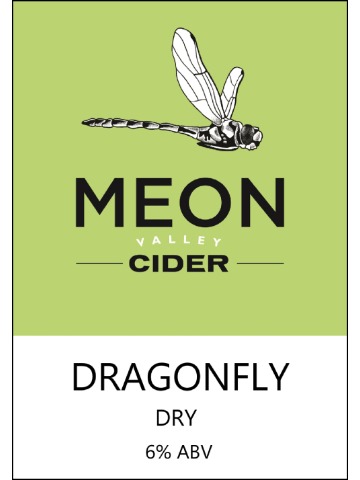 Dragonfly - 6%
Dragonfly
Meon Valley
6% abv
A golden coloured cider with wildflower nose and almond notes, hints of bittersweet and a long dry lingering finish. Using locally sourced Hampshire and Sussex apples and bittersweets from the West Country. A modern style with freshness, acidity and aromatic notes from Egremont Russet and Cox combined with Dabinett and Yarlington Mill to give the oomph, tannin and length of bittersweet apples.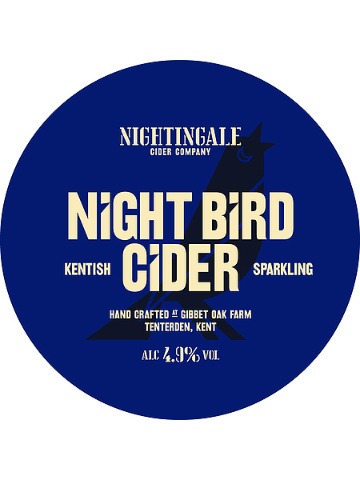 Night Bird Cider - 4.9%
Night Bird Cider
Nightingale
4.9% abv
Our sophisticated yet easy drinking namesake, a sparkling fragrant and refreshing cider. A medium wild fermented cider made from dessert and culinary varieties grown on the Nightingales family farm and surrounding orchards.
This beer board is powered by Real Ale Finder. To get real time notifications from this pub download our consumer app.