Egham United Services Club

Egham, TW20 9PE
Egham United Services Club

Egham, TW20 9PE
Ciders & Perries available
Ciders & Perries available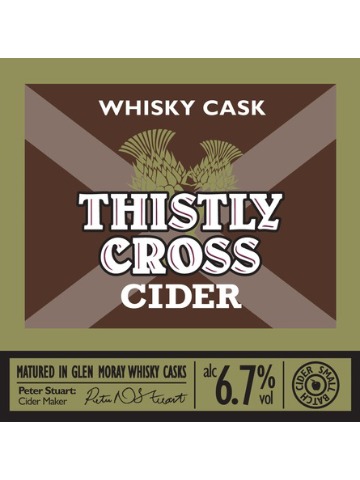 Whisky Cask - 6.7%
Whisky Cask
Thistly Cross
6.7% abv
Matured in ex-Glen Moray (previously Glenglassaugh Distillery) whisky casks this is a dry and subtle cider. Infused with mellow, vanilla oak of the cask. A refreshing, complex drink to be savoured.
Coming Soon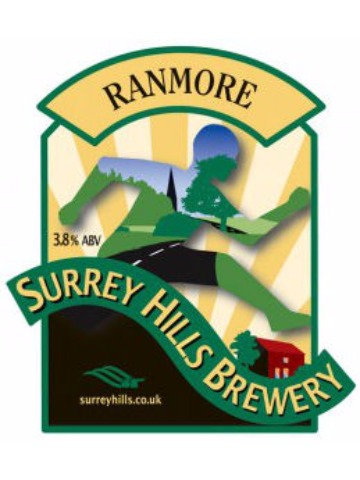 Ranmore - 3.8%
Ranmore
Surrey Hills
3.8% abv
A straw coloured extremely moreish session beer that has a surprisingly full flavour for its strength. A pleasant and distinctive aroma is followed by a moderate hop bitterness. The fresh finish leaves you wanting another.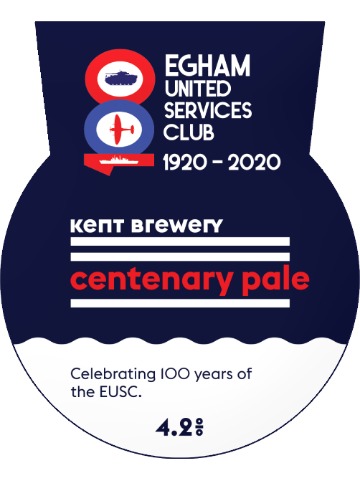 Centenary Pale - 4.2%
Centenary Pale
Kent
4.2% abv
A hoppy pale ale brewed to celebrate 100 years of the Egham United Services Club.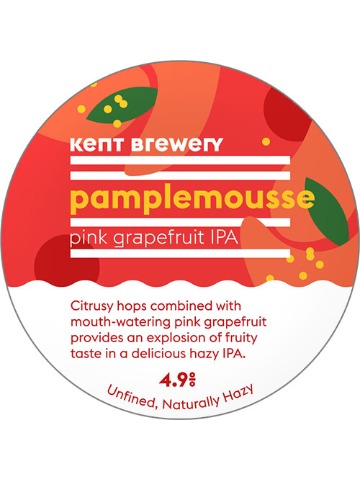 Pamplemousse - 4.9%
Pamplemousse
Kent
4.9% abv
Citrusy hops combined with mouth-watering pink grapefruit provides an explosion of fruity taste in a delicious hazy IPA.
Battle Royale: Amarillo - 4.4%
Battle Royale: Amarillo
Disruption Is Brewing
4.4% abv
Originating from the depths of the Yakima Valley, USA, Amarillo offers fierce orange notes with floral and spicy undertones. A signature tangerine finish that's light on the body and quick on the sips makes this hop-superstar seriously drinkable and highly refreshing. A single-hopped titan who fights for the people.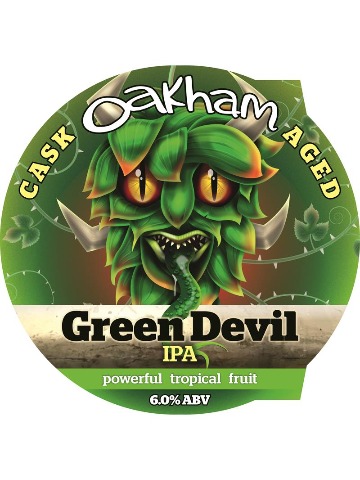 Green Devil IPA - 6%
Green Devil IPA
Oakham
6% abv
An amazing hop harvest aroma with tropical fruit bursting through. Smooth and fruity passion fruit, and mango with a crisp aftertaste.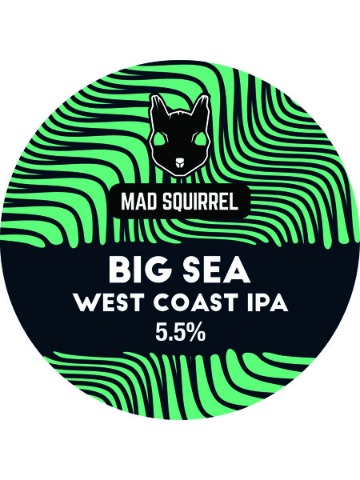 Big Sea - 5.5%
Big Sea
Mad Squirrel
5.5% abv
From across the ocean comes the resurgent West Coast IPA style. Big citrus, big pine and big bitterness come in waves throughout this brew, courtesy of some BIG C hops. Get ready because the tide is changing and big sea is coming.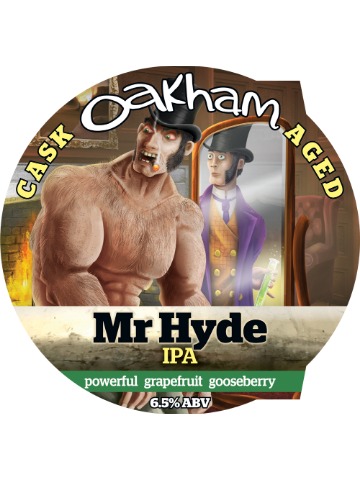 Mr Hyde - 6.5%
Mr Hyde
Oakham
6.5% abv
Packed with powerful citrus hops, Pacific Gem and Nelson Sauvin both from New Zealand, and a dangerous level of bitterness.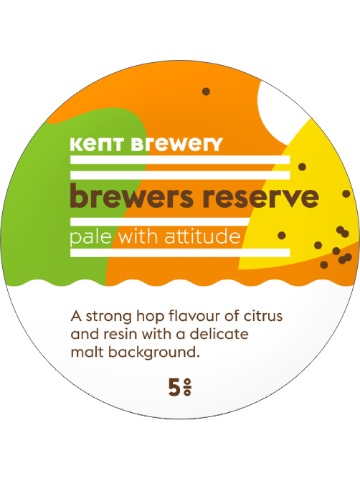 Brewers Reserve - 5%
Brewers Reserve
Kent
5% abv
A strong hop flavour of citrus and resin with a delicate malt background.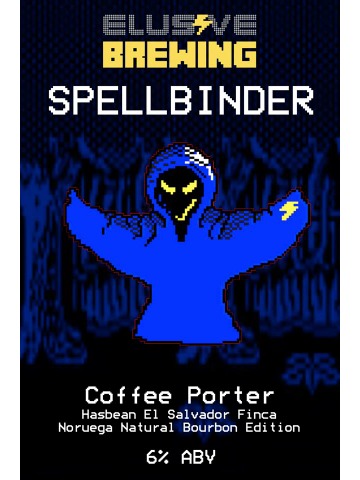 Spellbinder - 6%
Spellbinder
Elusive
6% abv
A London-style Porter brewed to a classic recipe with late hop additions of Hallertau Tradition. Whole bean Hasbean coffee was added during cold conditioning to bring a clean coffee flavour and aroma with hints of dark berry fruits. This gyle used the Brazilian Fazenda Cachoeira da Grama Natural Canario varietal for notes of cacao nibs covered in treacle toffee.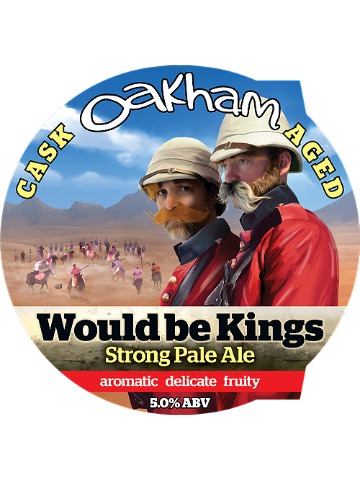 Would Be Kings - 5%
Would Be Kings
Oakham
5% abv
Fresh pear aromas with hints of white grape lead to fresh red berry flavours and a really refreshing summertime vibe. A clean bitterness and smooth mouthfeel complete another outstanding cask aged beer. Featuring four excellent European hops; Magnum, Hallertau Blanc (both Germany), Barbe Rouge (France), Pulawski (Poland).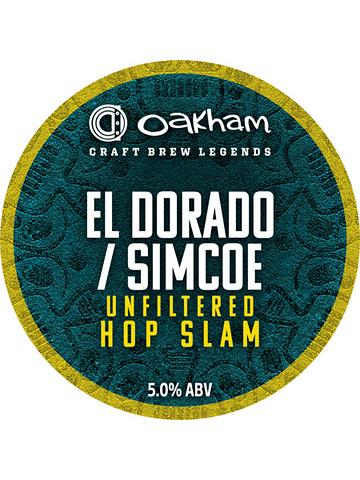 El Dorado / Simcoe - 5%
El Dorado / Simcoe
Oakham
5% abv
No shortage of tropical fruit hop flavours in this new USA hopped pale. Bucketsful (literally) of El Dorado and Simcoe (plus some Centennial) backed up by Maris Otter pale malt and plenty of golden oats. Left unfiltered, so expect lots of juicy fruit and a soft, pillowy mouthfeel. Q. Hop Slam? A. A combination of two beers, one brewed with leaf hop and one with T90 hop pellets before the two are blended together to give a flamboyant slam of hop flavours.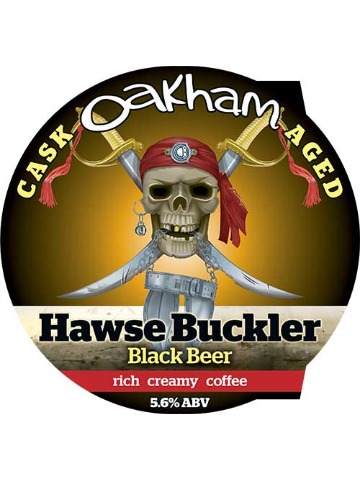 Hawse Buckler - 5.6%
Hawse Buckler
Oakham
5.6% abv
This spicy, rich and unique beer is bursting with chocolate and coffee malt flavours.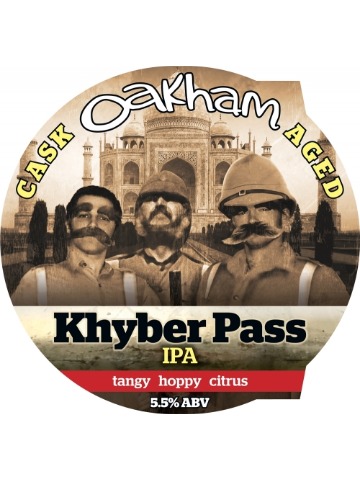 Khyber Pass - 5.5%
Khyber Pass
Oakham
5.5% abv
Aroma of citrusy marmalade, taste of oranges and soft crystal malt notes, with a long hoppy dry finish.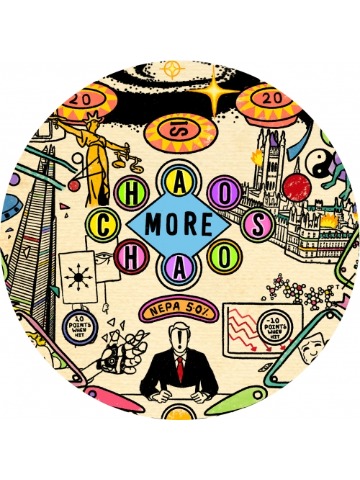 Chaos More Chaos NEPA - 5%
Chaos More Chaos NEPA
Disruption Is Brewing
5% abv
Hop shot combinations of Mosaic, Citra and Nelson Sauvin unlock intense tropical, mango and blueberry aromas. Lock and load those tastebuds and prepare yourself for a super smooth, full-bodied, damn right crushable NEPA that delivers an exotic fruit punch bowl extravaganza with every sip, slurp, and swig.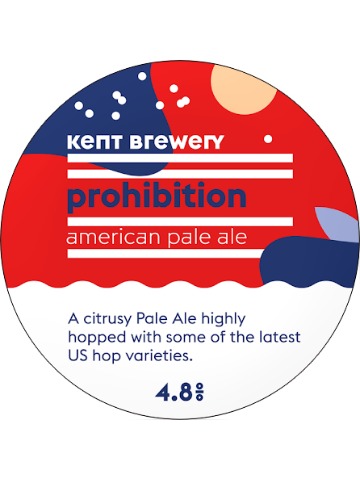 Prohibition - 4.8%
Prohibition
Kent
4.8% abv
A citrusy pale ale highly hopped with some of the latest US hop varieties.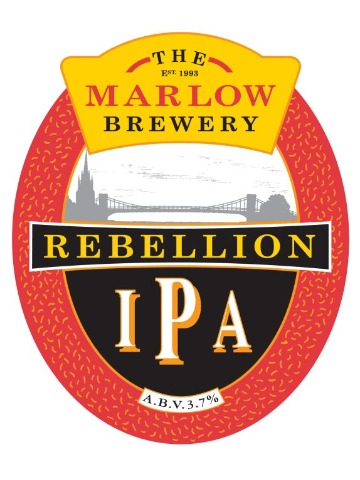 IPA - 3.7%
IPA
Rebellion
3.7% abv
A copper coloured, easy drinking beer, with considerable depth and complexity. A well balanced malt and fruit flavour continues to a long, refreshing and crisp finish.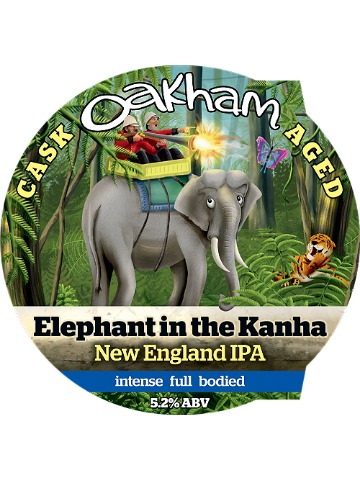 Elephant In The Kanha - 5.2%
Elephant In The Kanha
Oakham
5.2% abv
We're very pleased with how it's turned out. The sweetness is bold but not cloying and the Belma and Cashmere hops provide plenty of accompanying fruit – think tangerine and watermelon – with just enough bitterness to balance it all out. And the mouthfeel is smooth and full, thanks to the large dose of flaked and malted oats in the grist bill and the residual sugars left after fermentation.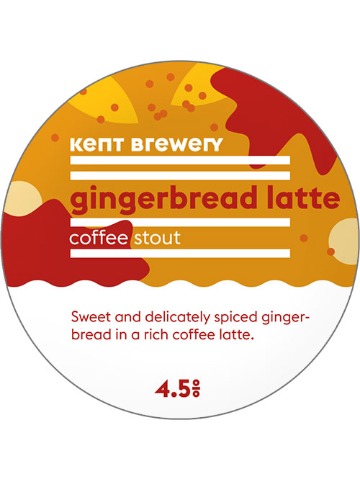 Gingerbread Latte - 4.5%
Gingerbread Latte
Kent
4.5% abv
Sweet and delicately spiced gingerbread in a rich coffee latte.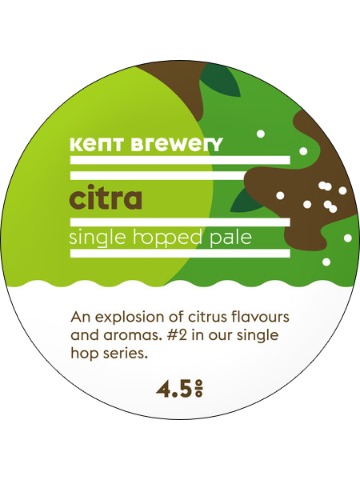 Citra - 4.5%
Citra
Kent
4.5% abv
An explosion of citrus flavours and aromas. #2 in our single hop series.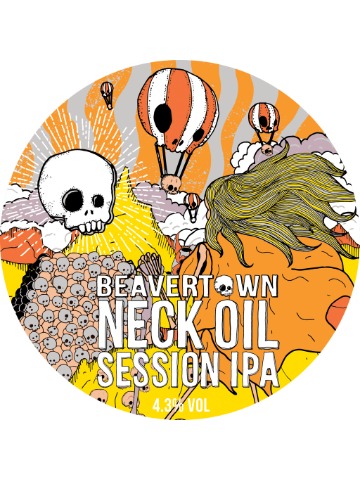 Neck Oil - 4.3% (keg)
Neck Oil (keg)
Beavertown
4.3% abv
We wanted to create a light, crisp, punchy, go to beer! A beer that you know you can pick up and appreciate or simply get it down ya neck. Extra pale base malts are used to keep it crisp and give the hops a great platform to dance on. Masses of hop additions during the whirlpool and a huge dose of dry hops make this a brilliantly 'easy' IPA.
This beer board is powered by Real Ale Finder. To get real time notifications from this pub download our consumer app.