Doncaster Brewery Tap

Doncaster, DN1 3EL
Doncaster Brewery Tap

Doncaster, DN1 3EL
Cask beers available
Cask beers available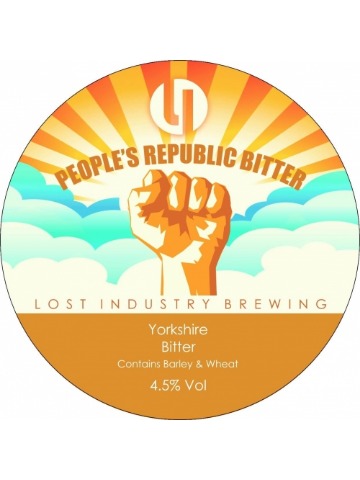 People's Republic Bitter - 4.5%
People's Republic Bitter
Lost Industry
4.5% abv
Traditional Yorkshire bitter.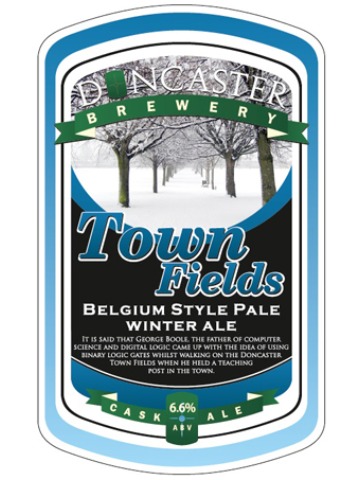 Town Fields - 6.6%
Town Fields
Doncaster
6.6% abv
Belgium style pale winter ale.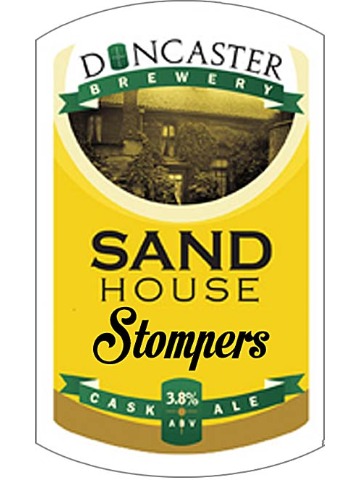 Sand House Blonde - 3.8%
Sand House Blonde
Doncaster
3.8% abv
Golden straw coloured beer made with lager and wheat malts using Cascade and Summit hops. Citrusy aroma with a refreshing tangy bitter flavour.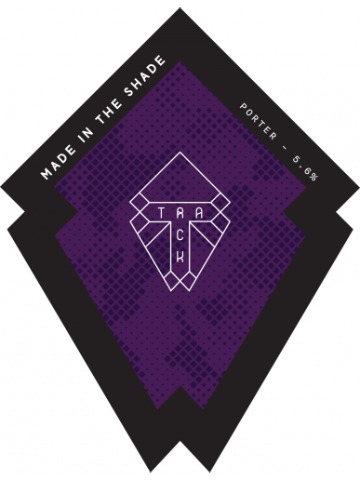 Made In The Shade - 5.6%
Made In The Shade
Track
5.6% abv
A roasty porter, with subtle tones of chocolate and liquorice. A lovely full body with a lingering sweetness. One for winter!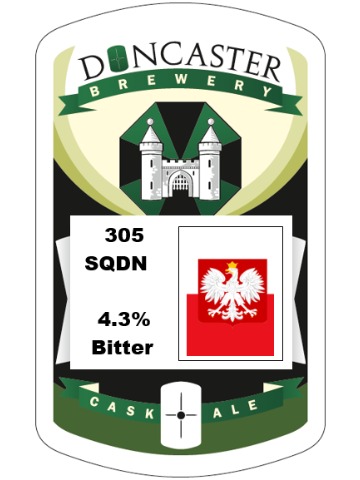 305 SQDN - 4.3%
305 SQDN
Doncaster
4.3% abv
Easy drinking golden bitter lightly hopped with Junga Polish hop giving a gentle bitterness with aromas of black forest gateau.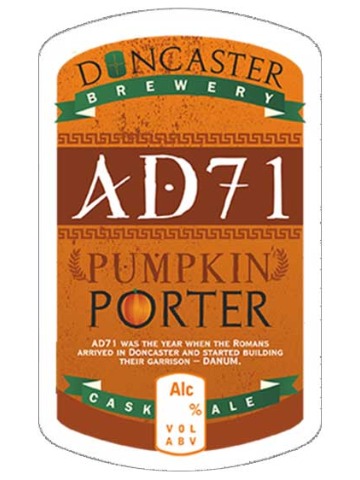 AD71 - 6.4%
AD71
Doncaster
6.4% abv
Made with 54 kilos of pumpkin flesh, Maris Otter and Black malt and Roasted Barley and hopped with Hallertauer and Cascade hops. Also spiced with Allspice, cinnamon and nutmeg. A very spicy and moorish flavoured porter with a sharp flavour from the roasted barley and a cinnamon spice aroma.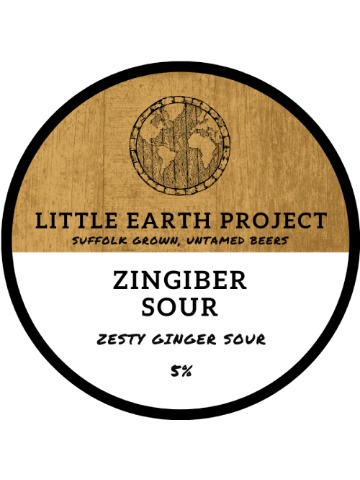 Zingiber Sour - 5%
Zingiber Sour
Little Earth Project
5% abv
Brewed with organic dried ginger, then added to a barrel with additional fresh organic ginger to impart a fiery zing to the finish.
Craft Keg available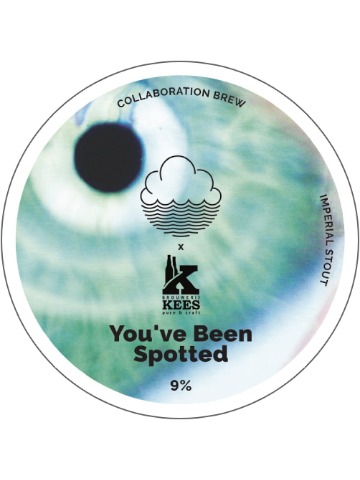 You've Been Spotted - 9%
You've Been Spotted
Cloudwater
9% abv
When our friends from Brouwerij Kees visited us for a collaboration brew on July 4th, we felt we had no choice but to brew something inspired by the US of A, and there's nothing more American than apple pie. So this rich imperial stout is inspired by the classic dessert, using additions of apple, cinnamon, allspice and vanilla to provide a flavour profile fit for Independence Day.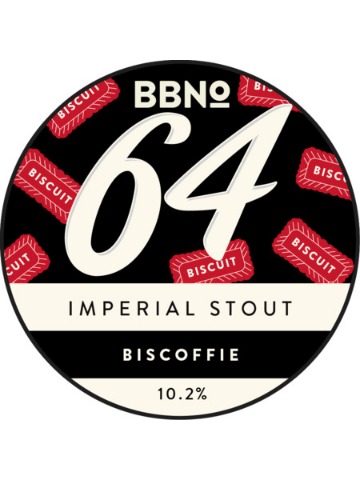 64 Imperial Stout - Biscoffie - 10.2%
64 Imperial Stout - Biscoffie
Brew By Numbers
10.2% abv
Allow us to introduce Biscoffie. We infused generous quantities of caramelised biscuit at every stage of the brewing process to release rich flavours of cinnamon, nutmeg and ginger, into this decadent and warming Imperial Stout.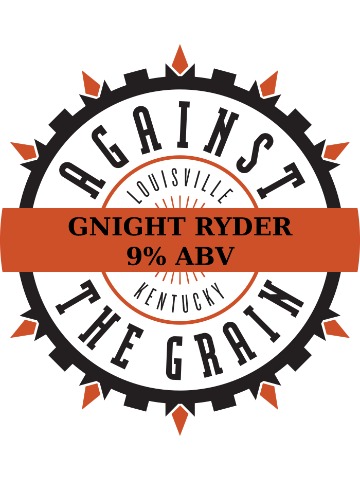 Gnight Ryder - 9%
Gnight Ryder
Against The Grain
9% abv
This imperial black ale is interred in red wine barrels and emerges unrecognizable.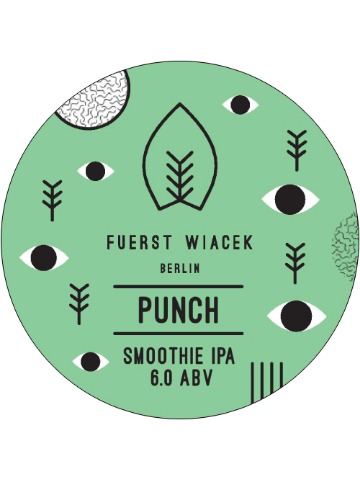 Punch - 6%
Punch
Fuerst Wiacek
6% abv
Smoothie IPA with kiwi, peaches and milk sugar, hopped with Amarillo.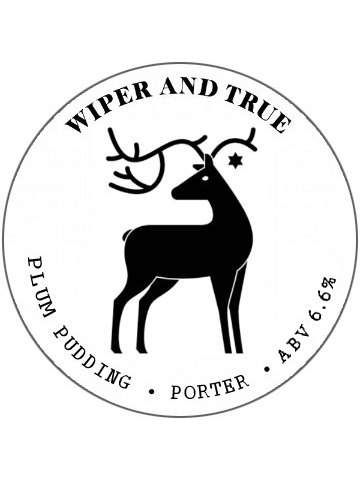 Plum Pudding Porter - 6.6%
Plum Pudding Porter
Wiper and True
6.6% abv
Onto a rich, deep malt base, we've added dried fruit, cinnamon and lemon zest, resulting in porter with caramelised sugar and dark fruit flavours and a dry roasted finish. Please note the ABV may vary.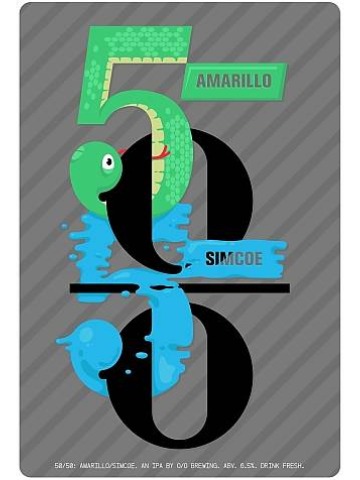 50/50 Amarillo Simcoe IPA - 6.5%
50/50 Amarillo Simcoe IPA
O/O Brewing
6.5% abv
American IPA made with Amarillo and Simcoe.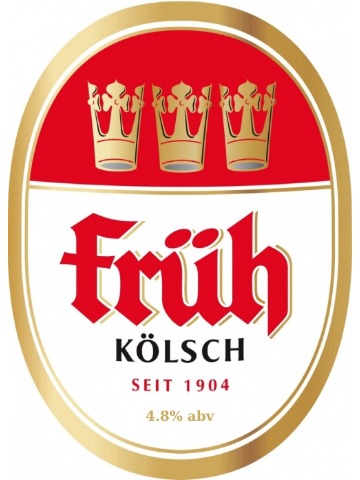 Fruh Kolsch - 4.8%
Fruh Kolsch
Colner Hofbrau
4.8% abv
The Fruh version has a beautiful carbonation that gives a fluffy white head and a sparkling appearance. Lovely aromas of fruit, lemons, and grains are reflected in its flavour. A solid bitterness, crisp mouthfeel, and semi-dry finish make the Fruh Kolsch an incredibly easy drink.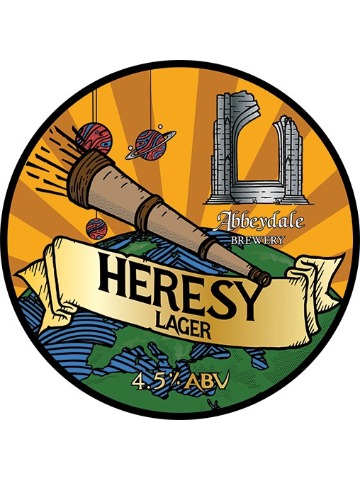 Heresy - 4.5%
Heresy
Abbeydale
4.5% abv
A clean, crisp and sessionable lager.
Ciders & Perries available
Sweet Union - 5.5%
Sweet Union
Pure North
5.5% abv
A delicious hazy medium sweet cider with a full apple flavour. Made using cider fruit from Yorkshire and eating apples from Lancashire, a sweet union of two great counties.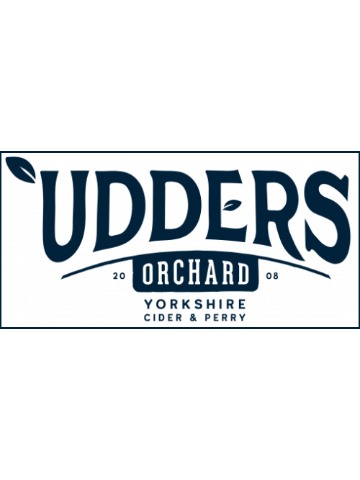 Lindley Gold - 5.5%
Lindley Gold
Udders Orchard
5.5% abv
This cider is pressed, naturally fermented and aged in Huddersfield. Lindley Gold is a blend of local apples, aged in oak casks. It is medium dry, appley and slightly tart.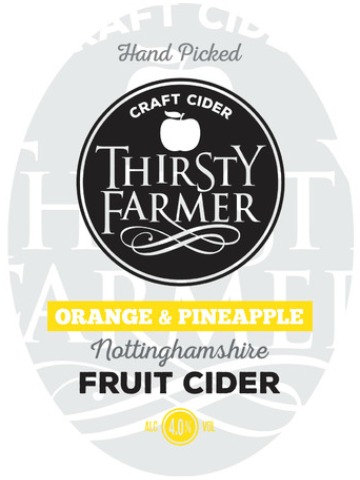 Orange & Pineapple - 4%
Orange & Pineapple
Thirsty Farmer
4% abv
A taste of summer in a glass! Packed full of oranges and pineapples mixed with our thirst quenching special blend of cider apples.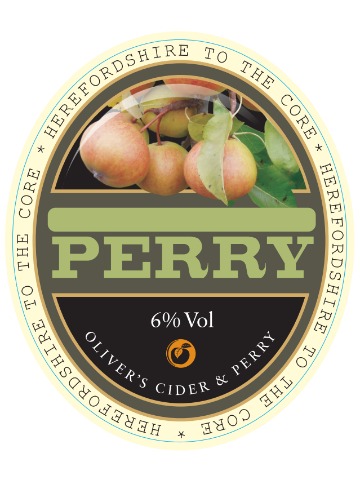 Perry - 6%
Perry
Oliver's
6% abv
The unfiltered off dry Brandy single varietal perry. This single varietal perry has a wonderful unique taste of the Brandy Perry Pear. A darker juice than most perries with a minerality and spirituous tang. 100% juice cider.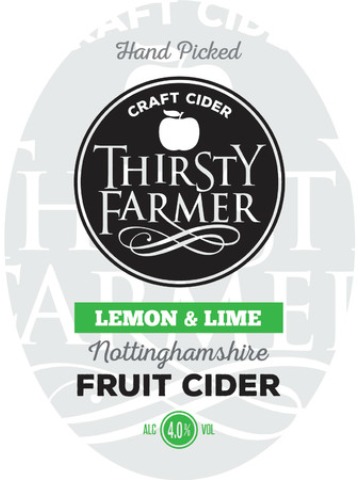 Lemon & Lime - 4%
Lemon & Lime
Thirsty Farmer
4% abv
A unique exciting Cider that delivers aromatic citrus notes to take you on a journey, where the climate is warm and invigorating.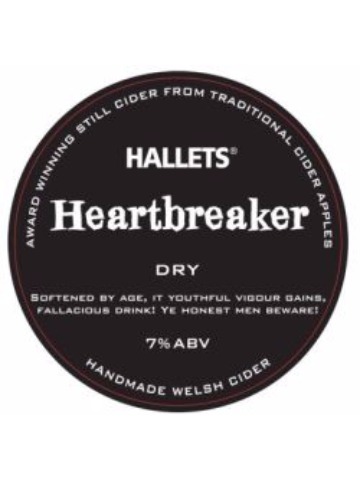 Heartbreaker - 7%
Heartbreaker
Hallets
7% abv
This is our dry cider which is a traditional dry with a smooth finish and proves to be very popular with seasoned cider drinkers.
Coming Soon
Da Ba Dee Reserve - 7.2%
Da Ba Dee Reserve
Flathead
7.2% abv
Blueberry muffin stout, imperial strength.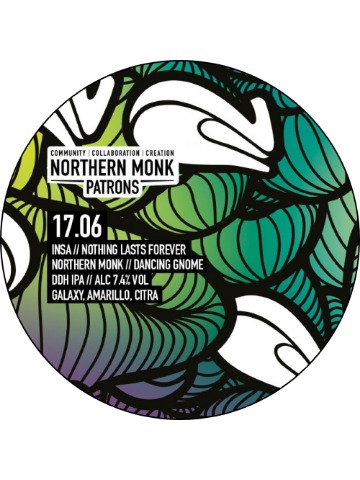 Patrons Project 17.06 - Nothing Lasts Forever - 7.4%
Patrons Project 17.06 - Nothing Lasts Forever
Northern Monk
7.4% abv
This DDH IPA is built over an extra pale grist featuring plenty of flaked oats, Fawcetts wheat malt and backed up with a dose of maltodextrin. Whirlpool hopped generously with Citra and a touch of dank Columbus to balance the sweet fruits, fermented with our favourite IPA yeast, and then double dry hopped with as much Galaxy as we could spare plus more Citra and some tangerine-like Amarillo to a total 28g/l. Expect lots of passion fruit and mango character up front, notes of lychee and peach and a lengthy citrus tang to finish. Collaboration with Dancing Gnome from Pennsylvania.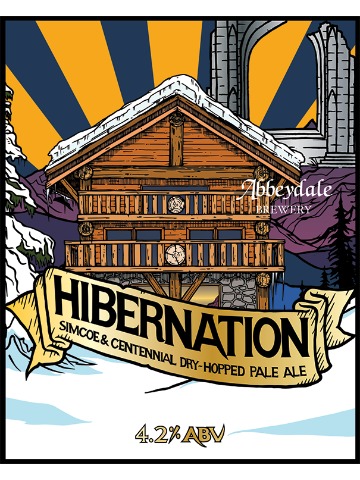 Hibernation - 4.2%
Hibernation
Abbeydale
4.2% abv
A sessionable pale packed full of Simcoe and El Dorado hops for a fruity blast backed up hints of pine. Beautiful new wintery addition to our Brewers Emporium range!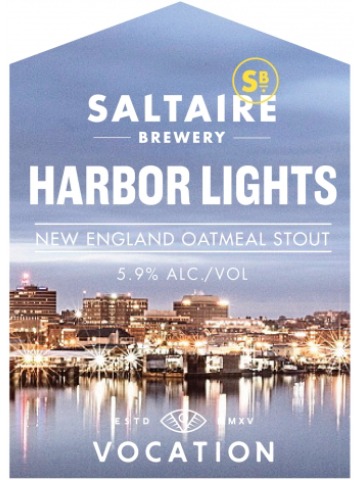 Harbor Lights - 5.9%
Harbor Lights
Saltaire
5.9% abv
A New England Oatmeal Stout brewed in collaboration with Vocation Brewery. Built upon on a backbone of dark malts and a heavy oat presence, this beer oozes a warm roasted body and creamy mouthfeel. Vermont yeast, plus Galaxy and Ekuanot hop additions give the beer a wintry spiced aroma, delicate dark fruit flavours and a lingering, decadent coffee finish. Collaboration with Vocation Brewery.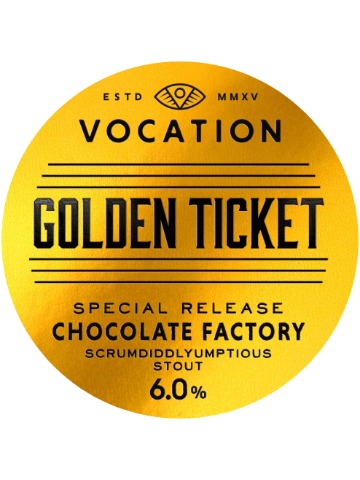 Chocolate Factory - 6%
Chocolate Factory
Vocation
6% abv
Greetings to you, the lucky finder of our Golden Ticket Scrumdiddlyumptious Stout. Brewed with pure imagination and mixed by waterfall, a tremendous, milky, chocolately treat is in store for you.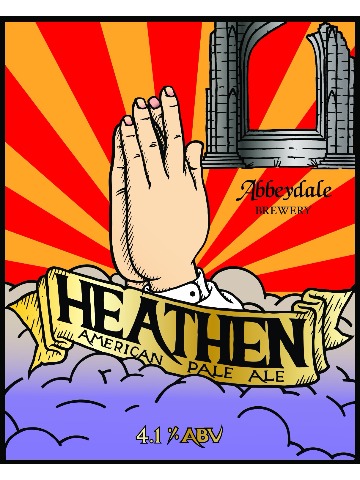 Heathen - 4.1%
Heathen
Abbeydale
4.1% abv
This wonderfully refreshing pale session beer showcases the marvellous Mosaic hops from America. Bursting with tropical fruit flavours and a pleasant citrus bitterness. Just in case there wasn't enough in the initial brew, we have dry hopped with even more Mosaic for good measure!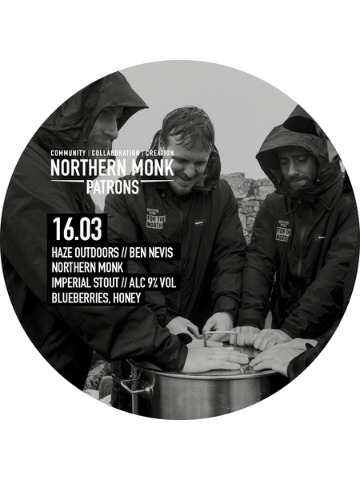 Patrons Project 16.03 Ben Nevis - 9% (keg)
Patrons Project 16.03 Ben Nevis (keg)
Northern Monk
9% abv
Inspired by the beer brewed on top of Ben Nevis, 50% of profits from this beer will be donated to the For the North Foundation. This blueberry and wildflower honey imperial stout contains the same malt bill that we carried to the top, replicating the ratios of roast malts to crystals as we upscaled the recipe for a 6000L version.
This beer board is powered by Real Ale Finder. To get real time notifications from this pub download our consumer app.