Doncaster Brewery Tap

Doncaster, DN1 3EL
Doncaster Brewery Tap

Doncaster, DN1 3EL
Cask beers available
Cask beers available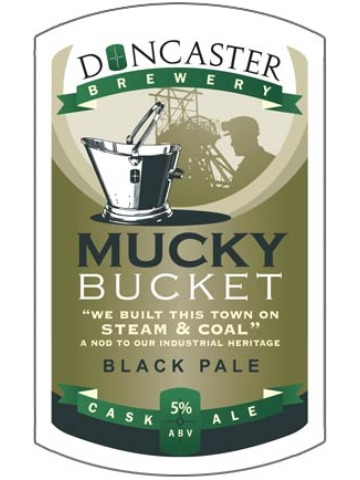 Mucky Bucket - 5%
Mucky Bucket
Doncaster
5% abv
Black pale - 'We built this town on steam and coal' - a nod to our industrial heritage.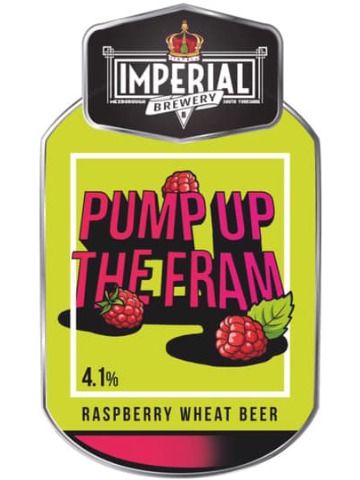 Pump Up The Fram - 4.1%
Pump Up The Fram
Imperial
4.1% abv
Raspberry flavoured wheat beer.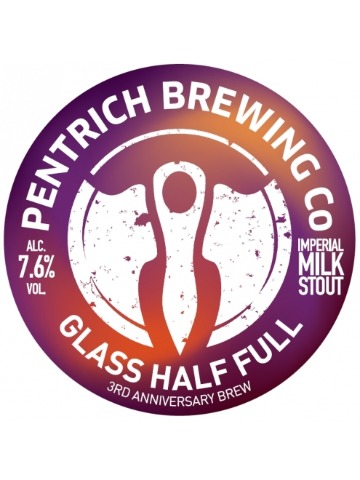 Glass Half Full - 7.6%
Glass Half Full
Pentrich
7.6% abv
For our third anniversary brew we decided to give our core range milk stout the deluxe treatment! We've ramped up the ABV to 7.6% and stripped back the adjuncts, producing a super smooth and luxuriously sweet version of our fan favourite with notes of chocolate and coffee adding to the decadence.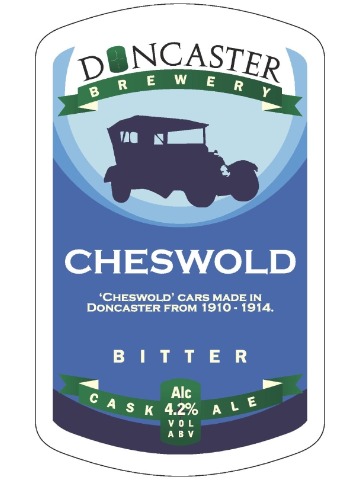 Cheswold Bitter - 4.2%
Cheswold Bitter
Doncaster
4.2% abv
Deep copper in colour made using mainly Maris Otter malt among others and a single hop variety of East Kent Goldings. A fruity/spicy aroma with a lingering spicy bitter finish.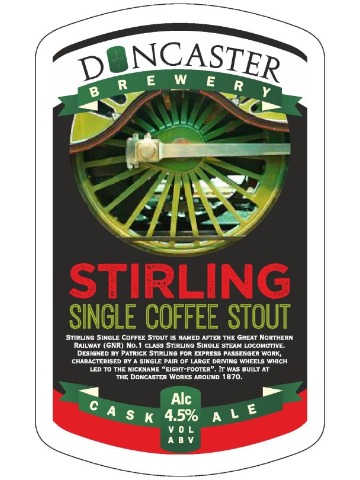 Stirling - 4.5%
Stirling
Doncaster
4.5% abv
Smooth oatmeal stout with a massive Coffee hit.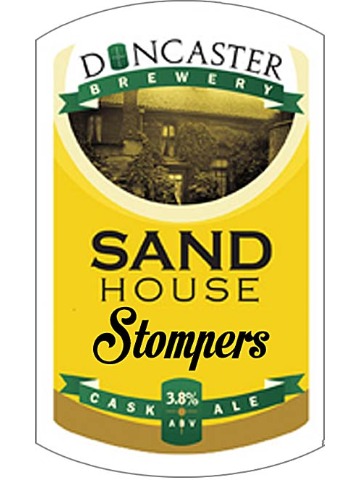 Sand House Blonde - 3.8%
Sand House Blonde
Doncaster
3.8% abv
Golden straw coloured beer made with lager and wheat malts using Cascade and Summit hops. Citrusy aroma with a refreshing tangy bitter flavour.
Craft Keg available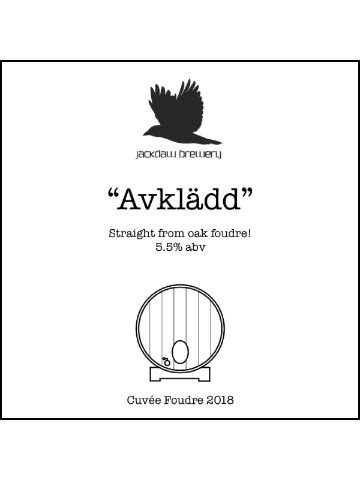 Avkladd - 6%
Avkladd
Jackdaw
6% abv
Untampered sour beer kegged directly from oak foudre.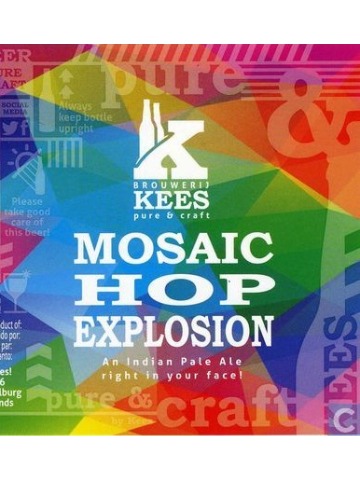 Mosaic Hop Explosion - 5.5%
Mosaic Hop Explosion
Kees
5.5% abv
Sticky marmalade and zesty grapefruit notes meet aromatic passionfruit and mango in this IPA. The robust bitter character balances a sweet caramel base, before finishing with juicy fruit and fresh pine.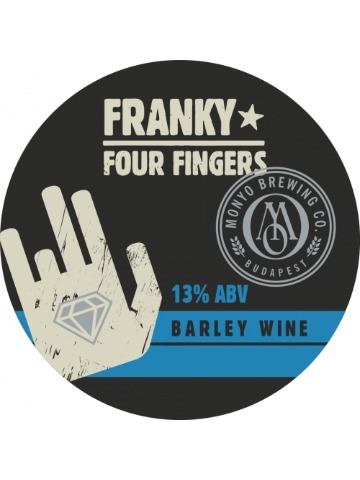 Franky Four Fingers - 13%
Franky Four Fingers
Monyo
13% abv
One of our most complex beers, the high alcohol percentage has nothing to do with any additional sugar. Made from traditional English ingredients, Maris Otter malt and Fuggle hop. It was aged in the bottle for a whole year to get its perfect characteristics. The result is a thick, red, rich malt drink. It tastes like sherry mixed with the aromas of the Fuggle hop.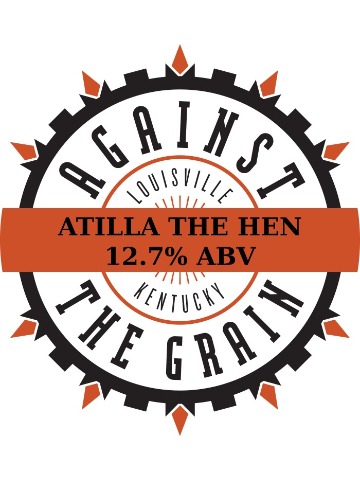 Atilla The Hen - 12.7%
Atilla The Hen
Against The Grain
12.7% abv
An imperial version of Kentucky Ryed Chiquen. A rye amber ale aged in rye bourbon barrels for 90 days. Malt forward, toffee, caramel, rye spice, with a bit of warmth from the notes of vanilla, and medium amount of sweetness.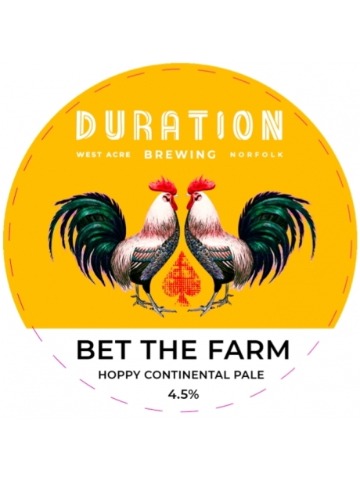 Bet The Farm - 4.5%
Bet The Farm
Duration
4.5% abv
A hoppy pale that is crisp, dry and elegantly balanced. Light and floral, it ends with refreshing hop bitterness. Once taken in-house watch this evolve into our farmhouse pale, because you ain't living unless you've Bet The Farm.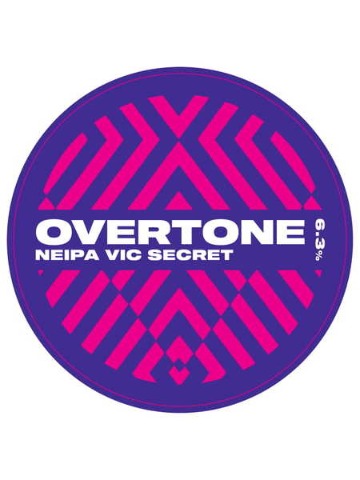 NEIPA Vic Secret - 6.3%
NEIPA Vic Secret
Overtone
6.3% abv
Our true NEIPA has no bittering hops producing a complete juice explosion. Huge overtone's of pineapple, mango, passion fruit and citrus. Thick creamy and well balanced.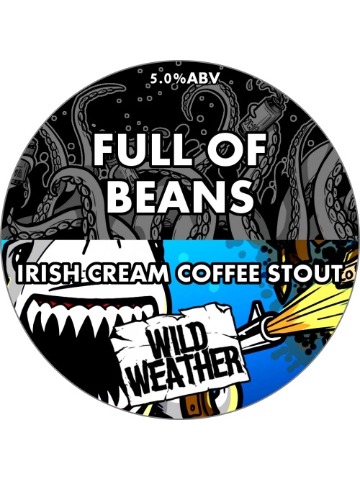 Full of Beans - 5%
Full of Beans
Wild Weather
5% abv
A dark chocolate stout with flavours of Irish Whiskey, cream and coffee. Brewed with speciality german chocolate malts and aged on freshly ground, cold steeped Arabica beans.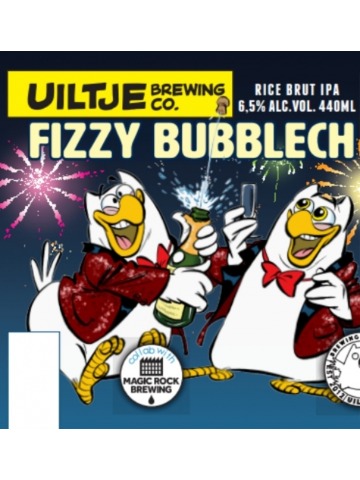 Fizzy Bubblech - 6.5%
Fizzy Bubblech
Het Uiltje
6.5% abv
Brewed in collaboration with England's Magic Rock, Fizzy Bubblech by Uiltje is a Rice Brut IPA with a fine, dry body and a mountain of crisp, dank, fruity lychee, guava and peach hops. The bone-dry gold body is full of white grapes and gooseberry notes that evoke Champagne and the playful carbonation takes it to a crisp, fizzy finish.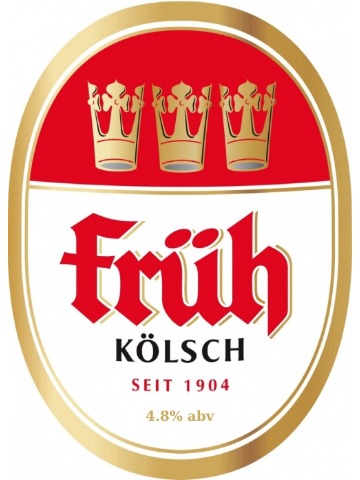 Fruh Kolsch - 4.8%
Fruh Kolsch
Colner Hofbrau
4.8% abv
The Fruh version has a beautiful carbonation that gives a fluffy white head and a sparkling appearance. Lovely aromas of fruit, lemons, and grains are reflected in its flavour. A solid bitterness, crisp mouthfeel, and semi-dry finish make the Fruh Kolsch an incredibly easy drink.
Ciders & Perries available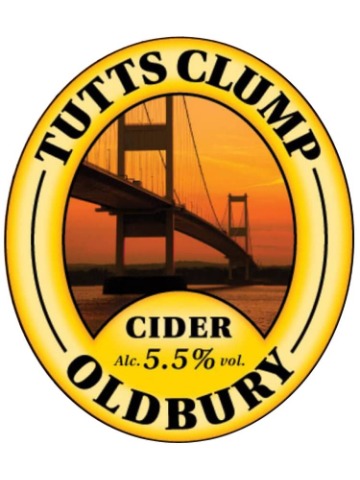 Oldbury - 5.5%
Oldbury
Tutts Clump
5.5% abv
This dry Real Cider is handmade in West Berkshire from a variety of hand-picked Cider apples from an old private orchard in Oldbury-on-Severn South Gloucestershire.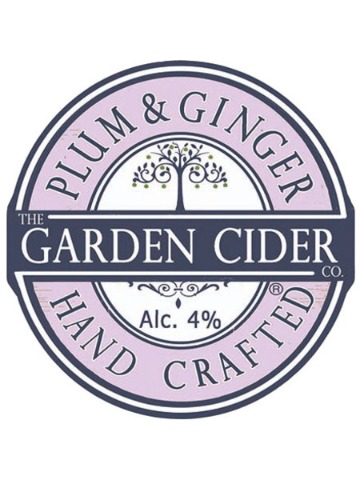 Plum & Ginger - 4%
Plum & Ginger
Garden Cider
4% abv
We carefully blend plum juice and warming ginger extracts with our 100% fresh apple cider to create this uniquely flavoured fruit cider.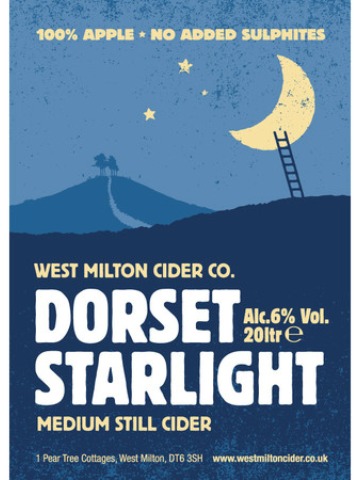 Dorset Starlight - 6%
Dorset Starlight
West Milton
6% abv
Starlight is a full bodied, medium flavour still cider.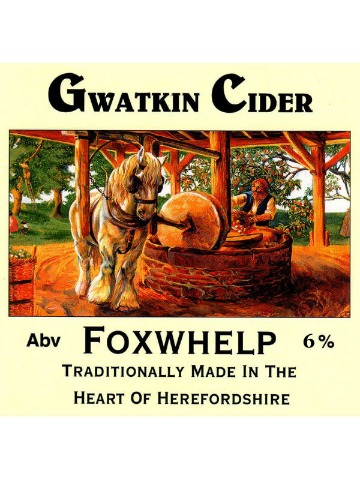 Foxwhelp - 6%
Foxwhelp
Gwatkin
6% abv
A dry, still crisp cider, full of body and flavour. Golden coloured, very hazy in appearance and fruity with a really dry lasting finish.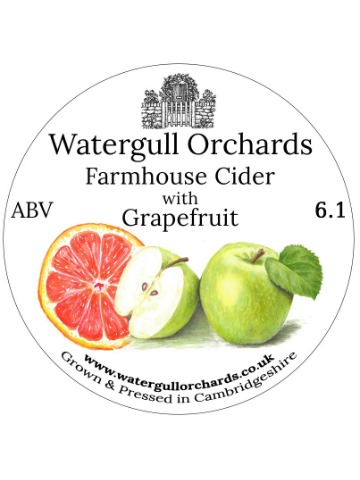 Farmhouse Cider With Grapefruit - 6.1%
Farmhouse Cider With Grapefruit
Watergull Orchards
6.1% abv
A traditional farmhouse cider with grapefruit.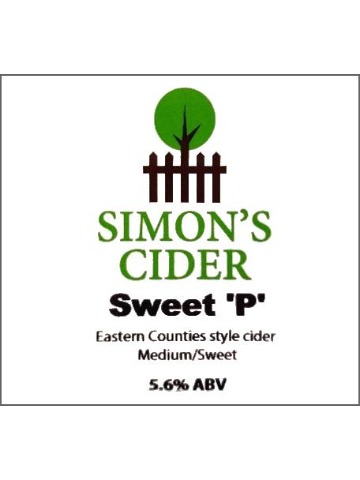 Sweet 'P' - 5.6%
Sweet 'P'
Simon's Cider
5.6% abv
Eastern counties style cider - medium sweet.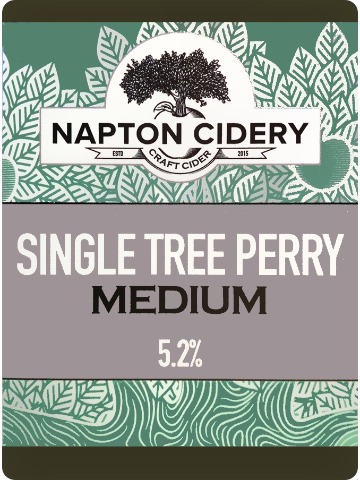 Single Tree Perry - 5.2%
Single Tree Perry
Napton
5.2% abv
Awaiting tastings notes from brewer.
This beer board is powered by Real Ale Finder. To get real time notifications from this pub download our consumer app.