Crafty Casks

Rayleigh, SS6 7JD
Crafty Casks

Rayleigh, SS6 7JD
Cask beers available
Cask beers available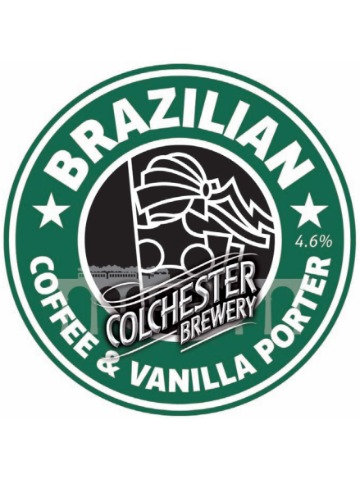 Brazilian - 4.6%
Brazilian
Colchester
4.6% abv
Our multiple award winning coffee and vanilla porter. Not at all shy on flavour but beautifully balanced.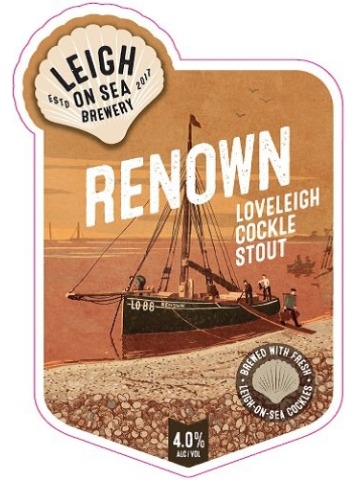 Renown - 4%
Renown
Leigh on Sea
4% abv
A stout brewed with fresh local cockles and commemorating the little ship from Leigh-on-Sea lost in the Dunkirk evacuation of 1940.
Craft Keg available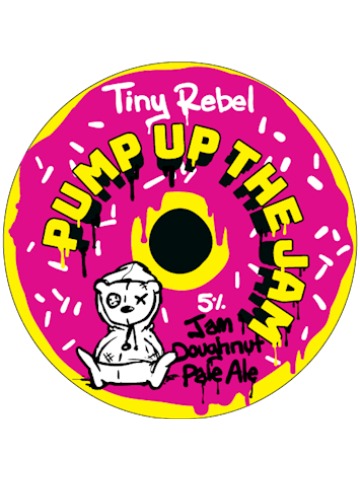 Pump Up The Jam - 5%
Pump Up The Jam
Tiny Rebel
5% abv
A Jam Doughnut Pale Ale combining the sweet jam flavours with a sweet bready malt base. It's a jam doughnut in a pint glass. Imagine the best of a jam doughnut with the best of a beer.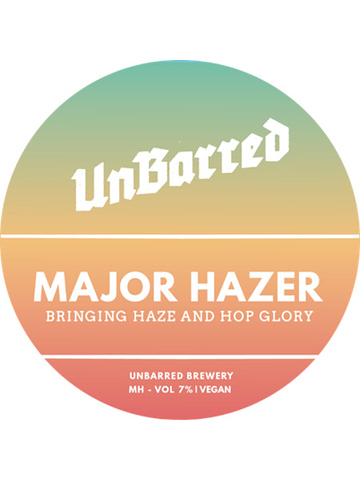 Major Hazer - 7%
Major Hazer
UnBarred
7% abv
It's back, and bigger and better than ever! Hazy hop glory with lashings of tropical fruit flavour and that signature silky mouthfeel. A proper NEIPA layered with Citra, Mosaic and Azacca.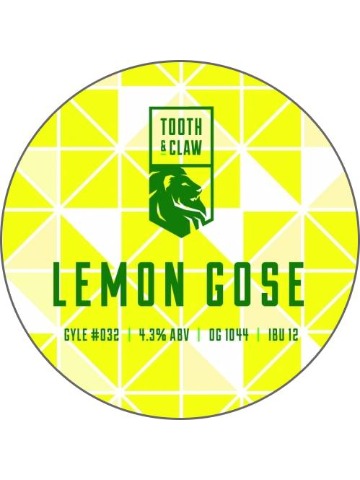 Lemon Gose - 4.3%
Lemon Gose
Tooth & Claw
4.3% abv
Upfront you get a solid hit of lemon on the nose. Initial clean lemon zest on the taste is rounded off by a satisfying sour tang. Slightly seasoned with flaked sea salt that makes you lick your lips and leaves you thirsty for more!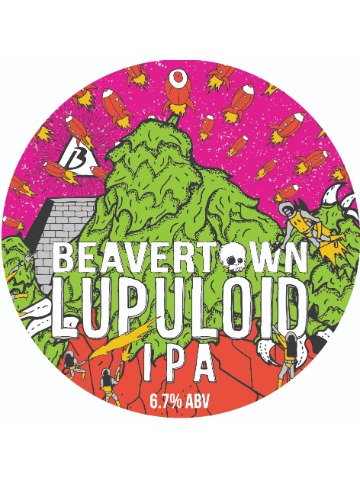 Lupuloid - 6.7%
Lupuloid
Beavertown
6.7% abv
The most notable thing is that it is our first straight up IPA, no funny business, just malt, yeast, water and hops. Lots of hops. I guess it only took us four years!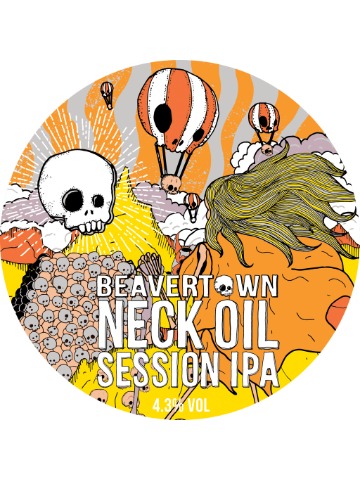 Neck Oil - 4.3%
Neck Oil
Beavertown
4.3% abv
We wanted to create a light, crisp, punchy, go to beer! A beer that you know you can pick up and appreciate or simply get it down ya neck. Extra pale base malts are used to keep it crisp and give the hops a great platform to dance on. Masses of hop additions during the whirlpool and a huge dose of dry hops make this a brilliantly 'easy' IPA.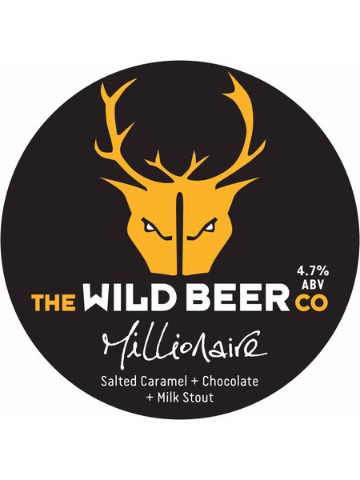 Millionaire - 4.7%
Millionaire
Wild Beer
4.7% abv
Sometimes a drink can make you feel so decadent it's like you're a millionaire; this beer wraps you in a velvety cocoon, dresses you in a smart suit and takes you out for a special night on the tiles. Sweet and salty collide in this rich, balanced and smooth dessert stout. Lactose, caramel and high quality Valrhona cocoa nibs provide a chocolate and caramel backbone alongside the roasty malts whilst the Cornish Sea Salts gives a savoury salty kick, raising this beautiful beer above the norm.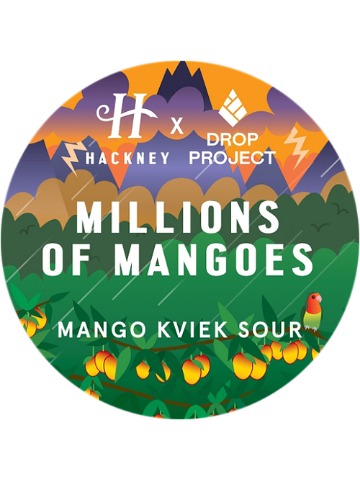 Millions of Mangoes - 4%
Millions of Mangoes
Hackney
4% abv
A kettle sour with mangoes, brewed with our friends from Drop Project. Tart, fresh and delicious.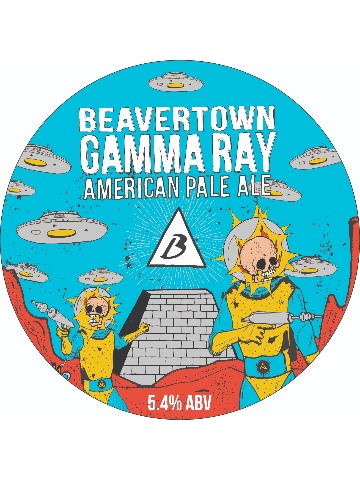 Gamma Ray - 5.4%
Gamma Ray
Beavertown
5.4% abv
The concept was to create a juicy tropical beer. A brew you can sit on and drink all day, rammed with juicy malts and huge tropical aromas of mango and grapefruit. Massive additions of American hops are added to the whirlpool giving huge hop flavour. The beer is then dry hopped for days, driving the punchy aromas so you can smell it from miles away!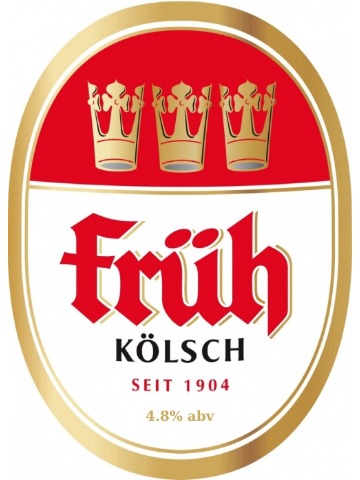 Fruh Kolsch - 4.8%
Fruh Kolsch
Colner Hofbrau
4.8% abv
The Fruh version has a beautiful carbonation that gives a fluffy white head and a sparkling appearance. Lovely aromas of fruit, lemons, and grains are reflected in its flavour. A solid bitterness, crisp mouthfeel, and semi-dry finish make the Fruh Kolsch an incredibly easy drink.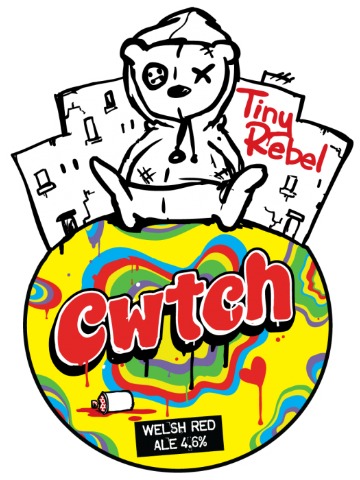 Cwtch - 4.6%
Cwtch
Tiny Rebel
4.6% abv
This isn't your average bitter - the hops do more to this deep amber coloured beer than just provide bite. Any old hop can do that! We've selected some of the most aromatic and tangy hops from the other side of the pond to give this red a fresh hit that complements the caramel flavours of the malts that gives this beer its colour.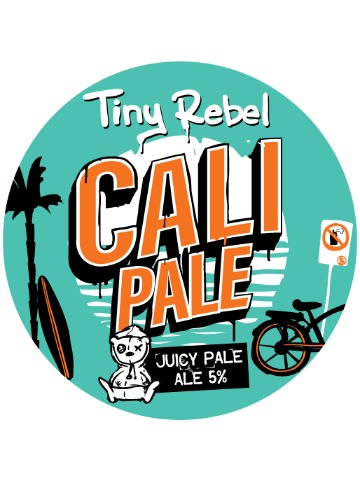 Cali Pale - 5%
Cali Pale
Tiny Rebel
5% abv
One of the best American pale ales in the UK, rich with tropical fruit and malt.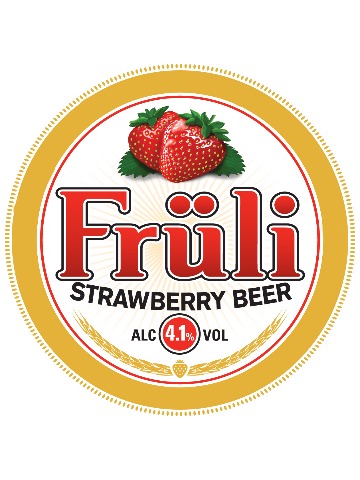 Fruli - 4.1%
Fruli
Huyghe
4.1% abv
Fruli is a high quality Strawberry Belgian fruit beer, produced at a craft brewery near Ghent. It is a unique blend of white beer and strawberry juice. The juice complements the zestiness of the wheat beer and the result is a balanced and refreshing beer that is packed with strawberry fruit flavour.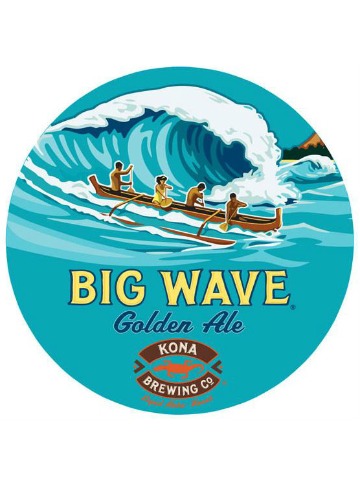 Big Wave - 4.4%
Big Wave
Kona
4.4% abv
A lighter bodied golden ale with a tropical hop aroma and flavor – a smooth, easy drinking refreshing ale. The use of caramel malt contributes to the golden hue of this beer and our special blend of hops provides bright quenching finish.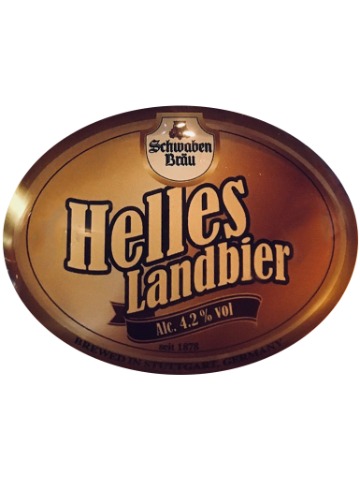 Helles Landbier - 4.2%
Helles Landbier
Dinkelacker-Schwaben
4.2% abv
Awaiting tastings notes from brewer.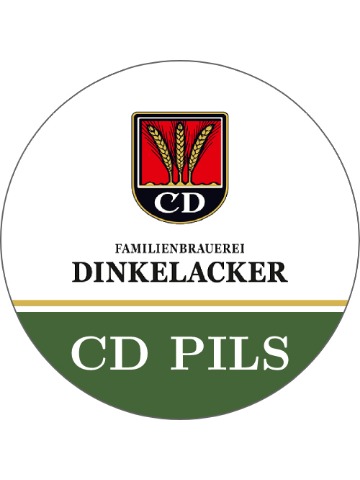 CD Pils - 4.9%
CD Pils
Dinkelacker-Schwaben
4.9% abv
Our pleasantly bitter Pilsner. The beer's tart, fresh scent and its floral hop bitterness are provided by the finest Tettnanger hops. The selected malts and our fresh brewing water give Dinkelacker CD Pils its unique characteristics.
Ciders & Perries available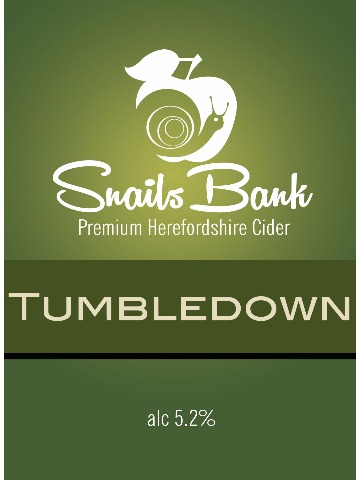 Tumbledown - 5.2%
Tumbledown
Snails Bank
5.2% abv
A sweet, still cider made from a blend of apple varieties. Refreshingly smooth, sweet with an appley aroma and full of flavour.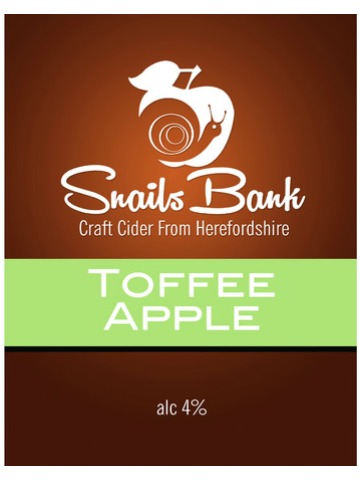 Toffee Apple - 4%
Toffee Apple
Snails Bank
4% abv
Sweet juicy apple cider, blended with creamy toffee for a sumptuous tipple.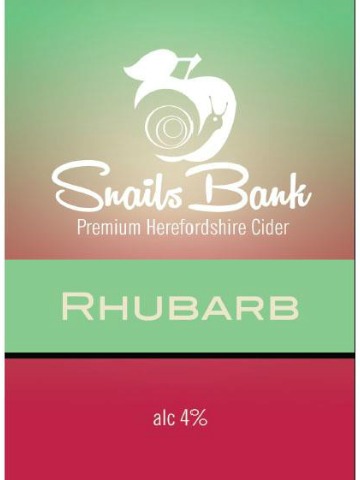 Rhubarb - 4%
Rhubarb
Snails Bank
4% abv
This medium real apple cider is infused with tart rhubarb and blended with vanilla, resulting in a pleasing, smooth and complex flavour.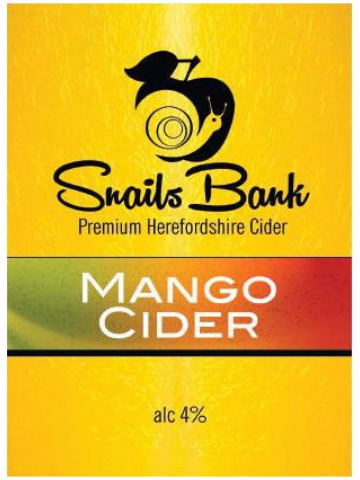 Mango Cider - 4%
Mango Cider
Snails Bank
4% abv
A light medium cider blended with succulent mango's. Mouthwateringly fruit and refreshing.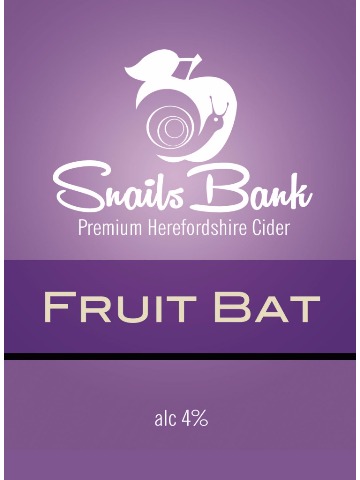 Fruit Bat - 4%
Fruit Bat
Snails Bank
4% abv
Crisp apple cider blended with Strawberry, Raspberry and Blackcurrant. Perfect over ice on a freshly mowed lawn.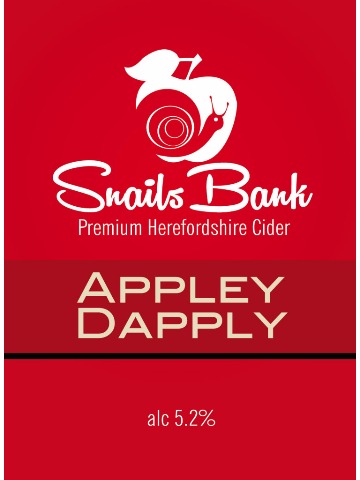 Apple Dappley - 5.2%
Apple Dappley
Snails Bank
5.2% abv
A sweet, lively cider that blends traditional bitter sweet apples with a more contemporary Russet apple to make a light, refreshing and quaffable cider.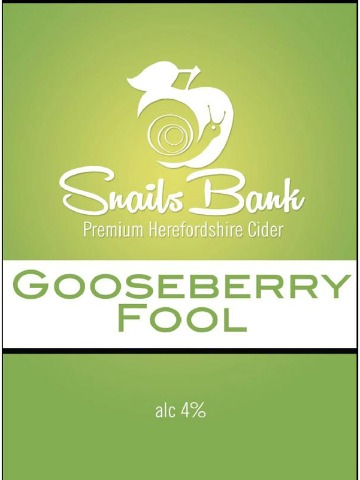 Gooseberry Fool - 4%
Gooseberry Fool
Snails Bank
4% abv
Tart tangy gooseberry expertly blended with a medium apple cider.
This beer board is powered by Real Ale Finder. To get real time notifications from this pub download our consumer app.