Caskaway

Southampton, SO14 3DP
Caskaway

Southampton, SO14 3DP
Cask beers available
Cask beers available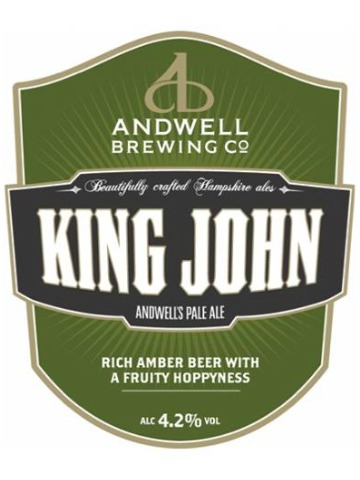 King John - 4.2%
King John
Andwell
4.2% abv
Rich amber in colour with a blend of pale ale and crystal malt. The bitterness and fruity aroma are developed from a combination of hops.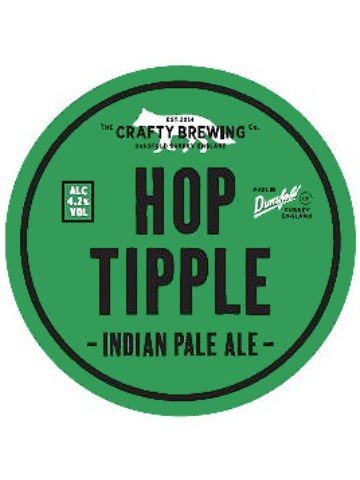 Hop Tipple - 4.2%
Hop Tipple
Crafty
4.2% abv
Dry-hopped golden ale with pineapple and lemon citrus notes, brewed with Chinook and Cascade hops.
Craft Keg available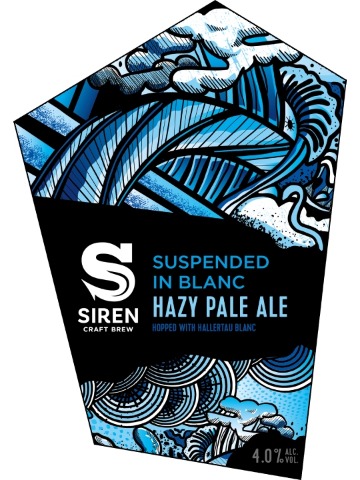 Suspended In Blanc - 4%
Suspended In Blanc
Siren
4% abv
Our 'Suspended in…' series continues with a German hop especially created to suit American-style ales. For this brew, we have worked to create a full mouthfeel that encapsulates the citrus, passionfruit and slightly herbal flavours on show. Hallertau Blanc was originally designed to offer wine-like notes of gooseberry and grass, similar to a Sauvignon-Blanc, complementing our hazy pale perfectly.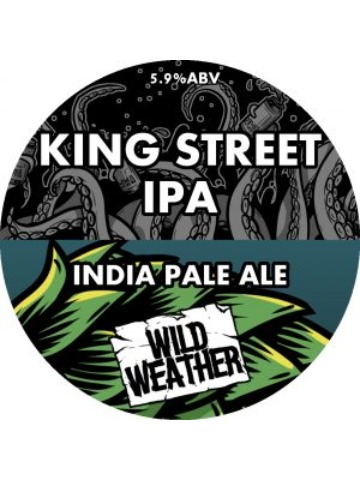 King Street IPA - 5.9%
King Street IPA
Wild Weather
5.9% abv
The IPA strength cousin of our original King St. Pale! It retains the pale, smooth and oaty base, but takes a huge charge of classic US hops to give a massive mango, pineapple and orange aroma.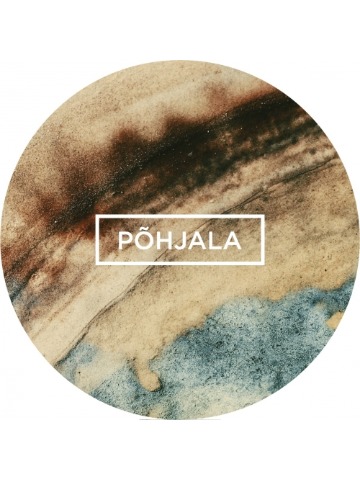 Kosmos - 5.5%
Kosmos
Pohjala
5.5% abv
An intergalactic IPA brewed with huge amounts of Citra and Mosaic. Sweet hops dominate, with a light malt backbone underneath. Tropical fruits and fresh citrus make up the bulk of this nectar like beer, with juicy notes and a low bitterness clearing the way for another glass.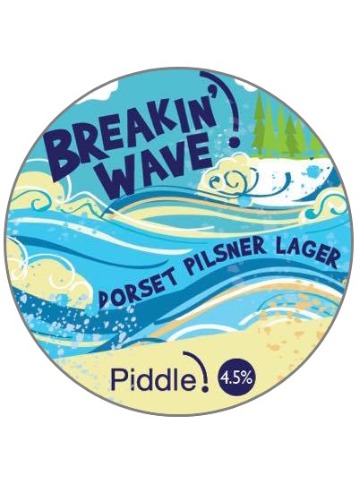 Breakin' Wave - 4.5%
Breakin' Wave
Piddle
4.5% abv
Dorset Pilsner lager.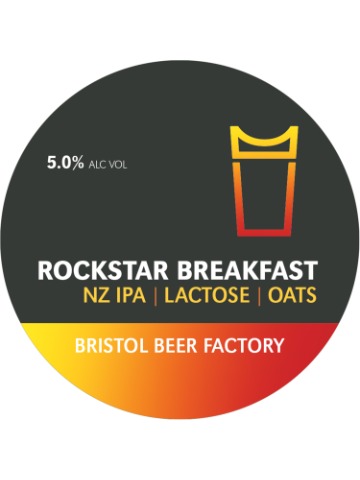 Rockstar Breakfast - 5%
Rockstar Breakfast
Bristol Beer Factory
5% abv
It starts with a Super Pale malty base and then some Naked Oats for lovely creaminess and mouthfeel. Add some tropical stonefruits, some citrus on the side, oranges and limes, and top it off with some smooth sweet lactose…no we are not talking about what you had for breakfast this morning. We are talking about our new 5% lactose keg with Kiwi hops giving it some amazing flavour.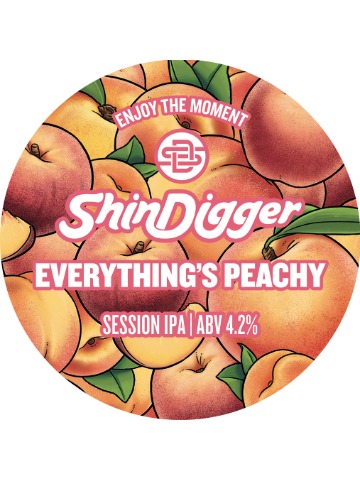 Everything's Peachy - 4.2%
Everything's Peachy
ShinDigger
4.2% abv
Our Session with natural peach extract blended in.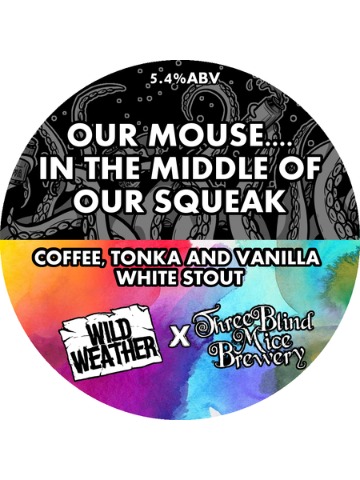 Our Mouse... In The Middle Of Our Squeak - 5.4%
Our Mouse... In The Middle Of Our Squeak
Wild Weather
5.4% abv
This is a crazy White Stout. Yes it is expensive but just look at the crazy ingredients we used to deliver this behemoth of a beer. Tonka, coffee, vanilla and cocoa nibs join together in this pale beer mind warp! A thick oat body holds the classic stout flavours together with a light sweetness from lactose creating a wonderfully decadent pint. A collaboration with 3 Blind Mice Brewery.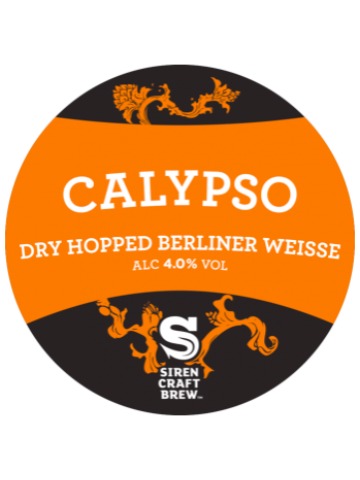 Calypso - 4%
Calypso
Siren
4% abv
A Berliner-style sour beer that is liberally dry hopped with different hops for each batch. The newest addition to our core beer range is Calypso, the Goddess known for her sharp tongue. This beer is our homage to this enchantress, a tart, spritzy Berliner-style sour beer.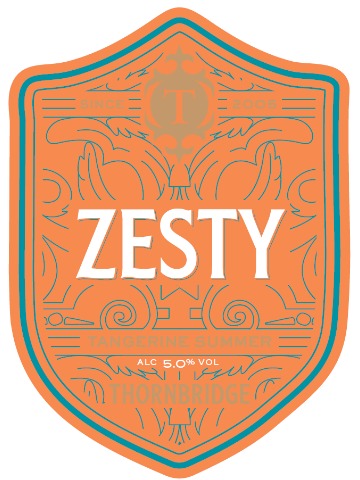 Zesty - 5%
Zesty
Thornbridge
5% abv
Lives up to its name with the tangerine providing a fresh vibrancy to this soft and well-rounded summer wheat.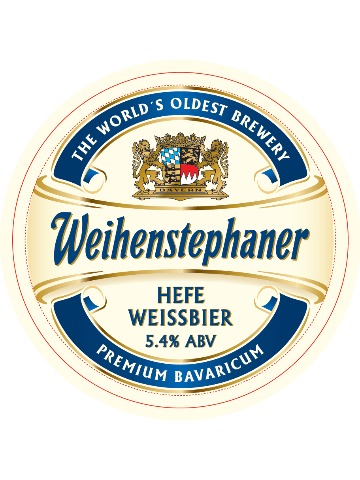 Hefe Weissbier - 4.5%
Hefe Weissbier
Weihenstephan
4.5% abv
Nothing refreshes you more than this naturally cloudy wheat beer with its wonderful yeasty fragrance and taste. Goes well with dishes that do not have too intensive a flavour, especially that Bavarian speciality 'Weisswurst' or white sausage.
Ciders & Perries available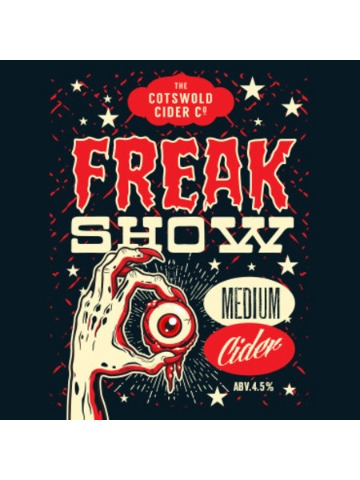 Freak Show - 4.5%
Freak Show
Cotswold Cider
4.5% abv
Medium bittersweet zing with extended fruity zest. Real good.
Flash Harrys - 4%
Flash Harrys
Harry's
4% abv
Mango and lime cider, tasty and fresh with a citrus kick. Just the right amount of cider aftertaste coming through at the end.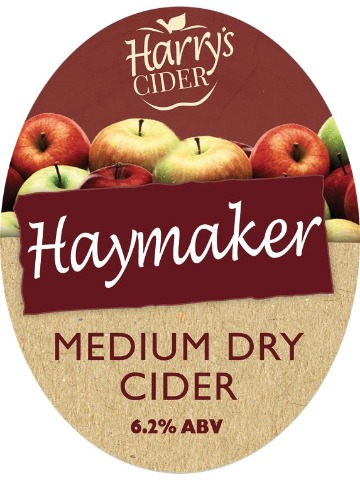 Haymaker - 6.2%
Haymaker
Harry's
6.2% abv
A lovely appley aroma, using a blend of apples from Harry's orchard including the classic Dabinett variety.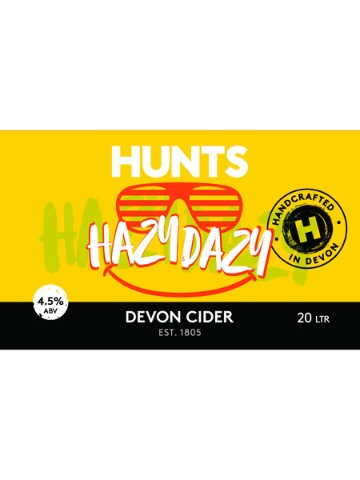 Hazy Dazy - 4.5%
Hazy Dazy
Hunts
4.5% abv
During long, hot Summer days a haze would descend on the countryside. As the men returned from days in the field Mr Hunt would call them to the cellar saying "Yer, have the Hazy Dazy, tis a bootiful drop." describing his classic sweet, cloudy cider.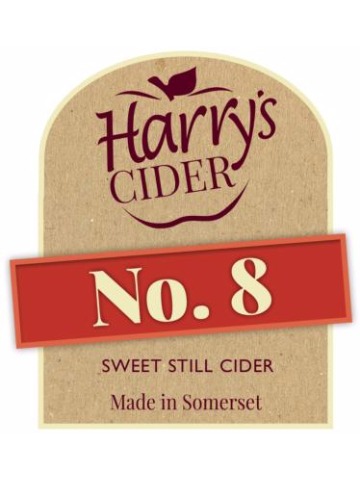 No 8 - 6.2%
No 8
Harry's
6.2% abv
Sweet still cider, not overly sweet, but with a nice acidic edge. Just right for the 'sweet tooth' or novice cider drinker.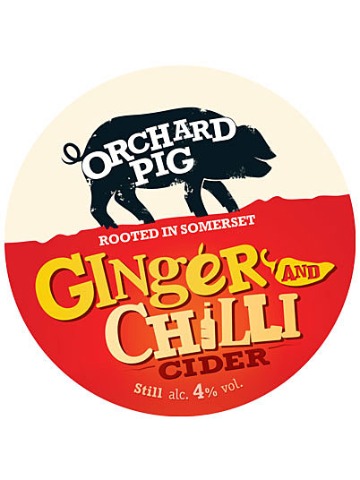 Ginger And Chilli - 4%
Ginger And Chilli
Orchard Pig
4% abv
Deliciously refreshing, real West Country Cider apples partnered up with a taste of the exotic. An initial nose into the glass reveals the scrumptious mix of citrus and orchard apple. Sweet ginger and honey layers saddle up to the fruit in the first sip, whilst the sneaky chilli moseys along shortly to set your trotters tingling.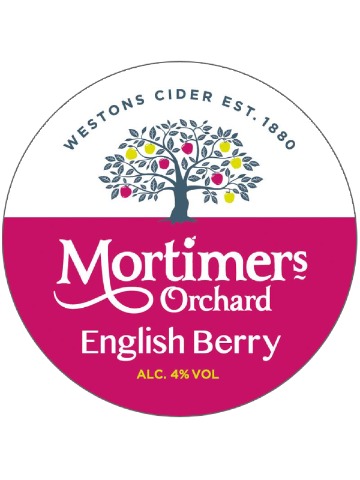 Mortimer's Orchard English Berry - 4%
Mortimer's Orchard English Berry
Westons
4% abv
A sparkling, clear, berry-coloured cider made from a unique blend of bittersweet, sharp and sweet apples, which is matured in Westons traditional oak vats before being blended with berry fruits to deliver an exceptionally flavoursome and refreshing cider.
Coming Soon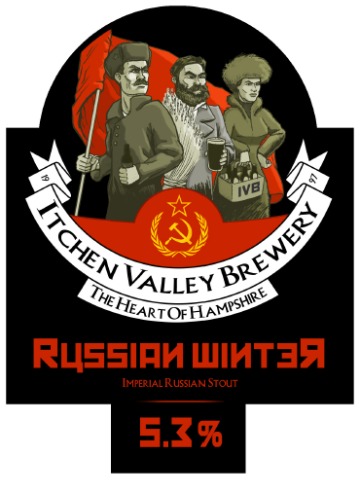 Russian Winter - 5.3%
Russian Winter
Itchen Valley
5.3% abv
Imperial Russian stout with deep coffee and burnt caramel flavours.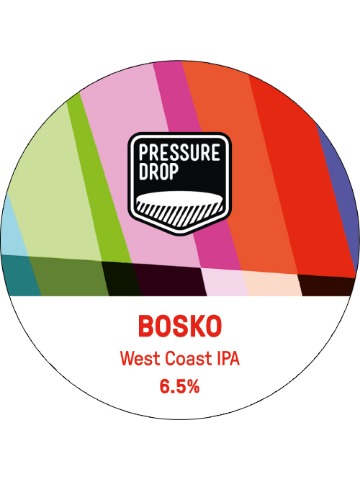 Bosko - 6.5% (keg)
Bosko (keg)
Pressure Drop
6.5% abv
The light sweetness in the crystal malt balances seamlessly with aromatic Mosaic and Amarillo hops in this West Coast IPA. The combination results in an IPA that wears its inspirations on its sleeve and has its own special place on today's varied and delicious IPA tapestry.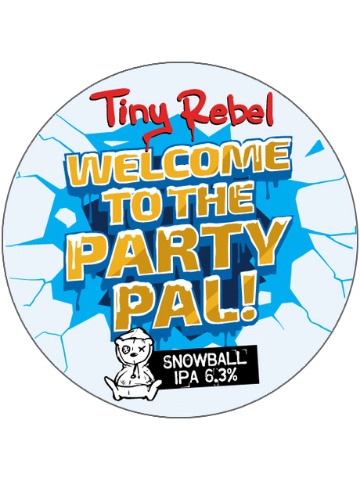 Welcome To The Party Pal! - 6.3% (keg)
Welcome To The Party Pal! (keg)
Tiny Rebel
6.3% abv
A creamy hazy IPA with coconut, tropical and lemon notes. A snowball cocktail in beer form.
Yippy IPA - 5% (keg)
Yippy IPA (keg)
Porterhouse
5% abv
Zesty notes of lemon and grapefruit match the fruity, juicy flavour of citrus (Cascade, Amarillo, Moasic, Citra) and a subtle, fresh, pine spice (Nugget, Centennial). A light but chewy body, and we all like that, with subtle bitterness leaves the palate tingling and ready for more.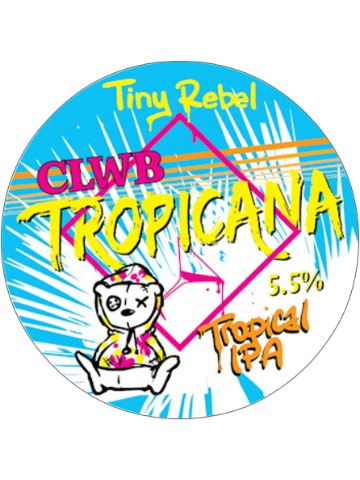 Clwb Tropicana - 5.5% (keg)
Clwb Tropicana (keg)
Tiny Rebel
5.5% abv
This grown up fruit salad is as colourful as the most hideous Hawaiian shirt you've ever seen. It's super juicy and crammed full of fruity hop flavours that will have your mouth watering. Packed full of American hops, amplified by peach, passionfruit, pineapple and mango flavours.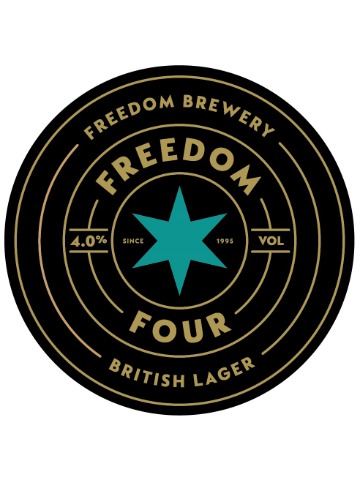 Freedom Four - 4% (keg)
Freedom Four (keg)
Freedom
4% abv
A light pale lager reflecting all the brewing values and beliefs of Freedom. Four ingredients producing an inherently British lager conditioned for a minimum of four weeks resulting in a refreshing beer delivering both flavour and satisfaction.
This beer board is powered by Real Ale Finder. To get real time notifications from this pub download our consumer app.