Caskaway

Southampton, SO14 3DP
Caskaway

Southampton, SO14 3DP
Beers available
Beers available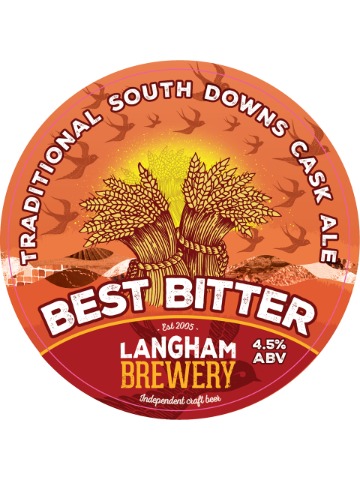 Best Bitter - 4.5%
Best Bitter
Langham
4.5% abv
A tawny-coloured classic best beer with well-balanced malt flavours, finished with a hint of blackcurrant and a slightly spicy, sweet aroma.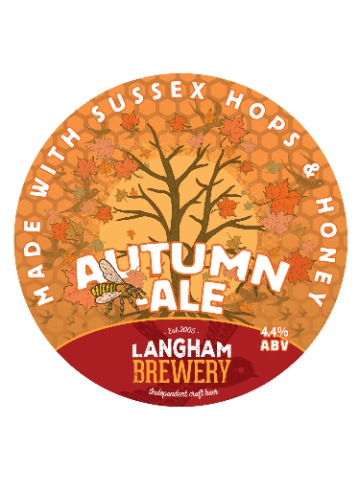 Autumn Ale - 4.4%
Autumn Ale
Langham
4.4% abv
A deep golden honey coloured beer made with local Sussex hops which give a unique spiced fruity hop aroma. Smooth with a subtle honey finish.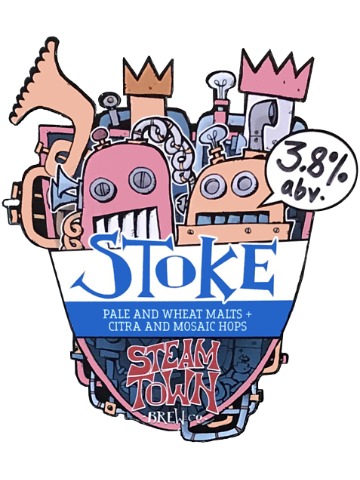 Stoke - 3.8%
Stoke
Steam Town
3.8% abv
It's our house pale - a combination of our popular Citra Pale and our former Mosaic pale ale. Refreshing and hoppy.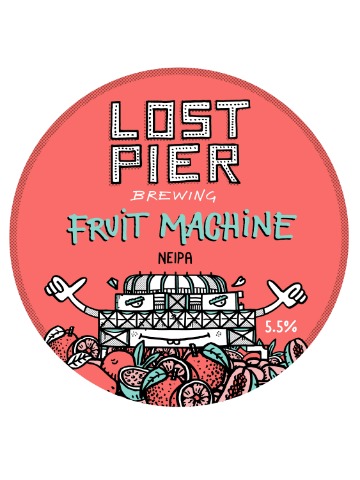 Fruit Machine - 5.5%
Fruit Machine
Lost Pier
5.5% abv
Fruit Machine is our smooth and rounded NEIPA with a low bitterness and creamy sweet mouth-feel from high amounts of flaked oats & carapils in the malt bill. Expect juicy citrus aromas from the Citra dry hops and an exotic fruity palate from Azacca and Sorachi Ace hops. A small amount apricot puree was added for an extra fruity hit all brought together by a fruity English ale yeast.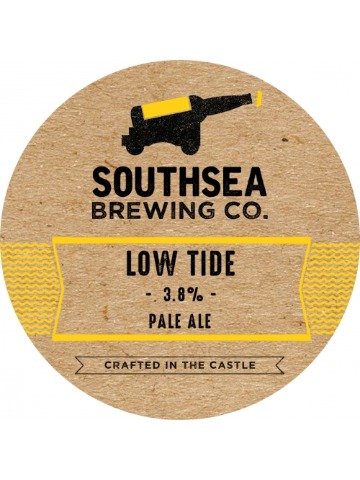 Low Tide - 3.8% (keg)
Low Tide (keg)
Southsea
3.8% abv
American style pale ale using six varieties of US, UK and NZ hops.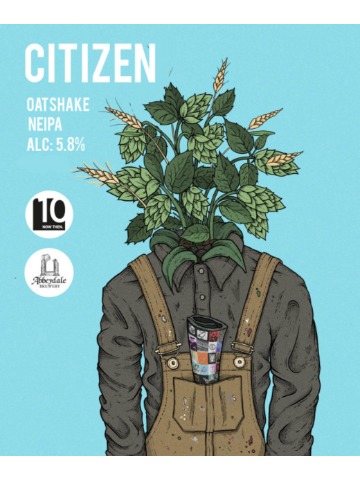 Citizen - 5.8% (keg)
Citizen (keg)
Abbeydale
5.8% abv
Brewed to celebrate the 10th birthday of Now Then magazine. An Oatshake NEIPA, it's creamy, silky, juicy and delicious.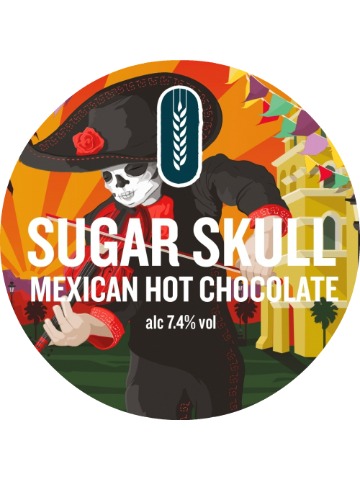 Sugar Skull - 7.4% (keg)
Sugar Skull (keg)
Fourpure
7.4% abv
Five different malts offer a full, creamy body with prominent chocolate flavours. Habanero chilli has been added during fermentation to create a beautifully balanced chocolate porter that truly warms the cockles.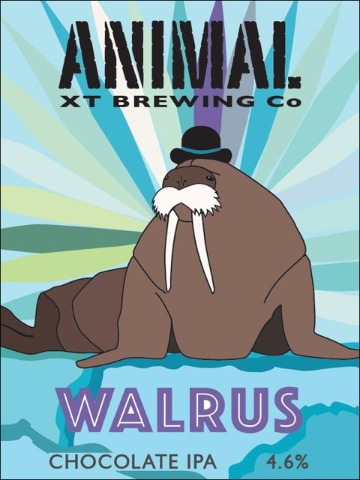 Walrus - 4.6% (keg)
Walrus (keg)
Animal, XT
4.6% abv
Despite the name, no actual chocolate was added during the brewing of this beer. Brewed to prove that all flavours can be found in a beer with only the four main ingredients. So we added plenty of pale Choc malt and oats into this animal. As you would expect with any Walrus, it has plenty of body. High Alpha hops, Simcoe, Summit, Chinook and Columbus are used to balance out the big malt flavours and deliver the refreshing hop blast of grapefruit, citrus and pine. For the hop-head and malt-lover as well as for those who can't choose between the two. A perfect Autumnal beer.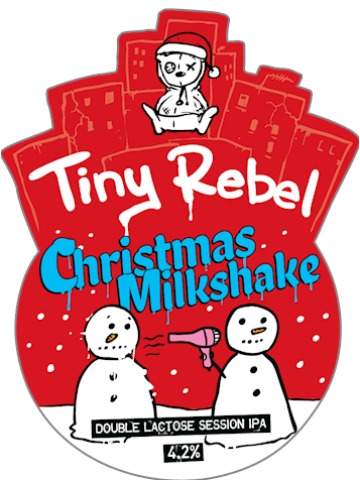 Christmas Milkshake - 4.2% (keg)
Christmas Milkshake (keg)
Tiny Rebel
4.2% abv
Extra creamy due to a double dose of lactose, and filled with Christmassy aromas thanks to delicate additions of cinnamon, nutmeg and vanilla. Rich and velvety - it's a liquid Christmas.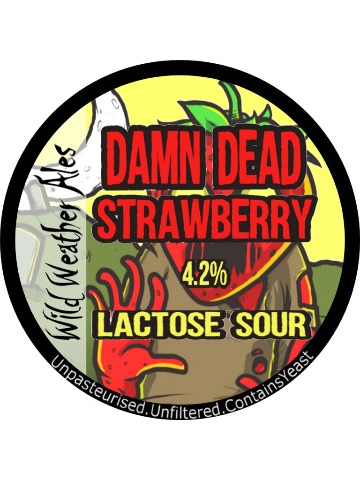 Damn Dead Strawberry - 4.2% (keg)
Damn Dead Strawberry (keg)
Wild Weather
4.2% abv
Strawberry Lactose Sour - We don't believe in running with the crowd, force against it and make something really special. A massive strawberry nose leads into a puckering tartness rounding off with a smooth and creamy mouth coating. A truly different beer and one to set the bar apart.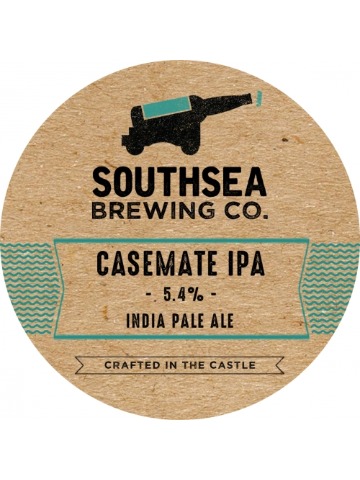 Casemate IPA - 5.4% (keg)
Casemate IPA (keg)
Southsea
5.4% abv
India Pale Ale, extra pale Maris Otter malt and Citra, Simcoe, Mosaic and Amarillo which adds layers of fruity flavours.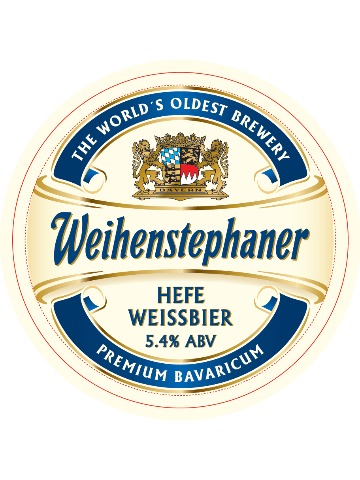 Hefe Weissbier - 4.5% (keg)
Hefe Weissbier (keg)
Weihenstephan
4.5% abv
Nothing refreshes you more than this naturally cloudy wheat beer with its wonderful yeasty fragrance and taste. Goes well with dishes that do not have too intensive a flavour, especially that Bavarian speciality 'Weisswurst' or white sausage.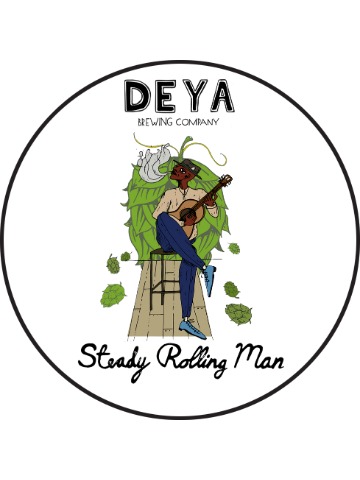 Steady Rolling Man - 5.2% (keg)
Steady Rolling Man (keg)
Deya
5.2% abv
Inspired by the ridiculously tasty hoppy beers we fell for, we got brewing our own versions, over and over again, while listening to the blues greats. The heady concoction of old time blues records and juicy American hops transfixed us from the start and the rolling man was born in these sessions! Incredibly soft and delicate with intense tropical fruit hop aromatics and saturation, this is our vision of the perfect pale ale.
Ciders & Perries available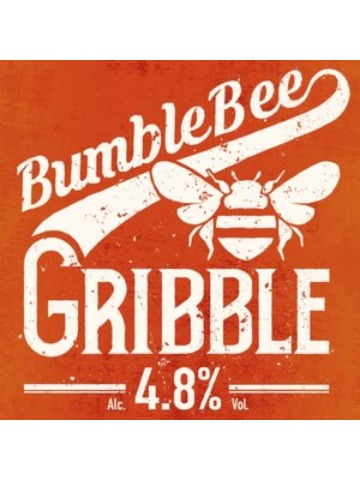 Gribble - 4.8%
Gribble
BumbleBee
4.8% abv
Medium, cloudy still. A gribble is an apple pip that manages to survive the milling process and germinates. This smooth festival chugger is designed to last the distance but still be complex enough to remain interesting.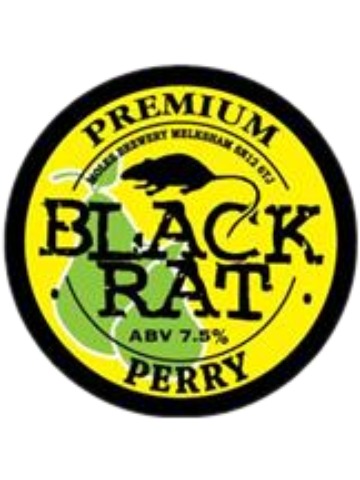 Black Rat Perry - 7.5%
Black Rat Perry
Moles
7.5% abv
A very drinkable still perry, with a true pear aroma that starts with a medium sweet taste and is followed by a dry finish.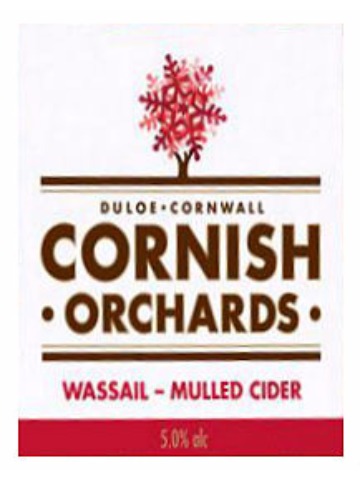 Wassail Mulled Cider - 5%
Wassail Mulled Cider
Cornish Orchards
5% abv
A sumptuous and aromatic brew of cider and apple juice, infused with fresh oranges and hand-blended spices. Serve warm as a simple and easy option for festive occasions, or when relaxing by a log fire.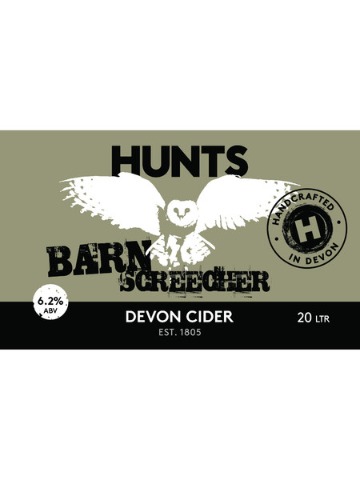 Barn Screecher - 6.2%
Barn Screecher
Hunts
6.2% abv
On a clear night, when the moon is full the Barn Owls could be seen hunting the hillside above Hunt's Farm. Their piercing shriek would make the men look up, "Barn Screecher" be hunting tonight beys, pass the dry cider.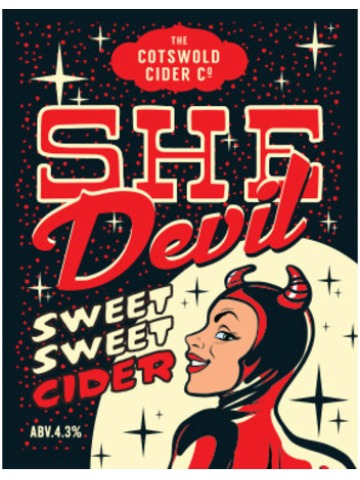 She Devil - 4.3%
She Devil
Cotswold Cider
4.3% abv
A sassy cider temptress, loaded with innocent, cloudy-apple sweetness. A tender bite leads on to satisfying fruity tingle, but beware the sting in the tail. The ultimate guilty pleasure, best sipped in a cat suit… miooww!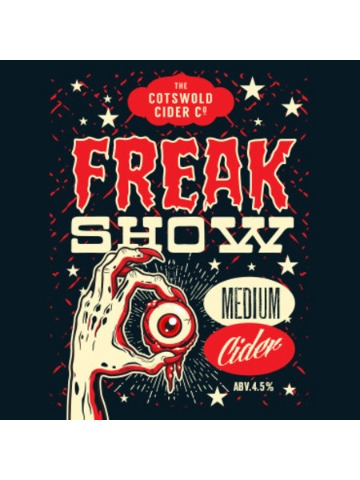 Freak Show - 4.5%
Freak Show
Cotswold Cider
4.5% abv
Medium bittersweet zing with extended fruity zest. Real good.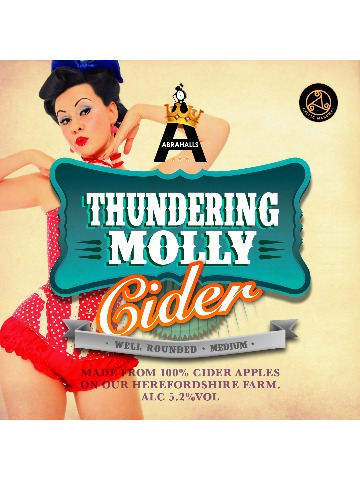 Thundering Molly - 5.2%
Thundering Molly
Celtic Marches
5.2% abv
Thundering Molly is a well rounded medium cider. Fresh and fruity with a lovely apple aroma. Gorgeous golden colour and a balanced finish. Made on our Herefordshire farm from 100% cider apples. Made from a blend of bitter sweet and sharp cider apples.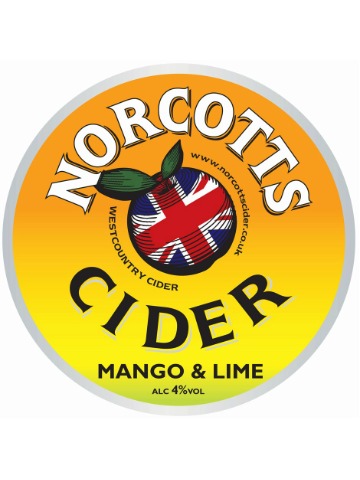 Mango & Lime - 4%
Mango & Lime
Norcotts
4% abv
A delicious light cider with distinct tropical notes. Sweet mango softened with tangy lime.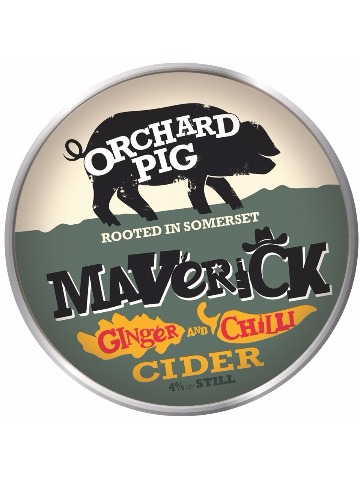 Maverick - 4%
Maverick
Orchard Pig
4% abv
Deliciously refreshing… real West Country Cider apples partnered up with a taste of the exotic. An initial nose into the glass reveals the scrumptious mix of citrus and orchard apple. Sweet ginger and honey layers saddle up to the fruit in the first sip, whilst the sneaky chilli moseys along shortly to set your trotters tingling.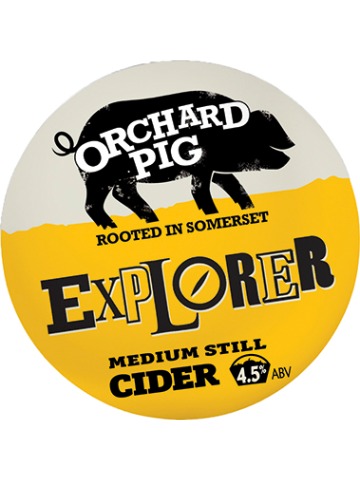 Explorer - 4.5%
Explorer
Orchard Pig
4.5% abv
The bittersweet aroma and taste of cider country with a lingering ripe fruit sweetness, easy drinking Somerset cider.
Coming Soon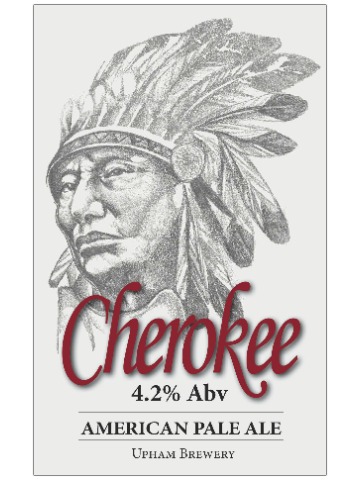 Cherokee - 4.2%
Cherokee
Upham
4.2% abv
Light gold in colour, light sweet malts with hints of tropical and citrus fruits and a gentle bitter finish.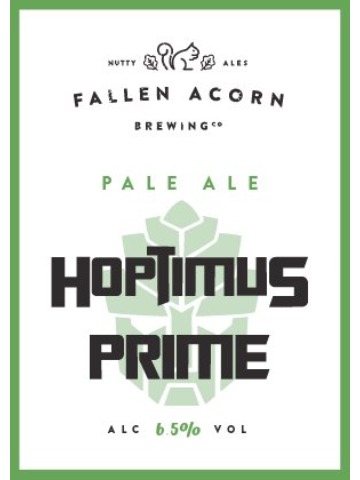 Hoptimus Prime - 6.5%
Hoptimus Prime
Fallen Acorn
6.5% abv
A transformation our Expedition IPA featuring crunchy New World hops and shovel-loads of dry hopping.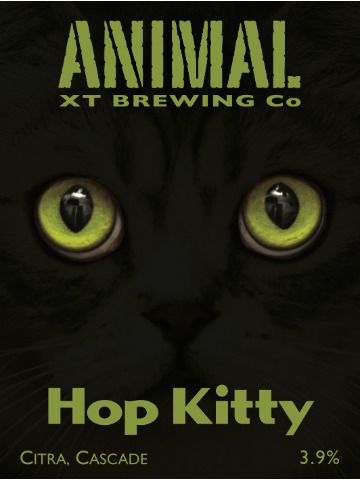 Hop Kitty - 3.9%
Hop Kitty
Animal, XT
3.9% abv
A low on ABV pale ale, huge on hops. Packed with more Citra and Cascade than ever before. Hopcat is bursting with intense tropical and citrus flavours. Lighty toasted malts give a hint of sweetness before a second round of hops, big mango and lychee zest courtesy of a generous Citra third round of dry hopping. Just like every crazy cat person, you won't be stopping with one.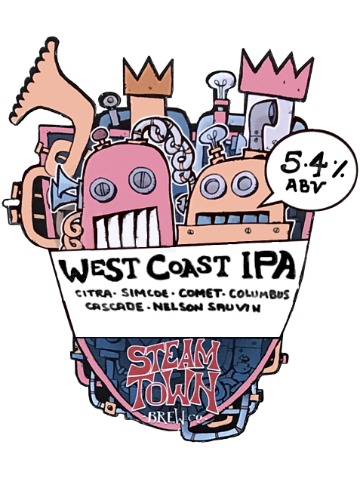 West Coast IPA - 5.4%
West Coast IPA
Steam Town
5.4% abv
A collection of Citra, Simcoe, Comet, Columbus, Cascade and Nelson Sauvin hops are used to make this fine brew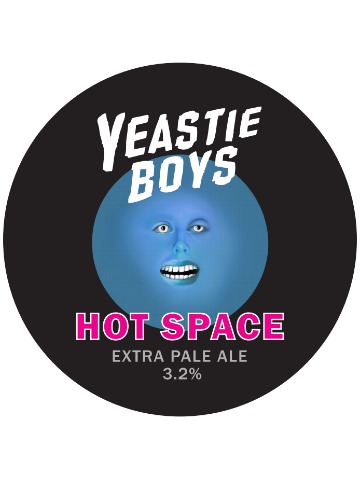 Hot Space - 3.2%
Hot Space
Yeastie Boys
3.2% abv
A medley of tropical and autumnal stonefruit, in both flavour and aroma, bursts from the very pale and delicate malt base of Hot Space. It all comes together to create an Extra Pale Ale that's even more sessionable than Session IPA.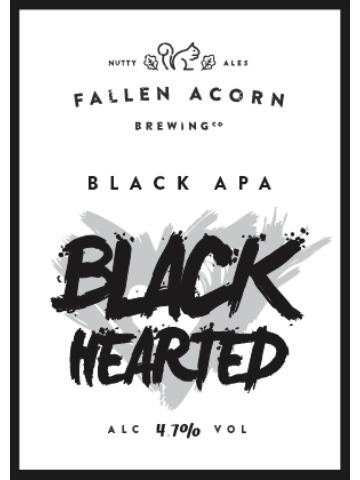 Black Hearted - 4.7%
Black Hearted
Fallen Acorn
4.7% abv
A dark version of Hole Hearted, although a dark beer, the 100% Cascade hop tropical flavour shoots through making this beer an interesting choice for both pale ale and dark beer drinkers.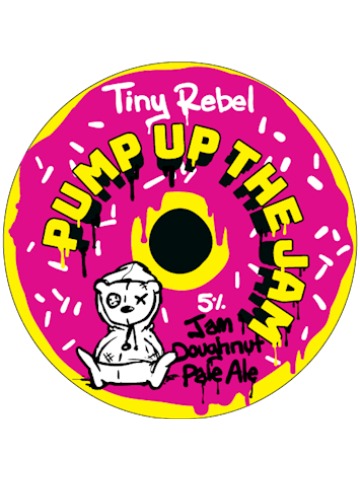 Pump Up The Jam - 5% (keg)
Pump Up The Jam (keg)
Tiny Rebel
5% abv
A Jam Doughnut Pale Ale combining the sweet jam flavours with a sweet bready malt base. It's a jam doughnut in a pint glass. Imagine the best of a jam doughnut with the best of a beer.
This beer board is powered by Real Ale Finder. To get real time notifications from this pub download our consumer app.