Caskaway

Southampton, SO14 3DP
Caskaway

Southampton, SO14 3DP
Cask beers available
Cask beers available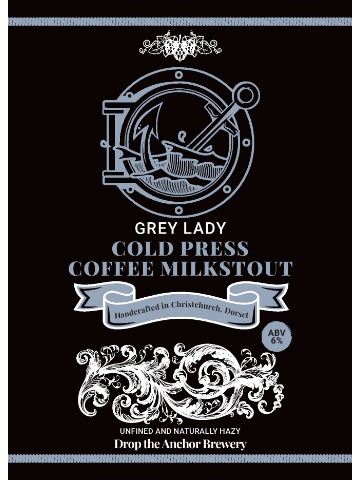 Grey Lady - 6%
Grey Lady
Drop The Anchor
6% abv
A creamy mocha Turtle's award-winning cold pressed coffee infused milk stout; amazing aroma blended with chocolate and roasted malts.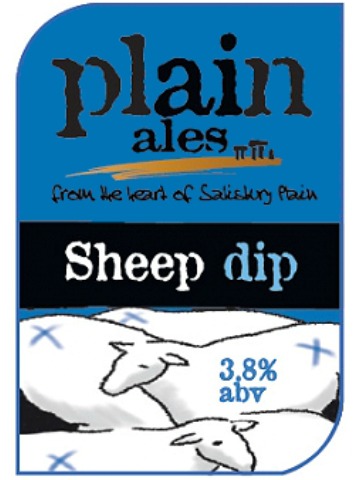 Sheep Dip - 3.8%
Sheep Dip
Plain
3.8% abv
Great aroma of hops and malt with deep long bittersweet finish.
Craft Keg available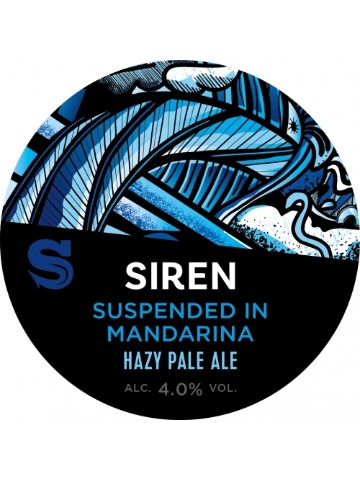 Suspended In Mandarina - 4%
Suspended In Mandarina
Siren Craft
4% abv
Aromas of sweet tangerine and dried citrus immediately draw you in. To taste, expect sunshine topicality in the form of orange and tangerine with pine notes, distinct freshness and a smooth mouthfeel.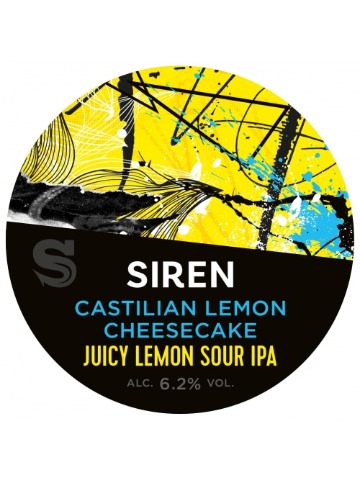 Castilian Lemon Cheesecake - 6.2%
Castilian Lemon Cheesecake
Siren Craft
6.2% abv
Castilian lemon juice and zest combine with a trio of lemony New World hops in sharp, lip-smacking fashion. Our citrus symphony is balanced by a beautiful biscuit malt base and heightened by a smooth, creamy body.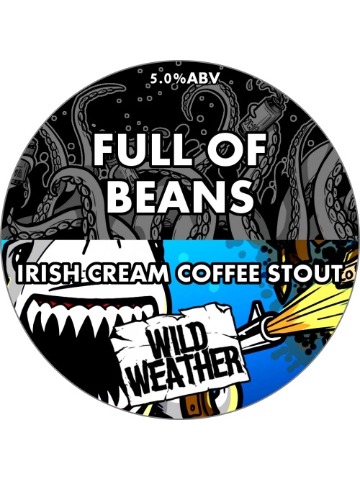 Full of Beans - 5%
Full of Beans
Wild Weather
5% abv
A dark chocolate stout with flavours of Irish Whiskey, cream and coffee. Brewed with speciality german chocolate malts and aged on freshly ground, cold steeped Arabica beans.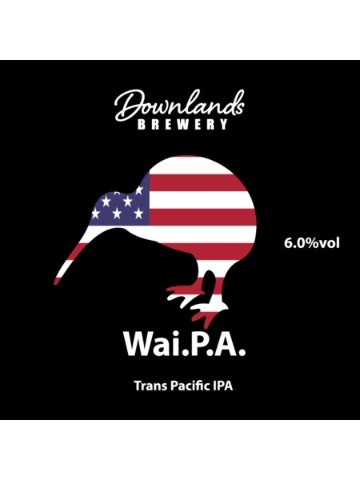 Wai PA - 6%
Wai PA
Downlands
6% abv
An intuitive blend on US and NZ hops create an entirely delightful Trans-Pacific IPA.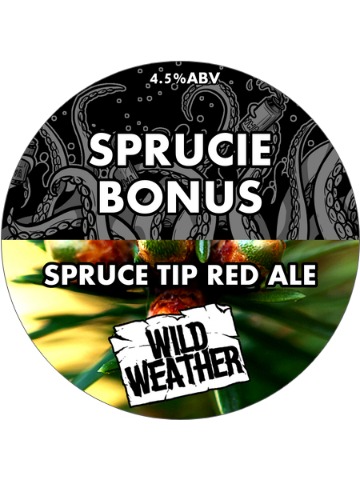 Sprucie Bonus - 4.5%
Sprucie Bonus
Wild Weather
4.5% abv
A red IPA brewed with locally foraged spruce tips and dry hopped with Ahtanum. Deep red with malt flavours of oatmeal raisin cookie, and cherry character from the spruce.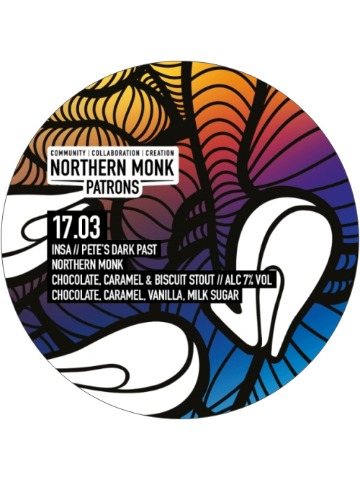 Patrons Project 17.03 - Pete's Dark Past - 7%
Patrons Project 17.03 - Pete's Dark Past
Northern Monk
7% abv
Chocolate, caramel and biscuit stout. The recipe for this rich stout was based on INSA's favourite confectionery treat – a well-known caramel and biscuit chocolate bar. Munich malt brings out the biscuit flavour, we added lactose and vanilla to recreate the flavour of milk chocolate, then added more chocolate in fermentation. We finished with loads of caramel to boost ABV and add a decadent, rich sweetness to the beer.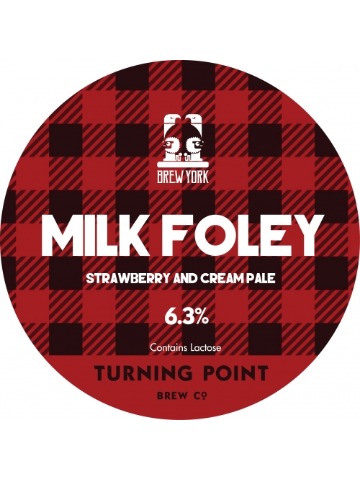 Milk Foley - 6.3%
Milk Foley
Turning Point
6.3% abv
Brewed in collaboration with our pals in Brew York, a big, sweet pale ale with lashings of strawberries and cream. A refreshing milkshake for all ManKind.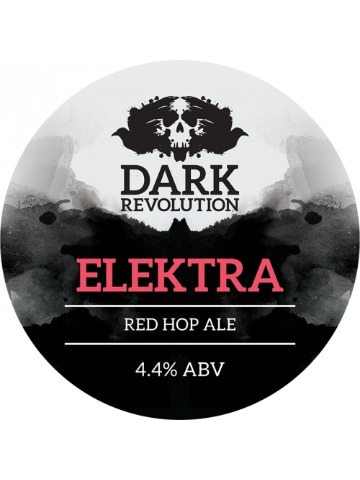 Elektra - 4.4%
Elektra
Dark Revolution
4.4% abv
Deep red colour with dominant fruit and malt aromas. Heavy late hopping with Amarillo and Citra lends a delicate orange and lemon aroma to balance the deep malt character.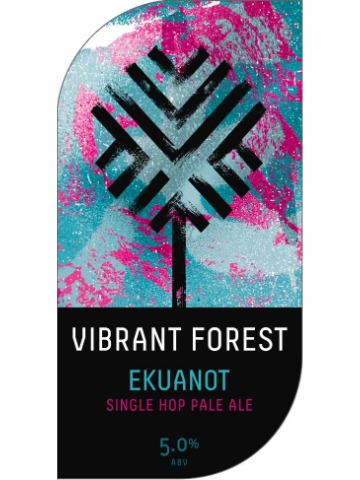 Ekuanot - 5%
Ekuanot
Vibrant Forest
5% abv
Ekuanot leads with a balanced assemblage of lime, citrus, and soft fruits, whilst fermentation on London Fog lends a chewy body and an abundance of enhancing stone fruit flavours.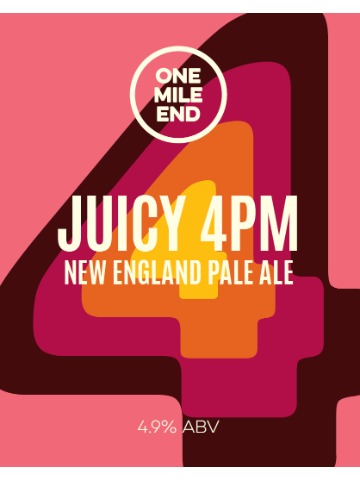 Juicy 4pm - 4.9%
Juicy 4pm
One Mile End
4.9% abv
Citrusy, naturally hazy New England Pale Ale. Double dry-hopped with Citra, Mosaic and El Dorado for a beautifully drinkable tropical flavour.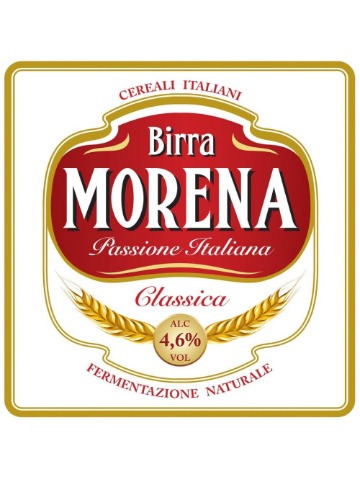 Classica - 4.6%
Classica
Birra Morena
4.6% abv
Intensive taste with flavours which varies from vanilla to cloves. The tastes of the best super aromatic hops, with rich and persistent foam.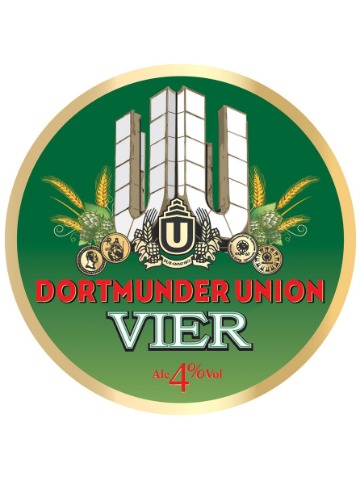 Vier - 4%
Vier
Dortmunder
4% abv
A light Pilsner style beer imported from Germany and brewed in strict accordance with The Reinheitsgebot or Purity Order. This lower abv version of Union Pils was introduced especially for the UK market to offer a lighter but still exceptional quality German pint. This golden lager is full of character with a beautiful crisp finish.
Ciders & Perries available
Dragonfly - 6%
Dragonfly
Meon Valley
6% abv
Honey coloured, wildflower nose with almond notes, hints of bittersweet and a lingering dry finish. Using locally sourced Hampshire and Sussex apples and bittersweets from the West Country.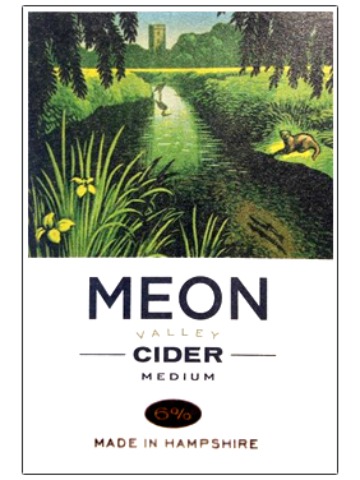 Chalkstream - 6%
Chalkstream
Meon Valley
6% abv
Our mainstream cider. Eminently quaffable! A golden amber coloured refreshing cider with an appley nose and long dry finish. Well balanced flavour comprising our own and locally sourced Hampshire and Sussex dessert/culinary apples bittersweets and bittersharps from the West Country.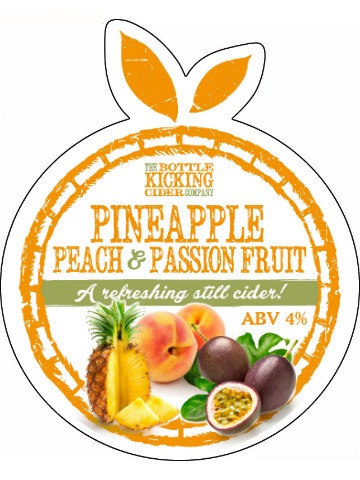 Pineapple, Peach & Passion Fruit - 4%
Pineapple, Peach & Passion Fruit
Bottle Kicking
4% abv
3 P's, Perfection personified! Great tasting combination of Summer fruits added to a medium sweet cider that is bound to refresh and revitalise.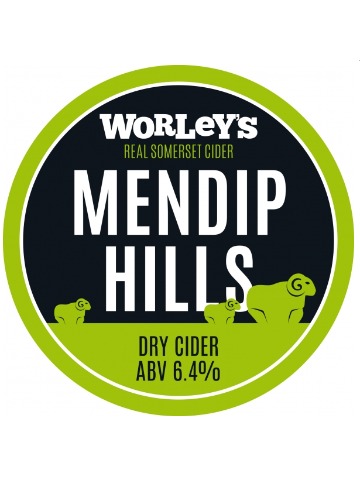 Mendip Hills - 6.4%
Mendip Hills
Worley's
6.4% abv
Made from the deep, dark and mysterious apples that mature right at the end of the harvest season. Often being pressed as Autumn really sets itself towards Winter, the fruit has usually been quietly maturing in cool orchard grass for a while before we get our hands on it. The resulting cider is rich with lots of smooth tannin and an array of interesting flavours including a hint of apple pie. Delicious! This is the dry version.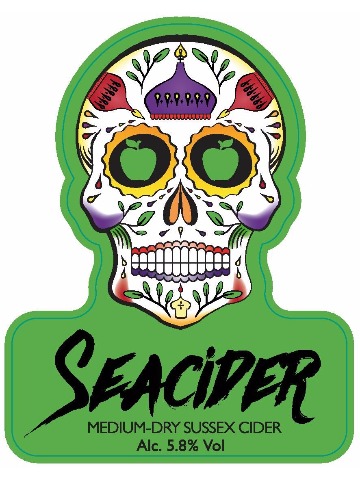 Medium Dry - 5.8%
Medium Dry
Seacider
5.8% abv
A fruity flourish gives way to a dry backbone. All the Gala and Bramley flavour washing over then a creeping dryness, refreshing the palate. Produced with slightly less Gala Apple juice to produce a refreshing dryness and a higher ABV.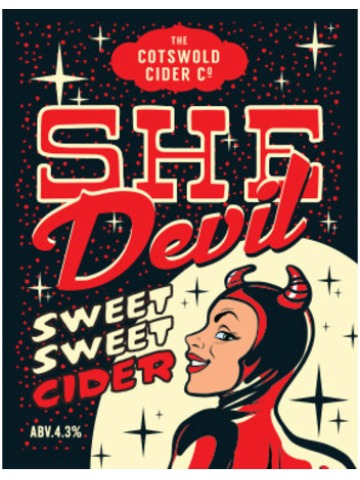 She Devil - 4.3%
She Devil
Cotswold Cider
4.3% abv
A sassy cider temptress, loaded with innocent, cloudy-apple sweetness. A tender bite leads on to satisfying fruity tingle, but beware the sting in the tail. The ultimate guilty pleasure, best sipped in a cat suit… miooww!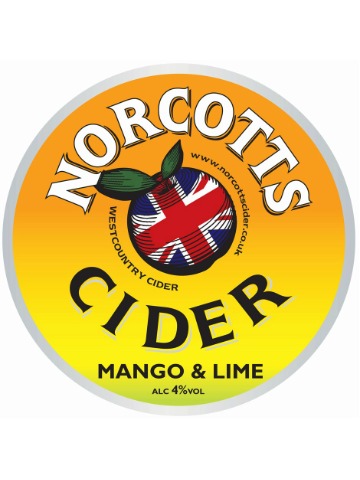 Mango & Lime - 4%
Mango & Lime
Norcotts
4% abv
A delicious light cider with distinct tropical notes. Sweet mango softened with tangy lime.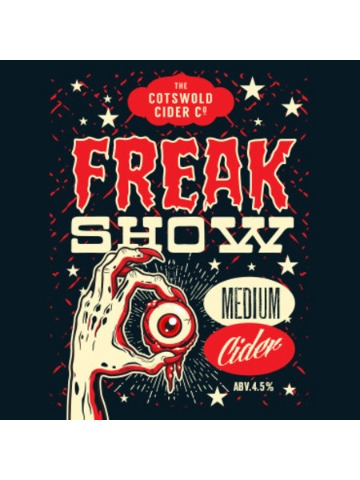 Freak Show - 4.5%
Freak Show
Cotswold Cider
4.5% abv
Medium bittersweet zing with extended fruity zest. Real good.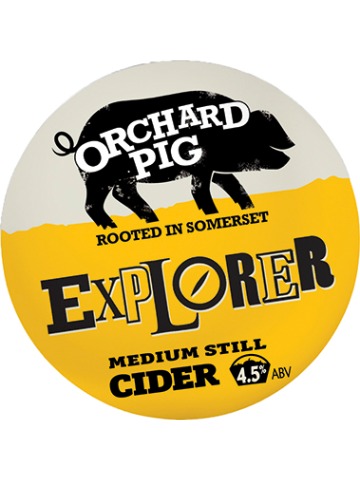 Explorer - 4.5%
Explorer
Orchard Pig
4.5% abv
The bittersweet aroma and taste of cider country with a lingering ripe fruit sweetness, easy drinking Somerset cider.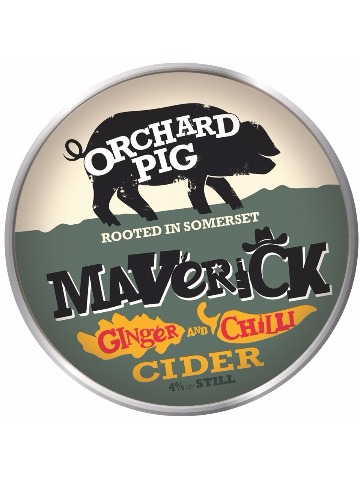 Maverick - 4%
Maverick
Orchard Pig
4% abv
Deliciously refreshing… real West Country Cider apples partnered up with a taste of the exotic. An initial nose into the glass reveals the scrumptious mix of citrus and orchard apple. Sweet ginger and honey layers saddle up to the fruit in the first sip, whilst the sneaky chilli moseys along shortly to set your trotters tingling.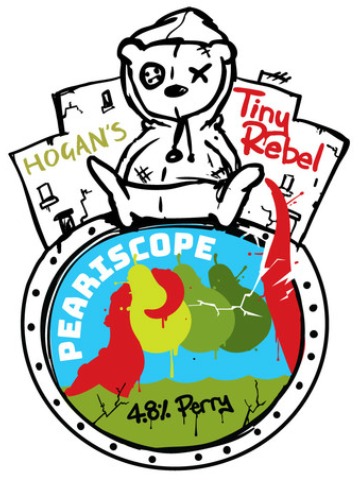 Peariscope - 4.8%
Peariscope
Tiny Rebel
4.8% abv
Highly quaffable with a sweet edge. It's light, mildly floral with hints of honey and a clean juicy finish. Easily sinkable, with a deep juicy flavour. Wrap your tentacles around this!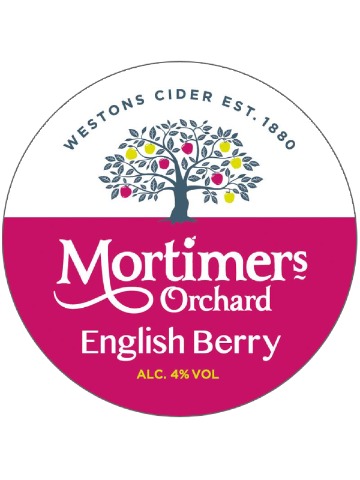 Mortimer's Orchard English Berry - 4%
Mortimer's Orchard English Berry
Westons
4% abv
A sparkling, clear, berry-coloured cider made from a unique blend of bittersweet, sharp and sweet apples, which is matured in Westons traditional oak vats before being blended with berry fruits to deliver an exceptionally flavoursome and refreshing cider.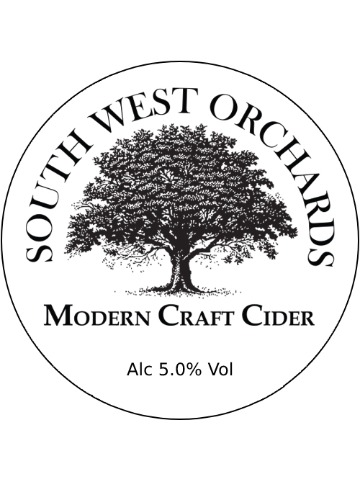 Modern Craft Cider - 5%
Modern Craft Cider
South West Orchards
5% abv
Made with fresh apple juice from a blend of the finest West Country Cider apples, such as Yarlington Mill, Harry's Master and Dabinett, plus a small amount of dessert apple to give the cider a fruity bite. The cider is fermented under ambient conditions, and then allowed to mature naturally for at least 3 months.
Coming Soon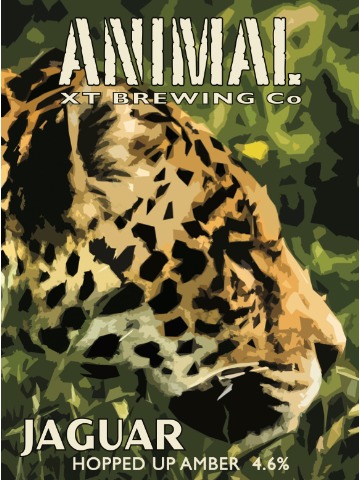 Jaguar - 4.6%
Jaguar
Animal, XT
4.6% abv
Loaded with Vienna and Munich malt for a golden hue and biscuit/golden syrup notes and then packed with and Amazonian jungle's worth of hops. Chinook, Summit, Amarillo and Southern Cross are all used for bold Citrus, Orange, Grapefruit and lime flavours. This is one bold animal not afraid to show off its spots.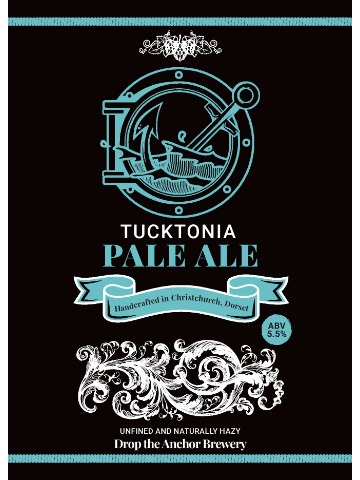 Tucktonia - 5.5%
Tucktonia
Drop The Anchor
5.5% abv
Award-winning fruity pale ale has an amazing aroma and flavour, bags of personality with bold tropical fruits including melon, grapefruit and pineapple.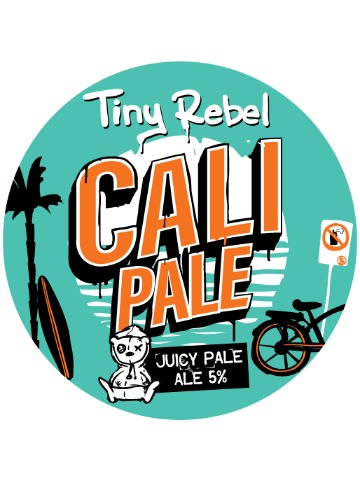 Cali Pale - 5% (keg)
Cali Pale (keg)
Tiny Rebel
5% abv
One of the best American pale ales in the UK, rich with tropical fruit and malt.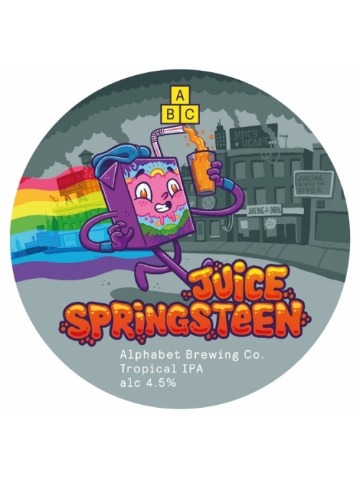 Juice Springsteen - 4.5% (keg)
Juice Springsteen (keg)
Alphabet
4.5% abv
A 4.5% tropical fruit juice session IPA. Bursting with bags of Pineapple, Mango, Passionfruit, Guava and Mandarin. Collaboration with BrewDog.
This beer board is powered by Real Ale Finder. To get real time notifications from this pub download our consumer app.