Beer In Hand

Hereford, HR4 0AP
Beer In Hand

Hereford, HR4 0AP
Cask beers available
Cask beers available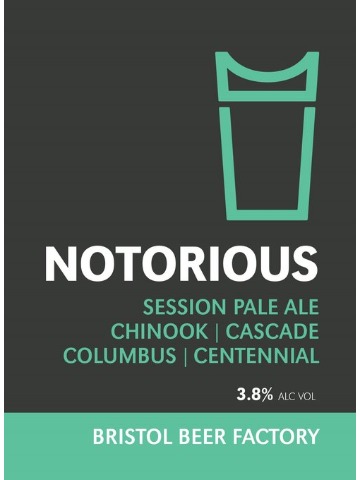 Notorious - 3.8%
Notorious
Bristol Beer Factory
3.8% abv
Notorious pays homage to the original US 'C' hops: 4 revolutionary – now classic – hops that helped the UK fall in love with citrusy, hoppy pale ales in those heady early days of the Craft Beer Revolution. Columbus, Chinook, Cascade and Centennial combine to make a legend of a pint: citrus, sherbet, black pepper, floral, tropical and piney flavours make this an epic pour. A king of sessions, this will have you coming back for more.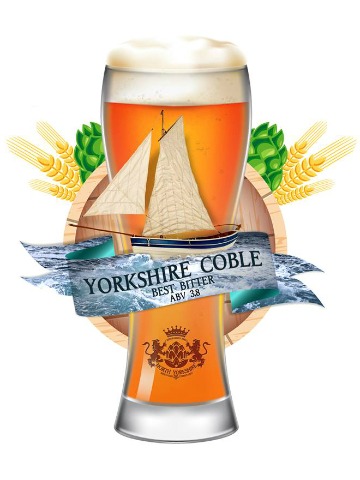 Yorkshire Coble - 3.8%
Yorkshire Coble
North Yorkshire
3.8% abv
A traditional bitter brewed with UK Olicana hops. Copper coloured, bitter to begin with, but mellow with a subtle hop palate; grapefruit and passionfruit notes; a soft yet crisp finish.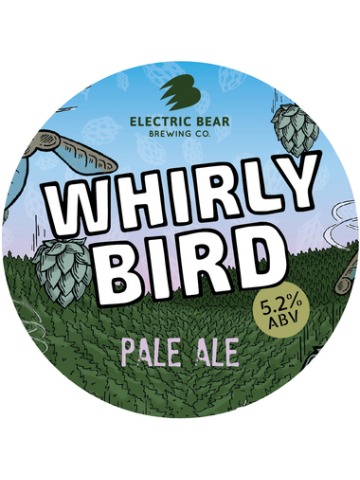 Whirly Bird - 5.2%
Whirly Bird
Electric Bear
5.2% abv
A zingy little pale, hopped with two of our favourite little cones. Ripe grapefruit, pineapple, apricot and a healthy dose of evergreen pine breeze over the nose. As refreshing as a walk through the trees.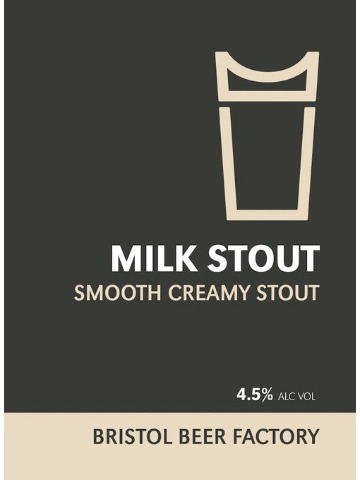 Milk Stout - 4.5%
Milk Stout
Bristol Beer Factory
4.5% abv
The original Bristol Milk Stout with smooth chocolatey sweetness and balancing coffee bitterness with hints of dark fruits. This award winning national champion stout is a beautifully creamy, full-bodied stout.
Craft Keg available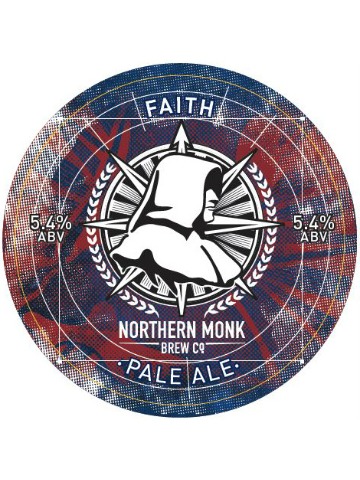 Faith - 5.4%
Faith
Northern Monk
5.4% abv
Our flagship Faith is a tribute to our beloved hops, in particular the unique US variety Citra. No other hop comes close to the intense mango and orange citrus notes that Citra delivers, which we back up with a touch of Mosaic for its deeper tropical and berry notes and Columbus, delivering just a touch of dank pine and black pepper to add another dimension to this flavoursome but easy-drinking New England style pale.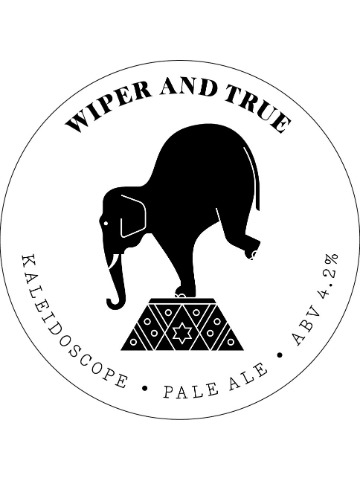 Kaleidoscope - 4.2%
Kaleidoscope
Wiper and True
4.2% abv
Our Kaleidoscope series combines three different hops to create a seasonally evolving flavour profile. Whilst the hops change, our intention remains the same - to create a beer that is harmonious, bright and refreshing.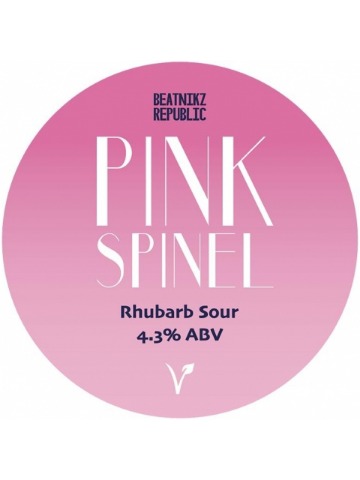 Pink Spinel - 4.3%
Pink Spinel
Beatnikz Republic
4.3% abv
The second of our new sour series and based on our first sour, but with loads (60Kg per batch) of rhubarb added. You get a zippy, refreshing beer with easy drinking tartness mixed into the wonderfully flavoured and fruity notes of rhubarb. The result is one very enjoyable beer that isn't too overpowering on the rhubarb and has just the right acidity to it.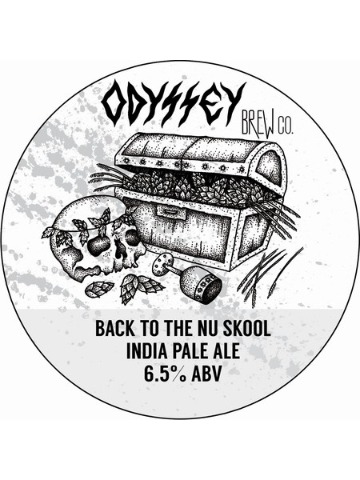 Back To The Nu Skool - 6.5%
Back To The Nu Skool
Odyssey
6.5% abv
A combo of two newer juice hop varieties (Idaho 7 and Sabro) and a big charge of two old skool varieties (Columbus and Centennial) but in concentrated, softer cryo form. The result is really delicious - sherbet and grapefruit laden dankness caress tropical fruits.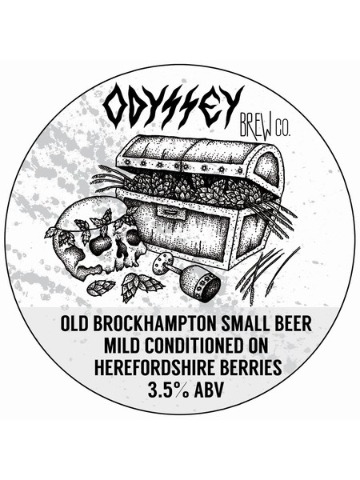 Old Brockhampton Small Beer - 3.5%
Old Brockhampton Small Beer
Odyssey
3.5% abv
At the ancient manor house on our Estate was a (very basic) recipe for butter beer, a small beer with sugar and fruits from the orchard added just before service. We have tried to create something similar by leaving plenty of residual sweetness in this beer and conditioning it on berries grown at a local farm.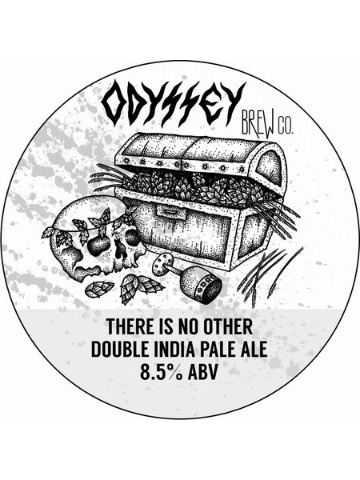 There Is No Other - 8.5%
There Is No Other
Odyssey
8.5% abv
The return of a beer we brew once a year or so for keg. Our heaviest dry hop charge which changes depending on our favourite hops at that moment.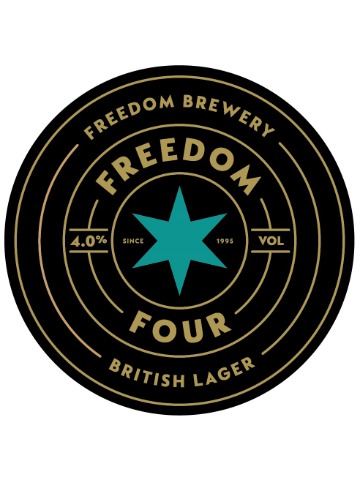 Freedom Four - 4%
Freedom Four
Freedom
4% abv
A light pale lager reflecting all the brewing values and beliefs of Freedom. Four ingredients producing an inherently British lager conditioned for a minimum of four weeks resulting in a refreshing beer delivering both flavour and satisfaction.
Ciders & Perries available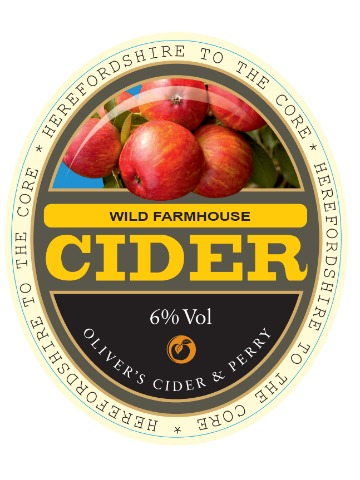 Wild Farmhouse - 6%
Wild Farmhouse
Oliver's
6% abv
This is a blend of bittersweet cider apples like Yarlington Mill, Dabinett, Ellis Bitter and sharp "Foxwhelp" apples. It gives a rich, full tasting cider with real body and a drying finish, tasting of apple skins and the aroma of traditional apple orchards in autumn.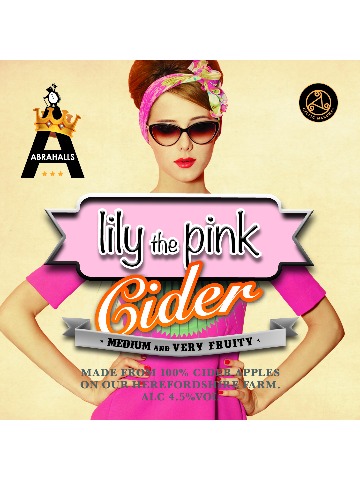 Lily the Pink - 4.5%
Lily the Pink
Celtic Marches
4.5% abv
A medium fruity cider – gorgeous pink colour – made from 100% cider apples on their Herefordshire farm – intense fruity aroma – very drinkable!!!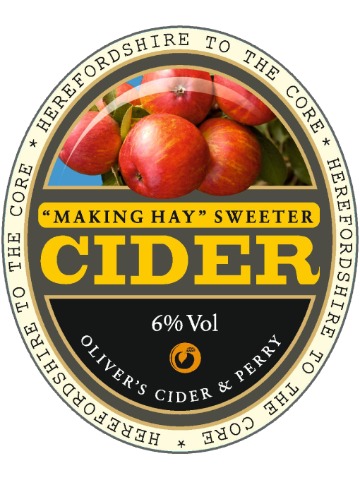 Making Hay - 6.3%
Making Hay
Oliver's
6.3% abv
A medium sweet still draught cider. Fruity but robust with good acidity and full mouthfeel. Appley and rich.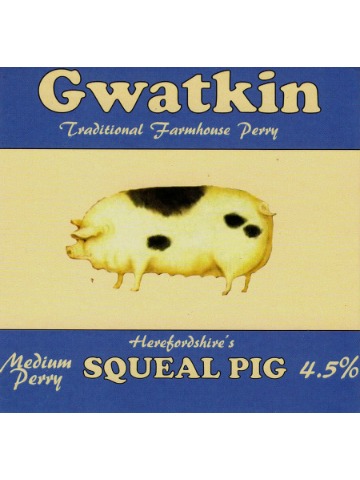 Squeal Pig - 4.5%
Squeal Pig
Gwatkin
4.5% abv
Very pale straw in colour with sweet citrus notes in the aroma. A clean-tasting, very refreshing perry.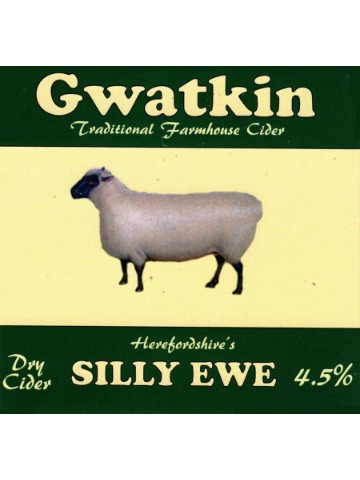 Silly Ewe - 4.5%
Silly Ewe
Gwatkin
4.5% abv
Taste the sense in this down to earth cider. Silly Ewe Dry Cider is very light brown in colour with oak and apples in the aroma. Packed full of rich apple flavours that provide a dry, good appley bite throughout with a refreshing and crisp taste.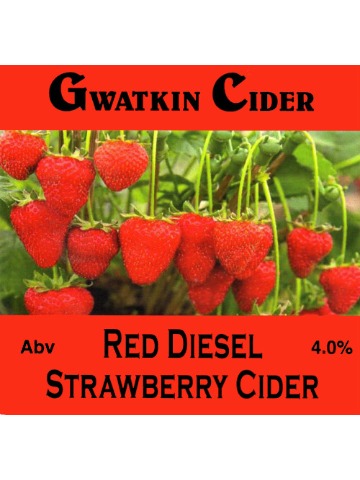 Red Diesel - 4%
Red Diesel
Gwatkin
4% abv
Our cider blended with strawberry juice to create a sweet, refreshing drink.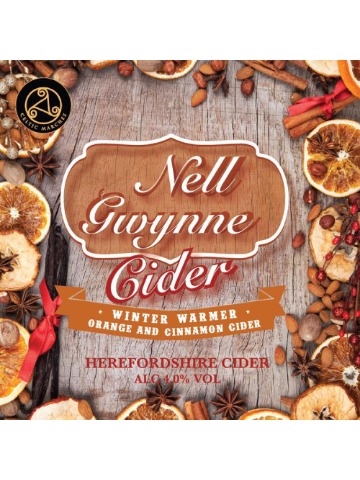 Nell Gwynne - 4%
Nell Gwynne
Celtic Marches
4% abv
A cider liberally imparted with orange and cinnamon. Enjoy warm in the winter as an alternative to mulled cider or wine, or cold over ice in the summer.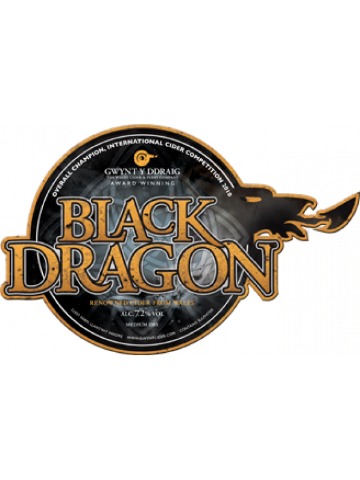 Black Dragon - 7.2%
Black Dragon
Gwynt y Ddraig
7.2% abv
The legendary Black Dragon! This cider now has quite a following amongst the most descerning cider drinkers. It is rich in colour, body and flavour with a fresh, fruity aroma.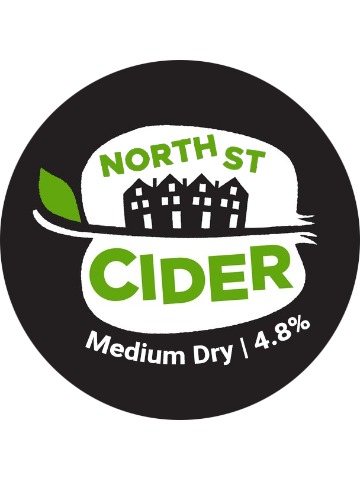 North Street Cider - 4.8%
North Street Cider
Bristol Beer Factory
4.8% abv
A bespoke cider designed by Bristolian cider drinkers for local cider drinkers. A medium dry, sparkling cider made with 100% British apples, developed exclusively for Bristol Beer Factory by Westons.
Coming Soon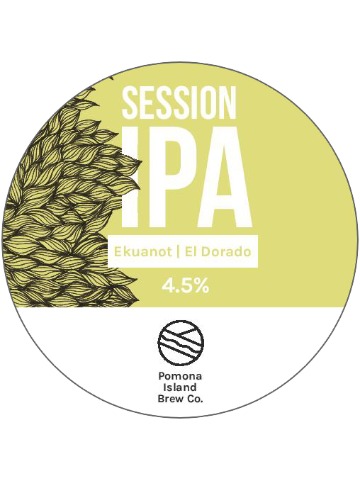 Session IPA - Ekuanot & El Dorado - 4.5%
Session IPA - Ekuanot & El Dorado
Pomona Island
4.5% abv
Flavour packed and quaffable session IPA dry hopped with Ekuanot and El Dorado.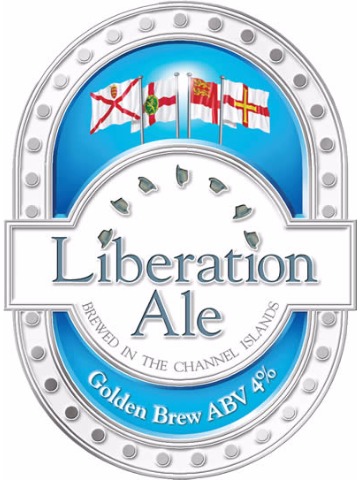 Liberation Ale - 4%
Liberation Ale
Liberation (Channel Islands)
4% abv
The award-winning ale is a golden beer brewed with the finest Maris Otter and lager malt. Golding hops are used for bitterness, while Syrian Goldings and Hallertau Hersbrucker hops provide aroma. Liberation Ale is a well-balanced and morish beer with a hint of citrus on the nose.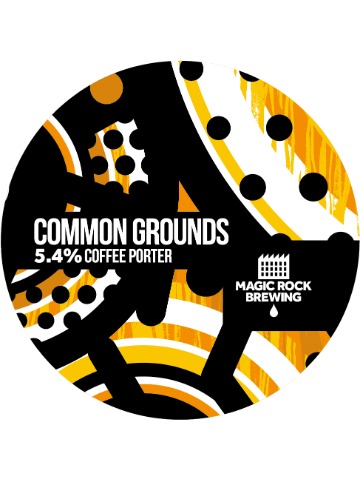 Common Grounds - 5.4%
Common Grounds
Magic Rock
5.4% abv
A full-bodied, decadently smooth coffee beer in collaboration with local roaster Dark Woods. 7 different malts combine with 7 different coffees added at 3 different points during the brew to create a sweet toffee, rich fruit and chocolate depth, accented with notes of vanilla, and hazelnut.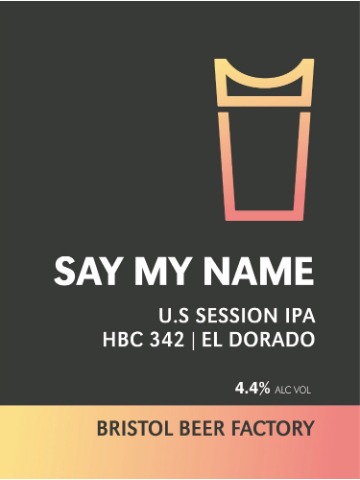 Say My Name - 4.4%
Say My Name
Bristol Beer Factory
4.4% abv
US session IPA hopped with HBC 342 and El Dorado.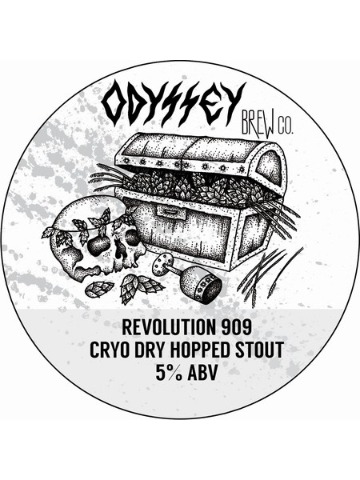 Revolution 909 - 5%
Revolution 909
Odyssey
5% abv
Dry hopped stouts can sometimes be overly aggressive, dry and bitter. We've focussed on a silky, oat laden body and softer roasted malts. The dry hop is exclusively Cryo to impart minimal cold side bitterness. We think the results are pretty wonderful.
This beer board is powered by Real Ale Finder. To get real time notifications from this pub download our consumer app.