Barking Cat Alehouse

Poole, BH14 9BY
Barking Cat Alehouse

Poole, BH14 9BY
Cask beers available
Cask beers available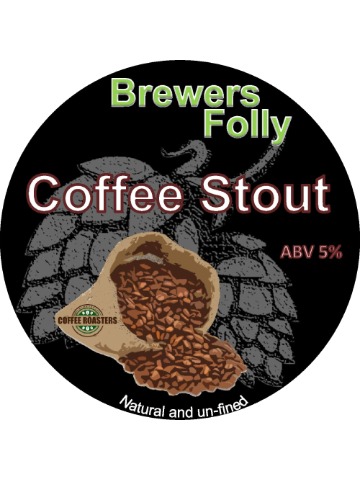 Coffee Stout - 5%
Coffee Stout
Brewers Folly
5% abv
Full bodied and rich stout from a blend of 8 different malts, giving you a smooth and silky mouth feel. With freshly roasted coffee beans from a local roaster only 1 mile away from the brewery, these were added to the primary fermenter leading to a pleasant aroma and leaving you with a taste off coffee.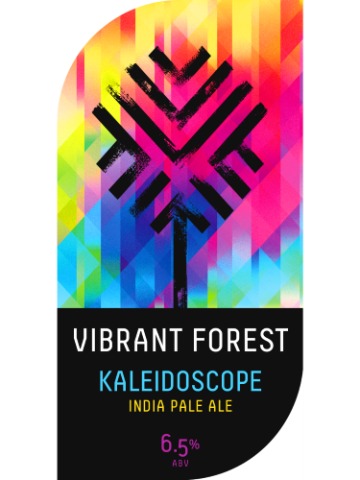 Kaleidoscope - 6.5%
Kaleidoscope
Vibrant Forest
6.5% abv
Our flagship beer, this IPA has a warm malty backbone and a beautiful amber colour. We dry hop it to oblivion with American hops resulting in a giant tropical explosion and a gentle bitterness on the finish.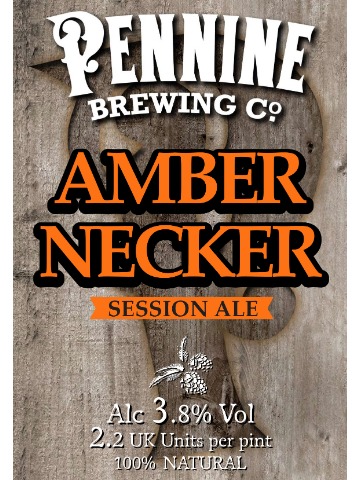 Amber Necker - 3.8%
Amber Necker
Pennine
3.8% abv
A sparkling tranquil amber colour. A great session beer with a smooth and creamy texture and a fantastic hoppy aftertaste.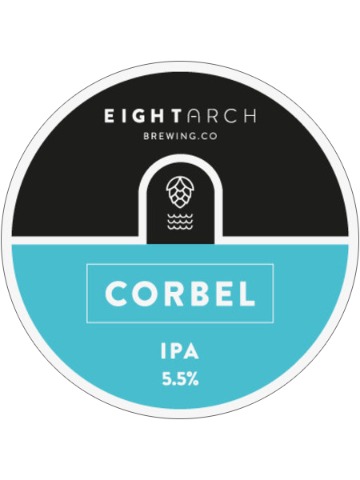 Corbel - 5.5%
Corbel
Eight Arch
5.5% abv
This is how an IPA should be - packed with lashings of hops with aromas of mango and pineapple backed up with a thirst quenching bitterness.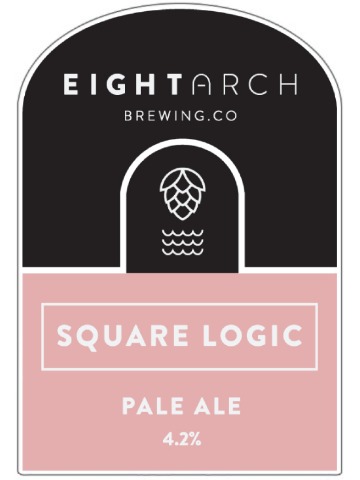 Square Logic - 4.2%
Square Logic
Eight Arch
4.2% abv
Super crushable pale brewed with some of our favourite fruit filled hops on a bed of pale, Vienna malt and flaked oats for a smooth base.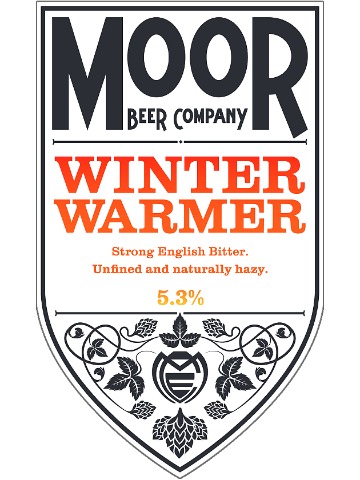 Winter Warmer - 5.3%
Winter Warmer
Moor
5.3% abv
Special English Bitter: A complex grist of malts gives this Winter Warmer a nutty quality with some toffee notes and stewed fruit balancing out the malts.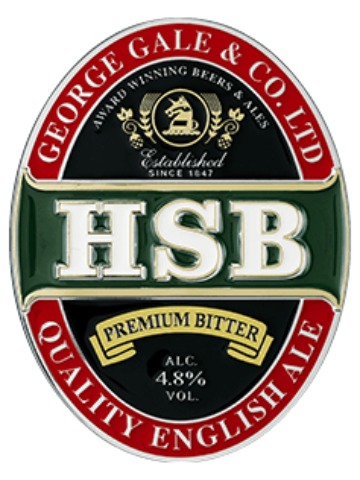 HSB - 4.8%
HSB
Fuller's
4.8% abv
A silky-smooth premium ale, Horndean Special Bitter was originally the flagship beer of Gales Brewery in Hampshire. First launched in 1959, it's still brewed with the same passion and pride today – and the age-old recipe continues to go down a storm. Brewed with the finest malt and hops, HSB imparts the rich, soft-fruit flavours of traditional Dundee cake. It's a tawny, russet coloured beer, with malt and raisin on the nose – and a gentle sweetness that lingers long into the silky smooth finish.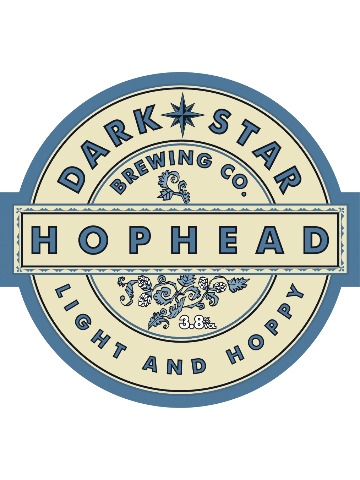 Hophead - 3.8%
Hophead
Dark Star
3.8% abv
An extremely clean-drinking pale golden ale with a strong floral aroma and elderflower notes from the Cascade hops.
Craft Keg available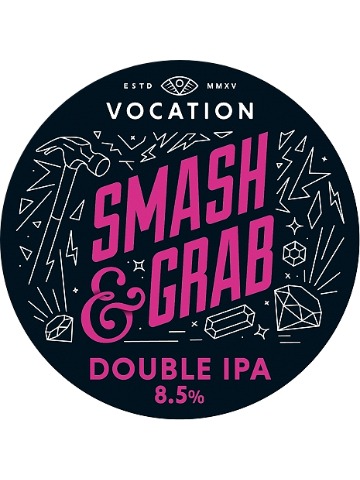 Smash & Grab - 8.5%
Smash & Grab
Vocation
8.5% abv
An explosive hob bomb of juicy goodness. Crammed full of fruity tropical and citrus flavours from only the freshest, tastiest hops; this big hitting double IPA takes taste to the next level. With smooth malty depths to match its huge hoppy highs, this finish is smooth, sharp and moreish.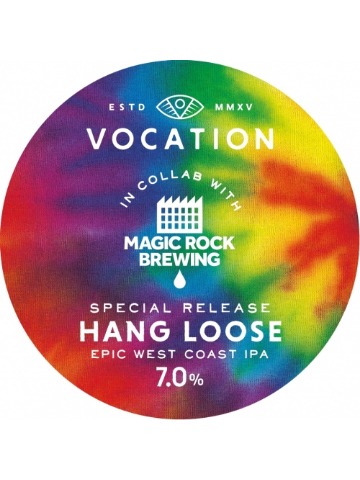 Hang Loose - 7%
Hang Loose
Vocation
7% abv
Get barrelled by bombs of Cascade and Centennial hops and spat out by that classic West Coast bitterness. Piney and fruity with plenty of juice, expect gnarly swells of bodacious flavour. Collaboration with Magic Rock Brewing.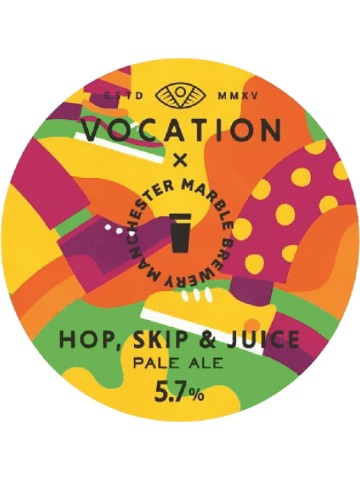 Hop, Skip & Juice - 5.7%
Hop, Skip & Juice
Vocation
5.7% abv
A tropical pale ale with heavy doses of citrussy Simcoe to get lips hopping. A delicate drop of Citra BBC to start mouths skipping, and enough juice all round to leave you jumping through to the sort bitter finish. Collaboration with Marble Brewery.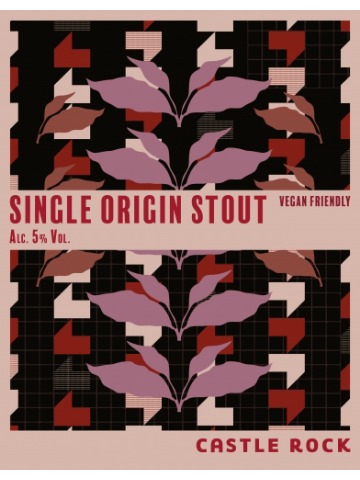 Single Origin Stout: Colombian - 5%
Single Origin Stout: Colombian
Castle Rock
5% abv
Brewed with huge amounts of Colombian Excelso roasted locally at Stewart's Coffee in Nottingham. This stout is a showcase of the coffee, with a roast malt base allowing lots of room for the coffee to shine.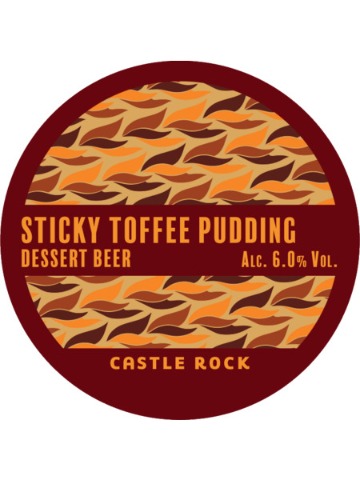 Sticky Toffee Pudding - 6%
Sticky Toffee Pudding
Castle Rock
6% abv
A decadent dessert beer. Itense caramel and toffee flavours from a complex blend of sugars, syrups, molasses and malts, all bought in touch with creamy vanilla custard.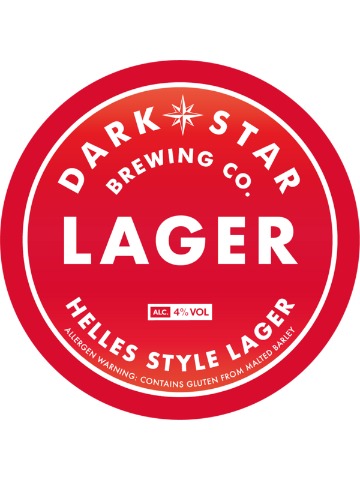 Lager - 4%
Lager
Dark Star
4% abv
Made with German lager malt, this low bitterness, clean and crisp lager is brewed using Polaris hops for bittering and Hallertau Mittelfruh hops for aroma.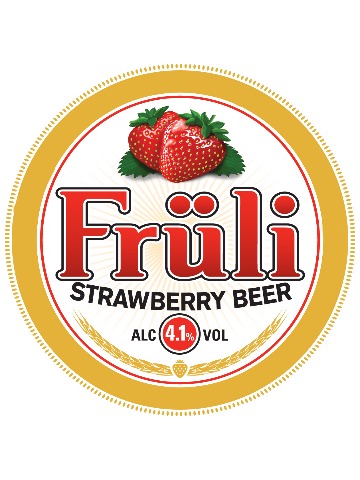 Fruli - 4.1%
Fruli
Huyghe
4.1% abv
Fruli is a high quality Strawberry Belgian fruit beer, produced at a craft brewery near Ghent. It is a unique blend of white beer and strawberry juice. The juice complements the zestiness of the wheat beer and the result is a balanced and refreshing beer that is packed with strawberry fruit flavour.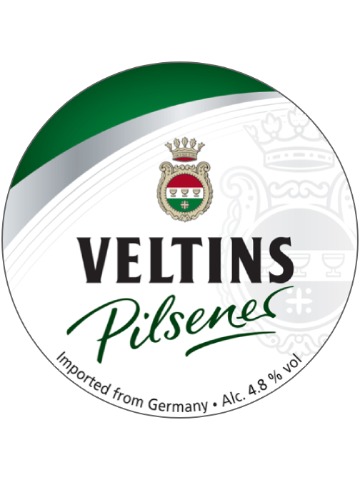 Pilsener - 4.8%
Pilsener
Veltins
4.8% abv
One of the finest examples of German Pilsner brewed using natural spring water from its own mountain. It has a delicate dry and clean palate, fine carbonated body, slight bitterness and a light citrus finish. Brewed in Sauerland, near Dortmund, to the German Purity Law 1516.
Ciders & Perries available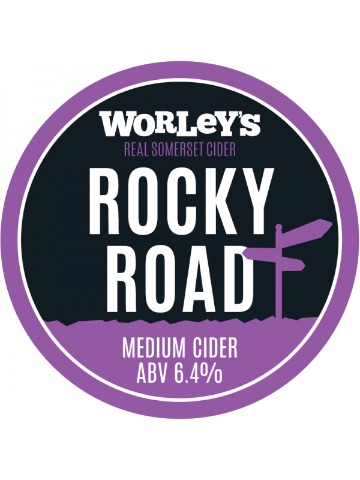 Rocky Road - 6.4%
Rocky Road
Worley's
6.4% abv
A medium cider with smooth and rounded flavours and spicy apple-pie notes. To create ciders of great depth and roundness, its important to blend a number of apple varieties and Rocky Road is a great example of this art.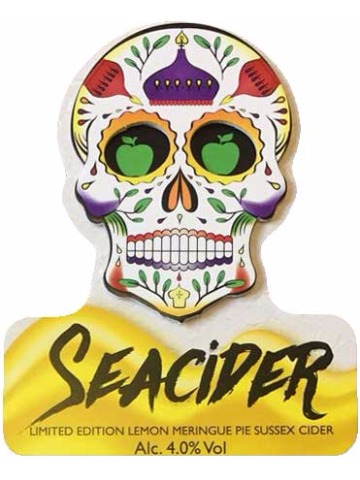 Lemon Meringue Pie - 4%
Lemon Meringue Pie
Seacider
4% abv
A genuine taste of lemon meringue made from lemons and apples - creating a delicious lemony cider!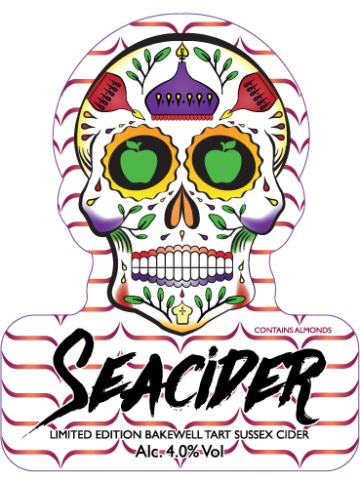 Bakewell Tart - 4%
Bakewell Tart
Seacider
4% abv
Limited edition Bakewell tart flavoured cider.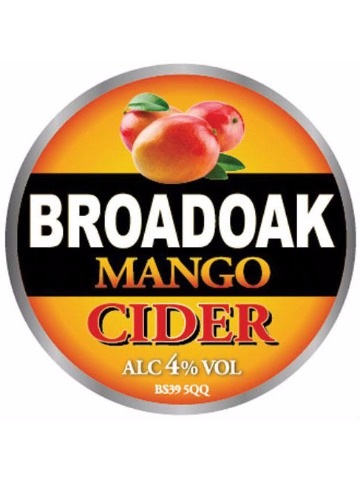 Mango Cider - 4%
Mango Cider
Broadoak
4% abv
An indulgent rich and fruity blend of our Somerset cider and lndian mango imparting a finely balanced medium sweet taste with an invitingly fragrant aroma.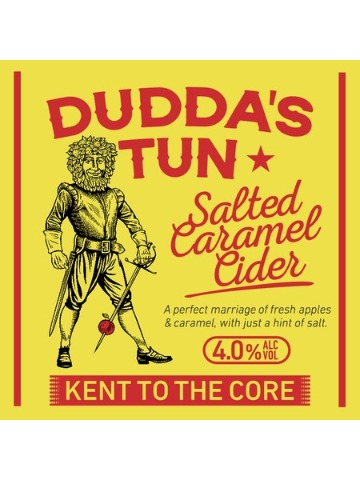 Salted Caramel Cider - 4%
Salted Caramel Cider
Dudda's Tun
4% abv
Bang on trend. This sumptuous blend of cider and caramel, with just a hint of salt to soften the acidity is a massive hit with those who have a sweeter tooth. Golden in colour, with a sweet caramel aroma, this moreish cider will keep heads turning… and pints serving.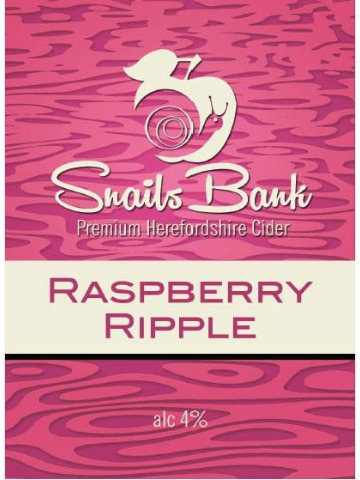 Raspberry Ripple - 4%
Raspberry Ripple
Snails Bank
4% abv
Medium apple cider, sweet tangy raspberry and a whirl of vanilla.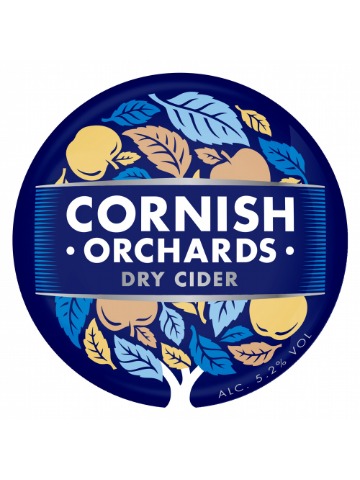 Dry Cider - 5.2%
Dry Cider
Cornish Orchards
5.2% abv
A natural tasting apple cider full of West-country character. A blend of specially selected bittersweet and dessert apples to give a long dry finish.
This beer board is powered by Real Ale Finder. To get real time notifications from this pub download our consumer app.